A couple of years ago we received an email from a reader with an account of her situation dealing with PTSD after infidelity.  We had wanted to post her email back then but she felt that she wasn't ready yet for us to do so.  Last week she wrote us again and decided it was time to share her story.
Here it is…
---
Is There a Time Limit for PTSD After Infidelity?
by "mellowjello"
It's been almost 4 years since Linda and Doug's "D-Day", and my husband's and mine took place just a few months before theirs did.  Four years!  I can't believe it!  It's been almost four years since my soul was destroyed, since my heart was cut into a million pieces.  
After 45 years of marriage…not the best, but certainly not the worst either…the pain, both emotional and surprisingly, also physical, was indescribable.  Fortunately, my husband's affair only lasted 3-1/2 weeks, but unfortunately for me it was with a young woman that was like a part of our family…like a daughter to me…someone I truly loved and had always nurtured and helped in anyway that I could.
My help consisted not only of emotional support and psychological help because she had emotional and psychological problems that were quite severe at times.  I also provided financial support.  I wanted my husband to love her as much as I did, even though he didn't seem to care for her like I did, so I never told him of her problems such as bulimia, shop-lifting, compulsive activity, addictive behavior, etc.  I had such good intentions.
Then my world shattered.  I was destroyed.  I won't go into the details of how he came back home to me, but he had an awakening and he came back to me.  I wanted and needed him to come home, but I was not the same person.  I couldn't understand everything that was happening to me both emotionally and physically.
 He did his best to comfort me and to nurture me.  My "illness" frightened him, but all he wanted to do was to make up in some way for what he had done.  He made a commitment to me and I made one to him, because no matter what, everyone should know that it takes two people to make a marriage fail and it takes two people to make it successful.  
We clung to each other as my horrible symptoms continued.  I couldn't keep any food down.  I was frightened to death to leave the house, thinking that everyone was looking at me and that they all knew what a fool I had been and that I couldn't keep my husband happy in my marriage.
What Does Betrayal From Infidelity Have To Do With Posttraumatic Stress Syndrome?
I had nightmares of the other woman and my husband every night for over a month.  I would wake up in a sweat, then shivering that would start inside of me and my whole body would begin to shake uncontrollably. Next I would start to sob and no matter how I tried, I couldn't stop.  
This went on almost every night for almost a month before things started to slow down a bit.  With the support of my husband, who never left my side during all of my recovery, I made it through the craziness.  
I am a very emotional person. Getting control of my emotions has never been an easy thing for me to do. During my recovery I have seen several therapists.  They all tell me that by thinking about her I give her power, but they can't tell me where the "on-off" switch is so I can turn off my thoughts of her.  
At first hardly an hour in the day went by without my thinking of her and what she had planned over 10 years to do to me to steal my life.  Then slowly, I thought of her less and less.  Now, after almost four years, I still get triggers, but not as often as I used to.  
One thing that is difficult, is that because we were born and raised, and spent 43 years of our marriage in the town where she lives, naturally, there are times that we have to go back there for family doings, etc., and those times are very difficult. At those times I am reminded of her, and also afraid of running into her at the store, etc., I have to face those fears and I usually need to talk about it.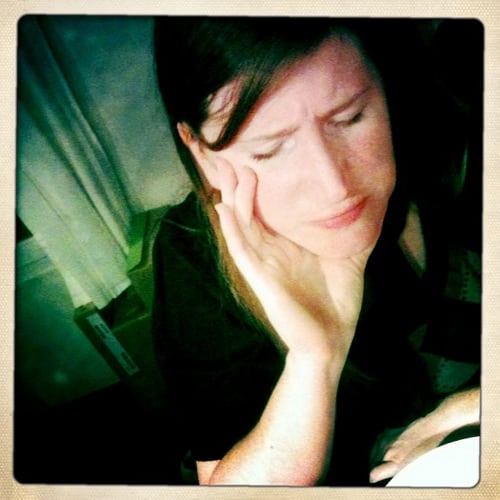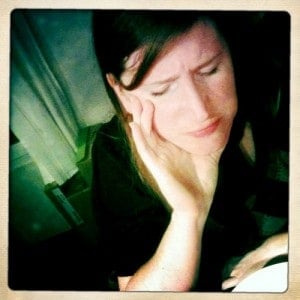 What I am learning is that my friends and family are not only tired of hearing about her, but they worry that I may still be obsessed with thoughts of her and that I might be mentally ill.  It's very painful knowing that I have no one in the whole world to whom I can just spit out my anger about her, and my wishes that she would fail in her life and her job.  I am also a spiritual person, who feels lots of guilt over wishing bad things to happen to anyone, even if it is someone who tried to "kill" me and destroy my life.
I have searched the internet for 4 years now looking for answers to why I can't forget about her and the pain that she deliberately caused me.  She even admitted to my husband, the first time she kissed him, that she had been in love with him for over 10 years.  Somehow, I have been able to separate my feelings for husband, whom I love with all my heart, from the other woman (OW).
Somewhere I came across the explanation of "PTSD" (post traumatic stress disorder) and it seems to describe me.  Now, admittedly, I don't have it as badly as some soldiers who have been traumatized in combat, but I have been traumatized…terribly traumatized!  
I know I can tell people that over and over and the ones who control their thoughts and their minds can look at me and say, "Just get over it!".  Hearing that hurts more than I can say.  Everyone is different and my psyche has been damaged…no doubt.  
Intellectually, I know what I have to do to get over this, I know what I should think, or not think, about her.  Somehow, my brain doesn't listen to me, even though intellectually it knows what's truly best for me.  
Someone I love dearly…a family member…said to me the other day, that I should get over it.  I tried to explain what has happened to me and how I feel.  I told her about how my marriage is stronger than ever and that my husband and I have cultivated this beautiful love and respect for each other, and she had the gall to say to me that she thought that I was trying to talk myself into believing that.  
How hurtful that statement was to me, and how sad that she thought that I was actually trying to convince myself of my marriage and love success story.
I know one thing for sure, I will never talk to her again about my private feelings.  I guess I trust too much and it is the hardest lesson to learn that there are people who just don't understand, or care about, my inner feelings.
What I am trying to say, or ask, with all these words is…is there a time that PTSD should actually be over?  
Even if there isn't an actual medical diagnosis of PTSD, it sure feels like that's what has happened to me.  It scares me that I am under the gun, time wise, to be over all this pain and suffering and never respond to any triggers or stimuli again.  I don't want to go back to therapy.  I think I know as much as the therapists.  
Intellectually I understand what I have to do…it doesn't work emotionally…I've tried it, over and over!  
All I want is to have someone I can talk to about my feelings.  Not a therapist…a friend, but I think I might be hurting the friendship by talking about the OW!  I want to stop it.  I don't want to be set off by triggers.  I don't want to hurt.  I don't ever want to have another dream about her.  I don't want to be afraid that I will see her when we visit our hometown. I just don't want to have thoughts of her interrupt my life anymore.  I want to be free of her. 
Is there a time limit for PTSD?
I don't think so and I'm tired of people judging me!!!