Note:  This post is an excerpt from our book "Healing from an Affair: A cheater's guide for helping your spouse heal from your affair" and is directed towards those that have been unfaithful who might not comprehend the immense pain of an affair.  Though the unfaithful can obviously be either male or female, this is written from a male cheater's perspective.
---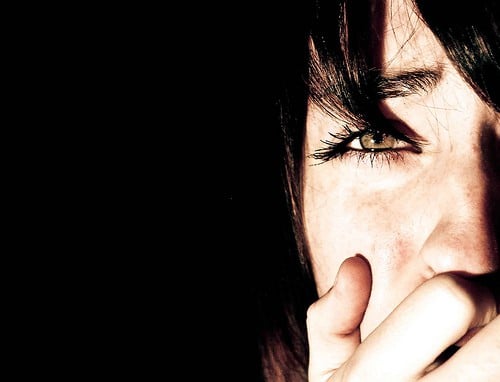 Most cheaters (or ex-cheaters), have no clue how much pain we are causing, especially when we're in our affairs and immediately after our affairs are discovered. We are too wrapped up in the affair or in our own issues to notice.
Many victims have said that the pain is worse than losing a loved one.
I think the main reason this is so is because the pain from infidelity is a pain that keeps on giving and it lingers in the victim's mind for a long time.
Each time they experience a trigger, the pain is there again as if the affair just occurred.  They have many questions, emotions, images and feelings that constantly stir up more pain. The affair remains in the mind of the betrayed through every waking moment.
We've caused a severe trauma to our spouses, and it's a trauma that they never deserved. So we have to do our best and work our hardest to help them past this. 
If for some reason you cannot comprehend the pain that you've caused or are choosing instead to disregard it, I highly suggest that you educate yourself and/or change your way of thinking right now.
Ask your wife about her pain after your affair if she hasn't already told you.  If you're afraid to do that at this point, do some surfing online and check out almost any infidelity forum or blog and read some of the entries from those who have suffered as a result of an affair.  I promise you it will be a real eye opener.
Unless you don't have a sympathetic bone in your body, I think that the statements from your wife or those online will touch you to a point that you can really start to comprehend the pain of an affair. Understanding that pain alone can help to change your way of thinking almost immediately.
And if you haven't figured out by now, this pain isn't something that goes away easily nor quickly. This pain can last for a long time. Experts say it takes anywhere from 2 to 4 years for a person to recover from infidelity.  We are aware of some situations where the trauma has been an issue for 20 years or more. So this isn't something that we should take lightly, but instead we really need to understand exactly what we've done and just how hard the road to recovery is and how much work it will take to help our spouses.
In case you still can't relate, let me continue on so as to really drive the point home.
Your spouse feels shock, both emotionally and physically.  She's exhausted, feels worthless and probably has lost a lot of weight from the crushing stress.  She has felt anger, sadness and despair and since she never saw your affair coming, it has crushed the hell out of her.  She may suffer from panic attacks and has totally lost her confidence, her self-esteem and cannot trust herself to make good decisions any longer.
There is a feeling like a knife has been stabbed in her back from your betrayal. There will be times when she feels as if her life is over.  In fact, she may have even thought of suicide.  She feels disrespected and wonders how you could have done this to her.  She trusted you and now everything she believed in as far as your relationship, your marriage and you as a person has been flushed down the toilet.
One of our blog readers writes:

"One story I read to my husband made him weep and I can't remember what book it was in but it went like this… There was this wonderful, vibrant woman, mother of three, busy in her community, loving mother and wife. One night she discovered her husband of 30 years was having an affair (I believe an emotional affair). She went in the garage and hung herself.
To the victim, an affair is like being raped. Cheaters need to know the depth of their decisions. They need to understand that this affair will change another human being forever. Even though we recover we will be FOREVER damaged and changed. While we will learn to live with the change it is immensely unfair especially considering who you have hurt."
 Are you catching on yet?