In the immediate aftermath of an affair, you have one, big, soul-crushing and perhaps relationship-ruining betrayal to work through.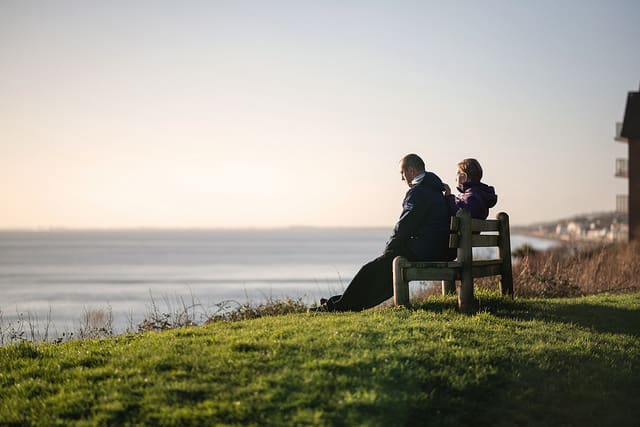 By 'TryingToGetOver'
Dragging the truth out of your loved one, then healing your wounded self, is a months-long process. Okay, a years-long process, though if someone had told me that on my D-day, I fear I may have folded.
From the time I confronted my husband about his "best friend" to the time I unearthed most of the truth – took months. But now, a year and a half into working on things without any contact with her, we are still discovering layers of the whole, messy disaster.
You are blameless for your partner's affair. Cheating is a choice they made.
But every marriage, including the best affair-free ones, have issues. If an affair happens, likely those issues are tangled up in the "why" or "how" or the "and also" of the affair. That doesn't make the affair justifiable. But in order to heal a marriage, you have to also tackle those little sideshows.
A list of super-common, super-normal stressors that, from what I've read on these boards, end up being tied to an affair: child-rearing, bill-paying, working, traveling. A move. An illness. Disability. Job loss. Mid-life crisis. An empty nest. Anything that stresses either of you, leaving you potentially emotionally distant or just plain emotionally exhausted, does not cause an affair, but it may be related. It has to be dealt with to fully heal.
That's because, I'm realizing late in the game, just putting any degree of closure on the actual affair doesn't solve other, underlying stressors. They'll lurk until they're dealt with on an ongoing basis, and having to learn to talk and talk and talk is perhaps one of the bright life lessons of enduring this kind of hurt.
In our case, things are coming to a head with my husband's mother. We have both been doing a lot of care for her over the past five years, dividing and conquering duties. He has done the big stuff, like finding her a place to live, and a car, and getting her to doctors. I do the day-to-day strategy and emergency management and financial work. And I do mean daily, the check-ins are constant. I didn't think, until this past week, that it had much to do with the affair.
But it's a life stressor, and so of course it did. As we talked about current developments, I began to sob. It became so overwhelming to me that I could work so hard to take care of his mother, to actually give her far more attention than I give my own parents, and still have him A) cheat on me and B) never show me tremendous gratitude.
And in a twist of the knife that I will never forget, he had brought the woman he was sleeping with to his mother's house—to give his mom flowers that were left out for me to find! That moment is long ago – but one of my biggest triggers – and many times when we talk about his mother, I bring it back up. (The curse of being the betrayed spouse—we all have triggers and "the moment I will never forget" that haunt us like demons.)
So, the sideshow issue: Escaping to another woman gave my husband a way to bury his head in the sand about his mother's decline. He could tell his girlfriend anything he wanted about his mom, they didn't have to live in reality. He had a fantasy he could mentally escape to while I initiated the hard and boring conversations about his mom's heating bill or getting her an Alzheimer's diagnosis.
Caregiving was not his excuse or the reason for his affair but, looking back, we both realized it contributed. I was feeling taken for granted but not voicing that. I was waiting for a gold star from him and yet not telling him that I needed it. Meanwhile, he was sad about his mother and feeling disconnected from me because I was, no doubt, not a sunny person. We didn't talk enough about it while it was happening, so we have to talk about it now.
And there were other sideshows too, so many things that worked into the distance between us. Every marriage is complicated.
And this, we are realizing, is part of the healing too. Dragging out all the other stuff and just being honest about life's hardships and the toll they take on relationships.
Living life with a partner draws you closer, because no one understands you like the person who has been at your side. But it can also push you apart, because it's hard to have honeymoon-like romantic energy with someone who needs to go over money or health or logistic details with you before you head to bed.
The important thing, though, is to keep talking. And then, for us, to cuddle when we go to bed.
***************
Thanks so much to 'TryingToGetOver' for sharing her experiences with us in the aftermath of an affair.  We love to share articles from our readers.  So if you'd  like to submit an article for us to possibly post on the blog, feel free to contact us about your ideas.