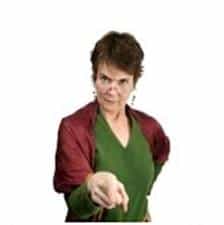 This is part one of a three-part series by Sarah P. called, "Three In the Bed:  Narcissistic Mother-in-Laws, Attachment, and How It Affects Your Marriage"
Note: After seeing some of the comments about my last article on narcissism, I felt like this would be a timely piece. In this series, I present clinical data about narcissism, then, weave in some attachment theory, and finally, pull the information together with personal observations. Though the focus of this piece is not specifically infidelity, I believe that there might be useful pieces of information that universally apply to all marriages.

Here's the Story of a Couple Driven Apart By a Narcissistic Mother-in-Law
A couple of years ago, "Steve" and "Suzy" asked for neutral advice on a recurring issue within their marriage. Suzy felt as if they had reached a marital impasse and Steve did not understand Suzy's subsequent "extreme" demand. Though she loved Steve dearly, Suzy was literally on the verge of offering him an amicable divorce.
You see, after years of experiencing a very tenuous relationship with her mother-in-law, Suzy felt that leaving her marriage was the only option.
The Backstory of Steve and Suzy's Difficulties
Suzy explained that even when they first became engaged, Suzy could not wait to become one big happy family. Her attitude was that, the more family, the more love there was to share. Suzy reported coming from a wonderful, loving family and having a good childhood. Therefore, she was looking forward to having a close relationship with her husband's family and sharing the love.
But, soon after they became marriage, Suzy's relationship with her mother-in-law became terrible. Pretty soon, Suzy's mother-in-law was doing anything she could to attempt to drive a wedge between Suzy and Steve.
Soon after that, her relationship with her mother-in-law went from terrible to absolutely unbearable.
Steve's mother insisted on visiting them for several weeks, without Steve's father, so that his mother could "help" around the house. Steve's mother insisted that they could not live without her help since they had a small child. Furthermore, no matter how much they dodged the topic, Steve's mother would not take no for answer. Steve's father and brother compounded this pressure, and so Steve's mother came to stay.
The proverbial straw that broke the camel's back occurred during this visit.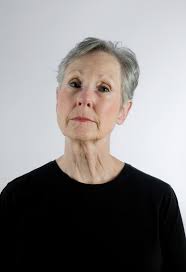 Suzy was armed with a laundry list of complaints about her mother-in-law: Her MIL, while visiting, went through all of Suzy's drawers, rooms, and even locked filing cabinets. Her mother-in-law attempted to constantly verbally plant doubt in Steve's mind that someone might be a better wife for him, and Suzy's MIL verbally criticized everything she did, constantly.
Now, all of those things that Suzy mentioned can be part and parcel of the sometimes tenuous mother-in-law and daughter-in-law dance. But, this was not the reason Suzy was a seeking a divorce.
The events that Suzy recounted next took me by surprise since they are not common in normal mother-in-law and daughter in law relationships.
But then again, Suzy had never really encountered an extreme narcissist. Thus, nothing could have prepared her for the events that were about to unfold.
After a week of Steve's mother's behavior, Suzy very rightly found herself at her wit's end.
So, a very hurt Suzy asked Steve if all three of them could sit down and have a reasonable family conference. Suzy did not understand what she had done to make her mother-in-law so angry that she wanted to break up Suzy and Steve's marriage.  Suzy was also irate that she found her locked filing cabinet had been broken in to and that her MIL went through her medical history and other private data. Steve even admitted privately to Suzy that he caught his mother meddling in the filing cabinet.
Thus, Suzy wanted to sit down and figure out what was going on.
Suzy stated that she wanted to try to empathize with her MIL's viewpoint, so she felt a sit down conversation would help her understand and also clarify her own point of view. Most of all, Suzy hoped that having a reasonable discussion could put her relationship with her MIL on a firm foundation.
Suzy and Steve agreed that they would sit at the table with his mom, address the behavior that bothered both of them the most, explained why it bothered them, and then ask Steve's Mom if they could hear her side and call a truce.
Suzy was hurt and angry but still wanted to negotiate a new relationship with her mother-in-law that was based on love and respect.
Steve agreed that this would be a good approach and that he would lead the conversation.  They both made a pact to be extremely diplomatic and thoughtful about their words, so they discussed them in advance.
All three of them sat at the table together and Steve stated the intent of the conversation. First, Steve talked about the things that had bothered him. His mother sat silently. Then, he asked Suzy to talk about what was bothering her. Suzy simply said to her MIL, "I think I may have caused a misunderstanding between us because I feel like there is a wedge in our relationship. My intention is for us to have a great relationship so I hope we can talk about this".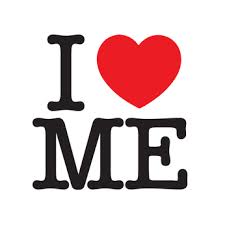 Steve then motioned for a very nervous Suzy to continue. Then, Suzy hesitantly and apologetically said,  "but when you constantly criticize me and then go through my private things, I feel very badly and I just can't tolerate this anymore. I would like to hear your side and work toward having a great relationship with you."
Now, if Suzy would have been dealing with a normal mother-in-law, the conversation would have been difficult; but, the difficulty would have gotten resolved as each person empathized with the feelings of the others.
There might have been some tearfulness and hurt feelings, but the two women may have actually developed a more authentic relationship after such a discussion.
But that is not what happened.

Steve attempted to demonstrate the way his mother's eyes started to glaze over as her mouth soured. Then Steve, displaying outward disbelief described what happened next.
Steve said, "I could not believe what was happening.  My mom started pounding her fists on our dining room table and shouting, 'No!… No!! and No!!"
Then Steve continued with embarrassment:
From that point on, I could hardly believe how quickly my mom's behavior escalated. My mom almost lunged across the table, all the while shouting that Suzy was a whore who deserved to be dead.
At that point, Steve described strongly urging Suzy to go upstairs and "get safe" while he handled his mother.
Suzy seemed taken back to the moment as Steve described these events. Suzy stiffened and continued, "I went into the nursery where our one-year-old was napping. I heard loud pounding on the stairs. I froze as my mother-in-law stormed into the nursery. She physically backed me up against a wall, telling me over and over again she was going to kill me because I was a whore…"
Then Steve said, "I was close behind my mom and I literally had to tackle her to get her and remove her from the nursery. She looked like she was physically going to rip my wife apart. I remember ordering Suzy to take the baby and to leave the house immediately! It was like something out of a movie. It was like I was there and I wasn't all at the same time. It was too unreal."
(Steve was referring to the feelings of dissociation that occur when someone is experiencing a traumatic or unbelievable event.)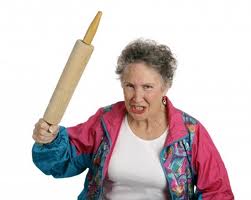 After Suzy fled their home with the baby, Steve reported packing his mom's suitcases and driving her to the airport. He reported that though her stay was not over, he was sending her back on the plane for his family's safety. Then Steve recounted how his mother irrationally raved during the drive to the airport.
He said, "She was obsessed with harm coming to Suzy. She kept describing all the ways in which Suzy needed to die. My mom kept telling me how Suzy was evil and how Suzy was trying to turn me against her."
But that was not the end of it.
After Steve returned home, his cell phone started ringing. A flurry of phone calls came in from Steve's father and brother. They blamed Steve for causing his mother's behavior. Then they blamed him for making his mother so ill she had to go to bed.
Steve said in disbelief, "My father barked through my cell phone that it was all my fault—that I was a terrible son and an ungrateful person. My palms were sweating and I was shaking. I could not believe what was happening since my father was threatening to cut me off from the family."
Soon after that, Suzy was so unsure of a stable future, that she offered Steve an amicable divorce. That is precisely when they decided to get the opinion of a therapist.
Steve, a soft-spoken engineer, was very ashamed as he recounted the entire story of his mother's behavior. Suzy, a professional who had just returned to law school, was still understandably afraid, confused, and apprehensive about the future. There was profound sadness in her eyes as she explained how torn she felt since she dearly loved Steve, their child, and their life together.
As the couple spoke, it was clear that Steve did not want a divorce. In fact, he wanted a professional opinion because he was determined to find a metaphorical 'secret key' to his mother's behavior that would help them all get along.
Steve told me that he believed seeing a therapist would help him behave in a way that would magically turn his mother into a rational person.
Steve believed that if only he were to adapt his behavior, there was a part of his mother that could be 'unlocked', immediately revealing a profoundly loving and kind person.
Even though what Suzy had gone through was traumatic, she made it clear that she was willing to forgive Steve's mom and try to find a better way to talk to his mom in the future.
If Only It Were That Easy
Unfortunately, as Steve and Suzy soon learned, if someone has a pathological case of narcissistic personality disorder (NPD), there is absolutely nothing you can do to reason with him or her.
Furthermore, there is nothing you can do to elicit empathy from a person with NPD or cause that person to have insight into their destructive and hurtful behavior.
But the most tragic part of being in an extended family where a narcissist 'rules all', is that the narcissist's behavior poisons the entire family system and most of all, the sacred relationship between two spouses.
---
Thanks Sarah!  You can read Part 2 of this series by clicking here.
Please share any stories about your own experiences with narcissistic mother in laws, or narcissism in general.  Or, if you just have some thoughts on the subject, share those as well!