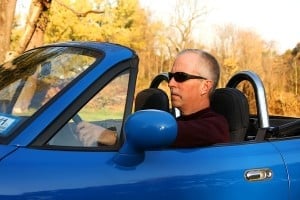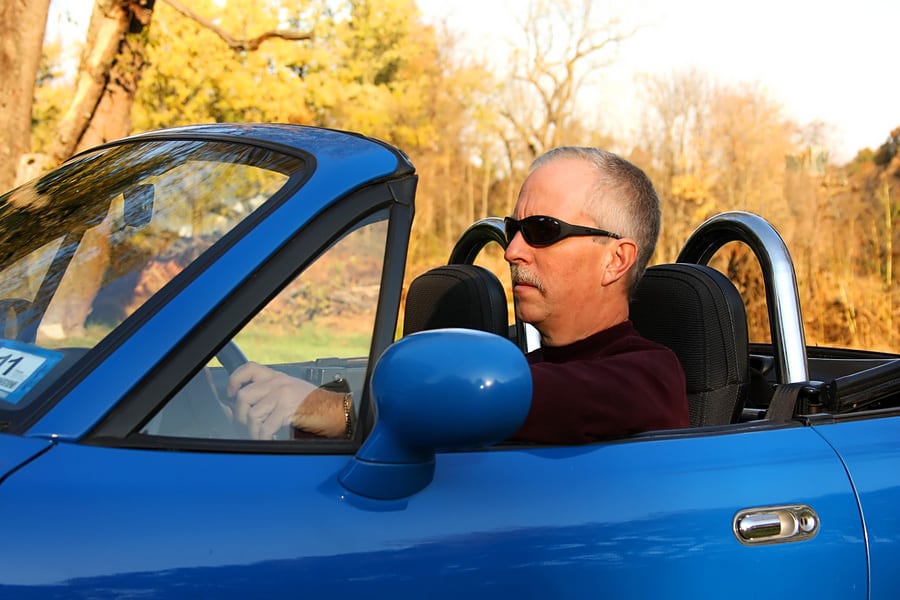 Midlife crisis and infidelity is an incredibly complicated subject and one that has been the topic of volumes of books and research journals.  This post will touch on the highlights.
The subject came up the other day from one of our readers about midlife crisis and infidelity.  His question specifically asked about statistics on marriage recovery from midlife crisis and whether methods addressed on this blog help with recovery from midlife crisis complicated by an affair.  
I felt it was an excellent topic and one that I can somewhat relate to, so here we go.
I'm not sure if we have mentioned this on here before, but when Linda and I had our very emotional discussion after she discovered all of my phone calls and texts to Tanya, we talked about my losing my loving feelings for her and the possibility that it could have been caused by a midlife crisis.  In fact, I even went to our family doctor to talk to him about it, which was somewhat enlightening at the time.
We had a good discussion and he basically explained to me what a midlife crisis was and then prescribed some sort of anti-depressant medication for me.  I took the meds for a few weeks and then stopped as I didn't really notice anything different, other than being tired and groggy most of the time.
Yesterday I did a little bit of research on the subject and what follows will be some of what I found out, along with some other resources that might help if anyone wants to do their own fact finding. 
Obviously this is an incredibly complicated subject and one that has been the topic of volumes of books and research journals.  This post will just touch on the highlights.
What is a Midlife Crisis?
On one website I found the following description of what a midlife crisis is:
Midlife crisis is a term used to describe a period of dramatic self-doubt that is typically felt in the "middle years" of life, as people sense the passing of youth and the imminence of old age. Sometimes, transitions experienced in these years, such as aging in general, menopause, the death of parents, or children leaving home can trigger such a crisis. The result may be a desire to make significant changes in core aspects of day to day life or situation, such as in career, marriage, or romantic relationships.
It was interesting to note that academic research since the 1980s rejects the notion of midlife crisis as a phase that most adults go through. In one study, less than 10% of people had psychological crises due to their age or aging. Rather, personality type and a history of psychological crisis are believed to predispose some people to this "traditional" midlife crisis.
Many middle aged adults experience major life events that can cause a period of psychological stress, anxiety or depression, such as the death of a loved one, or a career setback. However, those events could have happened earlier or later in life, making them a "crisis," but not necessarily a midlife one. In the same study, 15% of middle-aged adults experienced this type of midlife turmoil.
Additional statistics, according to Cornell sociologist Elaine Wethington, state that more than 25 percent of Americans over age 35 think they have had a midlife crisis, but more than half of these were no more than stressful life events.  She says that women are just as likely as men to believe they have had a midlife crisis.
"Wethington reported that one-fourth of her adult population sample said they had experienced a midlife crisis; of those aged between 40 and 53, however, about one-third thought they had had one. The average age of the "crisis" was 46. About one-fifth of those who said they had suffered a midlife crisis said it was the result of their awareness that they were aging and time was passing them by. Few connected the crisis to feelings of impending mortality or approaching death.
How Long Does Midlife Crisis Last?
The simplest answer I found was, "Until the transition is completed. Until all values can be sorted out and the person accepts being a midlife person instead of a young adult."
"Generally, a midlife crisis takes three to five years. During the first year or so, tension and anxiety will gradually increase, as well as some lifestyle changes. The middle phase can be quite traumatic, including depression, running away, or a drastic job change.
After values are sorted and realigned, a gradual, but fluctuating, coming-down from anxiety occurs. There is a return, surprisingly, to life structures quite similar to the previous ones, only now more refined, focused, and effective."
What About Divorce?
Contrary to stereotypes, modern divorce is not primarily a phenomenon of male (or female) "midlife crisis." Examining worldwide statistics on divorce reveals that 81% of all divorces occur before age 45 among women; 74% of all divorces occur before age 45 among men. In the United States, the median age at divorce from a first marriage in 1990 was 33.2 for men and 31.1 for women.
Affair Recovery and Midlife Crisis
To be honest, I couldn't find much on this specifically, but what I did find seems to advise methods very similar to those that we have written about on this blog previously:  Taking care of yourself, keeping things positive, protecting your family, etc.
I think the difference is that a midlife crisis can morph into more serious issues such as an adjustment disorder, anxiety and/or depression, which might indicate the need for more intense therapy or perhaps medications .
Additional Resources
Websites:
http://www.midlife.com/ Click on the "Free Resources" tab at the top of the page for some decent articles.
http://www.midlifecrisismarriageadvocate.com/index.html This site is based on a real couple's experiences with a midlife crisis and infidelity. There is also a blog and a forum.
http://midlifeclub.com/ This site also has a forum and several other resources listed.
http://www.news.cornell.edu/releases/March01/midlife.crises.ssl.html :  An article discussion more of the statistics found in the Wethington study mentioned above.
http://lifetwo.com/production/topic/midlife-crisis Nice site with lots of articles and info about midlife crises.
http://lifetwo.com/production/midlife-crisis-book-top 20-questions about midlife crisis.
http://www.psychologytoday.com/search/apachesolr_search/mid%20life%20crisis%20and%20infidelity?keys=affairs&x=25&y=8 General search results for midlife crisis and infidelity on the Psychology Today website.  Most articles written by professional therapists and/or psychologists.
http://www.washingtonpost.com/wp-srv/health/seniors/stories/midlife042099.htm Interesting Washington Post article: "Midlife Without a Crisis."
http://lifetwo.com/production/node/20060719-are-male-and-female-midlife-crises-different Article:  "Are Male and Female Midlife Crises Different?"
http://divorcesupport.about.com/od/isdivorcethesolution/a/get_a_life.htm Article about how to respond to your spouse's midlife crisis.
Books:
We have not had an opportunity to read any of the books listed here, but these have been referred by other sources.  I would suggest you check out the first one, The Seasons of a Man's Life, in Amazon and then enter the titles of the other books listed in the search form and go from there.
The Seasons of a Man's Life by Daniel J. Levinson
Awakening At Midlife by Kathleen A. Brehony
Mid-Life Psychological and Spiritual Perspectives by Janice Brewi and Anne Brennan
Your Husband's Midlife Crisis. by Jim and Sally Conway
How to Survive Your Husband's Midlife Crisis: Strategies and Stories from the Midlife Wives Club by Gay Courter and Pat Gaudette
The Middle Passage: From Misery to Meaning in Midlife by James Hollis
Understanding the Mid-Life Crisis by Peter A. O'Connor
In Midlife by Murray  Stein
I hope this helps those who are interested.  I'm not sure I was able to thoroughly answer the questions originally asked.  Perhaps some of the additional resources listed might provide more complete answers.
Please feel free to share any information or personal stories that you feel might be beneficial.