If you want to motivate your spouse to end the affair, Dr. Bob Huizenga says that these are your best strategies…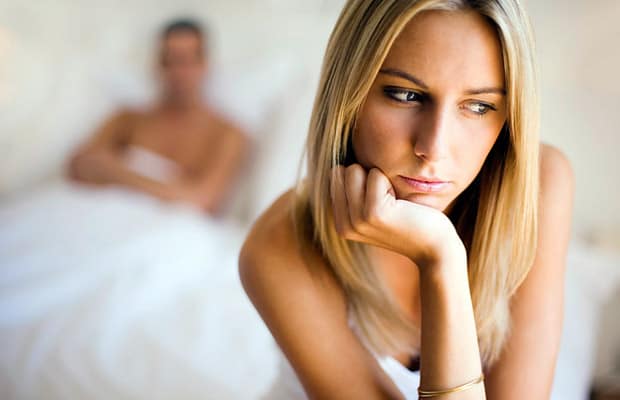 By Linda
One of the common threads Doug and I see in the emails and comments we receive is the situation where the cheating spouse is unwilling or unable to end the affair with their affair partner. 
Our friend Dr. Robert Huizenga in his book "Break Free From the Affair" offers some powerful tactics that you might want to try in this situation.
In fact, Dr. Huizenga guarantees some great results if you follow his suggestions. You will feel "exceedingly" better, and your spouse will notice. Don't be surprised if your spouse decides to work to save your marriage.
I can tell you that I took many of these suggestions to heart with Doug and his emotional affair, and I can attest to the fact that they do work.  It certainly isn't an immediate thing by any means, but over time (as ending an affair can be a process) they will work.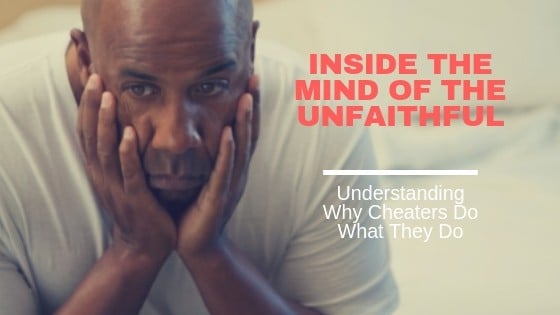 If you want to get your spouse to end the affair, Dr. Huizenga says that these are your best strategies:
1.  Act Happy. Dr. Huizenga says to "be as cheerful as possible. Be positive. Put on this behavior when you have contact with your spouse. Prepare yourself to act this way. Practice if need be. Be an actor/actress if need be. Fake it, if you must. Fake it until you truly do get to the point where you experience your life as positive."
I must admit that this was difficult for me, since I was hurting so badly inside, but I tried to put on the best possible face I could.
2.  Get a life. Take up a hobby or take up a new interest. You might want to think about what you really liked doing when you were younger—even as a child.
3.  Focus on 4 words. Tattoo these words on your forehead if need be: "I WILL MAKE IT!" This becomes your mantra from now on. Let your spouse know that you will make it. Dr. Huizenga suggests that you say something like this to your spouse:  "I will make it! I prefer to make it with you, but if that doesn't happen, I will make it without you. Either way, I want you to know that I will make it." I know I used almost that exact phrase with Doug, and it had an effect on him.
4.  To-the-point conversation. Make conversations with your spouse brief and to the point. Talk only about the solutions to specific problems that need to be addressed, such as bills, household or other family issues. Let silence prevail if he/she sucks you into his/her melodrama.  Politely but firmly end such conversations.
According to Dr. Huizenga,  emotional affairs strive on drama within the relationship.  Do not get caught up in the situation.  Be the steady, secure partner.  Eventually the drama surrounding the affair will get old and your spouse will long for the normalcy of their marriage.
5. Tend to agree. Try to find the nugget of truth in what your spouse is saying and agree with it. Acknowledge it. For instance, if he/she says, "I don't love you anymore." Then you would respond with something like, "It certainly seems that way. Thank you for being honest." Or, if he/she says, "I'm not sure what I want." Then you would respond, "I'm sure it must be confusing for you." If he/she says, "I'm thinking of moving out." Then your response would be something like, "Do you have an idea of when you're going to do that? Knowing would help me plan for my activities."
This was something that I failed to do in the beginning and really regret.  I would throw articles and books at him trying to convince him that he was living in a fantasy world.  I believe these tactics backfired because it made him feel controlled and pushed him  further into the relationship.
Agreeing was a very difficult task because I believed I was taking away all my control from the situation, but all I was doing was trying to control what Doug was feeling and I really couldn't change that.
By agreeing, or not telling your spouse how he/she should feel, you are putting your relationship on even ground.  Your spouse will not feel threatened by your responses therefore would be more open to listen to what you have to say.  It is similar to dealing with a teenager; the more you tell them not to do something the more inclined they are to do it anyways.
6.  Expand your social relationships, including those of the opposite sex. Get out and meet new people.  Meet interesting and exciting people that seem to have the potential to care about you.  You may want to reconnect with old friends.  As far as hooking up with members of the opposite sex, Huizenga is clear to mention that this does not mean dating, or even some kind of revenge affair.  It means "being friends and learning about you and how you relate, especially to those of the opposite sex."
7.  Get sexy – in a healthy way. Work on you. Get in shape. Lose weight. Exercise. Eat right. Take extreme care of your body and feel healthy — and sexy.
Though these tactics are powerful, Dr. Huizenga mentions that you should not use these strategies "as a manipulative tool to change what your spouse is doing. He/she will pick up on your motive and see through it." The result will be that your spouse will easily manipulate you back to a point where you are predictable and controllable.
One last thing…utilize these exercises and strategies because you want to — for you.
Click on the following link to learn more about what Dr. Huizenga's book has to offer.  I highly recommend his material.
You may also want to check out this post: "How to Stop an Affair by Exposing It"