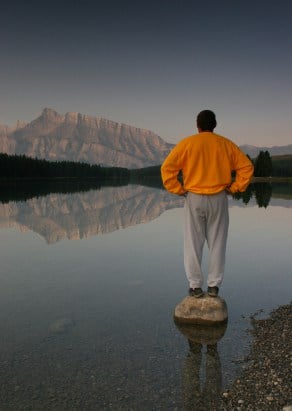 I came to another realization today about the mindset of cheating spouses. I just had a long conversation with my brother and feel that he is beginning to look at his life and relationship more realistically.
By Linda
One thing he said that I would like to pass on is his affair and the decisions he made had less to do with the affair partner but more with what was going on and what was missing in his own life.
She was just a diversion and he enjoyed her company and had a great time with her.  But she was not the real reason he left his marriage and had his marital affair. He had been missing things both personally and within his marriage and she was just someone who temporary filled that space.
Now I know that three months ago while he was in his "infatuation" stage he never would have come to that conclusion. The newness has worn off now and they are both seeing traits in each other that they have not experienced before.  My brother has realized this is not a person he wants to spend his life with. What a shocker! (Heavy sarcasm)
I guess what my brother said confirms everything I constantly resist.  To cheating spouses, it is not about the affair partner. Sure they may be fun and offer things that their spouse cannot.  This is due primarily to the situation.  But when it comes down to it, the affair (experience) acts as an escape from the reality of their lives.
Why Did I Cheat? – An Interview with Author & Marital Therapist, Andrew G. Marshall
In order to move on, the betrayer needs to figure out why they needed to escape in the first place.  They need to figure out what was missing and what they are going to do to find it.
My brother said maybe he needs time alone to figure that out. I agree with that.  He also said that perhaps together with his wife they can fill the void. There are many possibilities for the future, but he can't fully see any of them until he removes himself from the AP – completely.
I believe that if our spouses had come to that conclusion and were completely honest about their affair, we would have been more open to allowing them to figure out their lives. It takes a long time for them to understand that the OP wasn't what was missing in their lives, and that she/he won't be able to fill that void forever.  They need to take a hard look at themselves and do the work needed.
The affair allows cheating spouses to postpone the required deep thinking. They continue to blame the marriage and their spouses for their emptiness, instead of looking within. The good news is that my brother is willing to do that.  I told him that it will not be easy, but hopefully he will come to a place where he is at peace with himself and the people who love him.
For more on how the cheating spouse can help their partner heal, please check out our program, The Unfaithful Person's Guide to Helping Your Spouse Heal From Your Affair.