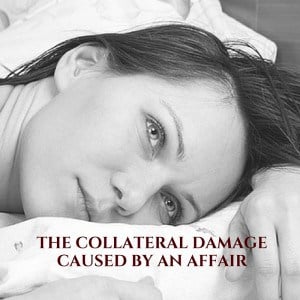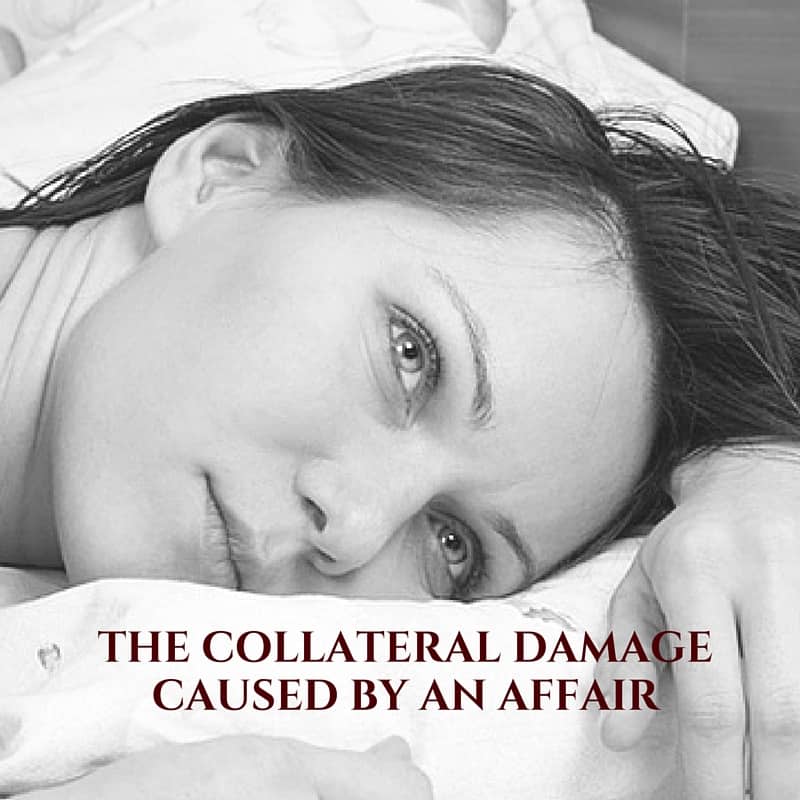 When I was a sophomore in high school, I had a steady boyfriend named Keith.  He was a senior and the captain of the football team, and I was a cheerleader.  We were a typical small town high school couple. Young, dumb and full of drama.
At that time I certainly thought Keith was my dream guy and we would one day get married.  Every waking moment of my life seemed to entail some thoughts about Keith and our future together.
One day in July I was getting ready (primping), as we were about to head out to his grandfather's lake house with a bunch of friends.  We were going for a fun weekend of boating, water skiing and sunbathing.  But just before we were about to leave, Keith called me and told me he was breaking up with me. 
He said that since he was about to go away to college, it would be better to break up now since we probably would eventually anyways, and he really wanted to enjoy the rest of his summer as a free man.
Needless to say I was more than devastated. 
Now I will spare you all the other dramatic details that eventually resulted from this incident, but immediately after his call I started sobbing and was furious at the same time.  I jumped into my car and drove as fast as I could to Keith's house. I knew I could make him change his mind.  And if not, I was gonna gouge his eyes out.
Well, on my way, through the tears and the screaming and the pounding on the steering wheel, I didn't see the light change from green to red and I ran right through it.  At the same time, another car was starting to move through the intersection.  I stomped on the brakes.  He swerved.  I couldn't avoid him and slammed right into him.
Luckily, neither of us were hurt, but our cars were pretty badly damaged.
The sweet, older gentleman and his car that I crushed were collateral damage resulting from my emotional response to being dumped by a stupid boy.
What is Collateral Damage?
Most dictionaries define collateral damage as a "general term for unintentional deaths, injuries, or other damage inflicted incidentally on an unintended target."
Usually the term collateral damage is mentioned in the context of war.  Like when innocent civilians are killed as a result of a rocket fired from a fighter jet.
On a more personal level it's when we're in an intensely negative emotional state – we're consumed about the affair, our boss tells us we did a lousy job on the project, someone close to us passes away – and we allow that outside event to indirectly cause other negative stuff to happen in our lives. My accident is an example.
Collateral Damage and Infidelity
As many of you who have experienced an affair know, there can be a bunch of collateral damage as a result of the betrayal.
A typical example of collateral damage caused by an affair is the man or woman who gets cheated on, goes out to a bar to drown his/her sorrows, has one too many margaritas, and gets pulled over for drunk driving on the way home. Now he/she has a $13,000 attorney bill, lost his/her driver's license and could lose their job.
Many of us have experienced some sort of collateral damage as a result of infidelity.  An example that immediately comes to my mind is the family destruction created by my brother's affair and subsequent marriage to his affair partner.
Hopefully, collateral damage has been minimal for you. If that is the case, consider yourself lucky!  But to be safe, here are a couple of things to keep in mind that might be helpful:
1) Realize that collateral damage is a very real danger for anyone dealing with infidelity. It can make your whole life take a very unexpected and negative turn if you aren't careful. Be smart.  Think before you act. Don't let your emotions get the best of you.
2) Understand that YOUR behavior is YOUR responsibility.  Was it Keith's fault I ran through that red light and hit the other car? Of course not. I was the crazy, sobbing, ditz who was trying to race to a stupid boy's house because I thought he ruined my life. It was my responsibility.
(As a side note, Keith is now about 300 pounds without a stitch of hair on his head, divorced and lives with his parents.)
If we're depressed that our spouse cheated and we go out and get pulled over for drunk driving, is it our spouse's fault?  Is it their affair partner's fault? I'm afraid not. The fault is our own and we're responsible.
Just like your husband or wife's affair is his/her responsibility – how we handle it is OUR responsibility.
Don't Play the Blame Game
Sure it's easy – even tempting – to play the blame game and blame other people for our behavior.
Some people think… "But if she hadn't cheated I wouldn't have gone out and had the accident!"  "It's his fault I'm now an alcoholic."  "Because of his affair I got fired from my job."
It sure is tempting to think like that and blame others, but that's a flawed mindset and will get us nowhere except feeling like we're a victim to life.
And just as our cheating spouses must take responsibility for their behavior, we must also take responsibility for our own behavior.
So, what about you? Have you had any "collateral damage" in your life since the affair?  Please share your experiences in the comment section below.