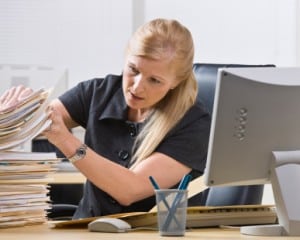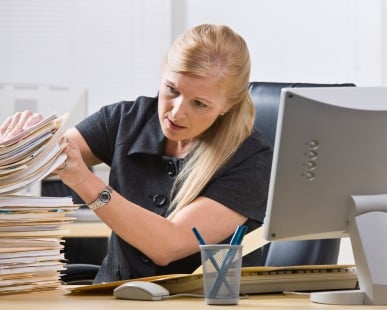 Maintaining a normal, productive life after an affair is difficult at best.  We've discussed many facets of this throughout our blog, but I don't believe we've ever touched specifically on how an affair can affect worker productivity.
I can't take responsibility for coming up with this topic as one of the Higher Healing members posed the question in the forum, asking whether or not our job has been affected by the affair.   I think it is a great topic to explore.
Here are just a few of the responses from the forum.  Perhaps you can relate as I did:
Since D-day 1, my job performance has been so-so at best. I have been so hurt and depressed that it has affected my job. I have fallen behind and then catch up only to fall behind on my work again and again. This only adds more stress to this stressful time in my life." 
---
I don't work outside the home, but my 'job' here at home has suffered….I haven't kept my house clean like it normally would be, laundry still gets backed up, cooking, which I normally love to do, has been reduced to sandwiches and wraps, soups, etc."
---
I think every part of my life has suffered including my job, house, and relationships. I walk around in a daze a lot of the time and feel like I have no focus."
---
In our book, "Journey to Trust," I wrote:
"I went to my job every day, but I don't remember being there or doing it. I just would go through the motions, go to bed hoping in the morning when I'd wake up, everything would be a dream. Then I would face it again. My life was consumed with it."
Work Life After an Affair
Work performance can be affected whether you are a cheater or the betrayed.  I'm sure that many people who are involved in workplace affairs don't exactly put forth as much effort in their job as they probably should.  To say they are preoccupied is probably a huge understatement.  The end result may be lower worker output, lower income, loss of employment, etc.
As a betrayed, your life is turned so upside down and the emotions are overwhelming that trying to do your job can seem impossible at times.  At the very least it can be a struggle.
According to a study conducted by the television show CHEATERS®, the national economic impact of infidelity is leading to a $61.6 billion decrease in Gross Domestic Product (GDP) per year.  Society, as a whole, suffers due to lost productivity associated with the behavior and depression due to infidelity.
The study further says that "Over the next 20 years, that number is expected to be in the upwards of $1.23 trillion dollars. Cheating spouses are costing each and every living American $200 every year, year after year."
I think the implications of the betrayal and the affair caused me to lose balance in my life and everything that I had believed that I was – including being a good teacher.  In fact, my colleagues look up to me for my expertise and support.  I certainly wasn't very good while Doug's emotional affair and all the fallout was going on.
As I said earlier, I would just go through the motions.  Now, as a teacher, this is kind of a hard thing to do.  Every day is different and is pretty much dependent on the moods and actions of the kids.  You have to think on your feet and react accordingly.  Both are tough to do when your mind is preoccupied with your personal life.  I know that the other teachers suspected something was wrong with me and I bet the kids did too.
As time went on though, my job actually became one of the integral factors for me in regaining my sense of self-worth and self-confidence.  I knew I was a good teacher.  I was a confident teacher.  So it was as a teacher that I decided to re-focus myself in order to regain some of that lost self-confidence that I was feeling.  It worked.
Trust me when I tell you that I understand how hard it is to focus on a job, a chore or even getting dinner on the table when you are suffering from infidelity.  Life after an affair sucks.  But I found that if these activities are activities that you are good at or if you enjoy doing them, then it can be beneficial for YOU to focus on them more.  They can help to occupy your mind, build your confidence, rebuild your self-concept and can act as a familiar haven when the rest of your world has been turned upside down.
In the comment section below, I'd like to hear how your work life after an affair has been affected.  I'd also like to hear how you have handled it, and hopefully, how you've been able to overcome any work or housework related troubles you were having.