Linda shares her process for forgiving Doug after his affair.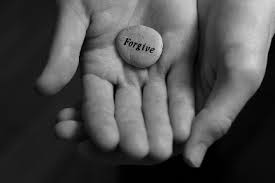 By Linda
Recently,  Doug and I recorded a session for the Affair Recovery Group where we wrapped up the topic of forgiveness after the affair by sharing some of our own experiences and opinions with respect to this very important topic.
A question came up where I felt compelled to explain my process that I went through when I was working on forgiving Doug for his emotional affair. We figured it would be helpful to share with all of you as well.
Forgiveness was key for our recovery…
First of all, let me explain that I felt forgiveness was vitally important to our affair recovery.  The process for me was a long one – more than a year and a half – and it was the hardest thing I've ever had to do.
I never thought that I would have to consider forgiving such actions that I could never tolerate, or thought I would ever have to consider forgiving in the first place.
At one point I even thought that it would just be easier to let the emotional affair go and move on. But I couldn't.  If I didn't forgive I would remain in pain and wouldn't be able to move forward to improve our relationship.  Basically, there would have remained a wall between us if I chose not to forgive.
My process may not be what the therapists or infidelity gurus tell you, but it worked for me.  As we have mentioned before, it's important to not forgive too soon.  Let your feelings and the pain guide you.  You will know when you are ready to forgive.
So here was my process for forgiving the emotional affair:
You must know for certain that the affair is over. There is no possible way to even consider forgiveness it the affair is still happening.  Doug showed his affair was over by being totally transparent and making a sincere focused effort to mend and rebuild our marriage. 
I'm not too proud to admit that I continued for a time to check phone records, computer history and such as well.
There needs to be open and honest communication about what happened during the affair and what led up to it. I needed to understand the reasons behind his actions. I think that this was probably the hardest to accomplish because I received the details in bits and pieces over time. 
It was also very difficult to decipher what was real and what wasn't because of the inherent fantasy aspect of his emotional affair.
Figure out what you are forgiving. I had to get a handle on all of the lying, resentment, and other strange behaviors in order to understand why he was acting that way.  Was this the real Doug, or was this just an isolated incident? 
He had to show me that it really wasn't his real character. Do not forgive the event.  Forgive the person.
Doug had to show me real sincere remorse together with an understanding of the pain his emotional affair caused me. There was to be no minimizing of the affair or the affair relationship.  They were not "just friends."  One thing that we should have done but didn't, was Doug should have actually verbally asked for forgiveness. 
Likewise, I should have done the same for my contributions to the deterioration of our marriage. Saying your sorry is just not enough – especially if the sorry comes with conditions.
Forgive yourself. This is almost an entire process by itself.  For me it was about forgiving myself for what went on in our marriage before the affair, and then for how I handled things after the affair. 
I took a lot of the blame for the affair and beat myself up about it as a result.  Becoming educated about affairs and practicing honest communication is essential.
Eventually there came a point after Doug's emotional affair where all the pieces fell into place and I was able to forgive.
Almost immediately there was a tremendous sense of relief. The pain was diminished and I was able to look at Doug in a better light. It's tough to always think of your spouse as a bad person who could hurt you in such a terrible way.
Forgiveness was the key to get me past this.
For those of you who have successfully forgiven your partner after the affair, please feel free to share what your process was in the comment section and what it meant to you. You may also want to click the following link for more posts about forgiveness.