Please note that this is a guest post by attorney Jessica Ressler.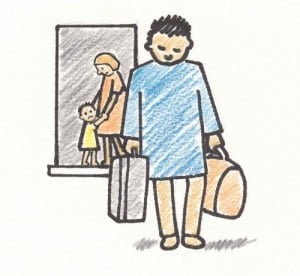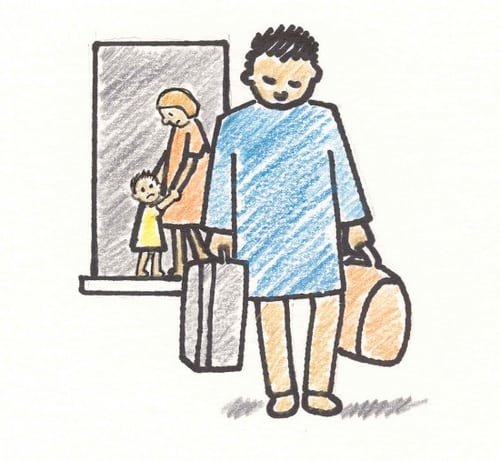 When you caught your spouse cheating did you initially want to still stay with him or her? If the situation was grave, you may have thought, no way. You were ready to file the divorce papers and break the knot right away. However, the case becomes different when you have children. These little angels should not suffer the consequences of a broken family because of their parents' wrongful actions and decisions. In this article, we will try to answer this ethical issue taking different perspectives and considerations about staying in a marriage for the kids.
Advantages and Disadvantages of Staying in a Marriage For the Kids
Children seeing you often fighting verbally or physically with your spouse will not bring any good into your family. Sociologists say that kids who are younger than three years old would often think that they are the ones at fault when their parents fight. Hence they struggle emotionally, and this affects them in their interaction with other people even as they grow up.
Accordingly, another disadvantage is that their performance in academics tends to suffer. Also, it's noted that children who come from a family that has gone awry have more possibilities of dropping out of school. The discontinuance of their studies will affect their career and ultimately their way of life.
On the other hand, when you're separated, you have to manage good post-separation parenting. Help yourself by attending co-parent counseling, professional mediation, and collaborative divorce workshops and seminars with your children. Settle the child custody policies and follow the guidelines by your country's laws. It's common that the children will have to choose whom they want to live with after the divorce.
Discuss how their time will be divided between the both of you. Know your visitation rights as well. Learn about the laws present to ensure the best interests of your children in legal terms. Consider that everyone in the family will have to make difficult adjustments and preferences. Amidst these, you must keep interaction alive to boost everyone's mental and physical well-being in spite of the adversity.
Effects on Children
As mentioned, when you live unhappily under one same roof, everyone will only be uncomfortable with the arrangement. Children will be harmed psychologically when you're fighting. So it may be better for you to split up with your spouse rather than chasing each other around with a bread knife or throwing plates at each other's faces.
Sure, children will be disturbed when they know their parents are separated. But the negative effect of this will be outweighed when they are properly taken care of. Divorced parents can be just as capable as married parents. You can be like a normal parent—nurturing, loving and giving.
Conclusion
Once upon a time, you were both in love and both have succumbed to the whiles. You had your foundation of friendship. If you have the time, spend it going down memory lane and rekindle your feelings back. Start talking and dating like you used to, until you become intimate. Get counseling advise if you have to. Profess your love and promise never to go the wrong road. Repair what needs to be repaired in your relationship, and be totally honest about everything.
If all else fails, maybe it is fate that tells you to overhaul your personal life. Give your marriage life a break and come right back when you're ready. Finally, if you decide to end your marriage with your spouse, explain things nicely to your kids. Maybe somewhere down the line, they will understand and take your experience as a lesson. Your story may just serve as a moral for them to realize that marriage isn't really a walk in the park. So they will be careful when it's their time.
Bottom line is that if things are going hopeless in your marriage, don't stay in it because of the kids. It hurts them rather than help them.
Let us know your thoughts…Do you think staying in a marriage for the kids is the right thing to do?
Author Bio
Jessica Ressler is 100% dedicated to the areas of matrimonial and family law. She appears in Supreme Court and Family Court in Manhattan, Queens, Brooklyn, Bronx, Staten Island, Westchester, Rockland, Long Island, Putnam and Orange Counties.
 [wlsp_signup]
LINESPACE