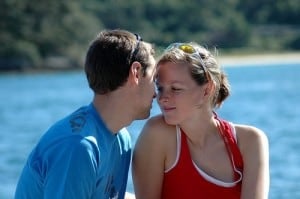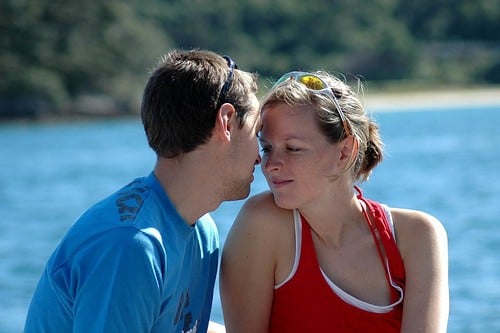 About a month ago Doug and I were traveling to Nashville for a weekend getaway and while driving we were doing a little work on a book that we're writing. 
We had certain topics that we wanted to discuss so we would talk about them into our digital recorder – interview style.  It really worked well and actually was a great way to talk about things and it prompted several 'side-discussions' to boot.
One of the questions that we discussed on our trip was noticeable changes cheaters might make after their infidelity has come to light.
There is no doubt that infidelity changes us.  Rick Reynolds recently wrote a series on change and he says,
"The trauma created by infidelity has a way of changing life patterns for both the betrayed and the unfaithful spouse. Healthy activities such as exercise and hobbies often go by the wayside. Mistrust and hurt feelings change our habits of relating to one another and anger does the same. Hurt and disappointment can even change our spiritual disciplines, and I haven't even begun to talk about how our habits of self care change. I wonder what percentage of people picked up old habits of smoking or drinking as a result of a betrayal or how many fall back into old patterns of avoidance or escape. How do we get back to a life we love that's full of meaning and purpose?"
Since this is the first week of a new year, we wanted to concentrate a bit on the subject of change.  Below is the transcript of a small portion of the 'interview' that Doug and I had while driving to the Music City.  It touches on changes in the cheater that might be expected based on a few of the changes I saw in Doug.  These changes are typically only possible however, if the cheater 'gets it.'  These changes also aren't necessarily drastic and some may seem silly to you, but they are important nevertheless.
Changes Cheaters Might Make – Transcript
Linda:  I think a lot of times cheaters don't change because they're not motivated enough to do so. For the betrayed spouse, the affair is a wake-up call and is a huge motivation to look within themselves. But the cheater is experiencing a huge high. They don't feel they need to change. Their justifications for the affair keep them on this high for quite some time. 
There comes a time though when the betrayed says something like, "I can't take it. I want to leave." That seems to be the motivation quite often for the cheater to actually start making changes within themselves. But it takes that big wake-up call, that big substance to motivate them to change. You don't make changes unless there's some motivation for things to be different.
Doug:  What are some changes that a betrayed spouse may notice or possibly expect in the cheater as they get to the point where they start to 'get it'?
Linda:  Perhaps your spouse wasn't always truthful before the affair.  They would tell white lies about investments or where they spent their time and things like that. Or they're not completely honest with their children or any of their relationships in their life.  It was something that you probably were aware of but really never addressed. You just figured that was their personality; that was the way they were.
One thing I noticed with Doug was he started being truthful, even though it might be inconvenient for him. There were situations where in the past he might have had an excuse or a little white lie, but instead he owned up and was honest. One of the major changes that I saw from the beginning was that he realized that he needed to live a more honest life.
Another part was the way that he talked to me. When he started looking deep within himself, he realized that he had issues with his own self-esteem, and in years past would oftentimes project his unhappiness with himself onto me and would make me feel inferior. He would not be very patient if I didn't understand things as quickly as he thought or he would put me down for things. Another thing I noticed very shortly was that he became a lot more patient with me and the way he talked to me was a lot more respectful.
Through the years I think he had lost a lot of respect. He used a lot of sarcasm and he would use jokes at my expense.  They hurt me and I didn't understand the meaning behind them. A lot of times I think he used sarcasm instead of honestly expressing his displeasure with something or his feelings. Well, those things stopped.
In the past he was trying to tell me  what he wanted, but he was doing so through sarcasm rather than complete communication and honesty. That was another huge difference that I saw in Doug.
Another difference is that he started showing that he cared about me.  He lessened my load and made things a lot easier for me at home so I would be less stressed and so we could more easily do the things that I had always wanted to do. I was always a fun person. I like doing all kinds of things. But everything else was just overwhelming for me. So he stepped it up and really started lessening the burden and taking responsibility for a lot of the kids' activities and things around the house without having to be asked or having it result in an argument.
He always asks, "How can I help? What do you need for me to do?" I think that really changed my life because it helped me to be able to focus more on myself and enjoy my life a lot more than I had years before.
Another issue that we had in the past was that when we would go out with friends or in other social situations, he preferred to wander around and mingle, which was fine. But many times I would be left by myself or he would flirt or just cross the boundaries with other females and it would leave me feeling very incompetent. I always felt that I wasn't worthy or good enough and that he didn't really want to be with me; he preferred being with everyone else and I wasn't really that important to him.  That all stopped as well.
I remember a while back going out with another couple and there seemed to be such a change because he was very attentive to me. He asked me if I wanted something to drink. He put his arm around me and asked if I wanted to dance. He was actually there with me, rather than leaving me on my own to take care of myself – which I'm more than capable of doing.  It's just nice to know that he actually wanted to be with me and not thinking the grass was greener or that there's always someone better to talk to than his wife.
I also think that these changes have poured over to his relationship with his children. He is very close to all three of our kids. Sometimes I think he's closer to our daughters than I am, which is a big switch. He has been a wonderful male role model for them and I think has shown them what they should look for in a husband, including the little things like bringing flowers or planning special stuff.
He finally realized how important it is to be the husband that his wife wants to be with and vice versa. When you get married you choose a person to share a life with but at times you lose sight of things that are important to the integrity of your marriage or you do things that make you feel good about yourself, but are not good for the marriage.  
What the cheater loses sight of is if they are the best husband, the best man, the best father they can be, that's where their self-esteem comes from. It comes from within. You don't get it from someone else boosting your ego and telling you how wonderful you are. You get it from being that true person. That's what Doug realized. His actions will make him feel the way he needs to feel and will bring him happiness, not some external ego-boosting person or thing that may surround him.
These are just some of the changes in Doug and are only a small sampling of changes you might see in an unfaithful spouse.  We'd love to hear about some of the changes that you've noticed with your cheating spouse.  Or, if you are the cheater, let us know how you've changed.  Also, let us know how your relationship was affected as a result of these changes.