The betrayed spouse unfairly carries the burden of living with the damage that someone else created.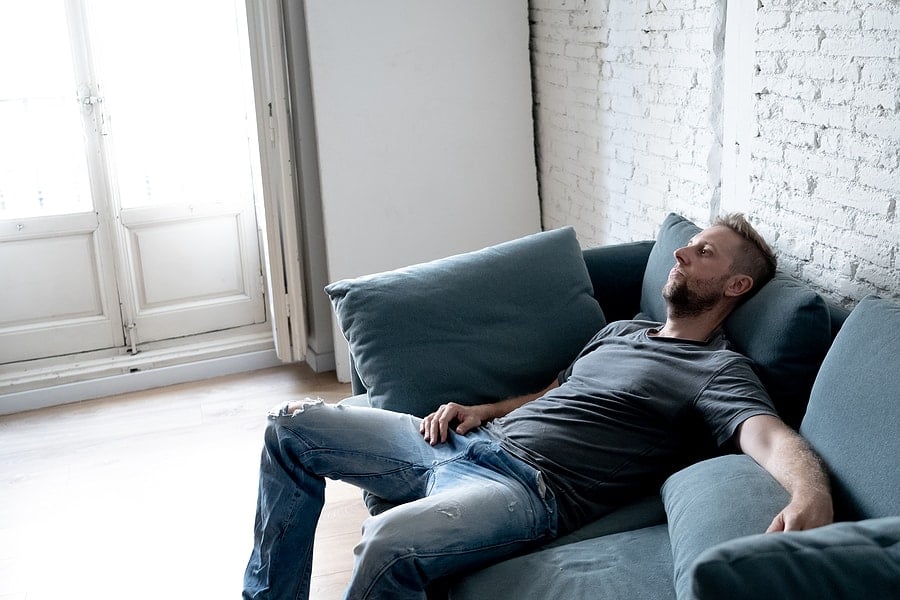 By Sarah P.
This is the path that the betrayed spouse knows intimately. The betrayed spouse knows the agony. The betrayed spouse knows the buzzing insomnia. The betrayed spouse knows the bone deep pain. The betrayed spouse often cannot leave the path of bone deep pain, for they are shouldering the burden that someone else created. 
Meanwhile, sometimes the wayward spouse and the other person, remain blissfully unaware. And if awareness starts to creep in, the wayward spouse often tends to push the awareness down by rewriting the narrative. 
When this happens, it leaves the betrayed spouse, having to live through the damage others have done. The betrayed spouse unfairly carries the burden that was never theirs to carry. 
They suffer for the crimes that other people committed. It's as if a betrayed spouse is metaphorically put on death row, because an eyewitness to a crime scene picked the wrong mug shot.
This is a very bold statement and it's intended to be a bold statement. For, the betrayed spouses of the world paid the penalty for crimes they never committed. The mind, the body, and the heart, of a betrayed spouse, pays for crimes that were committed by someone else.
Living With the Damage That Someone Else Created Through the Lens of the Legal System
In the legal system, if someone robs a bank, and they have an accomplice, both the bank robber and the accomplice serve jail time. The bank representative who was forced, under duress, to give the bank robber money, or worse, tied to a chair, does not go to jail. They were the victim of a crime that they did not choose and that could have cost them their life.
In this scenario, a betrayed spouse is like the bank teller, who was tied to a chair, and could do nothing about the crime being committed. Our justice system recognizes this and puts the bank robber and the accomplice in prison. In this example the legal system is fair.
The innocent person does not have to suffer jail time for a crime they never committed. The people who actually committed the crime go to jail.
Infidelity is like robbing the metaphorical marriage bank. All of the emotional 'assets' and everything in the bank vault is stolen. The betrayed spouse has no one to call for the crime of infidelity. While a betrayed spouse can call a therapist, they will never get justice. They will never be able to reclaim the stolen emotional assets and the thievery of love. The betrayed spouse will never be able to get justice for the bond which was broken. The betrayed spouse and the children of the betrayed spouse suffer for crimes they did not commit.
Meanwhile, the wayward spouse and the other person do not have to suffer for the crimes they committed against innocent people. Quite often the wayward spouse becomes so involved in their bliss, that they make excuses for the other person. There have been wayward spouses who have said to their betrayed spouses that the other person is actually a good person and quite likable.
The Frog in the Pot Syndrome: When Your Nice Spouse Can Become Your Worst Nightmare
My opinion is that such statements are both deeply insulting and extremely hurtful for a betrayed spouse to hear. The fact of the matter is, truly good people do not have affairs, with people they know are married. It doesn't matter if a wayward spouse says they are unhappy. The other person always has a choice. The other person can look within themselves and ask themselves if they want to be the agent of destruction in the lives of others. If the other person chooses to be the agent of destruction, in the lives of innocent people, this is diametrically opposed to the definition of what it means to be a good person.
A truly good person is always a good person whether or not someone else is looking. A good person has unshakable integrity and this integrity guides their decisions. Sure, sometimes good people find other people attractive. Sometimes good people happen to meet attractive people who are married. At this point, a good person, must choose if they will stand by their integrity and take measures to avoid an affair. Many good people have been tempted. But the good people I know, who have been tempted, remove themselves from a situation before it has an opportunity to begin.
Some say that if a good person is in the same workplace as the married person they find to be attractive, there is no way to avoid the person they find to be attractive. If this is the case, a good person can still take preventative measures. They can ensure that they never have meetings alone with this person. They can ensure that they only talk about business. They can avoid this person. Even if this person is on the same team, they can put boundaries in place to prevent themselves from having an affair.
But My Betrayed Spouse Never Folded the Laundry Correctly!
I have been doing this work for years. I have witnessed the most bogus excuses for infidelity. Some wayward spouses are so invested in blaming their betrayed spouse, that they will claim they had an affair because the betrayed spouse did not fold the laundry correctly or did not mow the lawn often enough.
If somebody is truly unhappy in their marriage, the answer is marriage counseling. If they are still unhappy, then a person should seek individual counseling for their own issues. Still, if they remain unhappy, they should separate from their spouse and wait until they are fully divorced to even think about meeting another person.
If a person divorces because they have their mind set on someone they already know, this is not a place where a strong future marriage can be built. For marriages to succeed, they must start off with a solid foundation. Ideally, people meet when they are both completely single and get to know one another. If one person is in a relationship and the other person is not, this is not a recipe for a good marriage. For it started with deceit. If you want something to end well, it must also begin well.
"How Could You?" – The Psychology of Justifications, Rationalizations and Excuses for Infidelity
What Betrayed Spouses Can Do
It's understandable that some betrayed spouses would really like to protect the reputation of a wayward spouse. However, if a wayward spouse is doing outrageous things, it is not a betrayed spouse's job to protect the reputation of someone who is hurting them.
If you want your wayward spouse to stop having an affair, the pleasure they get from the affair must be diminished and replaced with extreme pain. Most people will not stop doing something that is pleasurable to them when there are no painful consequences.
They say we teach people how to treat us. This adage is absolutely true even when it comes to infidelity. Being nice to a wayward spouse and protecting them from consequences, will simply train a wayward spouse to keep having affairs. A wayward spouse must suffer consequences that are so painful, that the pain of their actions, exceeds any pleasure they get from their actions.
Also, some betrayed spouses believe they must be a martyr for the sake of the family. Martyrdom is a nice concept, in theory, but when it comes to infidelity, martyrdom is a form of codependence.
Some betrayed spouses believe they are taking the high road by protecting the reputation of their wayward spouse. Sure, protecting the reputation of a wayward spouse might be taking the high road. But, if you want your wayward spouse to stop having an affair, taking the high road will not cause your wayward spouse to stop having an affair. Your wayward spouse is taking the low road when they have an affair. If they observed that you are taking the high road, they feel a sense of security. This sense of security allows a wayward spouse to prolong an affair. For once again, there are no consequences. The wayward spouse is getting everything they want from the other person and everything they want from you, the betrayed spouse. There is no motivation for a wayward spouse to stop having an affair, let alone change.
Betrayed spouses of the world…Life is not fair. However, you have total control over your decisions and your actions. If your wayward spouse is sitting on the fence, if your wayward spouse is introducing your children to the other person, you have a choice in how you respond. You may want to get your extended family involved and let them know that your wayward spouse is introducing your children to his or her affair partner. Any family member in their right mind, would not be okay with this.
Some people believe they need to shield their children from their spouse's affair. Children are smarter than you think. Children are always listening even when you think they are not. Children often see more clearly than adults. Children know when infidelity is occurring, even if they pretend they don't know.
A Quick Story…
There was a woman who had a high paying job and they decided that her husband would stay home and raise their twins. The husband was a stay-at-home father. They live in a suburb full of houses that were close together. The stay-at-home father became friends with a stay-at-home mother. The stay-at-home father and the stay-at-home mother would often have sexual encounters when children were around. They believed the children were too young to know what was going on.
One day, the children approached their mother and told her that their father was kissing the woman next door. This working mother confronted her husband and he said that their children were lying. He was so convincing that this working mother believed it. The children never got over what they witnessed and one of the children committed suicide as a teenager by overdosing on drugs. The suicide note stated that this child had been so harmed by witnessing his father's affair, and being called a liar, that he no longer wanted to live. Unfortunately, this teenager succeeded in committing suicide. In this case, sweeping it under the rug caused the suicide of a child.
So, if you are a parent and you believe you are protecting your children by keeping them in the dark, your intentions are good. However, children and teens know the truth and I fully believe it's better to acknowledge that they know the truth and to get them therapy. I do not want to witness another teen committing suicide, over the affair of the parent. I have witnessed it happen several times, and it is one of the most horrendous experiences in the world.
Find a therapist for your child and ask the therapist to partner with you on how to talk about the affair with your child. Allow your child to process the affair with the therapist. You don't need to be in the room with your child and the therapist during these sessions, but the bottom line is your child needs to process the affair. Children believe everything is their fault even when logic shows otherwise. This is why it's essential to hire an excellent therapist for your child. Hiding things and sweeping things under the rug can cause so much damage to your child. So, I beg of you to get professional help.
It's really terrible that betrayed spouses and children have to bear the burden of another person's selfish actions. As I have said before, the world is not fair. But your power comes from knowing that you have a choice. Your power comes from knowing that you can make your own decisions. Your power comes from knowing that you can do what is best for you and your children. Be your own advocate and be the advocate of your children. Do not give in to your wayward spouse especially if they try to threaten or intimidate you. Stand your ground, respect yourself, and know that your wayward spouse is having an affair because they are deeply broken inside.
Try Not to Take the Affair Personally
Why?
Many betrayed spouses feel as if their wayward spouse is running away from them. But I have found wayward spouses are running towards their affair partner because they are diving into their own dysfunction. Many people have affairs due to unresolved dysfunction within themselves.
It's not about you. It's not about how you fold the laundry. It's not about if you mow the lawn. It's not about if you are older. It's not about how you dress. It's not about the way you wear makeup or don't wear makeup. It's not about the money you make.
People who have affairs do so because there is something wrong with them. And because there is something wrong with them, they need somebody else to blame. For they cannot face their own demons, so they make the betrayed spouse the bad person in this situation. Do not buy into this narrative. You did not cause it. You did not create it.
Your wayward spouse would have ended up doing this even if they married somebody else. Infidelity starts from within a person. It starts from within due to their own brokenness. You cannot fix the brokenness of another person. You can love a broken person so unconditionally and so purely and they will still have an affair.
If you blame yourself, please stop blaming yourself. You did nothing wrong. In fact, you have been doing things right because you have remained loyal throughout this horrendous experience. You are the hero in this situation.
I wish you well. This is not your burden to carry. You are magnificent, glorious, and a real hero for holding your family together. Give yourself a pat on the back for being the rock in this terrible storm. Give yourself credit for being the glue when no one else is.
Above all, try not to clean up the messes that others created. It's not your job. If a person messes up, it's their job to do their own damage control. Do not protect their reputation. Do not make excuses for them. For these are enabling behaviors and it's not good for either of you.
You will get through this. It's always darkest before the dawn and you will get through this. I am living proof that people can get through this. And you too will get through this. For if you look deeply within yourself, you will likely find strength that you never knew you had. Be gentle with yourself for you are innocent.
The best thing you can do for yourself is find a therapist for your children, for yourself, and practice self-care. Do not blame yourself, for you did not choose this.