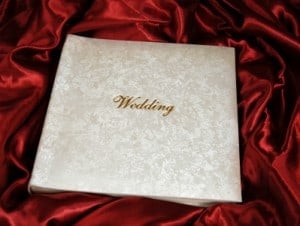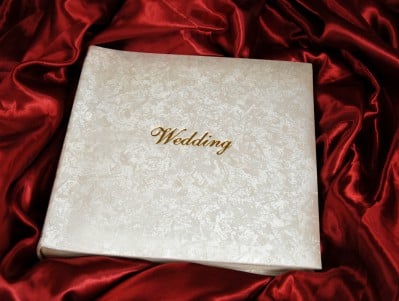 Last week we discussed how the rewriting of the history of a marriage deeply affected how I perceived our future to be.  In my mind, if Doug believed our history was really the way he communicated to me during his emotional affair – being unhappy in our marriage and suggesting I wasn't the greatest wife – then how could we have a solid future together?
My thought is there are some things that have changed in our relationship.  For instance, we do spend more time together and we communicate better, but I am still pretty much the same person he chose to marry 27 years ago.  My personality has not changed; the person I am is really not much different.  If he was unhappy and unfulfilled in our marriage during his emotional affair, what stops him from being unfulfilled in the future?
I guess what I needed from Doug during our discussion was for him to give me reassurances that there were times I was able to make him happy.  What did I do that made him see me as a good wife?  I need to have a foundation to build on; I need to trust my perceptions of the past.
Dave Carder, in one of my favorite books, "Torn Asunder," suggests that couples who are recovering from infidelity (after the discussions have been completed concerning the affair) begin to focus only on each other.  They should focus on their special history and to remember the good old days.  This helps to rebuild the trust and intimacy that was lost in the relationship.
Carder tells couples that they did not have to choose each other; they were attracted to each other initially for many reasons.  The couples need to explore that collection of reasons and identify the various components.  They need to talk about those initial experiences together – the dates they had, places they went, things they enjoyed. It was during that initial dating stage that they began to trust each other in the first place.
As the couples begin to rehearse and redo similar trust building experiences ( the activities that you used to do), the couples will find that the feelings of trust will start to return.  The couple will find that there is an overwhelming amount of history that only they can share.
Some Ideas for Remembering the History of a Marriage
Carder suggests many things to help couples get in touch with those important memories:
old pictures, videos, scrapbooks
time lines (charts where you list things chronologically)
date lists (write out all the things you did that you both recall)
revisiting old places
In the companion workbook for "Torn Asunder," he suggests that couples should make a list of eight great moments in their shared history.  This list will become their "restoration project."  The couple will need to "redo" each of these experiences over a period of eighteen months.    By "redoing"  he means go back to the same exact place, the same season of the year, and experience the original great moment.  No shortcuts allowed.
I believe by completing this and other similar projects couples will begin to believe in their marriage again and trust what they had was special.
Carder writes:
"One of the traumas of recovering from an affair is that the spouse often thinks about the new history the infidel and the partner have built together.  Even though that is true, the memories of the illicit history will dissipate over the course of time, especially as you begin to reinvest in your relationship. That is why the reconciling couple needs to rehearse and remember what drew them together."
I believe that unconsciously Doug and I have been doing this for the last three years.  However, we have not used these experiences as a time to discuss how we felt about each other, what we enjoyed about each other's company or what brought us together in the first place.  We just did them.
We also spent too much time discussing all the negative aspects of our past marriage and all the positive rewards Doug received from his emotional affair.  Unfortunately, in my mind, I believe the negativity outweighed all the good things in our marriage.
In the past when I would ask Doug to give me examples of a time when I made him happy or when he thought I was a good wife, he would have to think about it.  Obviously that upset me very much because it shouldn't be something he had to "think" about.  On the other hand, I would be able to come up with a hundred examples of happy times we shared or things that I did to show that I love and care for him.
I began to wonder why this task was so difficult for him.  What step have we missed in our affair recovery and what did we need to do to bring back all the positives of our marital history?  I believe Carder's suggestions would be a great start.