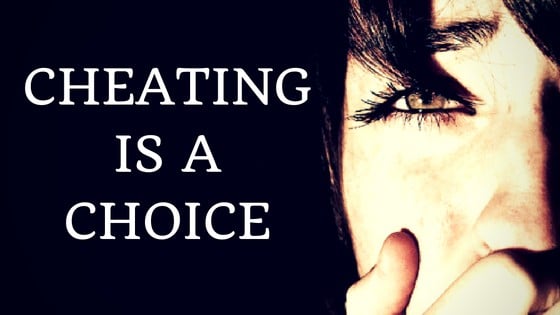 By Sarah P.
Living with integrity means: Not settling for less than what you know you deserve in your relationships. Asking for what you want and need from others. Speaking your truth, even though it might create conflict or tension. Behaving in ways that are in harmony with your personal values. Making choices based on what you believe, and not what others believe." 
― Barbara De Angelis
First and foremost, this week's post is part rant. The information in it is still valid, but if you are either sarcasm or irony adverse, then you probably will not like this one. You see, some days, I am more angered than usual by all of selfishly based infidelity in the world. So, here is my word of warning. If you get easily discouraged or offended by the worst elements in society, please skip this blog post.
For the men out there, the first part of this blog post discusses the viewpoint of two men who defend (or used to defend) infidelity as part of biology. As a result, I deconstruct some of their arguments quite aggressively. However, I am not referring to all men when I am deconstructing their arguments. So please realize I am not condemning men in general.
Let's dive in…
About six months ago, the Huffington Post published an article by sociologist Eric Anderson. He boldly asserted that cheating is in a man's biology and that the male endocrine system designed men to cheat. Therefore, he proclaims that male infidelity is a normal function of male biology and draws conclusions about the modern marriage. He said that alternative arrangements such as open marriages or swinging will benefit families by keeping them together.
I think this one of the most humorous pro-infidelity theories that I have come across in a long time. Here is one of the ideas in the article, in that author's words:
"Men are endocrinologically designed to cheat," he says. "Monogamy is not the normal expectation across the world — monogamy never has been a normal expectation across the world. It is a new invention." (1)
Ladies of the world, please don't stand between your husband's endocrine system and what it tells his nether regions to do. His endocrine system is innocent, even if the man himself is caught with his pants down.
Yawn. I have heard variations of this argument one too may times, so I wanted to look at it in detail.
What is the Endocrine System?
Let's start by looking at the actual function of the endocrine system. The endocrine system is the collection of glands that produce hormones. These hormones regulate metabolism, growth and development, tissue function, sexual function, reproduction, sleep, and mood. Where does it all start?
When a baby is in the womb, the fetus's form always begins as a female body and brain. In other words, a woman is the pro-type human and not the other way around, as the Bible has said. At one point, every human started out as female. Early on in development, testosterone acts on a (XY) fetus to create a male baby with a male brain and male parts. After gender is assigned, appropriate hormonal levels cause children, whether male or female, to develop. No doubt the endocrine system is a very powerful thing and a control center of sorts.
So, if we are to name the endocrine system as a culprit, we will likely target testosterone as the offending hormone. We know that testosterone causes sexual desire and aggression. (Even women produce testosterone and women can also experience lowered or increased testosterone.) Testosterone controls sexual drive and so it would have to follow that testosterone causes men to cheat.
Let's think about that for a moment. Even though testosterone causes sexual desire, sexual desire does not have the final say. We are forgetting the most important control center of all: the brain.
Therefore, we come to a crossroad.
If the endocrine system has designed a man to cheat, we still cannot take the brain out of the equation. The endocrine system does not control behavior or the body—the brain does.
When presented with sexual desire, each person must make a choice to act. There is always a concrete decision involved—to act or not to act. So, even if the endocrine designed men to cheat, there is still a higher function to over-ride it. The endocrine system couldn't act at all without a brain to help keep the body running and 'acting.'

What's Evolution Got to Do With It?
Let's look at another idea, assuming the endocrine system designed someone to cheat and consider why it evolved to do so. Why would it occur since the so-called purpose of evolution is to provide new traits that help man adapt better to his environment?
Some evolutionary biologists like to claim that men were designed to 'spread seed' indiscriminately. (Their phrase, not mine.) This may have helped the early cave men build up the human population. Fair enough. But, archeological finds of early man showed that he experienced many periods of famine. 'Seeding' women when starvation was present would not have been a good evolutionary move. In fact, many mammals in the wild have lower reproduction rates during times of famine. Human females cannot conceive when their body fat drops below a certain point. (It's nature's built in mechanism to ensure that times of famine do not become even more taxing on the existing population.)
Let's look at another factor that seems to conflict with the notion of men being mere inseminators.
In the past, many women died in childbirth. How would that be of advantage to a species when there is no one around to nurse or care for the children? That makes no sense to me.
On the other hand, time and again we have found the most successful social construct has been one man + one woman and several children between them. This configuration has allowed the species to develop great civilizations. (Then, there is every major religion on the planet. Even the ancient men who wrote the Torah and the Bible knew that society was most productive and stable when there were monogamous pairings and families.)
Let's also talk about how indiscriminate insemination impacts men as a whole. If every man on the planet is having relationships with many different women, then no man will know his off-spring. (These days we have genetic tests, but for hundreds of thousands of years, we did not.)
In monogamy, men knew that their children were theirs. This also ensured that women had someone invested in their children. This is speaking purely from the standpoint of evolution.
There is a good argument that people evolved specifically to pair bond precisely because it is best for our species. But, those arguments are for another time.
What About the Psychological Arguments?
Then, there are the psychological arguments against indiscriminate seeding. Most people naturally pair bond even though we are no longer in a society that requires it.
I watched an Australian series a couple of years ago that followed several couples, over a period of time, who were in open marriages.
It was painful to watch one of the wives bring home a male lover, introduce him to her husband, and then take her lover to the marital bed for the night, while her husband sat alone in the living room. Also, the women actually fared better in getting partners outside of the marriage than the men did.
So on and on it went and everyone lived happily ever after in their open marriages.
Just kidding.
What really happened was that all of the couples in open marriages broke up. Each person found other partners with whom they could have a monogamous pair bond. That's right, all of those folks who thought they could do the open marriage thing went back to monogamy with their proverbial tails between their legs. Their pride and surety caused them to be ashamed when they realized the heartache involved in such open arrangements.
But, I am not surprised. If one reads history from the past several centuries, there was always someone who argued that open marriages were the superior choice.  In the 1600's there were the libertines in Europe and they were associated with sexual debauchery and open relationships. But, what was I thinking– we can go all the way back to ancient Mesopotamia. Pagan religion practiced all kinds of violence and debauchery as part of their religious rights. Various pagan religions mentioned in the Bible also rose and fell due to their extreme promiscuity. There is nothing new under the sun.
These arguments for open relationships are as old as humanity itself. But, if we truly were a non-monogamous species, why has organized and civil society always gone back to monogamy? It is because if one wants an organized, civil, and advancing society, monogamy must always be present because it creates stability.
So, even if men are designed to be mindless and indiscriminate spreaders, men in the end are not animals. Humans have the ability to reason, plan for the future, and understand cause and affect.
In the end, we have not evolved to have stable societies and polyamory at the same time. Enough with the cheating. Everyone on God's green earth will face temptation many times in their lives. People can be tempted to steal things, tempted to overeat, tempted to spouse poach etc. But, all of these actions have built in consequences. If someone stole a car and then showed up in court and plead that this was a natural consequence of his biology, people would just laugh and throw him in jail anyway.

The Most Recent Origins of Conquest and Polyamory
Whenever I think of people making excuses for infidelity, I think of the mindset that usually sets the stage for later infidelity in marriage: PUA culture. PUA stands for pick-up artist. There are thousands of blogs that teach men to use whatever immoral tactic it takes to lure women into bed. PUA blogs teach the art of seduction to men and their end goal is to bed as many women as possible—and the more women, the better the pick-up artist. In the minds of these people who purport this lifestyle, bedding multiple women is what defines the essence of masculinity.
But, back to my point. The "Bible" of PUA blogs is comprised of unproved notions of evolutionary psychology and biology. The foundational thinking of PUA culture is that: 1) Men are made to be extremely promiscuous, 2) Men are made to spread their seed with as many women as possible, and 3) Men are made to spread their seed with women between the ages of 18-22, even when said men are over 70-years-old. 4) Women over 30 have "hit the wall," as they say.
The recent founder of PUA culture is a man named Neil Strauss. Once upon a time, Strauss was a self-described 'nerdy journalist' who had trouble finding a date. He studied various manipulation tactics and used them to eventually bed supermodels. Some of his manipulation tactics, such as intentionally putting women down to lower their self-esteem, could certainly be considered emotionally abusive.  In fact, Neil instructed men to be the most emotionally abusive to beautiful women by putting them down more harshly than other women.
Finally, once a woman's affection had been won, Neil taught men how to 'punish' women. Punishing women was intended to get rid of behavior a man did not like (in his woman) and instill behaviors that a man wanted to see. This reminds me of some of the abusive tactics humans have used against animals for behavioral modification.
In PUA culture, there was no talking it out with women. There was only punishing the woman by whatever method necessary to modify behavior. Neil Strauss wrote his book about this method and it almost overnight sky-rocketed him into stardom. His book was a New York Times best-seller and Neil soon became the man to whom many single men looked up to.  In general, men who used his tactics wanted to be in control of women, call the shots, and have as many sexual partners as possible. Neil spoke at conferences, wrote another book, obtained fame, and had (alleged) trysts with many different models.
But, a problem started in 2010 when Neil fell in love with a beautiful, Hispanic model named Ingrid. No matter how in love he was, he was not used to monogamy and found himself to be incapable of monogamy. No matter how hard Neil tried, he kept cheating on Ingrid with other women, including Ingrid's best friend. (With friends like that, who needs enemies?) Still, he did not want to lose Ingrid, despite his terrible behavior. Ingrid said she would continue seeing him only if he were treated for sex addiction. Once in treatment and in the hands of skilled therapists, the picture became clear:
"By opening up Neil's psyche to trained therapists for the first time, Strauss learned he had quite an assortment of mental and emotional conditions. In short order, he was diagnosed with anxiety syndrome, depressive disorder, two forms of sexual disorder and attention deficit hyperactivity disorder. Out of rehab, still in some degree of turmoil, Strauss got back together with Ingrid, but managed just a fortnight together before splitting again. She started seeing other people. Strauss, meanwhile, went to visit a brain doctor who told him that [Neil had] spent so long trying to figure out how to seduce women for The Game, he might have corrupted himself permanently. There were chaotic flings with a Vegas showgirl, with a Silicon Valley entrepreneur and with a woman called Sage with whom he had an open relationship before she left him for two Mexicans. Strauss traveled to Europe to attend sex parties, and later moved to live in a free love commune in California" (1).
He and Ingrid broke up again, for good. Neil still continued therapy to understand his mind and motivations. At one point, Neil had an epiphany that he was a terribly broken person and the techniques he wrote about were unethical. Then, by happenstance, he met Ingrid again at a wedding they both attended. He slowly earned back her trust and they were married three years ago.
But, back to Neil's sexual addiction; I wanted to present it in his words. In the end, Neil understood that he was the broken one and the things he recommended came out of brokenness. Here is an addended version of his experience in treatment from his book The Truth:
"What are you here for?" the nurse asks me.
"Cheating."
She says nothing. I think about that word. It sounds lame. I'm in a hospital because I couldn't say no. So I add the other reason I'm there: "And, I guess, to learn how to have a healthy relationship."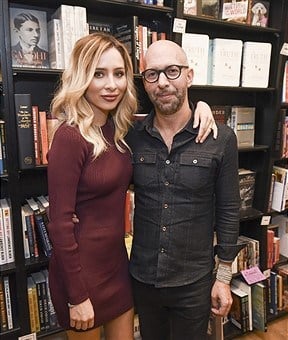 I think of Ingrid, whose heart I broke, whose friends threatened to kill me. The nurse looks up. It is the first time she's made eye contact. She smiles sympathetically and continues looking through my intake folder. I ask if she thinks I'm really an addict. "I'm not an addiction specialist," she says. "But if you're cheating on your relationship, if you're visiting porn sites, or if you're masturbating, that's sex addiction."
She then picks up a large poster board from the floor and holds it on top of the desk, facing me. There are eight huge words on it: Joy, Pain, Love, Anger, Passion, Fear, Guilt, Shame.
"This is called a check-in," she says. "You'll be required to check in four times a day and report which emotions you're feeling. Which ones are you experiencing right now?"
I scan the display for crawling dread, for utter worthlessness, for total confusion, for intense regret, for rule-hating frustration. "Anger." She types it into my file. I am now officially institutionalised. 
I feel another emotion coming on. "What's the difference between guilt and shame?" I ask. 
"Guilt is just about your behaviour. Shame is about who you are." 
She leads me back to the reception desk, where I see a woman with her arm in a blue fiberglass cast being led out of a nursing station: another new arrival. She has pasty skin, blue-black hair, lots of piercings and the look of a vampire. I'm instantly attracted.
From the other direction, a woman with long blond hair pouring out of a pink baseball cap saunters to the reception desk. I think what I always think, what every man always thinks: what was puberty for if not to think these thoughts? 
"What are you here for?" I ask the blonde. Her tag is blue. "Love addiction," she replies.
Perfect. I ask if she wants to get dinner." (1)
I like Neil's story because it provides a rare glimpse into the mind of a sex-addict. I believe that whenever a new theory comes out about non-monogamy, all of the sex-addicts of the world join the cause. They know that deep down they are looking for something to validate their addiction, instead of recognizing it and going through therapy.
What is the root of infidelity?
I believe that the root of infidelity has to do with incompleteness. That is, someone who solely gets their needs met externally is not a complete person. He or she is not a whole person. Infidelity is usually born out of someone needing to fill a void within himself or herself by external experiences or validation.
An incomplete person looks to many avenues for validation—avenues such as sex, work, food, athleticism, material items, or obsession with beauty or popularity. Then, there is the shadowy side of this: addiction to alcohol, sex, food, drugs, gambling, or pornography.
Incompleteness creates insecurity, boredom, anxiety or loneliness and so a drug of choice is used to dull this effect.
Some people are so empty that they require a constant stream of validation from the opposite sex. In its mildest form, it could be a woman or man dresses in a way to get a constant stream of sexual attention from the opposite sex. In its worst form, a man or a woman has many affairs. An affair provides a constant stream of validation as well as a drug-like high. For the person who is incomplete, it is one of the most powerful ways of dulling and quieting the feeling of being unfulfilled, bored, anxious, or depressed.
Nevertheless, I would also like to mention some specific things that I believe apply to men in our culture. The things that I am going to mention are generalizations since not everyone has the same experience. On the whole, I think it is possible for men to become driven by the idea of sex "with no strings attached."
In our society, boys and men are socialized to have three socially approved/appropriate outlets for emotions: competitive feelings such as in sports or work; anger when things are not going well, and sexuality. Since sexual desire is such a strong drive in some men, it is no wonder that when a man is feeling troubled, he naturally falls back on sex. Some men are so disconnected from their emotions that they don't even know they are using sex to self-medicate. On the other hand, for men at least, sex is an approved outlet for emotions in our society.
I believe that our culture transmits messages that there is no room for the man who cries, the man who is needy, the man who is deeply afraid, or the man who is fragile. When a man faces depression or anxiety, he can become angry and a lot of men do. But, I believe this is a conditioned response since our cultural indicates depression is a sign of weakness. Otherwise, sex can be away to self-medicate depression. Sex with a new person is the perfect drug for some.
Women have the benefit of being able to share their emotions and talk it out with girlfriends, all day long if they wish. But, there are many women that feel incomplete and insecure. They also look to external validation because they cannot find it within. I believe that when a woman has an affair it is because she is not fulfilled. Now, it is not her husband's job to make her a complete person; she needs to find it within herself. Her husband can only enhance what is already there.
But what about women?
A woman doesn't have an affair because someone is truly 'better' than her husband. Her affair is often driven by internal personality deficits, a belief that she settled, or boredom. Sure, she might have a laundry list of all of the things her husband does or does not do. Still, if a man is a reasonable person these excuses are empty.
Some women who cheat are chasing a type of unconditional love that they did not receive from a parent. They go from partner to partner thinking that their current partner will fill the emotional void. But, he is only a distraction until that empty feeling overtakes her. Off she goes to find the next man, believing if she looks hard enough, someone will complete her. (We can only give unconditional love to ourselves or get it from a relationship with God.)
A 'complete' or self-actualized person is able to meet his or her own needs within himself or herself. Sure, such a person desires companionship, but when he or she finds it, she is satisfied with it rather than looking to a new person to keep her constantly distracted. This type of person also knows how to express what he or she wants. A self-actualized person also knows how to compromise on things.

Life Still Has a Sense of (Sick) Humor
My husband and I are surrounded by people who are coming out of their first marriages. Almost all of the marriages around us have ended due to infidelity and/or blatant spouse poaching. Sometimes I get the feeling that a good portion of society has mixed up consumerism with marriage. Instead of going to the store and buying a new pair of boots each week only to dump them at Goodwill, people go to the store, buy their favorite pair of boots, and loyally keep them for all time. On the other hand, these same people sometimes show up at work or social events and perceive items for the taking. The only problem is that these so-called items are actual people. When they take these items and dump the old item (person), then entire families and generations to come are affected.
The fall-out from such events is nothing short of emotional nuclear waste.
Families are broken apart, long-term friends take sides, and sometimes the cheater marries the other person. When this happens, the cheater and the other person have often lost long-term friends and work connections, family members, and even the good grace of neighbors. Without the old camaraderie, they find themselves lonely and seek out other couples with whom to socialize.
Often, they approach either my husband or myself and suggest we get together as couples. Or, at least they used to approach of both us, but I am certain, as of late, that I have developed a less-tolerant vibe around these folks. These days they approach my husband  and suggest a couple's dinner. Anytime I hear another dinner invitation from affair partners, I cannot help but realize the collective universe has a tremendously ironic sense of humor. Why are these people being sent to us? I am the least tolerant person out there in terms of affairs.
I sat through one of these dinners once, long before writing about infidelity. During that one dinner, I could not help but notice the whole evening was tense. I did not know at the time that the relationship of the other couple was due to infidelity until a week after we all had dinner. But, I remember at the time thinking the two were very stiff and unsure in their interactions with us.
The 'girlfriend' of the man kept joking about how her Southern Baptist mother did not like her 'living in sin' and giving knowing glances to her partner that seemed to say, "where is the ring, huh?" They talked very little about family, children, or how they met. The evening got more awkward when the woman would, without warning or context, jump on her partner's lap and giggle. I guess this is what makes a good partnership—random moments punctuated with a fit of giggling followed by a wife jumping on her husband's lap. The marriage books have been wrong all along…
So, a week after the dinner, my husband and I were still talking about the awkwardness and erratic behavior of the couple, especially the man's girlfriend. Later that week, my husband found out through the grapevine what it was about. The couple, who were a doctor and a nurse, met at work and carried on quite an affair. The nurse gave the doctor the ultimatum and the doctor started physically beating his own wife senseless because of his misplaced anger. There was even a police report on the guy. But, he was wealthy enough and his attorney smoothed it over.
He divorced his wife, in a very bitter battle, and moved in with said nurse. Yes, the nurse was so stupid that after it all, she still wanted to live with a man who battered his wife when things were not going his way. It really says a lot about the women who seek to break up marriages and don't back down. They always think they are different. I am just waiting for the day when the nurse turns up with a black eye that her make-up cannot cover. That was the one and only time (to my knowledge) that I have had dinner with a couple who got together as a result of spouse poaching.
Call me judgmental, but I just cannot bear sitting through dinner with these affair partners that are looking for new best friends. Part of this is because of what I went through with my ex, but the other part of it is that I have a hard time having relationships with people whom I neither respect nor trust. Time is precious and I cannot abide wasting my free time on these folks.
Plus, I will admit these couples are a major trigger for me. If couples like these get together, they are so walled off in denial and bliss that they do not care about the lives they wrecked around them. Frankly, their denial and bliss disgusts me.
To tell you the truth, a big part of me does not want these people to find happiness together. Luckily, statistics show that most of them do not ultimately find happiness together, but I still don't like to be around them because of what it does to me. Any time I am exposed to such people in real life, my thoughts start taking a dark turn. I start thinking thoughts like "life is not fair" or "why does it seem the bad guys come out on top?" or "Where is karma when you need it?"
So, that is my self-talk when I meet couples who got together as a result of an affair. I do not like the way their affair makes me feel and so I avoid these couples.
I was triggered again last night because my husband started talking about the newest doctor/nurse combination that met at work while both parties were married and had small children. They apparently had devastating divorces, to the other spouses, per the grapevine.
I have met the two on occasions. The nurse part of the couple is wearing a neon sign on her forehead that says "golddigger." My woman's intuition can see this sign as clear as day. The doctor part of the couple is wearing a neon sign that says "fool." Yet, they both have been bending my husband's ear, as if they have terribly guilty consciences and must justify themselves to strangers.
I will give the doctor part of the couple credit for never trashing his ex-wife. He only speaks kindly of his ex. But, the nurse part of the couple spends any free moment telling anyone who will listen what a monster her husband was. Of course, she says he was a monster, but has never named any specific or concrete behavior. (I think her ex didn't make a doctor's salary – and what a monstrous mistake for a man to make. Shame on him!) Yes folks, these two people are funded by your hard-earned tax dollars. Apparently, interest in sick patients comes second to poaching someone else's spouse. So yes, these stories are huge triggers for me on many levels.
But, as always, the thing that gets under my skin the most is when affair partners rewrite the entire factual history of events. They spin stories and tell others how they were justified in doing what they did. They frame themselves as the victims of a world or family that does not understand.
No matter what their marriages were like, there were always choices. I always say that if a marriage is so bad, someone needs to get divorced before looking for a replacement. If they don't, then they made the decision to cheat.
I say no more excuses. I don't want to hear from wayward spouses about soulmates, or perfect partners, or justifications, or true love, or feeling lonely in their marriages. I don't want to hear about how infidelity is biologically driven. Even if it is biologically driven, this is a moot point. A wayward spouse had entered willingly into a binding set of obligations with their betrayed spouse. The wayward spouse decided not to keep up his or her side of the bargain.
So, I don't want to hear excuses. I just want people to sort their own stuff out and stop hurting innocents. A betrayed spouse never deserved it and a wayward spouse made a choice. It really is as simple as that.
Sources 
(1)  Capretto, Lisa. Are Men Designed To Cheat?  From http://www.huffingtonpost.com/entry/are-men-designed-to-cheat_us_56cde382e4b0928f5a6dfa05
(2)  LaMont, Tom. Neil Strauss: My Thinking Was: If This Woman Is Going to be Naked with Me, Must Be Okay. It Doesn't Last.  From https://www.theguardian.com/lifeandstyle/2015/oct/10/neil-strauss-the-game-book-truth