There's a devastating situation that we run into quite frequently when talking with other couples. In fact, some consider it even more devastating than the initial affair discovery…It's called False Reconciliation.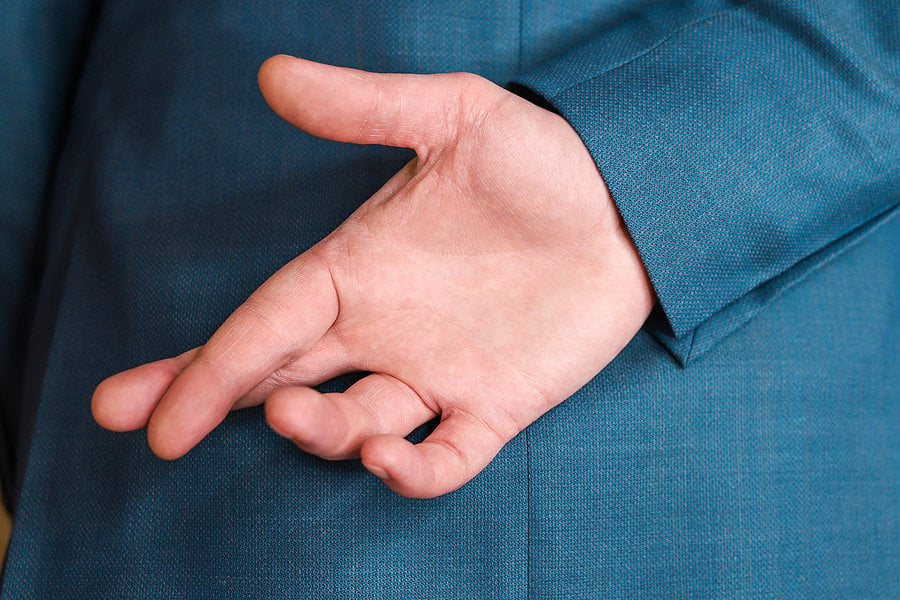 By Linda & Doug
OK, here's the scenario (based on a true case story, btw)…You've discovered the affair and your spouse almost immediately breaks down and begs for forgiveness and promises that he/she will never do it again. They're remorseful, open, honest, transparent, doting and really working hard on the relationship.
Their actions are really supporting their words and you're really feeling positive about the future and you've certainly reattached emotionally and physically with your spouse.
Then, for some reason, there seems to be a little backsliding. Your spouse is starting to act similarly to the way they did while they were in the affair. Kind of short tempered. Doesn't want to talk about stuff. Thinks that maybe you'd be better off without them.
Your gut is telling you that something is up. You approach your spouse about your fears and you are greeted with anger, gaslighting and the proverbial "You're never going to get over this, are you?"
Then it hits. It can hit a couple of different ways – either by accident or by confession – but when it hits, the devastation is immeasurable. The affair has either restarted, never ended, or believe it or not…another affair started with someone totally different this time.
This friends, is the anatomy of a false reconciliation. (Some may call it a false recovery.)
We can't tell you how many times we've heard the story above (or one similar) from folks who we're mentoring. Most of the time when we're talking with them it hasn't gotten to the point where the second D-day has hit yet. However, based on the story that's being told, it is painfully obvious to us what is going on.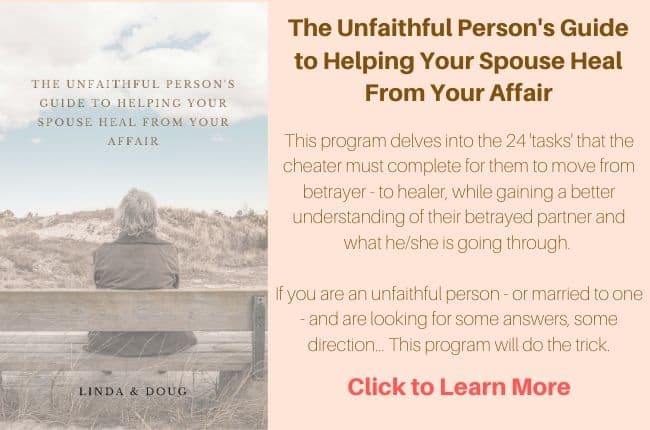 What is a false reconciliation?
Basically, a false reconciliation is when the wayward spouse (WS) purports to be committed to the betrayed spouse (BS), the marriage and to reconciliation, but has either taken the affair underground, reestablished contact with the affair partner in some way, started another affair or is otherwise still deceiving the BS.  It could also involve the WS deceiving the BS about their feelings toward the BS or the affair partner and/or about the reason the WS wishes to remain in the marriage.
Though we know of no statistics to support our assumption, we're sure that many a promising affair recovery, has turned false.
We did read somewhere though that false reconciliation is usually caused by the WS inability to withstand the symptoms of affair withdrawal. As mentioned, often the false reconciliation is more damaging to the BS, than the original affair.
Signs of false reconciliation or recovery include:
Difficult to contact
Avoidance of sexual intimacy
Lack of care and concern for the BS
Crying
Seemingly unwarranted anger
Continuing "affair fog" babble.
Continuing desire for 'privacy'
Has not apologized, indicating a lack of remorse
Still secretive
Uses your hurt to justify not fully engaging in the marriage
Attempts to set terms and conditions
Continues to state the BS was the reason for the affair
Blame shifts
Slight changes in stories
Continued dishonesty
Coldness
Actin distant
Extreme boredom
Changing work schedule
Difficult to reach on phone
Disappearing frequently
Still insisting on needing space
Holds onto affair mementos
Discusses contacting the OP for 'closure'
Finding contraceptives
Lack of commitment
A sense of insincerity
WS acts like they are doing the BS a favor
Lying when confronted with evidence of ongoing contact
While not all of these in and of themselves are absolute indicators of a false reconciliation, several of them going on at once should result in a huge red flag.  And you've probably noticed that the list is quite similar to what you could expect as signs of an affair pre D-day.
Sadly, a false reconciliation often brings back the entire wayward spouse mentality. Talk about devastating.
Universal Behaviors of Wayward Spouses that Sabotage a Marriage After an Affair
So what do you do?
The answer isn't cut and dry, but there are options.
As the BS, you can…
Do nothing.
Start from scratch and repeat an attempt at the whole affair recovery process again.
Confront. Give ultimatums. Hope they work.
Kick your spouse out and file for divorce.
Get into therapy – either individual or couples – and try to work things out or prepare for a amicable ending of the marriage.
Get extreme and expose the affair in the hopes of forcing it to end and then take the lead in the affair recovery by establishing guidelines and non-negotiable conditions.
Take your time.  Assess the situation and any progress and then evaluate your options.  If reconciliation is your goal, hopefully your WS will get his/her head out of their ass, end the affair and transform themselves into a healer.
A false reconciliation can be devastating and can be the straw that breaks the camel's back.  This second (or more) time around for the BS may bring about extreme emotional reactions.
You may want to wait until those emotions settle down a bit before you make any life changing decisions.  That said, since the deception and betrayal has happened again (or never ended) it may be extremely difficult to maintain any level of patience.
If you've had any experiences with a false reconciliation, please share your story and how you handled it in the comment section below. And we know this probably isn't a complete list, so if there are other options you'd like to add, please do so in the comment section. Thanks!
You may also want to watch this video from the folks at Marriage Helpers. 
*Originally posted on 9/5/2014 and updated on 7/26/2022