Stop trying compete with the affair fantasy!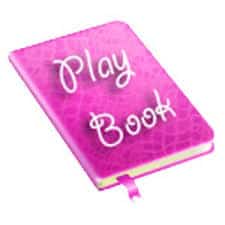 By Linda
As a betrayed spouse I am going to tell you right now our spouses will never again have a fantasy about us the way they did with the OP during their marital affair.  So stop trying to recreate and compete with the affair and the affair fantasy.  It won't happen.
We are living in the real world in a real marriage and you can only pretend to be the cheater's fantasy for so long. 
You cannot be the perfect partner.  Believe me. After Doug's emotional affair I attempted to be all the things he thought was appealing with Tanya, as well as everything he thought was appealing with me – at the same time. It was exhausting and a charade.
I couldn't keep it up for long because when stress and real life issues hit our lives, the real me came out.  Doug is fully aware that I am not perfect. 
Since Tanya had the "play book," and seemed to run each "play" to perfection, I felt I needed to compete in order to save our marriage.  I needed to get the "play book" for myself.
What I have since learned though, is that possessing the "play book" is not about competing with the other person at all.  It's all about communicating, listening and not making assumptions.
Living day to day in a marriage is difficult.  You hurt each other by your words and actions.  Sometimes you feel that you are not treated fairly and don't know how to communicate these feelings to your spouse. We tend to want to avoid confrontation.
Here is an example from our marriage prior to his emotional affair.  I'm sure everyone could come up with something similar in their marriage as well…
Every night around nine o'clock I would fall asleep on the couch.  My only excuse was exhaustion.  I am a high energy person and I go full speed from six o'clock in the morning until I pass out at night.  Back then I rarely stopped for a break until everything on my list was completed.
This habit almost destroyed my marriage because while I never really thought much about it, Doug was taking my falling asleep personally.  In his mind my habit of falling asleep conveyed to him that he wasn't as important as everything on my to-do list. 
He felt that I didn't care enough to spend the few moments we had alone together with him. He believed I would rather sleep than talk, cuddle or be intimate with him. He began to believe that I didn't love or care for him.
Obviously this was something that wore on him, but he chose not to communicate it to me in the way that I would have understood. I know he avoided telling me his true feelings because he would have appeared needy or selfish.  So instead he used sarcasm, or anger to relay his discontent.  This made me very defensive.
When he complained about my sleeping, I would fire back at him that I had too much to do and that I was exhausted, hoping for him to offer some kind of assistance.  Instead he would fire back that some of the things I did were unnecessary or maybe I should get the kids to pitch in more, as he worked hard himself.
All I wanted to hear from him though was some acknowledgment that I did work very hard and that he appreciated everything I did. Even a plan from him on how we could solve this problem so that we could spend more time together would have been helpful.
It is difficult to comprehend how something so little as falling asleep could result in such resentment, anger and feelings of being unloved.  It became a negative cycle for us.  I wanted nothing more than to spend more time with Doug, but this issue almost became a war for us as if we were fighting to keep the power in the relationship. Obviously we both lost.
Well this is where the "playbook" has its part. Tanya knew everything about my falling asleep and apparently would often comment that it wasn't fair or she would never do that, which created the fantasy that she was a caring and loving person.
Doug wasn't afraid or defensive about telling her his problems, and she wasn't really any more understanding or a better listener, but the situation didn't affect her since she wasn't the one falling asleep.  What it did do though, was present her with an opportunity to make herself appear better.
As a spouse you have to put yourself in the position to really listen to what the cheating spouse is telling you with respect to their needs and how they were being met by the OP.  Try not to take it personally.  Provide a safe communication environment so they are free to tell you what is bothering them.  Really clue into the meaning of their words. Peel the onion, so to speak.
Try to remember that it isn't always about you and that what they are telling you is something that is hurting them.  For instance, it wasn't my falling asleep that bothered Doug, it was the fact that he believed I didn't want to spend time with him.
If I would have known his true feelings, I would have been able to validate the way he was feeling at the time, because I also missed spending time with him, and I wouldn't have been so defensive about my falling asleep so early every night.
Sometimes in a marriage we get into a habit of wanting to be right, or to win.  We had to learn that it isn't about winning.  It is about making the relationship better, and figuring out what we both can do to accomplish that.
Possessing the "playbook" is really clueing in on what is happening in your marriage, and taking the time to really step back and analyze what is happening in your lives. 
When you find issues and situations that are causing marital strife, you need to effectively communicate in a way that helps you discover the real reasons why it is occurring. It all revolves around giving your marriage the opportunity and time to communicate with each other.