There are certain stages of healing after an affair that one has to go through.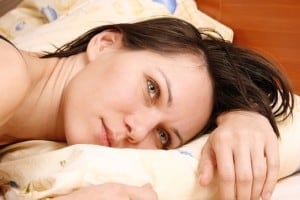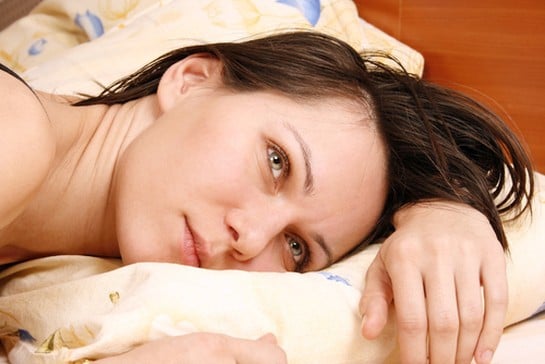 By Linda
I received an email from a reader, Jill, who I have corresponded with previously and who recommended a great post from another site about healing after an affair.  Her email details some of the issues that most of us betrayed spouses face during our affair recovery – both good and bad.
I must warn you that this is a long post, but packed with good stuff.  Thanks Jill!
First a little background from the reader.  Here are some excerpts from her email to me:
"…I found something in my research the other day that I thought you might want to bring to the attention of your readers.  I am a survivor of my husband's infidelity.  We have been working extremely hard to make up for all of the mistakes we both made over our (almost) 48 years now.

The affair took place almost exactly 2 years ago and I thought I would be over it by now, but am discovering that it's not as easy as just willing myself to do just that.  There is healing that I still have to experience, and also healing my husband has to experience.  Not only my psyche was hurt by all of this, but his was also.

I will try not to make this a book, so I'll get to the point.  I had been doing pretty well, at least we both thought that was the case, then recently, I started to regress.  I was getting lost in a maze of feelings and mistrust…things I thought I had conquered were now, again, rearing their ugly heads. I was so confused wondering, why now?  I was becoming so much more angry.  I just didn't understand.

My husband tried to tell me that it was the natural progression of things, that we were calming down both sexually and emotionally.  Well, I didn't want our sex life to calm down.  I didn't want to get used to him and him used to me.  I didn't want the sex to slow down.  I became very frightened and angry.  I wanted the excitement, love and lust that we felt when he came home to me when we reconciled, to last forever.  We were like a couple of teenagers, and my libido has hardly lessened at all since that time.

I had been afraid that what he had told me might happen and hoped that it wouldn't.  I loved wanting him every moment of the day and night.  I wore him out.  I began to wonder if maybe I was using sex as a crutch because it made me feel safe when were making love.  I knew that it was me and only me that he wanted and loved at those special times and I felt completely safe.

Then I found a website written by a someone named Maria Eva. I have read much of her writing, and one thing that really hit home with me was about the stages of affair recovery.  
First Stage:  Initial shock after finding out about cheating.
Second Stage:  Attempt to stabilize your life after cheating or an affair.  
Third Stage:  Second wave of anger after cheating. 
Fourth Stage:  Final adjustment after cheating or an affair.


I have identified that I am currently in Stage 3 and I have to admit that lately things have gotten a little more difficult, troubling and confusing but just learning that this is what is probably happening to me has helped.

I am now working on some of the suggestions and having some success already.  I have a long way to go.  Gosh, after 2 years and I still have to admit that I have a long way to go!  That is scary, but I am determined and so is my husband to save our marriage.  We are very much in love, much more so than before the affair and in a much more intelligent and mature manner.

However, I would like to add that as in so many other comments I have read, our sex life has also matured…or maybe I should say become younger and more exciting…all I know is that it is better than ever…better than I had ever hoped for and we both believe that it will never become dull or unexciting ever again, as long as we live.

We talk about our sexual needs as we never did before and we give ourselves to each other like we never did before, so completely both emotionally and physically.  All I can attribute this to is that we have learned to trust each other…to make ourselves vulnerable to each other.  This is a very frightening thing to do, especially since there was infidelity in our marriage.  We both believe that we have made the choice to trust.  That's what it's all about – making choices…and we are going forward and building on our trust every day we are together.

I know you're not a licensed psychologist, but honestly, I feel like you are a friend, and I had never seen "the four stages of recovery" addressed in any of my research before and it truly helped me to read about it.  Maybe it is something you can use on your blog, and maybe you will decide not to, but I wanted to share it with you and let you decide.  Thank you and Doug for being so brave.  You are both far braver than I could be to share your problems with everyone hoping to help them.  I am so proud of you both.  Thank you so much for being there for me and my husband and so many others who need your counsel."
The website that this reader refers to is Cheating and Narcissism Support.  The site has some great information, and as you can tell, deals a lot with narcissism along with the mental aspect of affair recovery and healing after an affair.
I'm not sure where she gets all of her information, but it seems as though she has done some research and she states that she has a background in neuroscience and behavioral sciences. Please read on!
Here is the post:
The Healing Process After Cheating
There are certain phases you must go through after cheating or an affair has occurred. These phases vary depending on whether both you and your spouse have agreed to try to continue the relationship or if you have ended the relationship after cheating took place and you are now simply trying to heal yourself, forget and recover.
Phase 1: Initial shock after finding out about cheating
This is the stage when you feel completely lost, disoriented and crushed after learning about cheating or an affair. You feel strong anger towards both your cheating spouse and the Lover with whom the cheating took place. You may even become violent towards one or both of them. Your mind is full of horrible thoughts related to the event of cheating or an affair, most of them being a mixture of pain, anger, jealousy, frustration, depression, anxiety and mistrust towards your cheating spouse.
Phase 2: Attempt to stabilize your life after cheating or an affair
If your cheating spouse has left you after you found out about cheating or if you have left your spouse
You are slowly starting to accept the new course your life is now taking. The feelings related to cheating or an affair such as anger, pain, anxiety and depression are still in you, but since nothing concrete is constantly reminding you of your cheating spouse (he or she is not around on daily basis), recovery will be much faster than if your cheating spouse was constantly around and you would try to make the relationship work again.
If your cheating spouse has stayed with you after cheating took place and you are trying to heal your relationship
You may feel as a winner for a while and may even feel happy that your cheating spouse has "chosen" you and not the Lover with whom the cheating took place. You feel you have gotten over the pain, anxiety, depression and anger since your cheating spouse has (most likely) apologized the betrayal and has promised to be faithful to you and never to cheat again. Deep in your mind you have only wished that you could somehow brush away the memory of cheating or an affair and that your life could be the way it used to be.
It is natural for a human being to wish that things would stay unchanged. The change can be a frightening thing, since it is always a jump to the unknown. You have gotten used to the life with your spouse before cheating took place, part of your identity is to be his or her partner. If you separate your life will change fundamentally. That is a very unpleasant thought. That is why you wish that you could somehow make things work again after cheating took place. For a while you are enjoying the "second honeymoon", a wonderful feeling you get when you think your spouse is not going to go away as a result of cheating or an affair, that your husband or wife CHOSE you, that your life with your spouse will continue despite the cheating and as a consequence there will be no great changes in your life.
What you are not aware of yet is that your life has already changed fundamentally due to cheating or an affair. Your relationship to your cheating spouse will never be the same again. This does not necessarily mean your relationship will be worse, but it will be different. This is something you must accept before you can truly move on with your life, forgive, forget and get over cheating, lying and betrayal.
During this phase your self-confidence slowly starts to return and you start to feel more secure. It helps you to improve your self-esteem if you are taking good care of yourself, both mentally and physically. If you see a healthy person when you look into a mirror, it boosts your self-esteem and reduces the intensity of your painful emotions. Even if you feel you have been neglecting yourself in the past, this is a good time to start to take care of yourself.
Phase 3: Second wave of anger after cheating
You only go through this phase if you have decided to stay with your spouse after cheating or an affair and you are trying to make your relationship work again.
After some time has passed and the routine has again stepped in to your relationship, the memories of cheating, lying and betrayal performed by your husband or wife start to come back to you. The memories of cheating or an affair might make you feel an extreme anger towards your cheating spouse at unexpected moments, in the middle of making love, during a romantic dinner etc.
The memories of the betrayal, lying and cheating will flatten your feelings towards your husband or wife and create anger, frustration, anxiety and strong mental pain. You are furious because your spouse cheated on you and lied to you. You thought your husband or wife (or girlfriend or boyfriend) is your base rock in this life, the one person you can always trust and who truly cares for you, and now all this has changed forever as a result of cheating. You start to realize you can never go back to the time when you felt unconditional trust towards your spouse. The images of your cheating spouse and the Lover keep coming back to you and are causing you great mental and sometimes even physical pain.
During the third phase of recovery after cheating or an affair you feel sometimes very happy and sometimes very sad. You are wondering if you can ever fully trust your cheating spouse again. This is the phase during which you are finally starting to realize and accept that your relationship with your spouse will be permanently different from now on. You are starting to accept that you can never return back to the way things were before cheating took place.
Phase three of the recovery process is often the hardest one of all four phases. It is important not to get stuck in this phase. People who cannot move past the third phase of the recovery process often end up becoming bitter and depressed later in their lives. If you are unable to move past this phase you are endangering your current relationship as well as all the other romantic relationships you might develop later in life. Do not allow the actions of your spouse to affect your life in a negative way any more than they already have.
Phase 4: Final adjustment after cheating or an affair
If your relationship has survived until this point after cheating took place, it has good changes of continuing even after the trauma created by the betrayal. During this phase of the recovery, the memory of cheating or an affair is finally starting to sink into the past. If you are still together with your spouse, you are starting to adjust to the way your relationship now is, without longing for the past which can never return.
If you and your husband or wife survived up to this point without separating, your relationship has good chances of becoming even stronger than it was before cheating took place. But your relationship has also become very fragile and vulnerable should any kind of dishonesty occur. If cheating, lying and betrayal occur again, the process of the recovery takes much longer than it took the first time and in a worst case the recovery, healing and regaining the trust towards your spouse may not be complete. And that is the way it should be: This is the way of the nature to warn you that you should not invest all your trust and love into an individual who is repeatedly letting you down, lying to you and betraying you.
I probably should have broken this down into a couple of different posts since there is so much information here, so take your time to digest it and let us know your thoughts about this in the comment section. 
Good luck in your own process of moving through the stages of healing after an affair!