Even though you're incredibly hurt you have to realize that by not forgiving after infidelity you're holding on to anger, pain and resentment.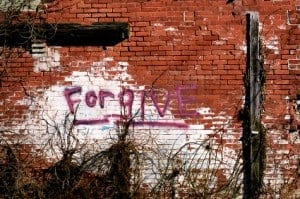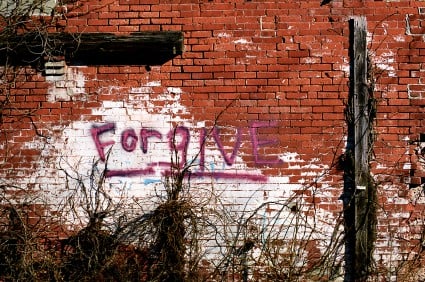 By Linda
During the last several weeks we have noticed through the various emails we receive and the comments to the blog that many of us are struggling with the thought of forgiving infidelity.  After all, a great injustice has occurred to us and we all hurt tremendously.   
An all too familiar theme is presented over and over to us and that goes something like this:  "How could my wife do this to me?  I don't know if I can ever forgive her."
While it's understandable to be hurt, furious and emotionally scarred because of a marital affair, you have to realize that by not forgiving infidelity you are actually holding on to anger, pain and resentment.  Only when you forgive can you relieve yourself of those burdens and begin to heal.
I chose to forgive Doug in this fashion by acknowledging that it was the only way to let the pain and hurt go and be able to channel those energies into trying to save our marriage.
By forgiving you can also allow yourself and your partner the freedom to live in peace and change for the better both personally and within your relationship.
Please be clear that forgiveness does not equal forgetting, and since the pain of the affair may not be completely gone, it is possible to still feel it even though you have forgiven your partner.
Forgiveness also doesn't mean that you are letting your partner off the hook for the wrong that they committed.  You are simply agreeing not to hold them in debt any longer.
So what are some steps you can take to forgiving after infidelity?
Frederic Luskin, Ph.D. in his book "Forgive for Good," offers these nine steps to forgiveness:
1.   Know exactly how you feel about what happened and be able to articulate what about the situation is not OK.  Then, tell a couple of trusted people about your experience.
2.   Make a commitment to yourself to do what you have to do to feel better.  Forgiveness is for you and not for anyone else. It will allow you to eventually make peace with the one you are forgiving.
3.   Forgiveness does not necessarily mean reconciliation with the person that upset you, or condoning of their action.  What you are after is to find peace.  Forgiveness can be defined as the "peace and understanding that come from blaming that which has hurt you less, taking the life experience less personally, and changing your grievance story."  It is in a sense a way to stop reliving the grievance and stop unnecessary dwelling on the negative.
4.   Get the right perspective on what is happening. Recognize that your primary distress is coming from the hurt feelings, thoughts and physical upset you are suffering now, not what offended you or hurt you two minutes or ten years ago.  If the threat is gone don't continue to have your body injured. Think of the grievance, take a deep breath and create a loving image of your positive possibilities.
5.   At the moment you feel upset practice a simple stress management technique to soothe your body's flight or fight response.  One suggestion is to practice the Positive Emotion Refocusing Technique (PERT). PERT in short, means shifting your attention to something beautiful, or a loving memory. The purpose is to really focus on that and try to experience it as a way to calm you and move you from the less productive thoughts you may be having. Another idea is to simply choose a TV program that you wish to watch, or why not choose the life view that you want to live within?
Advice for the Unfaithful – Conquer Your Fight or Flight Response
6.   Give up expecting things from other people, or your life, that they do not choose to give you.  Recognize the "unenforceable rules" you have for your health or how you or other people must behave.  Remind yourself that you can hope for health, love, friendship and prosperity and work hard to get them.
7.   Put your energy into looking for another way to get your positive goals met than through the experience that has hurt you.  Instead of mentally replaying your hurt, seek out new ways to get what you want.
8.   Remember that a life well lived is your best revenge.  Instead of focusing on your wounded feelings, and thereby giving the person who caused you pain power over you, learn to look for the love, beauty and kindness around you.  When you look inside your enemies you see their pain. When there is no revenge you are forgiving and a life well lived is your response. If you seek revenge you are digging two graves and we become what we don't forgive. It is our choice not to define ourselves by the others who have hurt us.
9.   Amend your grievance story to remind you of  your heroic choice to forgive.
As you can see, Dr. Luskin's process takes some work and involves adapting certain elements of your personality and how you respond to hurtful things.  Forgiving infidelity is a choice.  A choice that should you decide is appropriate in your situation, can set you free from the underlying pain caused by the affair. Forgiving infidelity is not forgetting, but it can help you move away from the everyday dwelling and reliving of painful memories from the affair.
Here's a brief video where Dr. Luskin talks about "What is Forgiveness?"