The keys to saving your marriage are not being more romantic, not taking him/her for granted, going to a retreat, talking, working on the relationship (whatever that means) or even going to a Marriage and Family Therapist. The keys run much deeper than that.
When a marriage is in trouble there tends to be a never ending cycle of negativity and reactivity in the relationship.  For instance, you may make a statement and your partner responds with words or body language that is negative.
It may be critical.
It may dismiss you.
It may be demeaning.
It may be a glance.
It may be a word.
It may be quiet.
It may be loud.
The result is that you know you are not being responded to in a way that you intended and negative thoughts and feelings stir within you.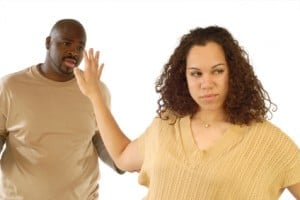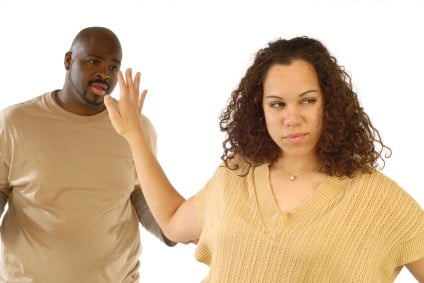 As Linda mentioned in her post on Monday, she and I did this sort of dance for years.  When we argued or had some other sort of conflict, it was very predictable how we would react.  It was never very productive and many issues went unresolved as a result.  Resentment would build along with an emotional disconnection.
Perhaps in your own marriage you respond negatively or react to such situations. Your partner in turn reacts negatively to your reaction. You respond negatively to his negative response to your negative reactivity. And… on and on.  It's a dance! And the two of you, over a period of time have a way to end it. (One usually walks away.)
With this cycle of negativity and reactivity you can predict with uncanny accuracy almost exactly how s/he will respond to your response, how you will respond to the response, etc. And, try as you may, you cannot remove yourself from this cycle.  The frustration, distance, emptiness, anger and hurt builds over the months and years.
Perhaps you are sick and tired of your marriage. Perhaps there is a crisis (like infidelity) and you know something MUST be done. This cycle has a grip that controls you and the relationship. You think, "Here we go again." And in saying that, you want the cycle to end, but come to believe you have no power to stop it.  You want to get to the bottom of this ugly impasse, once and for all.
We recently picked up a copy of Dr. Robert Huizenga's new book, "Save Your Marriage Without 'Working On It' or 'Talking':  27 Days to Create a Love You Can Trust" and in it he provides a solid strategy along with exercises for which a couple can end this destructive cycle and be able to point your marriage or relationship down a more satisfying path with profoundly different feelings.
Over the years, Dr. Huizenga has observed thousands of people as a Marriage and Family Therapist who have absolutely no clue on how to either build or save their marriage.  That's completely understandable as most of us certainly lack any formal training on the subject.
These people grasp at straws and follow the examples of romantic novels, television or the latest romantic comedy movie. Or, they follow the example of their parents or friends or someone who in the community has a seemingly ideal marriage.
Therefore, a marriage that is struggling is not your fault. You've had inadequate training, if any, in establishing and caring for a marriage.
Dr. Huizenga Gives us 8 Critical Keys to Saving Your Marriage:
Key #1: You must unlearn much of what you've learned and absorbed about marriage, love and relationships.
Beginning to create a relationship of trust means, at least in Western Culture, to unlearn what's been subtly pounded into you by media and others that, in essence, prolongs marital distress.
Key #2: You must feel safe with your spouse and her/him with you.  A feeling of personal safety is paramount to initiate the rebuilding of a marriage and developing a love you can trust. A safe environment allows the natural unfolding of each other and the relationship to emerge.
Without a safe space, a couple encounters fear. Fear gets in the way. Fear perpetuates the cycle of negativity and reactivity. Fear grinds to a halt the warmth, understanding and commitment to embrace self and each other.
Key #3: You must have something to give.  Out of personal pain and desperation a person in a marriage of reactivity and negativity attempts to get something from the spouse or other person.  The focal point is on the other person or spouse.
One person, or often both, attempt to change or suggest changes to the other person to fit his/her illusions with the hoped for outcome of his/her personal needs being met.
The underlying assumption being: "You can make my world much better by being whom I want you to be."
Behind this assumption is the thinking, "I don't have much to give; I feel helpless; I feel victimized; I think of myself as powerless; without you, I'm not much."
This may not appear to be the reality, since someone who believes s/he is powerless, often acts as if powerful. (In most marriages of reactivity and negativity, each sees him/herself as powerless and the other as powerful.)
The remedy is for each to focus on who s/he is, what s/he as to offer to the relationship and how that can enhance self esteem for self, regardless of how it is accepted by the other.
The bottom line: "What do I have to uniquely offer, without expecting anything in return?"
Key #4: You must speak your "voice."  A core element of building a love you can trust is to express your personal power. Note, he did not say you must develop it. Your personal power is there but it may be covered at this moment.
You may focus so extensively on the negative that you miss your power. But, your power is within you. Your power is YOU!  Your task is to embrace that power and to embrace you.
Key #5: You must peel away the layers of the onion.  Huizenga emphasizes the power of making distinctions as you build a love you can trust. Love is not an end process.
Making distinctions is like peeling the layer of the onion, discovering deeper and deeper meaning and understanding in a concept. And, when you do this, you become a much better communicator. You have a wealth of words and concepts to choose from that you lacked before.
And when you have more options to verbalize, you have more power to create and achieve what you desire.
Key #6: You must make shifts. A shift is any movement or change you make in the way you think, act or feel. A different thought may lead to a different action or different feeling. Or a different action may lead to a different thought and/or feeling.
You want to have an awareness of the change process so you can modify and control the shifts in your life. Making distinctions leads to shifts. The process of intentionally making shifts can be extremely freeing and exhilarating. Finally, you have your power and your voice.
Shifts often happen slowly and methodically. These are usually the shifts you can trust and have staying power.
Key #7: You must be able to meta-comment.
Do you ever talk to yourself?  Most of us do. Probably all of us do. A "conversation" often emerges in our mind as we consider something; something usually significant.
A meta-comment is a thought that emerges as we reflect on that conversation or train of thought.  In other words, we internally stand back and make a comment to ourselves about what just happened, or what we just thought.
The capacity to internally stand back, observe what we just said or did, and acknowledge that activity is extremely good.
Meta-commenting holds the promise of cutting the negativity and reactivity short or stopping it all together. This is crucial in building a love you can trust.
Key #8: You must have a process that keeps you focused.  Making shifts and distinctions that stick and propel you to create a love you can trust requires focus. If focus and intention is broken (and it will be … to a degree) you easily slide back into your reactivity and negativity.
Dr. Huizenga has created something that he calls the "Ground Hog Process." The process keeps you focused, keeps you moving, keeps you feeling safe and keeps you feeling productive.
It gives you a framework to move out of the negativity and reactivity making the shifts that generate love, trust and the life you truly want to create.
These 8 keys to saving your marriage are integrated into a program that Dr. Huizenga promises will change the dynamics of your marriage and help you to create a love you can trust.  Obviously, this is not some magic pill, as there is plenty of work that you will need to do together, but it gives you a solid road map to achieving it.
Click the link for more information about Dr. Huizenga's book, "Save Your Marriage Without 'Working On It' or 'Talking':  27 Days to Create a Love You Can Trust."  You can also visit his site by following this link.
[wlsp_signup]
LINESPACE