Pondering the idea that we were just like roommates prior to the affair.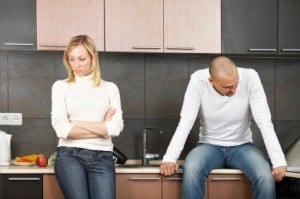 By Linda
When the emotional affair is revealed and you began to have the conversation about how it could have happened, I bet you heard many of the same stupid things that I heard:  "I love you, but I am not in love with you." "We have nothing in common any more." Or "We have been living like roommates."
Many of these words were very confusing to me as I did not quite understand when and how they happened, and in many ways did not quite believe everything Doug was telling me.
I started thinking about this "roommate" idea and about when Doug and I truly became "roommates."  I know that through the years we had to take on roles that kept the family moving in an orderly, stress-free path, but during those times we continued to be intimate and each other's best friend. However, I speculate that I became Doug's roommate when Doug began his emotional affair with Tanya.
I feel that when the emotional affair started he began the transition of making Tanya his "affair wife" while I became his "roommate."  I believe he really didn't have a choice. How could he be close to two women at the same time? How could he devote that much energy and effort into two relationships? How could he pull off a double life if I were too close to him?
In the beginning the situation worked out perfectly. Life with the "affair wife" was very good.  They created their perfect fantasy marriage believing that they were actually living a real life – a life that they thought would definitely continue if they decided to reveal their relationship to everyone around them.
Tanya professed to be the perfect "affair wife."  She appeared to be fun, available, listened to his problems and his issues without conflict or attempts to change or fix him.  He didn't have to do any chores for her, pay her bills or listen to her complaints about him. She was always happy to have him around.
Her only expectations for him were to be charming and attentive, and any attempts to control him were dismissed because he knew that when she wasn't present he could do whatever he pleased. Sure she had her faults, but they weren't magnified or important because obviously he didn't have to live with her 24/7.  It was every man's fantasy.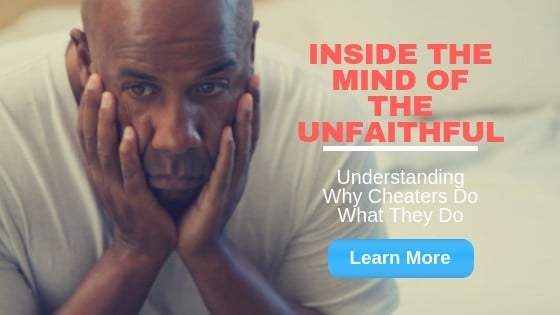 The roommate situation took a little more effort to pull off
Doug had to begin to distance himself from our marriage.  He started being more critical, initiated fights, became very busy with work and spent more time in his man cave.
For a while I really didn't notice the change because we were so busy with our lives, (traveling for sports, running the kids everywhere, etc.) and the house was still standing and the kids were still breathing. 
However, within a few months I began to feel a void in our relationship.  I began to feel paranoid, worried, and unloved.  It was a feeling that I had never experienced before in our marriage and I didn't know what to do.
Literally, we were just like roommates.  We only talked about logistics.  There was little intimacy or physical contact.  Each of us filled our roles that kept the "apartment" running, but with little or no interaction.  Every other part of his life was devoted to his "affair wife."
She received all the benefits of a perfect marriage because she got the best of him at all times. His focus was completely on her as he saved all interesting conversations, jokes and fun times for her, while I received only the leftovers, which barely consisted of a "Hi, how was your day?"
Unfortunately, being in a situation like this can only last for so long.  Eventually the roommate (me) broke down and demanded some kind of response or reason why this happened to our relationship. I was hurting and wanted us to go back to the way we were. I wanted to become intimate again, spend more time together, and talk about everything.
As a result of my intrusion into their "marriage," the "affair wife" began to show some of those "real wife" qualities. She became demanding, critical and controlling. Doug had his hands full.  He didn't really understand what had happened and how he got himself into this mess to begin with.
He was very confused as to where his loyalty lay (his "roommate" who he had lived with forever or his "affair wife" who he only knew on the surface) and which relationship to choose.
Honestly, looking at it from his perceptive it would be a no-brainer.  From a fantasy standpoint the "affair wife" would definitely be the better choice. However, I am sure that somewhere deep in that affair fog he realized that his life would never be like that and his "affair wife" would never be as perfect as he believed her to be.
Experts are right on target when they say that during an affair the cheater starves the marriage and feeds the affair. They take everything away from their real married life and pour it into their "fantasy marriage." They begin to believe that their devotion and commitment belong to this delusional relationship and that the marriage is disposable because they are only "roommates" with their spouse. It is disturbing to me how quickly the roles can be reversed and the extent that their loyalty belongs to this other person.
I believe that until they wake up and really understand what they have done to their marriage by creating both the "roommate" situation and the perfect "emotional affair marriage" (the perfect union) in their minds,  they will never be able to break free from this situation.