As I was reading the responses to last week's open discussion on how some of you reacted when you found out about your spouse's affair, was in some ways very comforting and in other ways it was upsetting to me. It was comforting in that I realized I was not alone. Everyone appeared to have the same reactions as I did. We all appeared to lose weight, lose sleep, were not able to concentrate and had problems fulfilling our daily duties.
The thing I keep wondering though, is why under so much pain and duress did we all continue to try to save our marriages? Why didn't we just throw in the towel and say that enough is enough?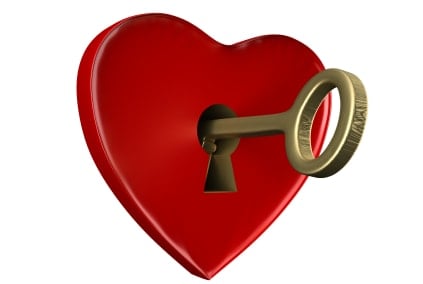 I wondered why I listened to Doug say that he wasn't in love with me, that he didn't find me desirable, and just couldn't turn on the switch and have feelings for me.  Why didn't I just say "OK" and move on? Was I nuts? Did I suffer from low self-esteem? Was I desperate? Why did I live through the pain day after day, yet somehow kept trying?
I read everyone's comments and felt that all of us continued to try to save our marriage while our spouses were putting out minimal effort. I wondered if we are all out of our minds. Why shouldn't we give up?
Then today I believe I got the answer. Today Doug came home from work and showed me his post for Monday.  As I read the post, it explained to me the reasons why I didn't give up.  Why I wasn't being stupid.  Why I probably knew more than he did while he was involved with his emotional affair.
Doug's post was about selfishness, and how he finally realized that many of the reasons for his affair were related to his selfishness. I cannot explain how his words affected me. His words took away a lot of the guilt and feelings that I wasn't good enough.  His words took away everything that had been weighing me down for a year and a half.
Finally I'm able to focus on our present and future, rather than focusing on the past and what she had that I didn't. Today I realized why I endured the pain and didn't give up on us. I realized that deep down I knew he really loved me and that we were meant to be together. I learned that he had temporarily lost his way and it was my responsibility to believe in us and do everything to keep us together–even if it meant compromising myself in the process. Today I was finally able to tell Doug it was OK and that I now really understand.  I feel so fortunate that I didn't give up. For months I constantly questioned why I kept trying when Doug didn't seem to care. I beat myself up over it.
Today I talked to the neighbor across the street. The neighbor I had talked about in a past post whose husband showed up at their house with another woman. She informed me that when her husband told her their marriage was over and he had found someone else, she just gave up. She said she wasn't going to fight for him, and after a week of turmoil she called a lawyer.
Three months later the divorce was final. After talking to her about her husband's affair, I wondered if things would have been different if she would have tried to save the marriage. Would they still be living across the street with their family intact? I had difficulty understanding how she just gave up and moved on  after only a week, where I continued trying for over a year.  Perhaps if she really understood the motivations for his affair,  the dynamics of an affair and that there is probably still love that exists between the two of them,  then she would realize there exists a real chance to save their marriage.
Follow this link for a great article from Oprah.com about another woman's story of getting over an affair. It will inspire you. Looking forward to hearing comments!