I was having a hard time after the emotional affair. I was focusing too much on the other woman and their relationship – and not what our relationship was like before the affair.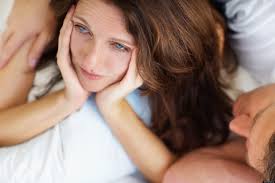 By Linda
I had discussed my last therapy session in a previous post and during that session the therapist and I also explored the implications of taking fault for the affair. He really helped me realize that I shouldn't blame myself for Doug's emotional affair, and by doing so for so long has definitely caused many problems for me. 
It has really taken a toll on my self esteem and my confidence to be a good partner.  I was having a hard time being able to look at the situation objectively.  I was focusing so much on the OP and their relationship that I really failed to look at what our relationship was like before the affair.
My therapist told me that I didn't have to accept the betrayal, the lies, the way I was treated during his emotional affair, and that even though I believed I didn't have a choice (because of my guilt), I indeed always have a choice to stay in the marriage or leave.
So for the first time I really began to think about what I really wanted. You know I never really put that out on the table as I constantly asked Doug why he was still here.  I gave him a choice if he wanted to stay or not, but Doug never asked me why I stayed in our marriage, or told me he would understand if I didn't want to continue. 
The Ultimatum After an Affair – Should You Or Shouldn't You?
I asked him if he would have been able to stay in our marriage if it were me who cheated, and he said he didn't know.  I wonder why it is so impossible to understand that I may feel the same way.
I knew I loved Doug, but I wondered if that was enough to erase the lies and the cheating. I knew that my family was very important to me and it would devastate me to tear all of us apart. You know all of this really stinks because I had to contemplate a decision about our future based on something that Doug didn't consult me about in the first place.
Well recently, all of these feelings came out and I told Doug that I had been struggling with these thoughts about staying in our marriage. I wasn't sure that I could live with the memories, the lies and in many ways I fantasized that I would have a better life without him.
I had brought this up before, but Doug dismissed it at the time as me having a bad day.  But I believe this particular day he knew I was serious.  Well, he broke down and told me how that he wouldn't be able to live without me. The last time he was that emotional was the time over two years ago that he confessed he had told Tanya he loved her.
To be honest until that point he really hadn't expressed his feelings for me with such emotion, and I realized immediately that was something that I really needed.  Until that point I wasn't sure of his feelings for me.  He always tells me he loves me, but to hear his words come out with such emotion and pain had an entirely different affect on me.
After this experience I have felt free and secure. I guess knowing that I do have a choice and finally realizing that I should not take the blame for his emotional affair took the weight off my shoulders.  Doug letting down his guard and really expressing how much he loved me finally gave me the security that I needed.
I feel like a different person.  I am not dragging the affair around with me anymore.  I have stopped thinking about it so much.  I have stopped many of the comparisons and have been successful blocking the memories of his emotional affair from my head.