This post addresses how it may be appropriate to work more on yourself in order to save your marriage.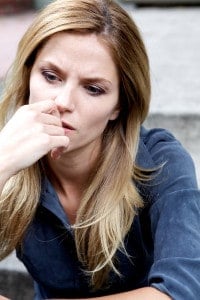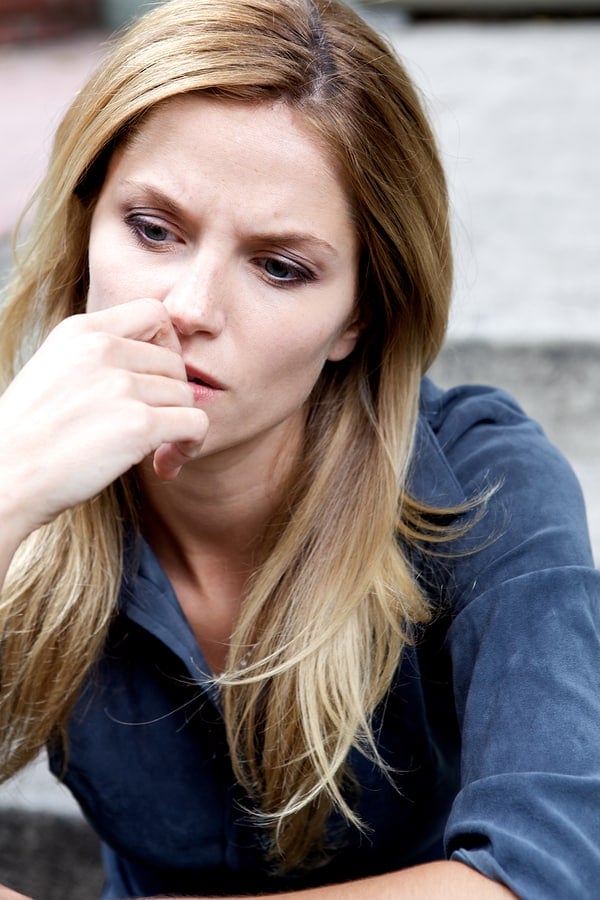 By Linda & Doug
One of the benefits of this site is to read and learn from the experiences of others who have walked in your shoes. Hopefully, you all read the comments as we feel that that is where some of the best advice can be found. 
A while back, one of our readers was responding to a post that Linda wrote about how basically, the betrayed spouse puts up with a ton of crap when they are trying to save the marriage.
Here is an excerpt from that post:
"After the affair is discovered, the betrayed spouse is in shock and they are in denial and they are really incapable of doing much of anything at that point.  They are also looking out for the welfare of their family, they do not know the seriousness of the situation (mainly because the cheater will not be completely honest) and they believe that the cheater will do what is right.
However, as the days and months go on and either the affair continues or the cheater is not making the effort to emotionally re-enter the marriage, the betrayed spouse needs to take a stance.  But the betrayed spouse often continues to lose the control and power they need to wake up and really look deep within themselves to figure out if they are acting in a way that displays that they have self-respect and self-love.
After d-day, so many of us will do anything to save our marriage.  We will take the blame, change so we are more like the affair partner (AP), make dates, bite our tongues and comprise our values. 
I remember doing things that I was very uncomfortable with just to get Doug to notice me or want me. I remember thinking I was being a bad example to my daughters and that I should have more self-respect.
My advice to anyone who finds themselves in this situation is to stop reading all the books that tell you how to be more desirable to the opposite sex, the books that tell you how to be a better lover or how to save your marriage.  Instead, put your energy into trying to save yourself.  Try to figure out why you are allowing your spouse to walk all over you, why you are allowing them to have their cake and eat it too.
I know that you cannot control what your spouse is doing to you and cannot stop their affair, but you have to somehow understand that you can control how you allow this to affect you.  You need to work on YOU and do things that make you feel good about yourself.  You also need to ask yourself if the way you are handling this situation is good for you or are your actions only an attempt to make your spouse love you."
---
In the comment section of that post, a reader shared his experiences with respect to his wife's affair and how a subtle change in his actions and his thought process created a change in approach to his wife's ambivalence.
A Reader Shares His Thoughts…
There are so many stages to the process after you discover any type of infidelity. From a betrayed spouse it looks and feels like we go through shock, denial, anger, sadness, depression, guilt, remorse, self-blame. We go through all of these emotions time and time gain in different orders.
We live under an umbrella thinking we can change ourselves to stop the affair, when we need to realize that we are powerless to stop it. Betrayed spouses are powerless to stop it because it has NOTHING to do with them.
It is the unfaithful person who has the issue within themselves or has become disconnected, and even though their actions almost destroy the spouse they claim to love, it still in the end has nothing to do with us.
I think I have discovered that putting your foot down doesn't necessarily mean delivering ultimatums; it simply means that as a betrayed spouse you change how you react. For me, I went from being a neurotic mess constantly on surveillance to saying the following things to myself every morning:
I will not log into her email and comb through it anymore.
I will not grab her cell phone and look through it.
I will not panic if she can't be found or doesn't answer her phone.
If she acts distant from me, or feels unsure of herself, I won't attribute it to anything, I'll simply do something that keeps me busy.
I will not wait on her hand and foot, I will not become a pathetic wimp of a dog to please her.
Then I would say:
"I will love her, care for her, smile, be happy, and enjoy my life at that moment. With her, with the kids, at work, etc."
I decided that if she says it is over, then it is. If she goes back and has contact for any reason, I will express my disappointment, but won't make it a conversation for 3 days. I'll show her everything she will be giving up if her behavior continues and I will remain strong enough to work on me and walk away if she can't pull herself together.
It is almost like ignoring the behavior and making your home a happy place. This gives the CS a limited scope of choices. They can either…
Destroy a happy home and give up their family for their affair partner
Pull themselves together and rebuild the trust to save their marriage
Completely self-destruct and never have an answer as to why they did it.
The hardest lesson to learn through all of this was that you can't stop an affair and you can't do anything to prevent cheating. You have to wake up one day and realize that if your spouse wants to cheat on you they will, and if they do, they aren't worth your love.
Besides, if your spouse has had any type of affair and has refused to leave you and says they love you, you are dealing with some pretty powerful stuff and it is your job to just enjoy your life, forcing them to make a choice. It is very hard to do, but I'm afraid it is the only thing that will bring closure to the issue (one way or the other).
Sniveling, begging, crying, whining, and pleading do NOTHING but drive the CS back into the arms of the AP and confirm their motives. A strong, healthy, confident you shows them just how foolish they really are and allows their guilt to slowly eat at them in agonizing fashion.
Don't get me wrong, in my private moments I still suffer some and I wish this never would have happened, but in front of her I'll wear my poker face and bluff all day if I have to. Sooner or later she will either show her hand or fold.
Self-perspective may just be the best gift one could ever receive. The hardest thing that any BS will have to do is to stop looking at their spouse as the person they fell in love with, and start seeing them for what they have become. Yes, they may be beautiful, yes you may still be physically attracted to them, and yes, there will always be deep feelings of love. However, given their actions and how they have been treating you, what do you really see?
After the affair, you cannot control your spouse's actions.  You cannot stop them from continuing the affair or from treating you poorly.  The only thing you can control is how you are affected by their choices.
We welcome and need your comments, experiences and perspective on this topic, so PLEASE share them in the comment section below.  Thanks!