How can we expect or demand the cheater to do what's necessary to heal from the affair and rebuild a marriage?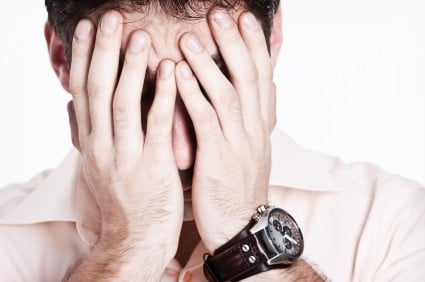 By Linda
Last week we had the unique opportunity to talk with two couples considered to be experts in infidelity and relationships.   
As a result of our discussions, Doug came up with a post about mistakes that he made after the affair in regards to rebuilding trust.
I agree with every mistake that he made and commented how much easier and faster our affair recovery would have been if he would have not made those mistakes.  However, I feel that the way I acted after the affair made it very easy for him to take path he did.
In our interview we discussed all the various things that the cheater must do in order to heal from the affair and  rebuild their marriage and I kept thinking to myself how difficult that this really is. 
Often the cheating spouse is so far in the affair fog that they aren't thinking or acting rationally. At the same time, the betrayed spouse may be completely unsure if the cheater is still conducting the affair and is definitely uncertain if they are still loved or what their future may hold.  And this is on top of the roller coaster of emotions that are flying all around.
The Nuts and Bolts of Affair Recovery – The elements that need to be present in order to heal from an affair.
While all of this is happening, how can we expect or demand the cheater to do what's necessary to heal from the affair and rebuild a marriage? How can they be patient, trustworthy, willing to learn about infidelity and be available to answer all of our questions? How do you get them to behave in such a way?
I believe the answer lies in oneself.  The confidence that we are desirable and deserve to be loved, to be happy, to be respected.  However, after the trauma of the affair, the betrayed spouse loses all confidence in themselves (at least I did), their marriage and their ability to love.  It is almost impossible to portray to the cheater that you deserved to be treated in a certain way when you don't even believe it yourself.
I knew deep down that my marriage was special and that no one could provide the kind of love and companionship that I could.  But the way I portrayed this to Doug was more out of desperation.   It appeared that I wanted him to stay because I couldn't live without him rather than projecting that what we have is very special and that it could be even better.
I wish I had the magic formula to achieve this. I know that some of the things I did were viewed as more desperate than an invitation to be in a great marriage. However, spending time together just talking about everyday things seemed to have more of a positive impact than the sexy lingerie, constant compliments, phone calls and arrangement of dates.
Doug had to realize that we both wanted a great marriage and we both needed to understand and communicate what we needed to achieve that.  Instead of dwelling on the other person, her personality and what Doug was receiving from his emotional affair, I should have focused on what he wanted and needed  – and what I wanted and needed – for our marriage to be great.
If you want to learn more about the 27 tasks that the cheater must do to help their spouse heal, click here.