What are some of my biggest mistakes after the emotional affair?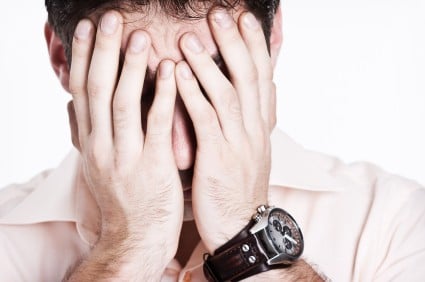 By Doug
Today we spent a few hours doing some interviews with relationship coaches Otto and Susie Collins and infidelity experts Gary and Mona Shriver that will be a part of the package for our soon-to-be-released book on rebuilding trust after an affair, and I was overwhelmed by the fantastic information that we discussed.
During each interview we touched on what the cheating spouse could do to help in the trust building process, and Linda and I thought it would be a good idea for me to touch on some of the mistakes I made after the emotional affair that hindered this process.
Obviously, I made blaring mistakes all along the way before, during and after the affair, but some of the biggest blunders were made with respect to reestablishing trust in our relationship.  The most important foundation in any marriage.
If you're the unfaithful, get it, read it and carefully consider the advice. If you're the betrayed, give it to your unfaithful spouse.
My Biggest Mistakes After the Emotional Affair
I'm sure I made additional mistakes than those listed here, but at least this is a start:
Continued lying. No question this is a biggie.  Just after the affair was discovered I continued to lie about my relationship with Tanya.  Until I stopped the lying Linda could never trust me, and our relationship's foundation could not be reconstructed.
Only divulging information in bits and pieces. I think this was a defense mechanism on my part that hurt our trust building.   As I became more aware of my feelings, the story of the affair changed causing confusion and misunderstanding on Linda's part.
Thinking that saying "You can trust me" was enough. I had to show Linda that I deserved her trust, both with my words and with my actions.  Until she saw that I was acting in a loving and trusting manner, there was no way she could have complete trust in me.
Being defensive about Linda's need for understanding why. Linda's need to understand why the affair happened overshadowed her need to know most of the affair details.  I was too dumb to know that she needed this information to understand where our relationship went wrong, so she could try to fix it, along with it being a way to help her rebuild the trust she lost in herself.
Not educating myself about affairs and affair relationships. It wasn't until much further down the road that I opened up to reading and educating myself about infidelity.  Just after the affair was discovered, I was too much in the "fog" to even consider it.  Just another way that I could have shown I was deserving of trust by my actions and effort.
Trying to rush Linda's process. I wanted her to heal on my time, not hers.  Big mistake.  All the aspects of healing – forgiveness, trust, etc. are controlled by the betrayed spouse's watch, not the cheater's.  It's our responsibility to support and respect that timeframe and do what we need to do to move the process forward.
Not being totally transparent. This not only includes keeping cell phone passwords secret but also keeping my true emotions and feelings to myself.  Transparency is more than not lying or being secretive.  It is opening yourself completely to your partner.
One of the biggest lessons I've learned after the emotional affair is how to really look within myself and analyze my feelings and why I do the things I do (or did).  I guess this is another exercise in that.  Thankfully, I was able to figure this out and right the ship in time so that our relationship could move forward.