An extremely important element that can help you move beyond the pain and be successful in your affair recovery.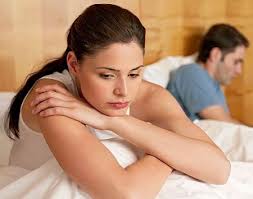 By Linda
I think one of the most common problems I see during the later stages of affair recovery is the betrayed spouse has a feeling of being "stuck". 
Frustration begins to appear because they feel they should be over it by now.  They feel the pain should have decreased by now.  They feel they should be further along in their recovery by now. 
Often times these feelings are followed by the need to run away, take time away from the marriage or just throw in the towel all together.
I remember having this feeling quite often after the intense emotions of Doug's emotional affair settled down.  I felt like a caged tiger, wanting to run away from the pain and the whole situation.
I remember talking to Dr. Huizenga one day several months ago before an interview we did together, and he asked me how I was doing.  That particular day was a bad one and I told him I wasn't doing very well. I mentioned that I thought I should being doing better by now. 
He told me that honestly I was doing great and that affair recovery takes an average of 3-5 years.  He also said that maybe Doug wasn't giving me what I needed in order to recover and that possibly I needed more from him.
I was taken aback because I felt that Doug had made great progress in the previous months.  He ended the emotional affair, was transparent and began to discuss the affair in a calm manner. 
I wasn't sure what else I needed from him, and if I did, I wasn't secure enough to ask for it.  It wasn't something I was comfortable doing and obviously had neglected to do before the affair.  My job then was to figure out what else I needed from Doug to get over the pain.
I knew that I had needs. After all, I had read all the books including "His Needs, Her Needs" by Willard Harley, as well as "The Five Love Languages" by Gary Chapman.  However, I wasn't quite sure what I needed from Doug that I wasn't already getting.  I realized that I needed to dig deeper, as our basic needs wouldn't be enough to save our marriage.
The following is a list of deeper needs that I required for my own affair recovery process:
I needed for Doug to fully understand the pain his affair caused. I needed an opportunity to disclose how much he had hurt me.  I needed for him to listen without making excuses or trying to make it better.  I needed for him to comfort me and feel my pain as if it was his.
I needed Doug to pay attention to my pain.  There were so many affair triggers that were present during that time and instead of sweeping it under the rug and hoping it would go away, or avoid a long discussion, I needed for Doug to say to me some things like, "I know today is difficult for you," or "I know you are thinking about what happened on this day a year ago. I am sorry, what can I do to make this day better."
Often times the cheating spouse is afraid to bring up the past, believing that it will make things worse.  For the betrayed spouse the pain is already present so we need to know that our pain is your pain as well.  Sometimes the cheater needs to initiate the conversation and not be afraid of the repercussions.
Don't judge my pain as if I'm trying to punish you or make you feel bad. One of the most common things Doug would accuse me of back then was trying to sabotage everything good that was happening in our relationship.
That really was not my intent at all, nor was I trying to make him feel bad.  I just needed to share my pain with him. I wanted to be closer to him. 
A person cannot forgive the cheater if the cheater is indifferent to their suffering.  The cheater needs to put aside their own feelings, needs and defenses and experience the pain as the betrayed spouse experiences it.
Don't try to cheer me up.   Doing this would discount my pain and effectively alleviate his discomfort. Instead, he needed to put himself in my shoes, feel my sadness, enter my world and resonate with my grief.
Understand the depth of the betrayal.  Validate my emotions, understand what the affair has done to me and know what I have lost because of his actions. 
For example, he needed to know his emotional affair destroyed and robbed the way I knew myself.  He needed to know that I used to think of myself as attractive, capable and fun.  He needed to know that I was having a hard time thinking I could be that way again, and not only that, but he needed to feel a sense of sadness and loss as a result.
Offer a sincere apology by taking responsibility for the damage you have caused.  The apology should be specific, personal and heartfelt.
The list above is difficult.  Often it goes against how we typically handle misgivings in our life.  We often run away as we're afraid to combat the situation head on, or make ourselves feel or look bad believing the situation will not improve or perhaps even get worse.  I know this strategy was not very effective when we previously dealt with the problems in our marriage.
What the list above does is requires a person to be completely unselfish and understand what it means to have unconditional love.  In my opinion, that is an extremely important element that can help you move beyond the pain and be successful in your affair recovery.