It seems that Doug's emotional affair can pop into my brain even at times when everything is going great.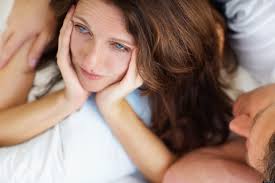 By Linda
Doug and I spent Saturday at a local blues festival where we sat in the beer garden and listened to some great live music.  Everything seemed perfect.  We were both having a fantastic time…and then it hit me.  I felt like I had been there before, experiencing the same music and good time.
Suddenly I became very sad and started to cry.  I began thinking about similar times in the past when we went out and listened to music and had great fun together.  Listening to good live music is something that we both love to do.  But this time, for some reason I began to wonder what happened to our relationship.
Why did Doug want to leave me for someone else?  Just like a thousand times before, I sat there trying to figure out why he had an emotional affair.  It was very confusing to me. I wonder if I will ever truly understand it.
On Sunday we talked about what had happened and again I began to cry because it is really so sad when I think about all the good times we used to have before Doug's emotional affair. I told him that I can remember every date and every event from the day Doug began his affair up until the present.
However I have put everything else concerning our lives prior to his affair in the back of my mind .  It's like I didn't know if those times really existed or if they were just fantasies that seemed real.  I questioned whether we really ever loved each other and if we really shared anything special.
I remember during the time when I first found out about Doug's emotional affair, I read that couples should practice recalling special times in their relationship everyday with each other.  Often times during an affair, the cheater rewrites the history of the relationship and both parties need to recall that history and discuss what they used to have.
I remember sending Doug an email suggesting that we try doing this, explaining what we needed to do and asking if he would like to give it a try.  I also wrote about a special memory we had experienced when we first started dating in college.
Unfortunately, at the time, Doug was heavy in the affair fog and he responded saying couples should not rewrite or relive history and that he couldn't think of anything special about our relationship that had occurred in the last few years.
His response was very disheartening and at that time I erased most of our marriage from my memory.  I believed that everything about our marriage was negative and I didn't want to believe in it any longer.
Then things would happen, like flashbacks and I would feel differently about our marriage.  Saturday, for example, when I felt confused while trying to decipher what was real and what was fantasy.  I questioned myself if I was crazy or did we really have a good relationship?  Did we ever really enjoy each other's company or truly love each other?
I know this post is very confusing.  It really doesn't make much sense as I am typing it, but I think when a person goes through a trauma like infidelity, they lose so much and they don't know how to trust their minds, their gut and their feelings.