3 steps to get the cheater to help you heal after an affair.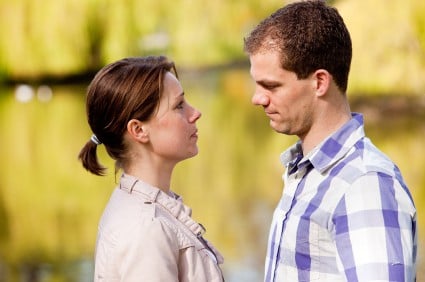 By Doug
There's rarely a day that goes by that a betrayed spouse doesn't tell us that their cheating spouse isn't doing what they need to heal after an affair. 
We hear often that cheaters will not talk about the affair, they will not go to counseling, they will not change their destructive behaviors, etc.   
Basically they are in denial and are being stubborn, insensitive and hurtful.  Their actions (or lack thereof) have caused a stalemate in the relationship and in recovering from the affair.
So often it seems that the cheater puts up a wall between their affair and the devastation that it caused, thinking that it will all just go away on its own over time. The betrayed however, is stuck in their reality and is in real need of assistance from the cheater to help them get over the pain and hurt.
For those stuck in this same situation, here is a three step approach to get the cheater to help you heal or to stop their destructive behaviors.
3 Steps to Get the Cheater to Help You Heal After an Affair
The first step is to just ask.  There's not a whole lot to explain here.  If you desire your spouse to help you in some way or to stop a behavior, simply ask them to do so.  This gives your spouse the opportunity to respect your request.  If they fail to respond to your request then you can either let it go, or you can go to step two.
The second step is to tell your spouse to do what you need them to do.  Sometimes the cheater needs more of a nudge.  Perhaps they are not responding to your previous request or maybe they're just not doing it fast enough for you.  They may fail to see the urgency in the request that was made or they just don't get it.
In that case you can tell them what you need in a loving, caring and direct way.  Many betrayed spouses that we talk to seem to be afraid to do this.  They feel that they are walking on eggshells enough as it is and to tell their spouse to do something might make waves that they feel they cannot overcome.
However, if the cheater's actions are hurtful or harmful and are affecting you and your family in a negative way, you have every right in the world to tell them what you need.  You also have the right to fight for your relationship. So why not give your cheating spouse an opportunity to do the right thing by having the courage to speak up and tell them what you need?
Don't attack…
When doing so, it's important to tell them in a way that does not come across as a personal attack.  Clearly make a statement of what it is you want.  For instance, if you have been unsuccessful in getting your spouse to talk about the affair after asking them to do so, you may need to tell them what you need.  The statement might go something like this:  "Because I want our marriage to recover from this and because I have the need to understand things better, I really need for you to open up and talk to me about your affair."
Notice that it is a statement and no longer a request.  Start with a positive statement and end it with a statement of what it is you need.   Then shut up.  Let the cheater respond.
To give you an example…
There was a time a while back when Linda was having a hard time with comparing herself to Tanya.  She needed me to help her to get past it but I was too thick and I didn't figure things out on my own like I should have.  So eventually she simply told me, "Look you're doing all the right things, but I really need to hear these things from you.  I need to hear that I'm attractive to you and that you want me, and that Tanya isn't perfect…" It was very non confrontational, yet very much to the point which made it very clear what I needed to do.
Now should the cheater still fail to take the necessary action that you first asked for, then told them to do, the third step (and last resort) is to demand that they do so.  When doing this you also give them the consequences should they still refuse to take the action that you desire.  In other words, it's pretty much an ultimatum.  Obviously this won't make the cheater very happy and that is why many betrayed spouses have a problem with demanding things.
The demand statement…
A typical demand statement may go something like this:  "I need for you to ___________, and if you do not, then I will_____________."  The demand must carry some weight and you must follow through with any consequences that you tie to it.
Keep in mind though that you cannot abuse the power of the demand.  The demand should be made out of love and for the sake of healing and recovery – not as a way to abuse your spouse.  It is not a form of control but a form of warning.  The cheater still has a choice but now knows the possible consequences that are associated with his/her failure to act as demanded.
As stated previously, I feel that the demand should be used as a last resort. If you've begged, pleaded and told your cheating spouse to cease their destructive behavior and/or what to do to help you heal after an affair, but they still have not done so, then it may be time to demand that they do.  If you fail to do so then it's like you're giving up on your spouse and your relationship.
Do you have a hard time asking or telling your spouse to do what's necessary to help you heal after an affair?  Have any of you had success with this type of approach?  We'd like to hear your story…so leave a comment below.