What I should have done to get Doug to end the affair…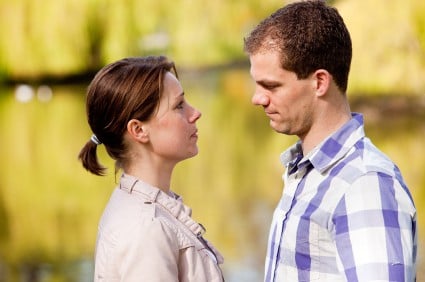 By Linda
One of the biggest mistakes that I made upon discovery was reading materials about how to have a good marriage.  My behaviors at the time were based on this knowledge that I had gained, as I tried to do everything a "perfect wife" should do.
I didn't know that it was useless trying to do these things to save a marriage when the cheating spouse is still in the affair fog. It was just a waste of time. 
To get Doug to end the affair I should have behaved in a way that was conducive to Doug realizing that it was a better choice to stay in the marriage than be with his emotional affair partner.
I have been rereading "Love Must be Tough" by Dr. James Dobson because I feel that the book provides valuable information for anyone who first discovers their spouse's affair or anyone who is struggling with a spouse that refuses to end the affair.  I highly recommend the book for anyone in this situation.
Dr. Dobson states that before a spouse begins an affair they are often overcome with feelings of being trapped in their marriage and their lives. They believe that things will never change or improve and this situation will be their fate for the rest of their lives.
Even after they begin an affair and feel alive again, they still feel this entrapment because their commitments are holding them back from the freedom of being with their affair partner.
Combined with the feelings of being trapped, they also have lost respect for their spouse. Dobson states that…
Marital discord almost always emanates from seething disrespect."  He further says that "It involves how one party has begun to perceive the other, it is the value ascribed to one human being by another.  That perceived worth is incorporated in the word respect, and it absolutely basic to all relationships.
When a spouse begins to feel trapped he begins to perceive his spouse as an obligation rather than gift.
Looking back, I can attest that Doug definitely had lost respect for me prior to and during the affair. His actions and words confirmed that.  He also had feelings of being trapped in a marriage that did not make him happy.
We talked about this recently when I asked him if he was looking for someone different or just a different relationship.  He said he wasn't looking for any one, but just wanted some companionship and someone to have fun with.  I asked him why he didn't do something about it, talk about it or make changes within our own marriage.  He said he just thought that being trapped was the way it was meant to be.
I feel if I would have read "Love Must be Tough" when I first found out about his emotional affair, I would have acted much differently. 
My actions compounded the feelings of entrapment and disrespect. Many of those actions were needed when one is trying to save a marriage, but can be detrimental when trying to end the affair.  Here are some of the things I did that I truly regret.
Crying, pleading, begging and telling Doug that we couldn't live without him and making him feel trapped in his situation.
Continuing to initiate sex with him after he told me that is was pleasurable but he had no emotional feelings about me.
Offering to move out of my own house without the kids.
Never telling him that what he was doing was wrong and that he broke our marriage vows.
Sitting on his uncomfortable office floor keeping him company because he spent every night working.
Changing to please him and allowing him to believe that because of my changes I was at fault.
Not telling him right away that he was free to go and that I would be fine with or without him
I am sure this list could go on and on, but my point is to really think about your behaviors and how they make you feel about yourself. For example, I remember thinking that through my actions I was being a terrible role model to my daughters. I wanted them to have more self respect than I was portraying to them at the time.  
I was acting the way I thought I needed to prove to Doug that I loved him and he was the most important person in the world to me.  Instead, I showed him that I wasn't a woman who should have been respected and that he didn't have the freedom to make the right choice and end the affair on his own.