Yesterday Linda wrote about how people act differently while they are in affairs and expressed her desire for me to consistently give her what she thinks I gave to Tanya. She was partially correct in that a couple engaged in an affair certainly put forth their best efforts when around the other person.  That was certainly the case with me when around Tanya.   Now after the affair, the key is to keep the momentum going with Linda by trying to meet her most important emotional needs.
We've talked before on this blog about how the feeling that exists within an affair is infatuation, and I really believe that is the case.  The problem is that infatuation is a powerful drug.  It takes over your mind and your actions to the point that it consumes your every waking moment.  She made me feel so good about myself and I have to say that it was a huge ego boost for me. I felt desired. I felt attractive.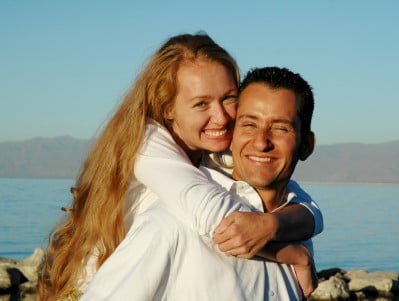 There is no question that I spent way too much time texting and talking on the phone and in person with Tanya and it seemed effortless at the time.  As things progressed it became more difficult to maintain that level of contact, and what previously required minimal effort soon became a giant pain in the ass.  Living two separate lives is not easy. It was at that time that I started to realize that Tanya and the emotional affair weren't worth it anymore.
Was it love?  At one point I thought so, but that was fairly short-lived and I soon realized that it was not. At the time the affair started I had the need to experience that "in love" feeling again. But I was actually in love with the feeling and not with the person.  Of course I didn't realize that right away. Eventually that "in love" feeling switched back to Linda after the affair as we worked to save our marriage.  Fortunately, the love that we have means much more because of all we have together—intimacy, experiences, home and family.
Since Linda wrote that post, I have thought about what I need to do to show Linda I love her and need more than I apparently have been.  I guess sometimes I can be a little slow when it comes to these things and needed a good kick in the pants.  And quite frankly, when you're with someone day in and day out, being romantic or making loving gestures can be overlooked.  That being said, I have never been a very romantic type person, but I realize that this is what Linda needs right now.  Don't get me wrong, I have my moments, but they just need to be more consistent.   Even though she is constantly on my mind, I need to prove to her that is the case by doing even just little things on a daily basis. Little reminders that I love her and I want to be with her.   This will not only satisfy her emotional needs, but also will help build trust and improve our communication even further.
I joked in an earlier post that I'm easily satisfied, as I'm happy as long as I have "food, beer, the remote and sex at least 3 times a week."  I venture to say that Linda is similar in that it probably doesn't take much more than a note, a text or a phone call to make her feel loved.  Of course, the occasional flowers, candlelit dinner, massage and night out on the town won't hurt either.  The key is to not let the little curve balls that life throws at me to get in the way.
So how does all this help when you are the victim of an affair?  The fact that Linda and I talked about this and she communicated her wants and needs to me should give you a clue.  This type of thing was rare in our earlier married life.  Perhaps it is or was lacking in your marriage as well.  Previously I would not have known this was how she felt unless I could have read her mind.  So talk with your spouse and let him or her know what you want, need and expect from your marriage after the affair.