Many people have a hard time expressing their feelings.  Obviously this can create many problems within a marriage since communication and the sharing of feelings is at the very core of a good relationship.   But the fact remains that some people have a very difficult time communicating.
For a couple who is struggling in their marriage this can be a very difficult thing.  When communication in your marriage suffers it's inevitable that many problems will crop up, and if these problems become bad enough, they can eventually lead to lost loving feelings within the marriage.
The ability to communicate effectively is probably the most important skill necessary to have if you're going to save your marriage.  However, pressuring the other spouse to talk when they are reluctant to do so can be difficult, and is not advised.  In fact, pressuring them may even cause them to shut down their communication all together.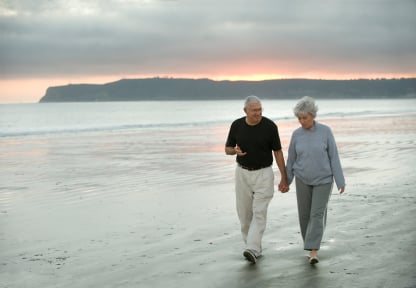 Before I had my emotional affair with Tanya, effective communication was an issue within our marriage.  Sure, we talked some and we got along fine.  We would talk about our work day, what the kids were doing, or what was going on within the Linda's classroom. But we really didn't talk that much on a deep emotional level about each others feelings, desires, goals and what we wanted out of life. 
We certainly did several years ago when we were young and full of great ambitions and our dreams of the future comprised the majority of our conversations. Somewhere along the road we let life take us away from doing that.
We can honestly say that improving the effectiveness of our communication has been one of, if not the single most important thing that we've done to help us get through this situation.  After all, if we would have communicated effectively in the first place, more than likely none of this would have happened.
So what are some ways that you can make it easier for your spouse to open up and share his or her feelings with you?  Here are three ideas to do that:
Don't criticize. There is a fine line between constructive criticism, and tearing your spouse apart with ruthless criticism when he or she is trying to communicate with you.  If you're having problems communicating within your relationship, it could be that one or both of you might be criticizing the other too much.  Do not criticize your spouse's character, intelligence, body, appearance or any other aspect of their person.
Really listen. Many times people are involved in conversations and they're too worried about what they're going to say next and they don't really listen to what the person is saying.  They also can editorialize what the person is saying and miss the whole point of the conversation entirely. This tells your spouse that you're not empathetic to their feelings and don't really care what they have to say.  A good technique to help is repeat back your understanding of what your spouse is saying.  Doing this encourages your spouse to communicate further and it helps you to develop a deeper understanding of what your spouse is actually saying without jumping to conclusions.
Remain open. In many marriages where there are problems, defensiveness and accusations run rampant and result in total communication breakdown.  Remaining open to your spouse and trying to truly understand what is being said is incredibly important if you're going to get your spouse to communicate more.  You may not like what is being said and you don't have to agree with it, but you do have to try and make sense of it and understand it.  Do not become defensive.  Do not make accusations.
Communication is one of the most important skills you can have if you're going to save your marriage. It is an absolutely fundamental element.  It is also a skill that can be learned.  The important thing is to do everything that you can to improve your communication skills and create an environment that is conducive to open communication.  Following the steps above may help lead you on the right path.