The reality of a marital affair hit our neighborhood this month.  Across the street lived a couple in their forties, who we have known for twenty years.  They have two college aged children that lived at home with them.  They were a nice couple, who pretty much kept to themselves.  They would spend most of their time with their children and were involved a lot with their activities.  The husband played a very active role in his sons' lives and appeared to dedicate his time to his wife and children.  The wife would often sit outside and keep her husband company while he worked in the yard.  From our perspective they were a happy couple.
Two months ago a for-sale sign appeared in their yard, but we didn't think much of it, as we just figured since the boys were getting older they decided to downsize.  Unfortunately,  we were wrong.  According to the wife's explanation, the husband decided he didn't want to be married any longer and there wasn't really anything the wife could do to convince him otherwise.
When you hear something like this the first thoughts that pop into your head are that he's having a mid-life crisis, an affair, or he has completely gone over the deep end.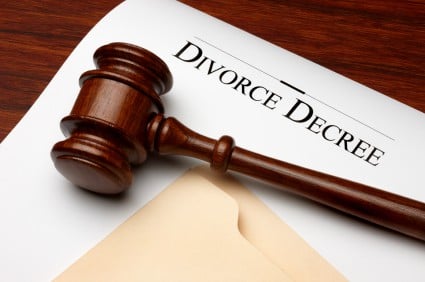 The house sold quickly and we saw the wife and her two boys move out alone.  The wife has never really had a job outside of the home so she was faced with the reality of trying to not only find a place to live, but also a job.  It was obvious that her sons were staying with her to help her through this crisis.
Less than a week after the wife moved out, the husband appeared at the house with another woman and they began staying at the house that he shared with his wife and family for twenty years.
I can honestly say that all the emotions that I felt during Doug's emotional affair, came pouring back and I wanted to go over and kill him.
First of all, I couldn't believe that he left his family, and secondly, he had the nerve to bring this woman to their house.  I truly thought he had lost his mind.
The marital affair has lasting effects on the family
I think often about the effects these actions are having on his family.  I witnessed my neighbor's heartbreak as she moved all her belongings out, knowing that her life that she had treasured and thought was secure was over.  I felt bad for his sons because they will never have the same respect for their father.  All the years he dedicated to them will be somewhat forgotten, as they will focus not on the good things, but on what he did to their family.
I wonder if it is all worth it.  How will he feel after all the dust settles?  Will this new relationship be better?  Will it last?  What about all the events he has to look forward to as his children enter adulthood? Will the importance of the events go to the wayside because of the awkwardness of the situation? Where will the mistress sit when his sons get married?  Will she be included in pictures?  Who will be at the birth of their first grandchildren?  Will his sons even want him around?  What about Christmas?  The list goes on and on.
This event made me think about our situation and how that could have been our kids and me trying to find a new place to live.  I think about how hard it would have been for the kids to leave the only house that they have ever lived in and truly loved, to go somewhere else. I think about how hard it would have been for them to forgive their father and accept the new woman in his life. What would happen to all of our holiday traditions, our Sundays together watching  football, our family camping, hiking and rock climbing trips, and the loss of the relationships with our friends and our extended family.
It is hard to believe that Doug's emotional affair could have changed the lives of so many people he loved, and that he thought that perhaps someone else could offer more than me.
I look across the street and I am filled with sadness for the family. However, I also feel so grateful that Doug and I made the decision to stay together and save our marriage.  The journey has been long and difficult but when my whole family is sitting around the table enjoying one of Doug's terrific meals there is nowhere else I would want to be. Our life is perfect.