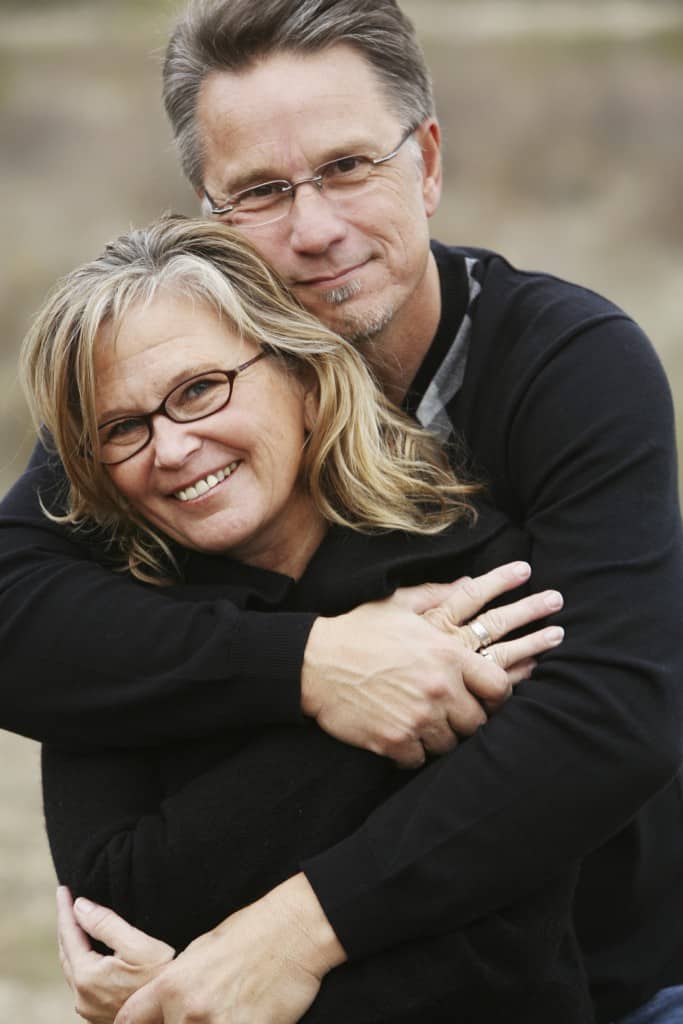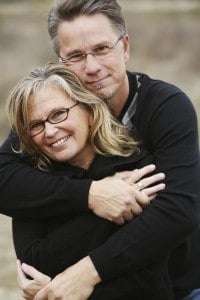 Some of the best information that lives on this site comes from the various readers who comment on the blog or share information in the Higher Healing forum.  This past week while we were away on vacation, one of our long-time readers ("E") wrote an inspiring post sharing her story and her thoughts on affair recovery.  Her story has a happy ending as she and her husband recently renewed their wedding vows!  We got her permission to share her story with the rest of you, so please read on!
This first part was a post "E" wrote a few weeks back in our Success Story section of the forum.
"I really do want to write a success story to encourage others but I admit that I have been hesitant. I think there is still some fear in me about calling this a success, and because there is still so much work to do on mine and my H's recovery both personally and for our marriage.

Also, this is still fairly recent history for me … a little over a year from Dday #1, followed by a few more.  I heard the "I don't know what I want" followed by "I want you and our marriage."  I also heard "I'll move out for a few weeks to clear my head," but he never left.  The OW wanted my husband and my life.

Last summer I was ready to file for a divorce, and prepared myself again in the fall.  I made it very clear that I didn't want this, but I could no longer be married to a man who could not break away from the OW.

When Dday #4 happened, I could not wait around anymore for him to leave – he had proven that he wouldn't.  I could not wait around for him to end his contact with OW – he had proven that he wouldn't.  This is when I left.

Someone had to take a step to end this nightmare and it was obvious that no one else was going to do it.  After all of this hell – I was still holding on to a slight hope of saving my marriage, but had accepted that it was likely over.  I had begun preparing myself for a new life and let him go.  This is when things finally changed.

My H is no longer telling me to move on and get over it.  He is understanding and patient when we discuss the affair, which is getting less often.  I can feel that my H has fallen back in love with me and that has had a huge impact on my healing.  When we passed the 1st anniversary of Dday #1, I decided to view that day as the beginning of our recovery.

The pain is overwhelming when you have been betrayed by a person who is supposed to be the one person that you can totally depend on and trust.   It does not go away easily or quickly.

The work it takes to recover personally and for your marriage is overwhelming and often feels like it is not worth it.

Sometimes just doing the next thing can help the recovery process (this could be just a matter of taking the next breath!).  This is where time comes in – recovery takes time and you have to be willing to let time pass.

I am still recovering.  My marriage is still recovering.  But I am extremely hopeful and it wasn't long ago that I was without hope.

All of this had me thinking are we ever done working on our marriage or ourselves?  I think the answer for me is going to be No, and I've decided that is a good thing.  This realization for me is also a success."
This next part was written by "E" just last week
Final Thoughts
"I would not want to go back to the marriage I had.  My husband and I are closer and our relationship is stronger than it has ever been.  We both made mistakes and we both neglected the other.  My husband made the choice to break his vows by having an affair and it was like my eyes opened to the fact that my life was not at all as I thought.

The pain and heartbreak was unbearable.  Being betrayed by the one person who is supposed to be your partner in life and the person you should be able to trust with your life has without a doubt been the most horrible experience of my life.

I am so very thankful that a year and a half ago I came across this website.  Prior to knowing for certain that my husband was having an affair I began my relentless pursuit of research to get my hands on anything that could help me win my husband back because I knew that I was losing him to something or … someone.

It took me a while but I finally was strong enough to say "enough is enough".  I knew in my heart that I loved him and knew I wanted to save my marriage, but I decided that I needed to let my husband go.

I had resolved to begin a new life for myself, but there was still a part of me that held onto hope for us.  The strength I finally found inside myself to let him go came with help from friends, family, this site and the people here, but most of all from God.  My faith grew through all of this because I felt like it was all I had.

Forgiving my husband came easy for me. I've always thought of myself as a forgiving person.  I believe God wants us to forgive others after all, we are all human and we all fall short.  God made us that way.   I would forgive my husband again today if he went back to her – although I would not stay married to him.

I have learned so much through all of this and there are so many things I would say to someone who was in the midst of a spouse's affair today.   A marriage can not only survive this turmoil but it can be better and stronger.  In my opinion – both parties have to desire to save the marriage, and both parties have to do the hard work.

The CS has to be transparent, abide by no contact, be willing to be open and honest and to talk about not only the affair but their own personal shortcomings, be truly remorseful, do the things that are requested of them by the BS, suffer through the shame and guilt, apologize – over and over and over again, develop boundaries with their opposite sex friends at work, etc., re-commit to the marriage, commit to re-building the relationship and meeting the emotional needs of their spouse.

The BS has to accept that the affair happened, decide what they need to know and what they don't need to know about the affair, let their spouse know that they expect certain things to be done in relation to their dealings with OP, accept the fact that the relationship had weaknesses prior to the affair, they need to understand that somewhere along the line their CS's needs were likely not being met within the marriage.

The BS needs to keep going, day after day and through the pain even though it feels sometimes like it's not worth it, like it would be so much easier to leave.  In my opinion the BS needs to forgive, the BS needs to move on and the BS needs to eventually let go of holding a grudge over the head of the CS, because in my opinion that is no way to live and no way to rebuild a marriage and for me personally, that would not be the kind of marriage worth having. I believe love is a choice.  I also believe giving someone forgiveness is a choice.

So, I am writing today I suppose to finalize my success story.  I've been encouraged recently by others who have taken the step of no longer being a part of this site or at least not visiting as often. I expect that I will still visit here occasionally to check in and am subscribed to any new postings on this topic, but I have been visiting less and less recently.

As I told my counselor a few weeks ago at my last and final visit with her – I need to end this chapter of my life and not allow it to consume so much of "who I am" anymore.  My husband did a horrible thing, but it was something he did – it is not "who he is".  My husband is no longer my CS, he is my husband.  I am no longer the BS, I am his wife.

A few weeks ago, my husband and I renewed our vows and the tears that flowed down my husband's face were evidence again that he hurts from causing the pain that he did and is grateful for my forgiveness.    All of the suffering, pain and hard work was worth it.

My heart will always go out to any betrayed spouse and my prayer will be that anyone who wants to save a marriage can do so.  I am thankful for this site, for Doug and Linda, and for all of you who will always hold a special place in my heart and in my thoughts and I wish you all the very best."
Hopefully you have found "E"s story to be inspirational and encouraging. We love affair recovery stories like this and even though "E" may never return to our site again, it's great to know that she leaves as a survivor and she is happy!
[wlsp_signup]