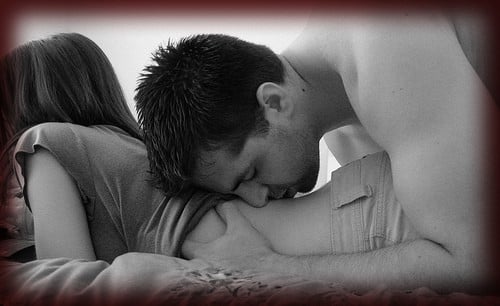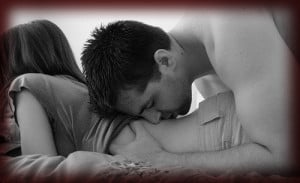 There's been some lively discussions lately from one of our posts, and I felt compelled to comment, but as usual, I got a little long-winded, and decided to turn this into a post instead.
The discussion pertains to a person who is comparing his affair relationship with the one he has with his wife and is struggling with the choice between staying with his wife or with the OP. 
One of the issues is that there is a serious lack of intimacy (sex) within his marriage—predominantly due to his wife's lack of sexual desire.
Honestly Doug could have written many of the same things that this person has and it breaks my heart knowing that I was the same kind of wife at one point. It is something that is very difficult to think about, but I want you to know that it has a lot more to do with how I was feeling at the time rather than not being a sexually adventurous woman.
I have learned so much these last two years about how women and men view sex.  I feel that I was  uneducated about Doug's needs as far what he needed from me physically, just as Doug was unaware what I needed in order to feel loved and cared for.
This created a situation that began to spiral out of control, where we both began to feel unloved and undesired and began to blame each other for our unhappiness. Obviously, all of this doesn't work well for a relationship.
I don't want to use this as an excuse, but I didn't have much confidence in my ability to be sexual.  Doug had been my one and only sexual partner. 
I was a Catholic school girl (you know how the song goes) and in the beginning of our relationship our sex was more about quantity rather than quality – usually after consuming too much alcohol!  I didn't have much confidence even after we got married to do anything out of the norm, as I was afraid that I would look stupid.
Being a mom twenty-four hours a day wasn't the best aphrodisiac either.  Gaining a few pounds here and there didn't help, and always keeping one eye on the bedroom door to see which kid might wander in really hindered the passion.
I know that Doug would say I was beautiful, he found me attractive etc., but I would often wonder if he was just saying that to get sex because his actions outside the bedroom reflected a different opinion. I felt that he didn't care for me and would rather spend his time doing other things than be with me.  Just as he felt I didn't care for him any longer, I believed I was at the end of his list.
After I found out about the emotional affair and I began to read books and explore why I felt this way, I began to understand that I didn't hate sex and I wasn't frigid.  There was a lot more to it. This knowledge set me free and I gained more confidence in myself sexually.
I adapted a "what the hell" attitude and focused on the pleasure that I was receiving.  I also felt closer to Doug than I had in years because of everything we were going through during and after the affair.  We were talking, spending time together, and we were feeling a lot of intensity as we were trying to decide what to do.  All of this was very good for our sex life.
As someone had mentioned before in the beginning of our recovery, our physical relationship went over the top. Almost like two people wondering if each time would be our last. (similar to how you feel when you are in an affair)  Now sex has become something very exciting and special.
My words of advice…Don't let a lousy sex life necessarily be a reason for an affair – or a divorce.  There had to be some sexual spark there at some point in your relationship.  Discuss the situation with your spouse and find out where the disconnect is and what each of your romantic and sexual needs are  and try to bring that spark back.  It may take some work but it can be well worth it for obvious reasons.