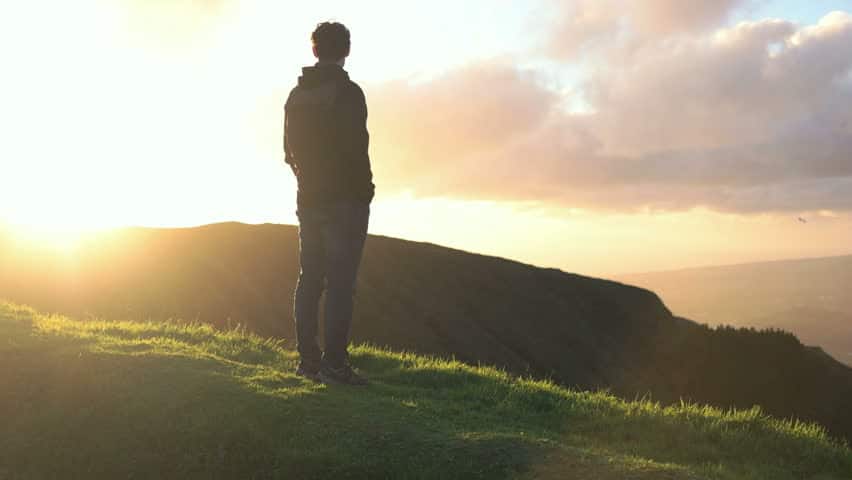 It's imperative that you get in touch with your own power after infidelity strikes.
By Linda & Doug
We wanted to address a common struggle that many – if not most – of our betrayed readers and members experience at some point in their recovery and healing process. 
A loss of control or power of the situation. 
Now typically there are 2 general scenarios that we commonly encounter:
The unfaithful person refuses to end their affair and/or make a choice as to who they are going to choose to be with.
The unfaithful spouse isn't participating in the recovery and healing process.
For the purposes of this post, we'd like to concentrate on the second scenario.
Here's an excerpt from an email we received a while back that demonstrates this particular situation.  (And we get these types of emails on a daily basis.)
I've been going to group sessions and have gotten support and learned many coping mechanisms to help with my despair. I've tried to work with my spouse, but four months after D day, he was done. Over it. "Get over it or don't. Move on." How I hate those hurtful words. He says he's been good. He's made changes. I have nothing to worry about. How do I know? Because he tells me so.
Here's the thing: he still works at that company; he still has contact with his affair partner; he won't prove it by showing texts and emails after promising to do just that. On and on. One broken promise after another. He doesn't care to rebuild trust. He doesn't care about forgiveness. He says to just be happy! No resolution. No more discussion or clarification.
Trying to get him to read articles is futile. He doesn't believe in any therapy, refuses to talk to anyone besides himself and believes what his brain tells him. I'm the victim in this, yet I must treat him as the victim giving in to avoid his emotional and verbal punishment for hurting his feelings!! That's insane!
Recently, I (Doug) shared the email with David Feder during an interview for the Affair Recovery Movement.  
David is a psychotherapist who specializes in helping people recover from infidelity, a forgiveness trainer and a Certified Sex Addiction Therapist.  He is also the founder of the website My Life After an Affair and is passionate about helping people recover from infidelity.
I asked him several questions on how a person should address such a situation in a way that they can empower themselves to somehow affect the recovery and healing process. (among other things as well)
You can listen to the full interview below:
David also shares some DO's and DON'T's that the Hurt Partner May Want to Consider (David goes over these in the audio as well):
DO's 
Accept that the affair happened
Discover your "best self" & be that person
Know your VISION & keep focused
Draft healthy boundaries/ Consequences/accountability
Be in control of your emotions/reactions
Maintain authentic connection/honesty
Create a good support network
Give the wayward partner space to figure them self out within boundaries 
DON'T's
Insist on holding onto the past, trying to re-create the past; your old relationship is DEAD
Define yourself based on what the WS does and doesn't do
Remain dependent
Be reactive; wishy washy
Offend from the victim position (guilt/shame)
Be passive-aggressive
Do it alone
Threaten the wayward partner to do something you aren't sure of
Empowering Affirmations
In an earlier post Sarah P shared some empowering affirmations that one might consider
She created a list of affirmations that she sincerely hoped you will read often.  Sarah goes on to say…
"I invite you to take it a step further and to say these affirmations aloud to yourself. Our brains are wired in such a way that repetition is required to develop new thought patterns and habits. If these affirmations do not sound like your inner voice as of yet, I invite you to say them out loud many times until you feel them. Of course, if any of these affirmations do not suit your needs or fit your situation, there is no need to use them.
It is simply a suggested list that I have put together for you. All of these affirmations are written for anyone to use. If you believe in the one God, then I invite you to pray with these. As always, my advice is only a suggestion and never something that you should do just because I suggested it."  (If you'd like to download and print off a PDF version of this list, click here)
Affirmations
I always have a choice.
I can always say no to people or situations that do not align with my life's highest good and purpose.
I can positively shape my personal experiences by seeking out the things that I need and by letting go of the people or ideas that no longer serve me.
I do not have to stay in a marriage for economic reasons or for children. I stay in a marriage because I wish to stay there.
I can say no and walk away from situations that cause me emotional pain or turmoil.
I do not have to do anything that I do not wish to do.
I do not have to do something because someone tells me I should do it.
If my wayward spouse is still having an affair, I do not owe my wayward spouse anything. I will not allow my wayward spouse to use me emotionally or physically because I am a valuable person who deserves respectful and faithful relationships.
I choose not to use codependent thinking or codependent reasons to stay in a relationship that no longer serves me.
I choose not to lie to myself or others by making excuses for an emotionally abusive or adulterous spouse.
If I choose to stay in a dysfunctional marriage where I am being harmed in some way, I choose not to present myself as the victim of the situation. Staying is my choice.
If I choose to stay in a harmful situation, then I still have the right to draw boundaries with a harmful spouse and stand up for my own dignity.
There is always a solution to every situation and I am never stuck. However there may be times when none of the available solutions are ones that I consider viable.
I choose to hold my wayward spouse accountable to his or her actions and choices.
I will not make excuses for my wayward spouse's behavior, although I will continue to seek insight into why they have made the choices that they have made.
I refuse to listen to any reasoning that would cause me to shoulder the blame for my spouse's affair. (For example, my age, my bodyweight, my physical appearance, my hobbies, my availability or not, and anything else along these lines cannot me used against me as a reason for my spouse's affair.)
I choose not to enable my spouse's current affair.
I choose to let go of self blame, I choose to let go of low self-esteem, and I choose to assert my individual rights in my marriage.
I choose to take steps to protect myself financially, emotionally, and physically.
I choose to take a walk, do mild exercise, or commune in nature each day.
I choose to take downtime for myself and engage in self-care activities.
I choose to outlive negative labels that have been created by myself or others.
I realize that I am inherently worthy of being cherished, being loved, experiencing loyalty, and experiencing emotional safety in my marriage and in other close relationships.
I acknowledge that sometimes I can make mistakes and make choices based on the wrong reasons. Sometimes I may make fear-based or anxiety-based choices, but I realize that I can always turn away from a bad choice and get on a path that serves my needs in positive ways.
I will be aware of the times when my wayward spouse or other family members are trying to draw me into a needless fight. I choose to quietly walk away from these situations.
I will not engage my spouse with demeaning words, yelling, or game playing. I will find other ways to make myself heard that are not based on negative or low-energy dynamics.
I will be aware of gaslighting and I will call it out and then walk away. I will no longer be fooled by a gaslighting spouse.
I will behave in ways that quietly command respect and refuse to engage in situations that harm me.
I will develop a space where I can go for solitary quiet time when things are going poorly.
I refuse to allow others to dishonor me with their words or their actions.
I choose to honor myself by setting boundaries around situations where my spouse or others dishonor me by their actions.
I am worthy of love, understanding, patience, fidelity, and respect.
4 Empowering Thoughts from Linda for Affair Recovery
Finally, Linda shared some of her thoughts on this back in 2012 – when we were going through this mess:
"After a momentary period of desperation, I suddenly felt empowered and riled up.  I am not a counselor or a therapist, but I am someone who has been through the turmoil of an emotional affair and I have learned from my triumphs and mistakes.  I hope that maybe you can benefit from some things that I have learned from our experience.
Don't be pulled into the fantasy of the affair. Right now your spouse is living in an illusion.  The person that he is "in love" with is an image that he created in his head.  The person may be real, but the OW is not the perfect person he believes she is.  She cannot meet his needs any better than you can.  The OW is simply provided with the perfect opportunity to project her best self onto your spouse.
Doug only experienced the OW in a work situation, and on their special lunches.  From what he experienced during that time he believed that was her whole and true personality.  He created in his head that she was the perfect person for him.  He might as well have had an emotional affair with Angelina Jolie since he probably knew just as much about her as he really knew about the OW.
The affair is not your fault. Do not take responsibility for the actions of your spouse – even if your spouse is telling you that the affair is not your fault.  If he continues to tell you that what he found in his affair partner was that which was missing in your marriage, he is still blaming you. If he is telling you that you should have done things differently, or that his affair partner fulfills a need, he is still blaming you.
Until he takes full responsibility for the affair, admits that he too was part of the problem in your marriage, and is willing to do whatever he can to make the marriage work (no contact with other OP, see a therapist, read books, etc.) then he is still blaming you for the affair.
Your spouse may be telling you that he is unhappy in your marriage because you are negative, bitchy, boring etc.  Please do not allow your spouse to compare you to the OP and hurt your self-esteem. Please listen to what he is telling you, then take the time to think about what is really true and accurate.
Doug told me that I was always so negative and the OW was always positive.  I took this very personally thinking that I could never be like her, but then I really thought about it and agreed I had become negative over the past years.  I then thought about why. I realized that I had been working too hard, taking  too much responsibility around the house, and I became tired, boring and resentful.
I also realized there was a very easy solution to the problem, so I stopped working so hard and started spending time doing things for myself (exercise, long bubble baths, happy hours).  You know what?  The negativity magically went away.
I learned that I wasn't doing it to save my marriage. I was saving myself and I was much happier as a result.  I took some of the load off of me and put it on Doug.  Much later I realized that I was making it very easy for him to conduct his affair.  When I thought he was putting in so much time at work, I tried to be a good wife and pick up some of his slack, but little did I know that I was making it much easier for him to maintain his emotional affair.
Don't be drawn into the fantasy that your spouse is perfect.  Before I found out about Doug's emotional affair, I was very unhappy because there were many things missing in our marriage.  Our communication needed improvement, we both had become too involved with our children's activities and we both became boring.  Doug would often stonewall me when I tried to confront him with my discontent.
As soon as Doug told me he didn't know if he loved me anymore I forgot everything I was unhappy about, and blamed our problems on me.  He became as perfect to me the OW believed he was.  I felt that if someone else overlooked his faults, then I must be too sensitive.  If he was so attentive to her then I must not be worth the effort.  I began to believe that he was as perfect as her fantasy believed he was.
Don't go there.  Make a list of his faults and look at the list realistically.  Discuss this list with your spouse .  Do not allow him to treat you in a way that is not appropriate just because he claims that the OW agrees with everything (that they communicate well etc.).  Again, he is living in a fantasy world.  Their communication is not that of real life.
Educate yourself as much as you can about affairs. You need to have the knowledge and power and realize that your spouse has lost his/her mind. You are the one who needs to keep your head on straight.
I know you are in severe pain, and you are not eating, sleeping, your pulse is moving at a rapid rate, you are not thinking clearly, but you have to pull yourself together and pull yourself away from the fantasy world that your spouse is experiencing.
Treat him/her like you understand what he/she is going through but you will not allow him/her to hurt you in the process. Pretend you know what the future will be like, and that down the road he will be unhappy when he/she finally understands that the relationship was just an illusion.  Let him/her know that he/she is risking everything for someone who he/she barely knows.
Do not lecture him/her, or constantly tell him/her these things, but behave in a way that demonstrates that you know that he/she would be better off with you.  Have the confidence that the affair will not work out and that he/she will regret his/her actions."
We'd love to read some examples of how others were able to empower themselves during the affair recovery process.  If you would, please share your experiences in the comment section below.  Thanks!