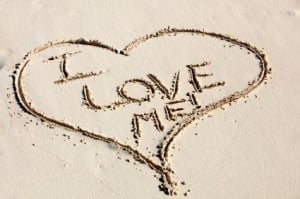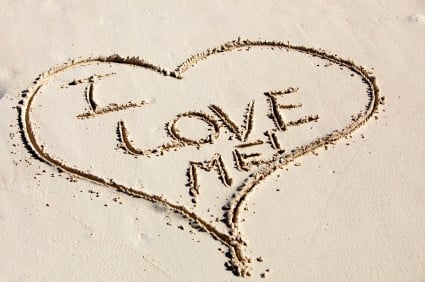 Experiencing the trauma of an affair can be bad enough to endure, but one of the most devastating aspects of an affair is the effect it can have on your self-esteem.  It can make you feel that you are a terrible, worthless person.  After all, why else would your spouse have an affair and risk your relationship?  Rebuilding your self-esteem after the affair can be a daunting challenge.
Linda still struggles with this often.  She frequently has bouts of low self-esteem where she questions everything from her looks to whether she is a good conversationalist. 
These concerns have absolutely no basis in fact, but since the affair, her self-esteem took a big hit. I feel extremely bad about that as there was really never any issue with her personally–physically or otherwise, and did not contribute to me having an affair at all.
Experts suggest that the first thing you need to do is realize that you are not a terrible, worthless person.  You're not perfect, but then nobody is. The affair was not your fault. You also should realize that your cheating spouse had an affair because of a flaw in his or her character.  This flaw caused the affair—not you!
You may be partially responsible for problem issues that existed in your marriage before the affair, and you will be jointly responsible for the future of your marriage, but the affair was the cheater's fault.
Feeling Worthless After the Affair
Remember that the cheater is actually having an affair with a fantasy, and that is what the injured person is competing with.  The cheater places the affair partner on a pedestal and the poor victim often buys into the thought that he or she is less than worthy.  The victim feels as though he or she must be a terrible person for the spouse to cheat.
Dr. Frank Gunzburg says that "What you need to do is keep in mind that the cheater is demonizing you.  Your partner is living in a fantasy world and may very well be rewriting history to match that fantasy." Even more curious is that often, the cheater never actually verbalizes this to the victim. Rather, the victim assumes it to be true.
Gunzburg suggests that you don't take on the burden of the affair, but instead remind yourself of these truths when you are struggling with feelings of worthlessness after the affair:
1. A character flaw in the cheater caused the affair.  It's is the cheater's responsibility.
2. Your partner may be rewriting history based on his or her need to justify his or her position regarding you and your marriage.
3. Your partner has an investment in placing a "halo" around his or her affair partner while demonizing you.
To help you rebuild your self-esteem , Dr. Gunzburg further says:
"If you keep these three things in mind, it will help you realize that the affair isn't about you, that it isn't your fault it happened…and that you don't have to suffer with feelings of worthlessness after the affair."    
Now it may take more than this to heal your weakened self-esteem after the affair, but it is a good start.  His book, "How to Survive an Affair"treats the issue more fully.