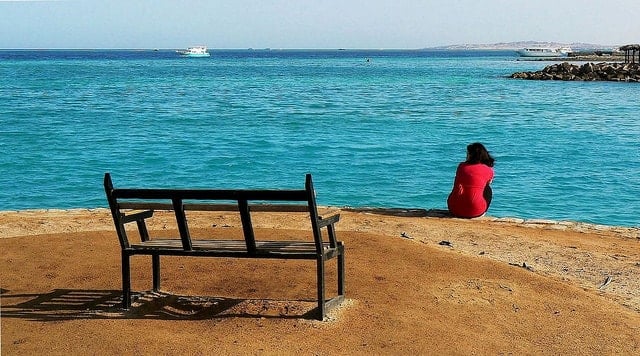 One of the things that betrayed spouses face on a daily basis are feelings of abandonment. Sometimes these feelings are barely lurking in the background as fleeting shadows as you go about your day. Other times these feelings are at the forefront of your mind and enter your mind with a ferocity that leaves you a mere puddle on the floor, crying your day away.
By Sarah P.
You have been abandoned and as a result, you have been changed.
An author from Gaiam, an online blog, describes abandonment accurately and succinctly:
"Being abandoned can be one of the most difficult situations any of us will ever have to face. Abandonment issues can trigger depression, mistrust, and irrational amounts of fear. These issues affect daily life, careers, friendships and romantic relationships. But if you've been abandoned, you're not alone — even though you might feel that way…
Abandonment is a complex issue. Similar to dealing with the death of a loved one, abandonment involves a deep sense of loss.
But unlike grieving over a departed friend or relative, there is little or no closure with abandonment. In some cases, there are no goodbyes and no last words; just loss. The finality of death is certain, but abandonment issues deal with the uncertainty of whether the loved one will ever return, why they left in the first place, and whether or not the one abandoned will ever be able to trust the one who abandoned them again. And like being rejected, being abandoned may usher in an extreme loss of self-worth." (1)
What is some of the fallout of being abandoned?  Well, aside from leveling your self-esteem and sense of self, one of the major things that abandonment does is it can subconsciously lead you to participate in behaviors that ensure future abandonment. Or, it could lead you to building a wall so high, no one gets in, not even trustworthy people such as your children or other beloved relatives. Or, it could cause you to participate in many different self-sabotaging behaviors that include self-medicating with addictive substances.
Relationship coach Jordan Gray further describes abandonment:
"Abandonment differs from a general grieving in that it commonly takes a massive hit on your self-esteem.
You take the abandonment as a reflection on your value as a person and you internalize their decision as your fault. When someone unexpectedly abandons you, a part of your mind quickly gravitates towards "I must have made this happen. How can I blame myself for them leaving me? In what ways am I unlovable?" …
If left unchecked, the emotional residue from abandonment can wreak havoc on your personal life and overall sense of self.
This internalization of the abandonment often leads to more toxic emotions like shame, and deeply rooted insecurities, and toxic behaviours like addictions, compulsions, and self-medicating with drugs or alcohol. This is by no means a compressive list and addictive or self-medicating behaviours can take many forms…
Abandonment often leads to resistance towards letting yourself love anyone. You don't feel like you're worthy of letting someone close and so you keep everyone away with a hardened exterior.
You may also self-sabotage your relationships because you fear letting someone get close to you, and so you ensure that they never can by cheating on them, pushing them away, or leaving them abruptly as the swift and heavy door slams shut between the two of you and you hold yourself back from feeling anything towards them." (2)
If you have been following my blog posts for a while, you will pick out a subtlety in the above. It has something I have written about in the past as a reason why some people cheat. I have said in the past that even though it seems outrageous, some people actually cheat so that they do not have to get close to their partner. Affairs automatically drive enormous wedges between people. For people who fear genuine closeness or feeling emotionally exposed, having an affair with another feels like the perfect solution, even if this form of self-sabotage does not register on a conscious level. If a person has an affair, he or she does not have to give his or her full self to the relationship. They are giving small parts away to their spouse and their lover, thus getting close to neither.
I have noted that when people have been profoundly hurt and abandoned in childhood, they can have one of two reactions: codependence or radical and illogical self-reliance. It is my opinion that women more easily fall into codependent behaviors and men more easily fall into radically self-reliant behavior.
However, you don't have to have experienced abandonment in childhood to develop issues with severe abandonment as an adult. If a husband or wife abandons you with no warning, it does not matter how emotionally healthy you were before the abandonment.
If you try to talk to others about how profoundly your life has been changed, some may not understand it. One of the main problems with abandonment is that those who have not experienced it confuse it with being left by someone. But, being left by someone and being abandoned are two different things.
Consider the actual definitions of leaving versus abandonment:
"Leave and Abandon are two words in the English language that are often used as interchangeable words. They are not interchangeable in character for there is some difference in their meaning and connotations.
The word 'leave' gives the sense of 'go away from' as in the sentence 'I shall leave the park in an hour'. In the sentence the word 'leave' is used in the sense of 'going away from the park in a specified period of time'.
On the other hand the word 'abandon' is used in the sense of 'give up completely'. Look at the two sentences given below:
He abandoned the hope.
He abandoned his home and went to the forest.
In the first sentence you get the idea that the person has given up the hope completely. In the second sentence you get the idea that the individual has given up or left his home for ever and retired to the forest. This is the major difference between the two words.
In other words, it can be said that the word 'abandon' gives the additional sense of 'giving up something forever' as in the expression 'abandoned the game'. The expression gives the meaning that the person has given up the game forever.
The word 'abandon' gives an extra sense of 'forsake' or 'desert' as in the sentence 'he abandoned his children' in the sense of 'he deserted his children'.
On the other hand the word 'leave' gives the sense of 'depart without taking' as in the sentence 'he left his gloves in his home'. Here it means that the person departed from his home without taking his gloves. The word 'leave' is often followed by the preposition 'for' as in the sentence 'he is leaving for Paris tonight'. The two words should be used with precision and care." (3)
What is my definition of abandonment?
Abandonment is something that happens forever and is final. Leaving implies a return; if there is a return, there is hope. Abandonment gives no sense of hope because the victim has no say in the matter – there is no talking it through –  the abandoner has made up her mind and her victim has no choice.
One of the reasons abandonment hurts so much is because the victim simply has no say and usually no warning. It is such a shock to a person. Abandonment feels so terrible because it is a very personal and utter rejection of the victim's entire self and subsequently it destroys a victim's sense of self.
Abandonment is as final as death, only the person who abandoned the victim did not die. The person who abandoned his or her victim is alive and well somewhere living his or her life. The person who was abandoned wonders what they did to cause such abandonment and they might wonder for the rest of his or her life.  The person who knows the answer as to why they abandoned their partner, but simply refuses to give it. Even though the perpetrator is alive, he or she prevents their victim from having any kind of closure and having to spend their entire lives guessing what about themselves was so horrid that they were left without warning.
Since a victim's feelings were so heinously disregarded, the victim might begin to believe he or she was equally heinous. A victim might start to hate himself or herself and to fear everyone around them. A victim might think of even the tiniest flaws and believe the simplest things caused abandonment.
Another affect of abandonment is that the world a person once loved immediately becomes foreboding and untrustworthy. The victim of abandonment realizes that whatever he or she believed was true about their life was not true. Worse, the abandoner will not even give the tiniest hint to his or her victim of whether or not anything in their past relationship was actually genuine.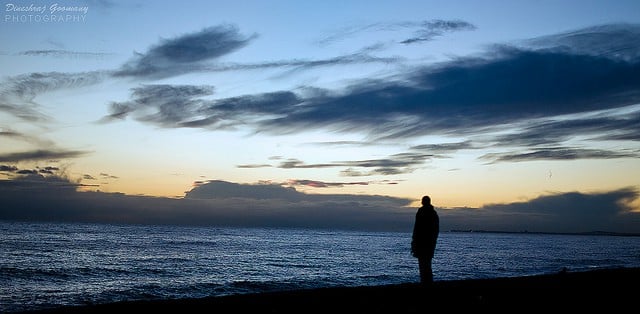 My story…
In the case of my ex, he emotionally abandoned me and refused to tell me why. He lied, he gaslighted me, and then he became violent so that I had no choice but to leave our mutually owned home. (Yes, you can still be emotionally and physically abandoned if you are forced to move out under extreme duress and force.) I begged him for answers and each time I did it, he only told me more lies and started tearing down my self-esteem.
A couple of days before his violence forced me to leave, I was sitting on the den couch reading. He wanted to talk about a piece of mutually owned furniture and I said to keep it. As he was exiting the room, he looked me square in the face and said out of the blue: "you know, you have a higher chance of dying in an airplane crash than getting married after 30." Then he chuckled and left. I was 29.5 years old when he said that.
At that point, I thought I was going to lose my sanity.
Not only was he cancelling the engagement and a future wedding, he would not tell me why. I asked several times if there was someone else and each time it was met with yelling and denying. He swore on the Bible there was no one else. (How low can you go?)  I was asking him to try to work it out and he kept saying "no" without giving me a reason.
Worst, he knew it was my dream to be married and to have a family. So, why on earth did he have to pour salt into the wound and then twist a knife around by telling me I would die in a plane crash before getting married or having children. Why?
To this day, I can remember this scene as if it was yesterday. The cruelty involved in telling me this was unfathomable.
The only thing I had done during the period between breaking up and me being forced out was to beg him to give it another try.
I never called him any bad words. I never yelled at him. We slept in separate beds. I cannot even begin to describe how painful it is to need to desperately be comforted and to know the source of both your pain and the one who could give comfort was only a room away. There were nights all I could do was weep, that is, if I was not in a full-blown panic attack and unable to breathe. He knew all of this and pretended it was not happening. Honestly, I would rather die than have to live that horror show ever again.
The other game he played was he refused to take back the engagement ring or any of the jewelry he had given me, which was worth several thousand dollars. He kept saying, "You keep it. I could care less." But, I kept telling him to take it since I did not want a reminder of this chapter in my life; this is exactly why he wanted me to keep that reminder. How cruel is that?
Once again, what kind of absolute cruelty does it take for someone to do this? Now I know that the other woman probably orchestrated all of it—even the cruelty—because I was dealing with a person I no longer knew. Sure, he looked the same, but his former self had been replaced but a cruel man I didn't recognize.
The whole break-up was affecting my performance at work. I had to approach my boss and ask for a leave of absence and tell her it was over a break-up. She did not understand why I was so upset, but she was nice enough to give me a short leave of absence.
It took only about a week after I moved out for coworkers to approach me with what they saw. The other woman was bragging about her 'poach' and was introducing him as her fiancé at a party where there were mutual friends. One woman who had my back pulled out as much backstory as she could from the OW herself. She knew I needed information because she could see that not knowing was killing me. This woman was also a strong Christian and she and I had prayed together before. So, she had extreme compassion for me and decided to find out as much as she could for me. And the OW was happy to brag to her about how she poached him and the fact that she had moved into my home the day I left.
My coworkers story was corroborated by many others since we worked in the same industry and knew many people in common. Everyone at work sided with me on one level or another and many women came to show solidarity.
Twisted Thinking
Affairs twist people's minds in the strangest ways and make them see life through a different filter. For example, a woman that I could tell hated me came to show solidarity and apologize to me how she had treated me when we were working on a project together.  Then, she told me why she treated me badly despite my kindness toward her.
She was a very tall, slim, beautiful blond who looked like Olivia Newton John. Physically speaking, I was her opposite. I am only about 5'5,' have hazel eyes and auburn hair and I was built very differently than her. She told me that the reason she hated me was her first husband left her for a woman who looked almost identical to me. I was shocked and told her that her husband was a fool. Clearly between the two of us, she was more attractive. But, I guess it's like comparing apples and oranges. We were so different looking in all ways that one cannot really say who is more attractive. I am one type, she is another, but I have always wanted to look like someone like her, if I had a preference. So, I told her she was more attractive than me and that it just goes to show men don't necessarily choose someone more attractive than their wives.
We became friends and she told me that was healing to her to realize someone can look like the woman who poached her spouse, but I was incredibly moral and also having been victimized by infidelity, like she had. I helped her pick out the right guy for her and they got married and are still going strong, I still think of that to this day. I had always wondered what I had done to offend her. But, I had done nothing—I merely reminded her of the most painful time in her life and so it colored her entire world.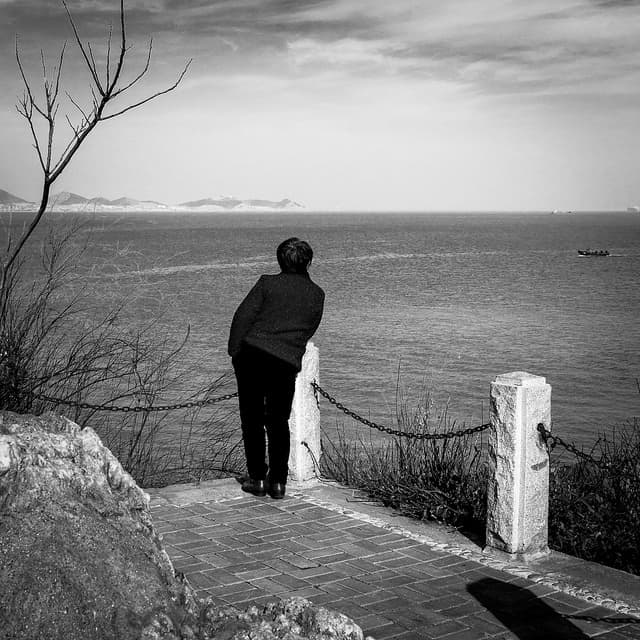 Back to my ex…
I hired an attorney to talk to him about selling the house because I could not stand to talk to him and be gaslighted me some more. About 10 months after the break-up, he violated an order I had filed with HR that told him not to talk to me or approach me. But, he figured out I would go and work in a particular conference room alone before I ran morning meetings. So, he would come into the conference room and try to intimidate me by putting his hands on my back or shoulders and generally getting into my personal space. I did not acknowledge him and stopped going to the conference room early.
I still look back at this and ask myself why. Why did he have to be so cruel? Why did he have to assert physical control over me months after the break-up and in violation of an HR order? Why was continued intimidation and taunting so important to him?
What kind of person does this?
The more I go over the details of my story, the more I realize I was unfortunately engaged to a very charming sociopath. When someone else came along, he had no problem with throwing me away, but also got pleasure out of taunting me over it.
I had had serious boyfriends before him – all long-term relationships – and each relationship ended due to the usual life events of 20-somethings. Someone was moving to another country, or another was moving to another coast, or things just mutually fizzled out. There was no trauma. I had not known real trauma until my ex did what he did to me.
He ended up marrying the other woman and having a son and a daughter with her. I wonder how his daughter would feel if she knew her dad was a sociopath who could become violent if not getting his way. Worse, I wonder how he will react if his daughter ever encounters a similar situation. Will he make a connection that he did all those things to me years ago or will he see himself as a noble husband and father who will preach loudly about how he would never treat a woman that way.
My guess is that some of the worst perpetrators actually paint themselves as victims. For example, when psychologists interview serial killers, they almost always spin a story of victimhood and believe they should be let out of jail. Very few genuinely come to their senses and realize what they have done. Some will read the Bible and pretend they have changed, but in many cases I do not believe it is so.
Was it my fault?
When my ex abandoned me, I asked everyone around me what I did to hurt him. Was there something that I did that drove him away?
While no one is perfect, I will say the following about myself. I am not a yeller and never have been, I have never touched anyone in anger – not even my ex during my deepest moments of pain.  I am supportive of other people's goals and try to help them reach their goals. I always had my ex's back at work. I always made sure there was a fresh cooked three-course meal for dinner (after a 10-12 hour day).
One time, after we first broke up, a therapist asked me directly if perhaps I was frigid towards him in a physical way. When I gave the therapist the actual answer about my intimate life with my ex, she just about dropped her pad of paper. She said she had never encountered a couple that could keep the same passion (as the day they met) going for several years. Yes, that is TMI, but I hate the myth of the frigid woman and I have heard one too may people say about betrayed wives that they obviously did not know how to please their men. And when they say it, they act as if that's a valid excuse for abandonment of a wife or for a man to have affairs. Even if a woman is so-called "frigid," she did not cause her abandonment.
Also, I made a very concerted effort towards his family—his parents, aunt's, uncles, and cousins. In fact, his mom actually made me seem like a problem because of this.
One Thanksgiving, I spent it with his extended family. There were many different tables set up. We happened to sit at a table with his female cousin and her boyfriend. I spent the evening laughing it up with them, getting to know them and genuinely showing them that I was interested in having a good relationship with them.
Afterwards, my ex got a lecture from his mom about my behavior. Can you guess what she was angry about? Was she angry because we did not sit with her and her husband? No. Had I said something offensive? No. Had I done something offensive? No. So what was she so angry about? She was angry that I reached out to my ex's cousins and invited his female cousin and her boyfriend to stay with us if they wanted to come to our area.
So why was that a problem?
Well, that was a problem because my ex's mom believed the cousin and her boyfriend were "riff raff nobodies" and that me associating with them was embarrassing. Why were they riff raff? It was because they had not gone to college.  They worked fulltime, but that was still unacceptable to my ex-MIL. (My ex's mom had not gone to college either—and so it was very ironic that she would criticize her own family members for the very same thing she had not done herself.) Can someone say narcissist?
So why am I rehashing how I was in a relationship with him?
Well, because I tried my best to be the perfect fiancé. I was crazy about him and loved him from the bottom of my heart. I wanted to make him feel like a King, my King. According to books on relationships, I did everything right.
But then, he still had an affair and abandoned me.
I want the narrative that says a woman did something to "force her husband to cheat" to die for good. I want the narrative that a normal woman caused her own abandonment to die for good. I want women who have given their whole selves and lives to their husbands and children to STOP being blamed as the cause of a husband's affair. It makes the husband seem like a victim, rather than the wife (who is the real victim.) The husband made a choice. He could be married to the most perfect woman on the planet and still make a stupid choice – a choice the wife had nothing to do with. It has to do with his selfishness, or entitlement, or their ego, or just because the wind was blowing toward the west that day. There is no excuse for it.
(To the betrayed men out there, I am not talking about you. And I do have a section for you later in this post.)
What Are Universal Core Emotional Needs?
Everyone, whether male or female, young or old, black or white, has core emotional needs that need to be met. Here is Maslow's Hierarchy of needs: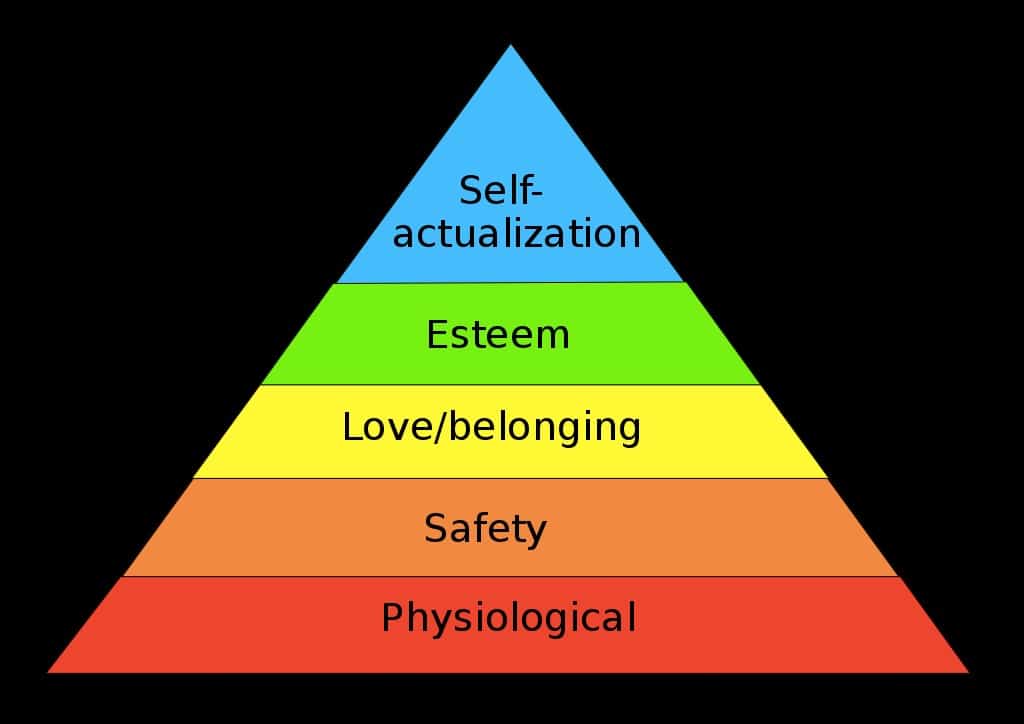 People need to have each category met, starting at the very bottom. These categories are inter-twined and not strictly separate.
Physiological needs include very basic needs to survive: food, shelter, clothing, air, and water. Safety needs include: well-being, financial security and an overall sense of being safe in one's environment. Love/belonging needs include: friendship, intimacy, family, and a sense of being loved. Esteem needs include: getting respect from others, self-esteem, and self-respect. True self-esteem comes from within due to competence, self-mastery, successful experiences, and independence. Finally, self-actualization has to do with achieving one's full-potential and an implied inherent duty of each of us to reach our full potential. If you look around, it is easy to see that most of us never achieve true self-actualization.
Let's look at Maslow's hierarchy and how abandonment can disrupt it…
If someone is truly abandoned, all areas of the hierarchy will be disrupted at least temporarily.
Let's go back to my story with my ex. The first level of Maslow's Hierarchy was disrupted because he caused physical harm to me in order me to abandon our mutually owned home. Note, my name was the first on the title and I had put more money into it. So, my inherent need for shelter was removed.
Next, let's look at how my safety needs were interrupted. Well, I no longer felt safe in my environment because my ex proved to me I was not safe by becoming violent. Thus, my safety needs were not met.
Next, let's look at my need for love. Obviously, his love was removed without notice along with his friendship. A very important thing to note—he and I were very good friends before we dated and he was a wonderful friend before he abandoned me.
Next on the pyramid is esteem. Obviously, I had failed terribly in terms of having a successful experience with him or mastering our relationship.
Finally, during the time I was grieving the most, self-actualization was very far away. At that time I was suicidal and had I ended my life, any chance of self-actualization would have been obliterated, along with anything else.
We can analyze how abandonment affects us through actual psychological constructs like Maslow's Hierarchy, but all of us know purely from a common sense perspective how abandonment hurts it when we have experienced it.
Also, infidelity is a type of abandonment even if the wayward husband or wife chooses to stay. Infidelity causes a betrayed spouse to be cast adrift in a sea of uncertainty where there are no guiding lights or anchors. It is the proverbial Dark Night of the soul. The person who normally comforts you after trauma has become the perpetrator of trauma. Abandonment, whether physical or emotional, is truly the most unsettling and soul-destroying thing that can occur in life.
It makes a person feel as if the world is unsafe. It causes distrust everywhere a person looks. Even a smiling face can look sinister because for the person who has been abandoned, they no longer know if such a smile is sincere.
How does it feel to be an abandoned wife?
Vikki Stark says,
"Wife Abandonment Syndrome is when a husband leaves his wife out-of-the-blue without ever having told her that he was unhappy in the marriage. Following his sudden departure, he replaces the caring he'd typically shown her with anger and aggression. He often moves directly in with a girlfriend, leaving his bewildered wife totally devastated.  Although recovery is a struggle, many women find that it forces them to reinvent themselves in positive and exciting new ways. I went through it myself when my husband of 21 years left suddenly from our apparently happy marriage. I was devastated! As a psychotherapist, I needed to understand what happened. I conducted the Sudden Wife Abandonment Project in which I heard from women all over the world and was shocked to identify a very specific pattern to how men suddenly leave their wives."(3)
We interviewed Vikki several months ago and I also have an article on runaway husbands. But, there seems to be a difference in how each gender abandons the other.
In Vikki's case, she had finished her first book tour and her husband was there each day to cheer her on from afar and to support her. She returned from the tour and everything was wonderful. That is, until he told her with no warning something was wrong, he was leaving, and so he left for another woman without warning or explanation. He was a coward just like my ex. Most of the time, men will act like everything is great until the moment they leave. This is very confusing for women and torturous.
When a Wife Leaves Her Husband
It seems women do not "abandon" their marriages out of the blue with no warning. Wives often report they have been expressing disappointments for a long time and these disappointments have not been fixed to a wife's satisfaction. These disappointments have been festering for many years and most women do not wake up one day and abandon their marriage, never to be seen again.
Even though this section is about why women leave, our male readers need to take this with a grain of salt. Our male readers have done nothing wrong. This section is about what women report (or the excuses they make) when they leave their marriages. Just because they make these excuses, does not make them true. This is a peek into how women reason through these things.
The two most common reasons for a woman to leave a marriage are mental cruelty and neglect. (I wanted to state again, even if a woman says it, it does not mean she is telling the truth.) Here is what Dr. Willard Harley (a man) reports after years of counseling and studying marriages. Dr. Harley says this:
"The most common reason women give for leaving their husbands is "mental cruelty." When legal grounds for divorce are stated, about half report they have been emotionally abused. But the mental cruelty they describe is rarely the result of their husband's efforts to drive them crazy. It is usually husbands being indifferent, failing to communicate and demonstrating other forms of neglect.
Another reason for divorce reported almost as much as mental cruelty is "neglect" itself. These include both emotional abandonment and physical abandonment. Husbands that work away from the home, sometimes leaving their wives alone for weeks at a time, fall into this category.
When all forms of spousal neglect are grouped together, we find that it is far ahead of all the other reasons combined that women leave men. Surprisingly few women divorce because of physical abuse, infidelity, alcoholism, criminal behavior, fraud, or other serious grounds. In fact, I find myself bewildered by women in serious physical danger refusing to leave men that threaten their safety.
Simply stated, women leave men when they are neglected. Neglect accounts for almost all of the reasons women leave and divorce men.
I have little trouble convincing most men that verbal and physical abuse are legitimate reasons for their wives to leave. And there has been increasing social pressure on men lately to avoid hurting their wives physically and verbally, which makes my job even easier.
But neglect is a much tougher sell, and it is also much more difficult to overcome than abuse. While it is the most important reason women leave men, it is hard to convince men that it is a legitimate reason, something they should avoid at all costs.
Some of the common complaints I hear from women is, "He ignores me except when he wants sex, he sits and watches television when he could be talking to me, he rarely calls me to see how I'm doing, he hurts my feelings and then never apologizes: Instead, he tells me I'm too sensitive."
Most husbands are mystified by these complaints. They feel that their wives demand too much, and that most other women would be ecstatic if married to them. Their wives have become spoiled, take their efforts for granted and have unrealistic expectations.
Do women expect too much of their husbands or are men doing less for their wives than they should? I've proven to husbands over and over again that their wives usually do not expect too much of them, and when they understand and respond to their wives' frustration, the complaining ends and a terrific marriage begins.
What's more, their wives are not expecting more effort from them. Instead, they expect efforts in a different direction. It isn't more difficult to please women these days, it simply requires a change in the priority of effort.
What are women looking for in men? They want a soul mate, someone they trust who is there for them when they have a problem, who takes their feelings into account when decisions are being made. Someone to whom they feel emotionally connected." (4)
Many women also decide to leave their marriages after their children have grown. The women I know who have done this have not done it because another man is in the picture. Quite the contrary—divorced, middle-aged women have looked me straight in the face and said they are done with men—forever.
I know many women who have divorced and have never dated again, even if asked out on a date. These women are so cynical and so tired of feeling bad when they are in a relationship that they opt out and they stay out.  I know women who have been single for over 20 years, by choice.
Let me make it clear. I am reporting a trend in behavior. I am not accusing men of being bad husbands. I am reporting what is happening in homes all over the United States and I feel terrible that it is happening.
I do not believe most men were taught how to be a 'good husband' from a woman's perspective. But, truthfully, what it means to be a good husband has changed and no one has communicated this well.
In fact, in the past, being a good husband is different than it is today. Someone shifted the goal posts. This is not a man's fault.
Many men were taught being a good husband meant keeping the family financially secure. That is actually the most essential part of keeping a family together and I respect men who work themselves to the bone to ensure their families are well cared for.
In fact, I think first and foremost that being a good provider is the most important thing. I am married to someone who has to work a lot and I am also very independent. I have always put the role of "good provider" as the first thing on my list because I knew I would eventually leave the professional world after having children.
I have female friends who are there to help meet my emotional needs and be my best friends. So, I figure out how to meet my emotional needs when my husband works.
Some women are not like me and that is okay. Some women need a lot of daily emotional support and there is nothing wrong with it. Some days I need an unusual amount of emotional support if I am really stressed. Some women want to be able to get from their husbands the same kind of support they get from a good female friend.
But, no one has told most men how to give women emotional support and how to listen to a woman without having to 'fix it'.  Most men have not been raised to do it and men have been raised NOT to deal with emotions. Many men were taught that emotions are things that are supposed to be repressed and men need to keep a stiff upper lip.
Many men believe their primary role is to support a family financially and they are right. But, some women need more and when they don't get it, they live a life of frustration.
Women need to be heard and seen and need to vent. Many times, they do not want a solution—they just need to vent. Women need a husband to listen to their horrible day and to provide emotional support.
If a husband is at home, many women would like to connect through talking and perhaps snuggling on the couch without it always having to lead to sex. Women want emotional reassurance and emotional engagement from their husbands. Women want their husbands to tell them and to show them that they are special, that they are beautiful, that they are irreplaceable, that they are good mothers and wives, that they are appreciated and loved.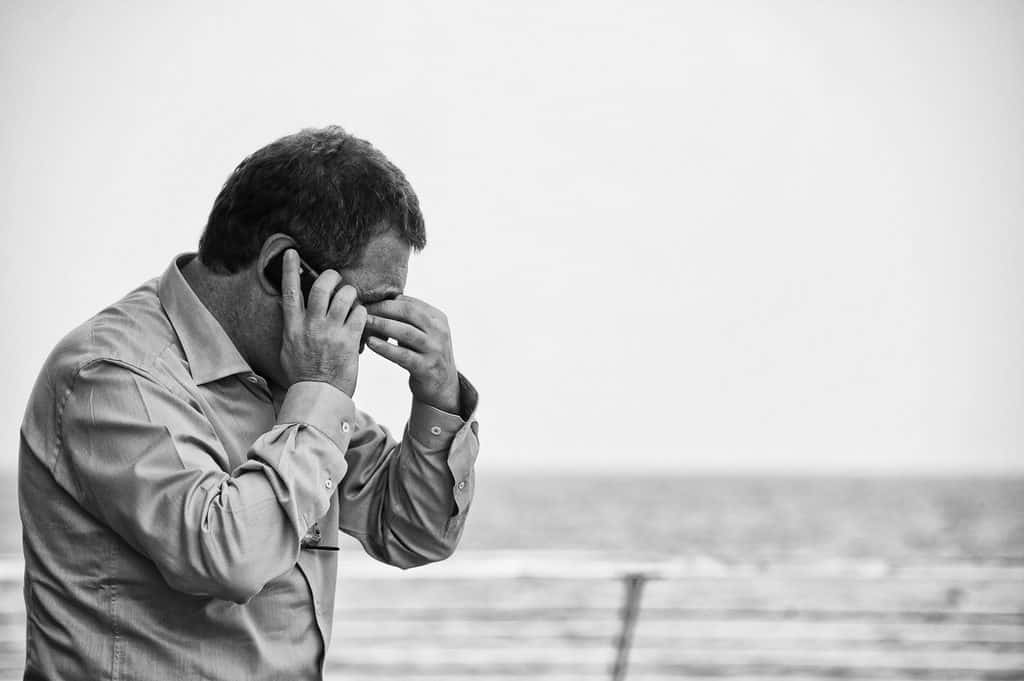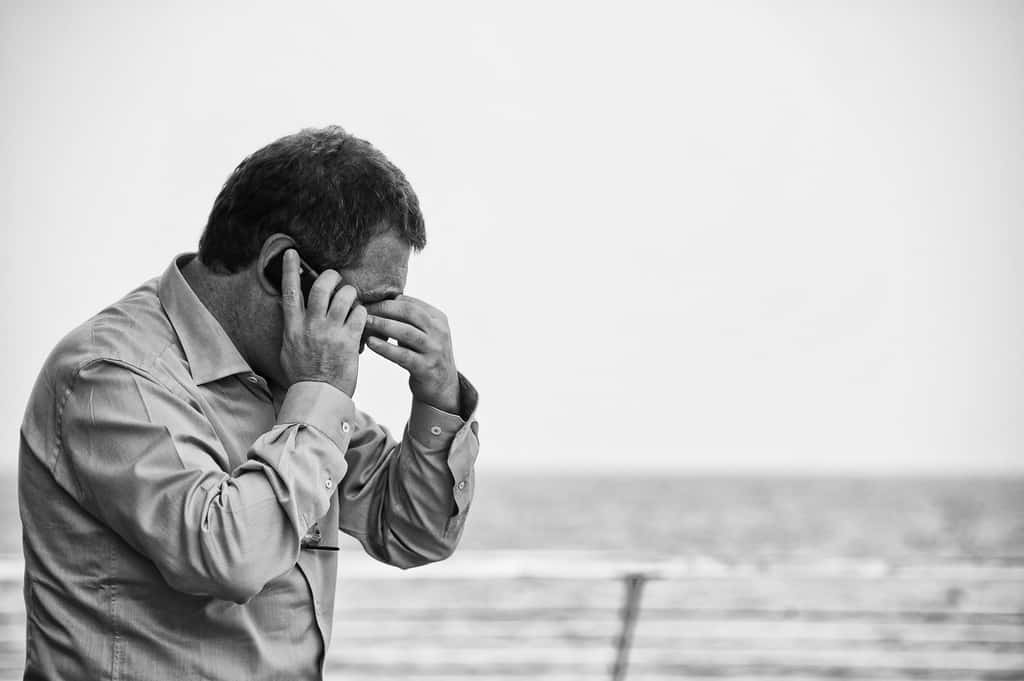 Women thrive on observations like this:
"You do such a great job with our children and they are so lucky to have you as their mother and I am the luckiest man in the world to be your husband."
"Is that a new dress? You look more stunning than the day I married you."
"All of my male friends are secretly jealous because when we are out to lunch they always tell me I have the most beautiful wife they have ever seen. I am happy that you are all mine."
"I admire you for doing all that you do to keep the home together and everyday I think about how grateful I am to have you as my wife."
"There is no other woman I would want to spend my life with or could ever hold a candle to you."
"You spoil me with such delicious food."
"I am so happy that you are my best friend and my soulmate."
"I am always here for you and want to help soothe you after a bad day. Would you like for me to run a hot bath for you and make some herbal tea?"
Also, if a husband does this enough, it will likely result in lots of sex!
Additionally, a wife always wants to know that a husband thinks of her even when he is out of the house. Sending a text with a cute or funny meme each day would go a long way. Romantic phrases like "Hi gorgeous, I can't wait to get home" also go a long way.
The women that I know and have known all want the same thing: to be deeply cherished, to be truly seen and heard, and to experience evidence of their worth to their husbands each day. Even I want this but I am realistic about life and the fact that I will rarely get such compliments. If I am feeling lonely, I snuggle with our rescue dog, a King Charles Spaniel, who is a master snuggler. These dogs have been bred for centuries specifically to be lap dogs. They are beautiful dogs with loving personalities and provide wonderful companionship.
A wife would also like to spend emotionally meaningful time with her husband doing activities that she enjoys. Some women enjoy intimate candlelight dinners, others want to snuggle up and watch a chick-flick, others want to cook together or take a run together, still others might want to see a musical or spend the night at a bed and breakfast. Women have an endless number of meaningful interests and many women want to include their husbands.
But, there are some men who refuse to do an activity of their wife's choice and it does NOT turn out well for them. For example, there is a woman who has dated a man on and off for several years. She has told him that when she spends time with him, she does NOT want to watch him ride dirt bikes in the desert, she does NOT want to go backcountry camping where there are no toilets or showers, and she does not want to watch him work on his truck. Most of all, she does not want to feel like the only time he makes any true effort toward her or time for her is because he is merely feeling more frisky than usual. Once the itch is scratched, he stops trying and goes back to working on his truck.
On the other hand, she has told him many times, almost daily, what it is she wants and needs. She has spelled it out in great detail over and over again. She has looked for many activities that they can both enjoy together, but he usually will not accompany her to such activities. He wants it his way all the time and for her to enthusiastically come along to things she has made clear she does not enjoy.
They have a pattern of breaking up and getting together. She tells him he cannot make her happy, he says she has never told him how to make her happy, which is untrue, and then they break up. She tells him what she needs emotionally and how he can meet those needs and he doesn't do it.
What's going on here?  The fact of the matter is, her boyfriend just does not want to meet her needs. He believes the universe revolves around him and there is no room for her needs. He refuses to make room for them.
Finally, this man has always been left by all of his girlfriends and they all have the same complaint—he will not budge and attempt to meet their needs.
Here is what is worse – when a woman asks something of him, he digs his heels in and he willfully does the opposite of what a woman says she needs. He will do this to punish a woman for stating her needs and putting what he believes are unfair and unreasonable pressure on him.
This woman who dates him on and off knows that if she were to ever marry him, she would be in a deeply unsatisfying and lonely relationship. She already feels emotionally abandoned by him even when a relationship. She feels lonelier with him than without him. I am sure she is close to moving on and never speaking to him again.
Now, I have many stories that are actually like this. I have heard them from friends about their friends and other friends of friends. I have overheard them in coffee shops. I have heard people in my prior profession talk about these things. I have read these stories on blogs and message boards. I have heard women in my extended family complain about such things.
Of course, because I am the person people talk to when things go wrong, I will hear stories about how wrong things are going and how terrible a person feels at any moment.
If I were a wedding photographer (for example) I wouldn't be writing this blog because I would only be seeing happy couples, full of hope, on their wedding day. There is a built in bias to my blog posts because of the topic I blog about.
I know it is not all dim and grim out there. There is hope. One can find any kind of experience they are looking for in life—both good and bad. It just so happens I write about some of the most horrendous experiences in life and try to provide readers with a map on how to get through these experiences so that they can get back to their happy place in life.
A huge caveat: this is not about man-bashing. I am telling you what thousands if not millions of women need as well as why they might leave. But, if they do leave without warning, it is not fair and it is devastating.
But, I am also saying, don't be like that guy who works on his truck.
I am not saying any of the betrayed men here have done anything to cause an affair. An affair is a wife's choice. The betrayed men on this blog are victims and been just as deeply harmed as the betrayed women. My heart goes out to all of the men who read this blog.
I was specifically speaking to a pattern of how each gender abandons. Men do get abandoned by women and it is usually in very cold-hearted ways and it is a terrible experience. Women are not perfect and women are not always the victim. There are many occasions when men are the victim of women.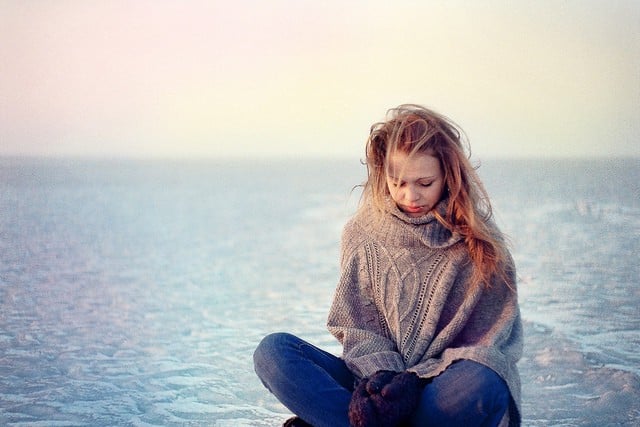 A Real Story of a Wife Abandoning Her Husband
So, there are patterns in abandonment. Generally, men abandon wives with no warning and without the wife knowing anything was wrong. Generally, women abandon, but do a lot of complaining before they do it. There are generally signs if a woman is ready to give up on a marriage.
But, life does not fit into a neat and tidy mold.
I was looking online for stories from men who have been abandoned out of the blue by women. I could not find any, so I am using a family story. Please excuse me if you have heard this story before. This story is about my husband's ex-wife.
My own husband was abandoned by his first wife. They had no children and had not been getting along, but there were no serious fights, except for when his mom stirred the pot. He admits he knew in his heart they could divorce one day – maybe well into the future – but he was making every effort for it to work because he believed in standing by his marriage and vows.  He assumed she was making the same effort and was committed as he was. There were no signs she was ready to leave either.
One day, he came back to their apartment, it was completely empty, and the walls were stripped bare. Worse, their bank account, which had just received his student loan money to pay for school, had been emptied by her. Then she disappeared. Once again, he had no warning and was soon served with divorce papers and instructions to speak through attorneys.
What was that about? Was my husband some kind of evil man? NO.
There was a reason for his wife's abandonment. But, his ex-wife could have handled things very differently and I hold her accountable for abandoning him and stealing money which was not hers.
Here is the backstory:
My husband has a mom who decided sometime before the wedding that she hated the bride to be's parents. They started feuding over money and the situation degraded. My husband's parents who were supposed to pay for half of the wedding gave some vague reason about why they would not pay for any of it even though they had the money. They said this when all the bills came due. (Ouch.) That drove the bride-to-be's family into debt and she had to borrow money from her grandparents to cover the wedding bills. During the ceremony, my husband's mom fainted and pretended she was dying. It was quickly discovered it was all a ruse and the ceremony continued.
You can only imagine how angry his wife was by that time.
Then, after they were married, my husband's mom began talking to my husband daily about how terrible and evil his wife was. She would also make up stories about my husband's first wife. (How do I know this? Because one of my husband's family members told me my MIL was saying some terribly damaging and UNTRUE things to others.)
After my husband spoke to his mom, he would confront his first wife. Then she would tell him that his mom was lying, and yet he would side with his mom.
Little did he know, she was talking to her parents and they were egging her on as well. They did not like seeing their daughter being treated this way my her MIL. (He found that out later.)
So it was that one day, without warning, he came home to an empty apartment, an empty bank account, and an impending divorce. He was completely blind-sided, without money to pay for school, and without furniture. He had to take out several credit cards and go into debt.
Fortunately, I got to benefit from his pain because just like me, he understood abandonment on a profound level and what it was like to lose money because of abandonment.
He met me five years after his divorce and still could deeply empathize what I was going through as I could empathize what he had been through. It caused both of us to take marriage extremely seriously and to want to work through the hard times because we both know the alternative is absolutely the stuff of nightmares. (Also, I met him after my ex abandoned me and after I left the mutually owned home with my ex.)
Divorce is like walking through fire, even if it was not caused by infidelity. If there are children, it is hell on earth for everyone involved. I tend to favor views about keeping families together as long as the wayward spouse will be held accountable and change his or her ways. But, if a wayward spouse won't budge and if a wayward spouse's behavior continues for years, they is not much hope for a betrayed spouse. It takes two to do their part. If the wayward spouse does not actively want to do his or her part, they still must stop seeing the other person.
In Summary
Abandonment is different than leaving and abandonment can be physical or emotional. Adults can develop abandonment issues due to experiences they had as adults and not as children. Of course, if a child has been abandoned in childhood, any adult abandonment will make the pain a 100 times greater.
Do you have a fear of abandonment due to your spouse's affair? Even if your spouse stayed do you think that he or she might be capable of doing it again? How does abandonment feel to you?
Sources:

E.C. LaMeaux. How to Overcome the Feeling of Abandonment.  From https://www.gaiam.com/blogs/discover/how-to-overcome-the-feeling-of-abandonment
Jordan Gray. How Do Your Abandonment Issues Affect Your Love Life? From https://www.jordangrayconsulting.com/2014/03/abandonment-issues/
Difference Between Leave and Abandon   From: http://www.differencebetween.com/difference-between-leave-and-vs-abandon/
Vikki Stark. Runaway Husbands. From https://www.runawayhusbands.com/
Dr. Willard F. Harley Jr., PhD. Why Women Leave. From http://www.marriagebuilders.com/graphic/mbi8111_leave.html
Photos: