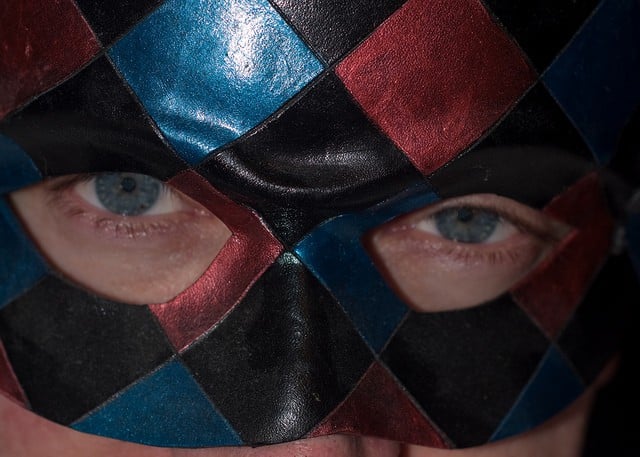 We thought we'd do something a little different this week.  Actually, we first did this about 5 years ago and it was a big success. 
Anyways, since our reader base tends to change over time, we thought now would be a good time to do this again. 
Do what? (You might ask.)
Keep reading.
The idea came from a sleepless night when I woke up about 2AM and couldn't immediately fall back to sleep.  As is often the case, I started to think about stuff.  Work stuff.  Family stuff.  Kid stuff.  And of course, blog stuff.
I got to thinking that here we have this blog that approximately 1200 people visit each day (depending on what day of the week it is), yet we are almost all anonymous.  We all choose monikers or fake names to help secure our privacy – us included.  Nobody really knows who anyone else truly is. Readers can only be familiar with fake names and possibly the situations  and backstories that apply to that persona.
It kind of goes with the territory, I guess. 
So the purpose of this post is to get to know one another a little better by introducing yourself and telling us a bit about you.
So let's try to have a little fun and get to know each other more – without jeopardizing our anonymity of course!
Things to consider…
Where are you from?
How many kids do you have?
What's your occupation?
What is your favorite sports team?
What's your favorite TV show?
What is your favorite city to visit?
What do you like to do in your spare time?
Where do you dream of traveling to?
What is your favorite beer and how many can you drink before you get drunk?
What's your favorite food?
If someone gave you a 10 million dollars what would you do with it?
What is the craziest thing you want to do before you die?
Whatever you would like to say.  Let your imagination be your guide!
It goes without saying that we expect all of you who comment regularly to participate! 😉 And hopefully those of you who like to stay behind the scenes will join in as well.                                                                                                                           
I'll get the ball rolling…
Both Linda and I are 56 years young (though feeling achier with every passing day).  We have three fabulous kids.  Our son is 27 and after 3 years of being a special education teacher to emotionally disturbed middle-schoolers, is now in grad-school working towards a degree as a school psychologist.  Oh…and he is recently engaged!
We also have twin 22 year-old daughters.  One just recently moved about 4 hours away from home for a job as a chemical engineer.  The other lives at home with us and is working as a therapist at a school for emotionally challenged young kids. 
Linda is currently teaching first grade, and after 30+ years as a teacher, is anxiously anticipating retirement and escaping the hell-hole that teaching has become.  I work from home and own a very small business and do most all of the blog related layouts and technical stuff (just winging it and learning as I go), along with writing (not so much anymore) answering most reader/member emails and talking with lots of people.  
We both have parents in their mid-80's.  Mine are snow birds and split their time between Ohio and Florida (I drive them back and forth each year). Linda's parents live close by and require daily assistance from Linda and myself due to aging and other health related issues (dementia).
I was born in Chicago which is one of our all-time favorite cities to visit.  I think my all-time favorite city to visit though is San Francisco, and my favorite city to party in is Nashville.
I am a die-hard Ohio State Buckeye football fan (but not a lunatic) and vow that when I die, my ashes will be spread over their football stadium.  (Not sure Linda will honor that request).  By the way, in my second life I'm either going to be a star professional baseball player (second base) or a lead guitarist for a blues band.  I haven't made up my mind just yet.
We also are big Cincinnati Bengals fans ( I know, I know)  and follow the Reds when they don't stink.
When we're not working we like to get outdoors and listen to live music – typically classic rock and/or blues.  We walk, hike, bike and kayak as much as possible.   Two years ago we purchased an RV and spend about 30 days each year traveling and camping.  We despise the typical RV resort-type campgrounds and prefer the state or national parks, as well as boondocking. 
We managed to check off one of our bucket lists destinations by traveling to Yellowstone and Grand Tetons a few years ago (Here's a good post about that trip) and plan on heading up to Canada this summer – probably to Algonquin and/or Kilarney provincial parks.  Of course hiking, camping and kayaking will be the primary activities (and perhaps a little drinking and over-eating).   Eventually, we would like to travel to Europe – especially Italy.
I do about 99% of the cooking in our house while Linda does all the baking.  Her chocolate cake from scratch is the best. She also makes this peanut butter, chocolate and Reeses Cups concoction that is out of this world.  Many of our neighbors call it "crack" because it's so addicting.   
I don't have a favorite food per se, though I love Mexican cuisine, smoked meats from my smoker and anything that is hot and spicy.  I put hot sauce on just about everything.
Oh, and I don't have a favorite beer either.  I drink any craft beer that is on sale! 
That's all I can think of for now.  Maybe I'll add some more in the comment section later.
Try to have some fun with this!
We look forward to reading the comments.
Thanks and have a great week!
Linda & Doug

*Photo by Neil McIntosh
Please follow and like us: