We thought we'd share 10 elements of a successful marriage based on some experiences from our recent trip.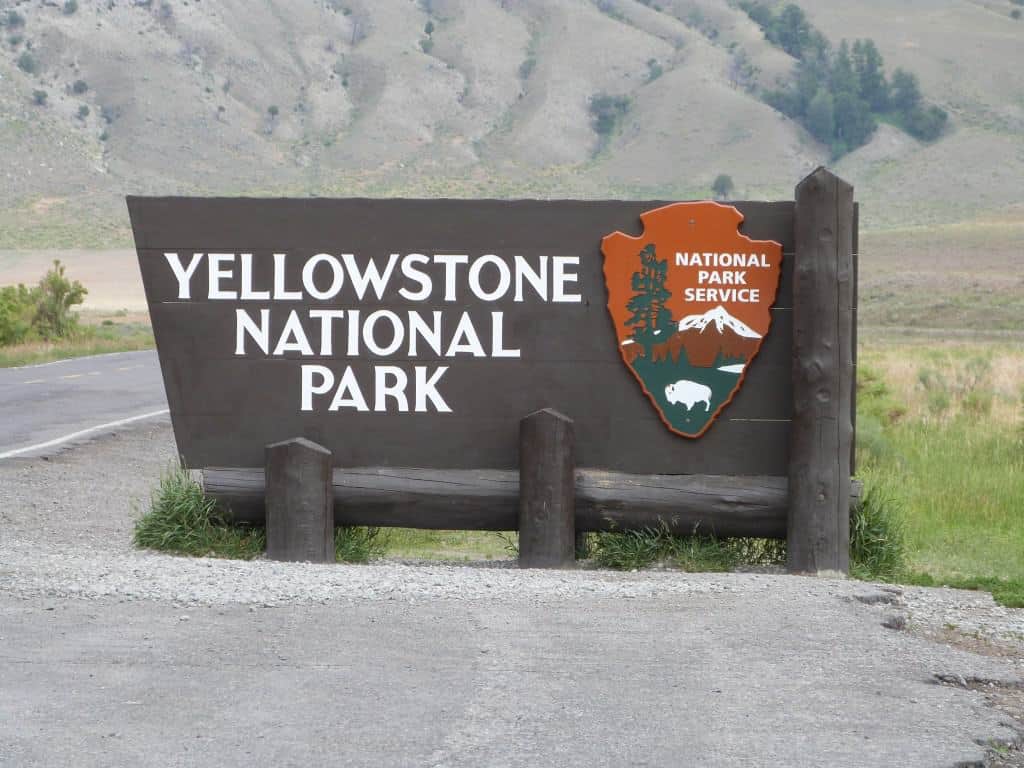 Well, we finally made it back home!  Our trip was wonderful to say the least. We had fun.  We relaxed. We hiked – a lot.  We were also faced with some challenges. 
Basically, these past two weeks together were a microcosm of our entire relationship and marriage.  As a result, we thought we'd share some things that we experienced during our trip that demonstrate what it takes to have a successful marriage.
If you recall from our last post we wrote before leaving, we had some concerns that made us a bit nervous:
The thousands of miles that we would be traveling
Limited access to showers and bathrooms (a main issue for Linda)
Bears
Leaving our ailing 13 year-old dog behind
Wondering if our son and his friends would destroy our house
Our fitness level for tackling strenuous hikes at higher elevations
The fact that our daughters were in Europe at the same time
If  we would be ready to kill each other by the time our vacation was done
If we would want to come back home
Thankfully, none of our concerns wound up being an issue – except for one.  But we will get to that in a bit.
First of all, what are some of the essential elements of a successful marriage or relationship? We figure that most relationship experts would rattle off such things as:
Love
Being best friends
Practicing kindness and respect
Having a shared purpose
Managing conflict
Staying committed to one another
Effective communication
Patience
Without question these are absolutely essential elements for any successful relationship and we will address a few of them in this post.  However, we came up with some more that we will touch on from the context of our trip.  Perhaps a few you never considered…
Have tolerance for one another.   
Being together literally 24/7 for two straight weeks – for really the first time ever – required us to tolerate each other to a higher level.  There was really no way for either of us to escape from the other so we had to make it work. 
Now, we both are normally pretty easy to live with but regardless of that or how well we get along in general, there will be times where we get upset or annoyed with one another for one reason or another.   When that would occur (rarely, by the way) we would express our displeasure, talk about it, resolve it and move on.  There was no build up of emotions or resentments.
Linda tolerated my crazy driving and my displeasure with slowpokes in the fast lane.  She tolerated my obsession with carrying bear spray and yelling "Yo bear!" every 2 minutes while hiking.  I would tolerate her requirement to get all prettied up to go on a hot and dusty trail.  Nothing major, but tolerance none the less.
Willingness to bare it all (Let go of your modesty).   
We've talked quite a bit about transparency in the past but this goes a little beyond that in our opinion. 
Even to some folks who have been together for ions and have a high level of comfortableness with their partner may have trouble at times with being exposed in potentially embarrassing situations.  There needs to be trust established for a person to completely bare themselves to another.
There is nowhere to hide when it's just two of you in a small car or a two-person tent.
We can think of two such situations that occurred while we were gone that demonstrate this.  Both sort of embarrassing, but we're gonna tell you anyways.
Linda had the wonderful fortune (sarcasm) of starting her period the day we left on our trip.  As a 50 something woman, her periods aren't exactly as predictable as they were when she was younger.  Well, this particular period was like the Colorado River.  It flowed long and hard!  She had to stop often to "take care of things" which often meant in front of me.  Even after 33 years together it was hard for her because she was somewhat embarrassed, but I surely didn't think anything of it.
Similarly, after what I can only assume was a result of lack of proper hydration on my part combined with irritation from all the miles we hiked, I developed one hell of a hemorrhoid.   Thankfully, it was our last day, but it got so bad I could barely sit or sleep.  Combined with the insanely stupid act of eating fiery hot, mango-habanero chicken wings later that night, made the impending 25-hour drive home quite daunting indeed.
Now, if we were newlyweds or just dating I probably would have never mentioned anything, but we are beyond modesty for the most part and had to suck it up and make a pit stop for some Preparation H.  Besides, Linda says she can use what's left to help get rid of her age lines!
Work together as a team. 
As is the case when camping and hiking, marriage requires a great deal of teamwork to be successful.  From setting up and breaking down camp, to fixing dinner and cleaning the dishes, we each have a part to play.
Having been together for so long, we both know who plays what part so we never have to discuss it or anything, but the point is that to get things done and to avoid conflicts while camping – and in marriage – requires working together towards a common goal.
Live in the present. 
Accept the fact that you can't go back to the way it was when you first met and realize that what you have is more meaningful and special.  The feelings of infatuation are great, however the peace and security you feel when you are with someone with whom you share a long history displays what real love is.
This trip is sort of a precursor to what our future together will be like.  It will be just the two of us here very shortly as our kids move on with their schooling and their lives.  We feel our relationship is special and can weather anything that is thrown at us.
Be prepared to make compromises.   
Marriage, as in life, is all about compromises.  You can't have your way all the time.  Most of the time, if you just talk about things and the issues at hand, you can come to some sort of mutually acceptable solution.
On a vacation, you're constantly compromising.  From what you're going to do during the day, to where and what you're eating, to what time you're going to go to bed at night.
We saw many families that were obviously dragging their children to all of the observation points at Yellowstone and it was apparent that the kids had no desire to be there.  They could care less about staring at some hole that shoots water in the air every 90 minutes. I'm guessing many times the kids had no choice in the matter.  It was the parent's way or no way.
Be aware of and acknowledging each other's needs.  
As much as you try to escape "real life" and responsibilities, they will follow you wherever you go.  Dealing with this requires a sense of humor and knowing that you are not alone.  You have someone with you who completely understands what you are going through and what your needs are.
Have a sense of humor.   
Hemorrhoids and menstrual cycles aside, we laughed a lot on this trip.  We laughed together, we laughed with other people we met, we laughed at humorous things or people we observed, and at times we laughed at each other. 
Not only do you have to not take life so seriously, you can't take yourself or each other so seriously either.
One thing that we really noticed on this trip was how friendly everyone was.  We met and talked with many cool, happy and friendly folks of all ages which really made things even more special.  It did make us wonder though if these people are usually like that, or are only temporarily that way because they were on vacation.
After a particularly grueling 8-mile hike, we decided to have a celebratory "happy hour" by drinking a few cold beers in the parking lot of the trailhead.  One couple walked by and made a comment that what we were doing was a good idea and the next thing we know, they ditched their teenage kids in their truck and joined us for a couple of beers, some good conversation and some laughs.
It helps to complement each other's strengths and weaknesses.  
One thing we sort of knew all along but confirmed on this trip is that Linda is great at starting things, while I'm better at finishing them. 
Linda always has a list of to-dos and routinely plans or starts projects around the house or when it comes to family stuff.  I on the other hand, work better under pressure and can be a bit of a procrastinator.  Consequently, she often plans projects for me to finish.
This came more to light as we planned our daily excursions.  Linda tended to overestimate our fitness level and would regularly plan strenuous multi-mile hikes in the mountains.  I'd kind of poo-poo the idea as being too tough for us, but would eventually give in. 
We'd start the hike and go gang busters for seven or so miles but then start to get to that hitting-the-wall zone.  Linda would start to second-guess things but I would pick up the pace or suggest more food and water breaks to get our energy level back up so we could complete the hike.
Basically, Linda was stronger at planning, getting us to the trailhead and getting us started, while I would be stronger at getting us back to the car.
Don't' give up. 
We had a discussion on the way home about how many couples these days are so quick to give up on their relationships and just get divorced.  Obviously there are instances when this is the right course of action.  But if you want something bad enough you have to fight for it.
One day we were hiking up a mountain.  It was a strenuous altitude adjustment hike.  It gained a few thousand feet over a relatively short period of time. 
It was only after our second or third day at Yellowstone and we were struggling with the altitude on this hike.  We had to stop frequently to catch our breaths and rest our weary, wobbly legs.  To top it off, there was a storm starting to brew off in the distance and we could hear some thunder.  We were a lightning bolt away from quitting the climb and heading back down the mountain.
Then we heard people talking.  We look up and there was a group of folks hiking back down towards us from the peak.  As they came upon us we talked to a few of them and discovered that it was a group of twenty two people in their 70's and 80's who had already made it to the top and were heading back to their bus.  They were members of Elderhostel and were on a wildflower observation hike.  Pretty awesome stuff.
Once they passed, we both almost immediately said "You've got to be shitting me!" "If they can do it, surely we can!" 
We suddenly found more energy and scrambled the mile or so to the top.  After a few minutes of looking around and taking some photos, a bolt of lightning strikes the mountain so close to us we could feel it.  Needless to say, we scurried down the mountain rather quickly.  In fact, we caught up with the Elderhostel folks! 
After the hike we both felt better about ourselves for not giving up when it was easy to do so.
Support and comfort one another during tough times. 
Finally, two days before we were to begin our drive home, we were sitting outside of Moose Junction in the Grand Tetons eating some lunch.  It was one of the few places where we had cell service.  Suddenly, my phone rings and it was our son.  I thought, "This can't be good."
One of our fears became reality.  Our beloved 13-year old Labrador passed away earlier that day.   
The whole time we were gone she wasn't acting right and wasn't eating.  The vet visited a couple of times and eventually did a blood test that determined she was experiencing acute kidney failure.  Together, our son and the vet determined that it was time to put her down.  
As the vet was returning to administer the drug to put her to sleep, she lifted her head, wagged her tail and then passed away on her own.
It killed us both that this happened while we were gone.  Both because of the stress it put on our son and Linda's parents and because we were not able to be there with her before she died.
That night we cried and were heartbroken and relied on one another for comfort.  Once home, the reality of her death sunk in and there has certainly been a period of mourning at our house these last few days.
Like marriage, this trip was an adventure – a journey.  We both realized that our lives and our bodies have changed throughout the years but essentially we are the same couple we were when we got married 27 years ago.  Our first anniversary involved a camping trip and in many ways this journey felt the same as being on that first one. 
There was the comfortableness with each other, the excitement of seeing things for the first time together, the partnership, the compromises, and all the laughing. 
 It was almost like being back all of those years ago but both of us now much wiser, still best friends and more in love than ever.