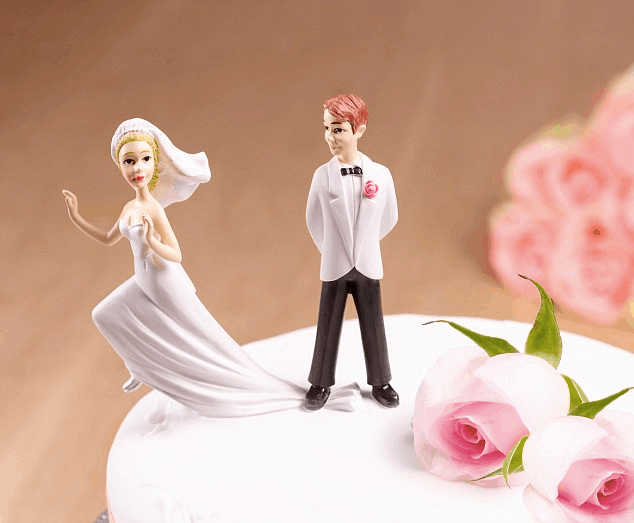 By Sarah P.
It all started a long time ago—probably as long ago as marriage existed—but most recently this phenomenon was brought into focus by Vikki Stark in her book Runaway Husbands. 
I am calling this post The Runaway Spouse Syndrome because this is not necessarily a gender-specific phenomenon. While this behavior may be found more commonly in men, women certainly are not immune to such behavior.
In this post, I will do several things: I will tell a few more personal stories about this phenomenon, examine what it is about, and what abandoned spouses can do in such situations.
Of course, all affairs can be seen in the framework of abandonment even if the spouse ends up staying. So there is a lot of information here that applies equally to affair recovery.
What is Spousal Abandonment Syndrome?
"Spousal Abandonment Syndrome is when one of the spouses leaves the marriage without any warning, and—usually–without having shown any signs of unhappiness with the relationship.  It is a growing trend in the United States. Spousal Abandonment Syndrome is the opposite of the traditional divorce which typically comes after years of trying to work out difficulties in a marriage.  With Spousal Abandonment, there is no sign that one of the spouses is frustrated or considering leaving the marriage. They just leave, with a note on the kitchen table or email announcing that they are gone and the partnership is over.  
Contrary to what one might think, Spousal Abandonment Syndrome happens to long-term, stable marriages. Many of these couples are viewed by their circle of friends as being moral and trustworthy people who are happy with each other."(1)
Spousal Abandonment Syndrome is different from a traditional affair in several ways. The most glaring way is that the wayward spouse leaves the family home and cuts all ties with the betrayed spouse and the children. The betrayed spouse never saw it coming and has no chance to talk about why. The betrayed spouse has no opportunity to go through marriage counseling to repair the marriage. If a traditional affair rips the proverbial carpet out from under a betrayed spouse, marital abandonment rips out the entire house and the foundation itself from a betrayed spouse.
I think of Marital Abandonment Syndrome like a freight train that everyone sees but hides from the person sitting on the railroad tracks. The person sitting on the tracks sees a clear horizon and believes it is safe to be parked in that spot since there is not train coming along. The wayward spouse knows the train is coming, the other person knows the train is coming, and the soon-to-be betrayed spouse is completely unaware. That is until the moment of impact.
The betrayed spouse cannot even comprehend what happened. All they know is just a moment ago their life and marriage was great, but within an instant everything they knew and everything they had disappeared. As far as the eye can see, they realize their life has been laid to ruin, all the while the wayward spouse and affair partner blissfully watched on.
There is truly a level of viciousness, deceit, and cruelty involved that goes beyond the common affair.
In many affairs, the wayward spouse never leaves the house for long if he or she leaves at all. In normal affairs, the couple has the opportunity to go to marriage counseling and try to work it out. There is a chance for a betrayed spouse to have some of his or her questions answered and to try to understand what happened.
With Marital Abandonment Syndrome questions go unanswered, working through it is off the table, and the wayward spouse becomes a complete stranger. Often the stranger he or she  becomes is monstrous. There is no hope of repair, no hope of knowing the real reasons, and no closure. A betrayed spouse is left to fill in the blanks herself or himself and often their thoughts wreak havoc on her/his  mental health.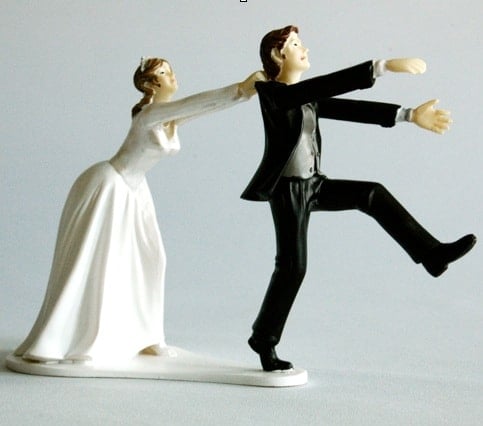 Who Does This?
They are usually men.
They work in societally-approved professions and are successful at what they do:  business, church, medical field, law.
They have kept their discontent with the marriage bottled up for years, pretending that everything is fine.
They are having an affair and leave for the girlfriend.
They announce their abrupt departure in the middle of a normal conversation.  An example would be a phone call where the spouses are discussing something mundane, and the husband will suddenly state "I just can't do this anymore."
Once the husband has told his wife he is out of the marriage, his exit happens fast.  He will move in with his girlfriend and have very little contact with the wife and the children.
Rather than take responsibility for his actions, he will blame the wife, rewriting the story of their marriage to portray it as a vastly unhappy one.
He embraces his new identity wholeheartedly. If the girlfriend is younger, he will start acting younger, listening to her tastes in music, socializing with her circle of friends, and dressing youthfully to blend in more with his new lifestyle. (1)
Narcissist or not?
This is a question to myself and I do not have an answer since both narcissists and non-narcissists engage in family and spouse abandonment. However, this behavior is part and parcel of narcissistic behavior. For example, consider this information from Linda Martinez-Lewi, a psychologist who specializes in writing about narcissism:
"Narcissistic men and women cannot sustain authentic relationships in marriages or as parents. They act out, having multiple affairs, mistresses, girlfriends, boyfriends, secretly on the side. They have no shame about their reprehensible, destructive behaviors…After causing horrific trauma to a wife or husband and children who have been abandoned, he moves on to re-invent himself and re-burnish his image. For the narcissist, there are no genuine relationships. One person is replaceable with another—one wife with another, one child or two children with others. Some narcissists go on to produce children with two three or even four other partners. It doesn't matter as long as he is getting the adulation, praise, adoration that he needs and maintaining the power and money that he holds on to and that defines him/her as a person." (2)
The thing that I personally have trouble with is differentiating between a narcissist who abandons his or her family because he or she is just doing what a narcissist does best: leaving a trail of broken and battered bodies in their wake, OR if the person is truly a runaway spouse.
If we take this idea further, I wonder how many runaway spouses always had qualities that could be considered covertly narcissistic and therefore less noticeable. Even though the DSM-V does not necessarily recognize the idea of overt versus covert narcissism, many of the best recovery sites tailored toward victims of narcissists do recognize these two categories.
I am one of the people in the psych community who (rightly or wrongly) recognizes these two types of narcissists, even if my peers do not. So, I providing my own opinion when I discuss these two types of narcissists. I felt it was important to provide full-disclosure on that point since this is not a viewpoint that was maintained in my particular degree program.
What is a covert narcissist?
Just like the name sounds, this is an undercover narcissist. This narcissist is a chameleon who often plays the role of whatever he thinks the other person wants him to be so that he can get his/her needs met. I love this definition by Richard Grannon who has a fantastic website that specializes in all things narcissism. In one of his articles, Richard said this about covert narcissists:
"…they are smart enough to know what you are looking for at the level of your core values and mold themselves to appear to represent that whilst provoking as much sympathy in you for them as they can. But beneath the mask of a shy, vulnerable and "good person" something far more sinister lurks. And this what makes covert narcissism so damaging and dangerous: the nature of the disorder is such that you are brainwashed into thinking you are dealing with a human being with a morality, perhaps even a "pillar of the community". This is frequently a part of the covert narcissists fantasy: the misunderstood but kind, caring genius/ guru that the foolish world cruelly victimises. If the target is tricked into believing the FALSE narrative that this person is a vulnerable victim they are left suspecting that the manipulations, insults, transgressions and abuses they experienced CAN'T be real …right? Forced into a split reality, one in which the person is as vulnerable and victimised as they wish you to believe and the other in which you see shadowy, fleeting signs of something else entirely:
a social chameleon who would wear a completely different identity depending on who they were talking to
a sneaky, underhanded way of operating in the world that ONLY those closest to them ever get a glimpse of
a person whose actions RARELY match their words!
This leads to crushing feelings of frustrating isolation as you feel like you are the only one on the planet who can see this gaping disparity in the person and it's impossible to explain to anyone not experiencing the abuse directly…As though following some kind of sick "Covert Narcissists Guidebook To Abuse" they follow a protocol of denial, contempt, reframing, reblaming and shaming the person who presents them with evidence of their lies. Most maddeningly they will simply look dead in the eyes and with no guilt or shame whatsoever tell you that black is white and up is down. There are none of the normal human responses to unpleasant behaviour present. They are not uncomfortable about telling bare faced lies and they do not feel remorse for the pain and emotional distress this clearly causes you." (3)
This definition of covert narcissism sounds a lot like the affair fog, doesn't it? Or at least there are overlapping qualities. It also sounds a lot like how abandoned spouses describe their runaway spouse.
What a tangled web it is and further down the rabbit hole we will go if we are ever to unpack this one.
So, now I am circling back to the topic of runaway spouses. In this next part, all of our very valued and always welcome male readers will see that it is not just men who abandon their families. With the infidelity split being almost an equal split between genders that are many culpable women out there. And women abandoning their husbands is not a new thing either.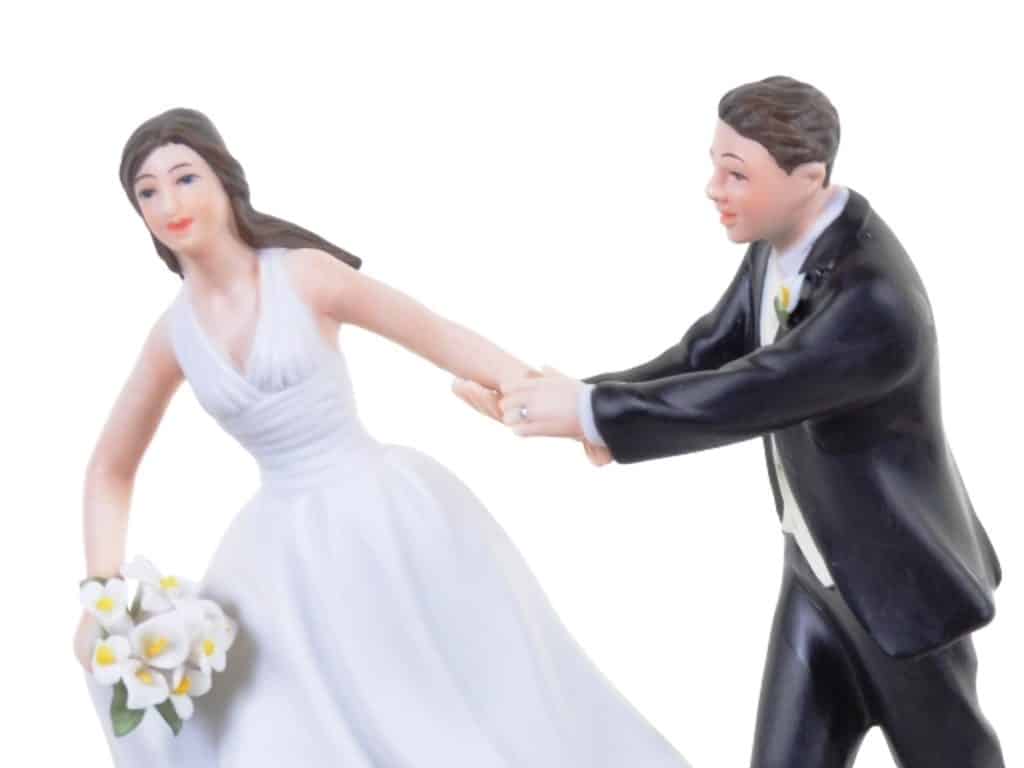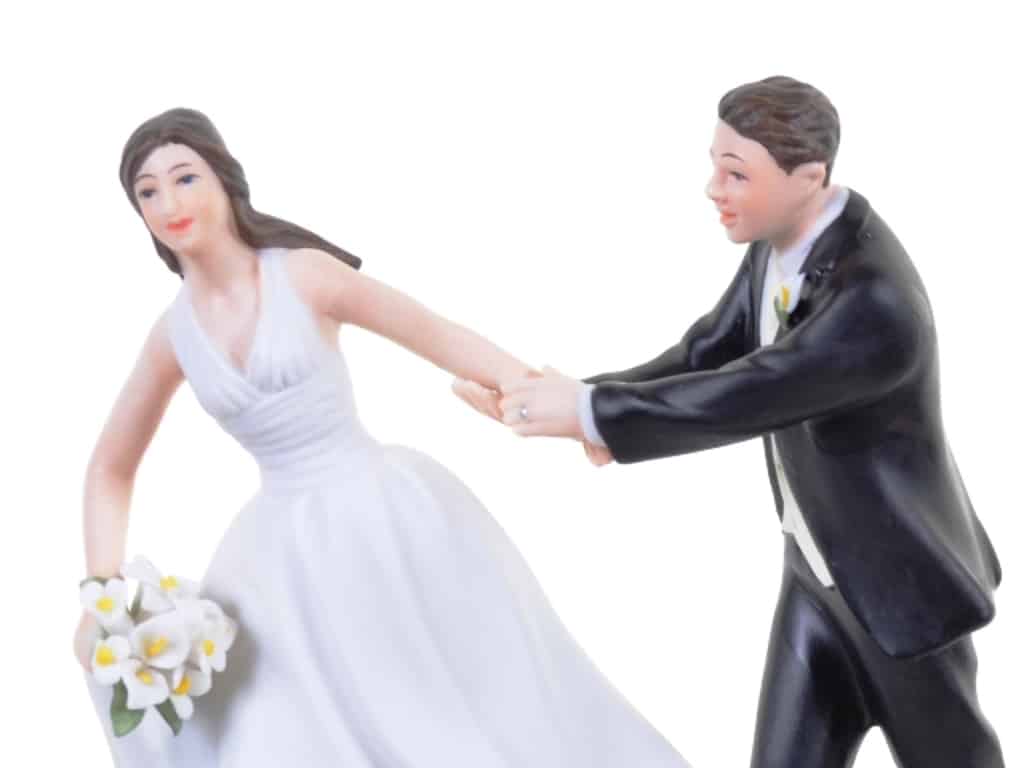 The (Not So Great) Great, Great Grandma
I wanted to tell you about the first time I heard about the phenomenon of the runaway spouse. (Hint, it was not from a bad 70's-era soap opera.) The story about the first time I heard about runaway spouses also happens to support the idea that this is not a gender-specific phenomenon. While we often hear about men doing such a thing, women are equally capable and culpable of such indiscretions.
It all began with whispers about my own grandfather and his mean mother. You see, my grandfather, who actually was a tremendously kind and generous individual, had cut ties with his own mother. All of his siblings, save one, had cut ties with this bitter and hateful woman, my great grandmother.
Everyone blamed my great grandmother except for one of her daughter's, my grandfather's sister, who took care of my perennially unpleasant great grandmother during her elder years. You see, my grandfather's sister blamed her own mother's foul on her own grandmother, my (not so great) great, great grandmother.
My grandfather's sister, bless her heart, was kind to the core and forgiving her own mother's foul behavior because of what she knew her own mother went through. Thus, she weathered the insults, the cruelty, and the constant stream of "you are a good for nothing" from her own mother.
Why?
Well, it all started with my great, great grandmother on my father's side. My great, great grandmother was a woman of French Creole/mulatto descent from Louisiana. Unmarried at 30, she decided to marry a man 30 years her senior who was fresh off the boat from the Tuscan village of Lucca, Italy. She bore him several children—both boys and girls.
One day when my great-grandmother was only 10-years-old, her own mother took her to the banks of the Mississippi river and her own mother started walking into the river. Was her mother committing suicide? Hardly. In fact, a suicide would have at least brought some kind of closure in the sense that all of the children would know where their mother was and still have an untarnished image of their mother.
My great, great-grandmother continued to walk silently into the river and finally turned around to speak to her stunned daughter. As my 10-year-old great-grandmother stood on the bank, her mother announced, "Do you see that steam ship out there?"  My great-grandmother nodded. "Well, I am leaving with the captain of that steamboat, my lover, to find my fortune. You are now the head of the household." And with that, my great, great grandmother swam out to the steamboat as her daughter watched her be pulled aboard by the crew. My great, great-grandmother did not even turn around to wave goodbye and that was the last my ten-year-old great-grandmother saw of her own mother.
That was until my great, great grandmother was an old and penniless woman. She tracked down my great-grandmother and my great-grandmother took in her mom and cared for her until her mother's death.
Since this was in the late 1800/early 1900's when this all occurred, no one knows what horrors my great-grandmother went through since she became the female head of household as a 10-year-old girl. What we do know is that my great-grandmother grew up to be a very bitter woman who hated men. The events I write of were recorded in a family journal, but my great, great-grandmother's perspective on why she did this will never be known.
My great, great-grandmother never told a soul what she did all of those years with her lover the steamboat captain. Whatever happened during that period has been lost to the pages of history.
Then there was my grandfather—my father's father. The rest of the story was told by him, my grandfather. His mother grew up to be a terrible mother who spoiled her daughters and who spit on the shoes of her sons and told them they were worthless. Each time she had another son, she reminded that son daily that he was unwanted, unloved, and worthless.
My grandfather had abandoned his own mom years before along with all of his brothers and fortunately, he and his brothers were a tight-knit crew. Fortunately, my grandfather also had an extremely kind father who made up for all of the emotional abuse he received from his mom. My grandfather stopped the cycle of family insanity and was a wonderful husband, father, and grandfather. I owe a lot of who I am to him and I say it whenever I get a chance.
So for all of the men out there, women too run away from their families and responsibilities. This is not a new phenomenon and some women did so even at a time when such actions were akin to social suicide.
If we look into the Bible, we can also see numerous stories of women caught in the act of the adultery even though the penalty was being stoned to death. In some places in the world, this penalty (very wrongly and cruelly) still stands. What is my point? Humans are equal opportunity offenders and runaway spouses belong to both genders.
More On Runaway Spouses
People who have not experienced adultery first-hand often believe many myths about adultery. One of those pervasive myths is the myth that the betrayed spouse "just knew" their husband or wife had a lover.
Now, while in some cases spouses have a strong gut feeling, this is generally not the case with runaway spouses. One of the things that differentiate runaway spouses from spouses caught in regular affairs is that the betrayed spouse simply did not feel it happening on any level. The gut feeling that something was amiss was never there. The clues were never there. Often, even the seeming opportunity to cheat was not even there.
Another thing that is different about these situations is that the runaway spouse announces the news during the most seemingly mundane time. Their mention of leaving is often so out of context, the betrayed spouse feels as if they are talking to someone from another planet.
Vikki Stark tells the story in the beginning of her book about the moment she found out her husband of twenty-plus years was leaving. She brought home fish for dinner and announced they would be eating fish. Her husband merely said, "It's over." And she replied that they would be eating chicken if he no longer liked fish. Then, he told her that it really was over and that he was leaving. And he did leave.
Vikki reports that she had no warning. Prior to this she believed she was in a mutually supportive, loving, and monogamous relationship. After her husband told her he was leaving, he turned into a person she did not recognize.
This is what a runaway spouse scenario looks like. It is different from a MLC affair since the wayward spouse in the runaway spouse syndrome scenario had checked out a long time ago, had been finished with the marriage a long time ago, and often already has a home to move into with the other person. The runaway spouse seamlessly slips into his or her life while the abandoned spouse's life has been laid to ruin.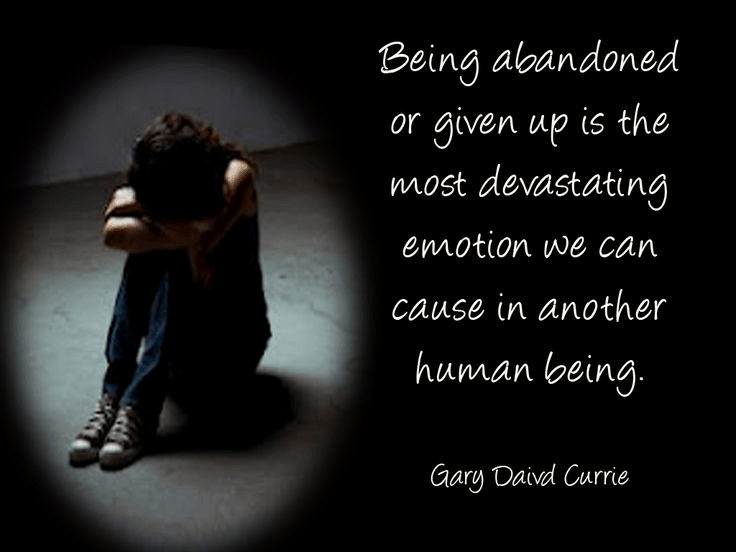 My Own Runaway (Almost) Husband
After reading Vikki's book, it dawned on me that this is exactly what I experienced with my runaway (almost) spouse.
Our three-year relationship had been characterized by fun, common hobbies, similar life experiences, and love of travel and writing. We also worked together in a fortunate 100 corporation and our careers were flourishing.
The initial frisson I had when first meeting him never went away—the passion never died between us or slowed down.
We purchased a new home together just seven minutes from work, which was a very big deal because of the commutes and real estate prices in the area. That summer we had spent traveling France and scuba diving in Corsica. We were planning our own future together and wedding.
At the time, he was my best friend. We cooked together, went to the gym together, went on photo expeditions together, practiced our French together, skied together, went rock-climbing together, and hosted lavish parties in our home for upper management.
One of my most profound memories is the time he took a Dale Carnegie class. He made sure I could get time off work to attend his graduation. In front of 300 people he told the group that I was the love of his life and he was a better man because of me. He said his greatest hope was to spend the rest of his days building our connection and future.
And everything was great. He had gotten me a second ring for Christmas that was custom made and we were planning for our future.
Around two weeks after he gave me that ring, he was standing by the fireplace with a glass of wine and I was cooking dinner. We were talking about our day and he mundanely told me it was over. And like Vikki Stark, I thought he was talking about something mundane. Then he said, "we are never getting married."
From that moment on, his personality changed. He stopped being a goofy, fun, talkative, physically affectionate and loving man into a monster. This monster was icy-cold, this monster was yelling that I needed to move out, this monster was throwing things and saying cruel things. This monster would not even tell me what I did wrong. Most of all, the monster swore on the Bible that there was NOT another woman and yelled that he was not that kind of man. When I asked him to move out, he became a violent monster. Regular readers know how that went down. Pure ugliness ensued.
Little did I know at the time he had been having a physical affair with a woman for several months and he became violent with me so that she could move into my home. And she did.
There were no real clues beforehand. The nature and quality of the relationship did not change until immediately after he announced he was leaving. He became an incredibly different person who was blind to my pain and frankly did not give a damn whether I lived or died. That is what a runaway spouse looks like.
The Fallout from Runaway Spouse Syndrome
Humiliation. Darkness. Bottomless grief. Suffocation. Profound pain due to the fact that I still existed.
Did I want to live or did I want to die? If living was going to be like this, I decided I did not want to live. But, I was too depressed to move a muscle and do something about it.
This went on for a couple of weeks and I had to take leave from work during that time. I also had to move into my parent's new house and sleep in the guest room. We had all moved across the country to the same area. But, since I had been on my own for quite a while, there was no childhood bedroom to which I could return. My real home, which I had purchased with my investment funds, was being occupied by the enemies: the other woman and my ex. I felt like a failure and I was ready to write my life off entirely.
Twenty-nine years old, but death seemed better. I saw everyone around me getting married and I felt so left out—like it was for them but not for me.
I thought of all of the people at work who heard about the break-up. I felt they were looking down on me and probably using my grief as water-cooler gossip. And I was worried to go back to work because of what they were saying and what they thought.
The night before I was to return to work, I sent my alarm clock radio to the miscellaneous pop/soft rock station and set the alarm for 4am. I was terrified to get up in the morning. Terrified there was nothing to look forward to because I could only see life getting worse from there on out.
At the time, I felt I was nothing without a man in my life. This made the break-up even worse. I questioned every aspect of myself because I was not enough as a person. I was not enough for him and I would not be enough for any other man. I was worried that I was inherently flawed and so I felt I needed to get rid of myself in order to please someone else.
Most of all, I felt smothered by the darkness and utter hopelessness that I felt about the future. I felt nothing would ever, ever be right again and maybe I should not even be alive. I went to sleep dreading the next day and the commute ahead of me. I feared I could not keep it together. A fitful sleep ensued and the morning came too soon.
At four a.m. in the morning, the alarm went of and I heard an up tempo speed guitar playing. "Good morning and welcome to hell that is your life," I told myself.
Suddenly a loud and all-encompassing voice said something that started to drown out the negativity. The voice said to me:
Hey, don't write yourself off yet.  It's only in your head you feel left out or looked down on. Just try your best, try everything you can and don't you worry what they tell themselves when you're away.
It just takes some time, little girl in the middle of the ride. Everything, everything will be just fine and everything, everything will be alright.
Was the voice talking to me? Then it continued:
Hey, you know they're all the same and you know you're doing better on your own so don't buy in.
Just live right now and just be yourself. It doesn't matter if it's good enough for someone else.
It just takes some time, little girl you're in the middle of the ride. Everything, everything will be just fine and and everything, everything will be alright. And the voice kept assuring me over and over again that everything would be alright.
Yes, the voice was talking to me. Only, the voice was actually a song I had never heard before called "In the Middle."
For whatever reason, I needed to hear that song at that very moment. And at that moment the first ray of light broke though. God works in the most mysterious of ways and God knew music is very healing for me.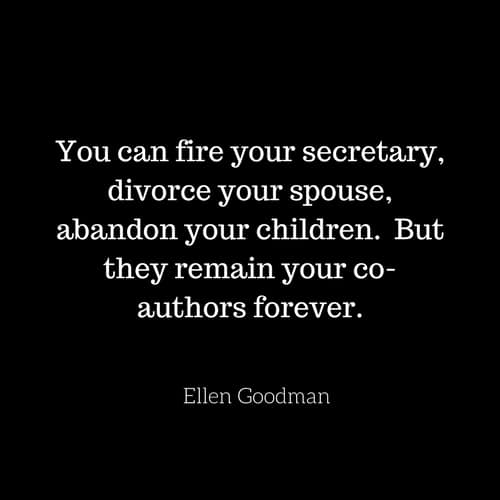 How Could Someone Do this to Their Family?
Even though I fortunately did not have a family at that time, many people do. For example, we have the on-going saga of Nina the Narcissistic Nurse and Steve the Wanna Be Surgeon. Both of them abandoned their families and each of them had several children under the age of 18 years old. They will be getting married soon.
Several years ago, there was also Dick the Dermatologist who did something similar—he abandoned his wife and their autistic child (with absolutely no notice) to move in with the former nanny and the nanny's mom. And neither the nanny nor the nanny's mother knew that he was sleeping with both of them. I can imagine that if they ever found out, that was the mother-daughter showdown on the century. But, hopefully mother and daughter were wise enough to know he was the problem. However, that is highly doubtful since neither of them found it wrong to poach a spouse with a child who has special needs.
The million-dollar question is why people just up and run away one day without giving their spouse a shred of warning. What on earth would possess someone to do something so devious, so cruel, and so life-shattering to the person they were supposed to love and cherish?
What's worse (and as we learned prior) is it is usually the kind of spouse you would least expect. It is usually that woman or man who is well-respected and admired in the community—and often that person who seems to have the perfect life and family.
What kind of person participates in this utter insensitivity and what motivates them?
Usually, someone checked out of the marriage years ago. At some point they gave up and figured out that the marriage could never be repaired. Because of this, they do not communicate their feelings to their spouse. They just allow the marriage to go along on auto-pilot.
Now, it could be that they gave up because they found another person – usually the way men do it; or it could be that they decided the marriage was dead and could not be repaired, even if no other person is involved – usually the way women do it.
I have met many women who say they are just hanging on until all the kids are in college. Do their husbands know? Generally, they do not know. These women do not have other men in their lives—they have often just fallen out of love and nothing can change their mind. I feel terrible for these husbands because in most cases nothing can be done. I also think it is unfair for a woman to hang on if she is truly done. In a sense, she is using her husband until breaking up is convenient for her. It is incredibly selfish.
On the other hand, men generally leave because another woman is in the wings. In the past, I read that most men's worst fear is ending up alone. Therefore, they will not leave a marriage until they are completely certain that the other woman will be there to move in with them or to generally be with them. Most men don't leave marriages unless they have a back-up. In fact, it may be that they have not even had a physical affair with the back-up. But they are confident a solid back-up or perhaps several back-ups exist otherwise they would not leave.
In the end, people who abandon spouses are incredibly selfish and deceptive. At some point in time they completely checked out of their marriages and yet pretended they were engaged in the marriages. That is until the time was right for them. They set up an alternative life and once that setup is complete, they bailed.
What Can You Do?
The first and most important thing you can do is to rally a support network around you. Do not keep quiet about your abandonment. Do not hide it from friends, family, and other support networks because you will need emotional support. Do not feel you need to hide it from your grown (or smaller) children. Your children need to know what is happening.
Second, do not take the blame upon yourself. Do not spend your days going round and round in your head asking yourself what you did to cause your spouse to leave. Ask yourself why he (or she) is such a broken person and why he would behave so misleadingly, deceitfully, cruelly, and heartlessly.
You did nothing to cause your spouse to leave. Your spouse is the problem and your spouse chose his or her behavior. Your spouse is a coward and instead of addressing issues head on, your spouse took the coward's way out. What your spouse chose to do was cruel and it does not reflect on you as a person.
Next, you must take care of your physical self. You must force yourself to eat food and to hydrate with water. You must force yourself to get sleep. If your body starts to fall apart, your mind will quickly follow. And, even if your mind falls apart, it is your duty to yourself to ensure your body does not fall apart. Most of all, you must not reach for the wine or the pills. It is so important to keep a clear head during these times. Why? Because you need to make sure that you can get your finances in order.
Speaking of finances, you must hire an attorney and make sure all bank accounts and other assets are frozen. You will probably want to withdraw a substantial amount of cash if you have it before this happens in order to secure a good attorney. Every woman and man out there should know where the money comes from and goes to. Every woman and man out there should have a financial spreadsheet that details all monthly bills owed, all credit cards, and bank accounts, investment funds, and anything else having to do with finances.
The people who get burned the most are the ones who have allowed their spouse to 'magically' maintain a certain lifestyle without knowing how such a lifestyle is maintained or where the money comes from. Many people have rude awakenings and find that they have been stuck with several hundred thousand dollars in credit card bills. Yes, there have been spouses (both male and female) who have taken out secret credit cards using their spouse's or even children's social security numbers. I know of this personally and it happens more than you might think.
Finally, you must treat yourself gently during this process. You must realize that you can still be a complete person without your spouse. In fact, you always were and will be a complete person whether you are in a relationship or not. You must strengthen your identity without your spouse.
In Summary
There are times in life when people are blinded by runaway spouses. This is not a new phenomenon and has probably been around for as long as marriage has existed. Human nature is human nature and there is nothing new under the sun as they say. When a spouse runs away, it doesn't say anything about the abandoned spouse, but it does say everything about the runaway spouse. Finally, if you are or if you have been in this situation, I highly recommend getting professional help immediately and also reading Vikki Stark's book Runaway Husbands.
Sources
All You Wanted to Know About Spousal Abandonment Syndrome From https://www.marriage.com/advice/counseling/know-about-spousal-abandonment-syndrome/
Martinez-Lewi, Linda, PhD. Narcissists Abandon their Families and Reinvent Themselves. From http://thenarcissistinyourlife.com/narcissists-abandon-their-families-and-re-invent-themselves-4/
Grannon, Richard. Covert Narcissistic Abuse Unmasked. From http://spartanlifecoach.com/covert-narcissistic-abuse-unmasked/