Here are some ways that the wayward spouse can incorporate the 8 Pillars of Trust in their daily lives while trying to rebuild trust after their affair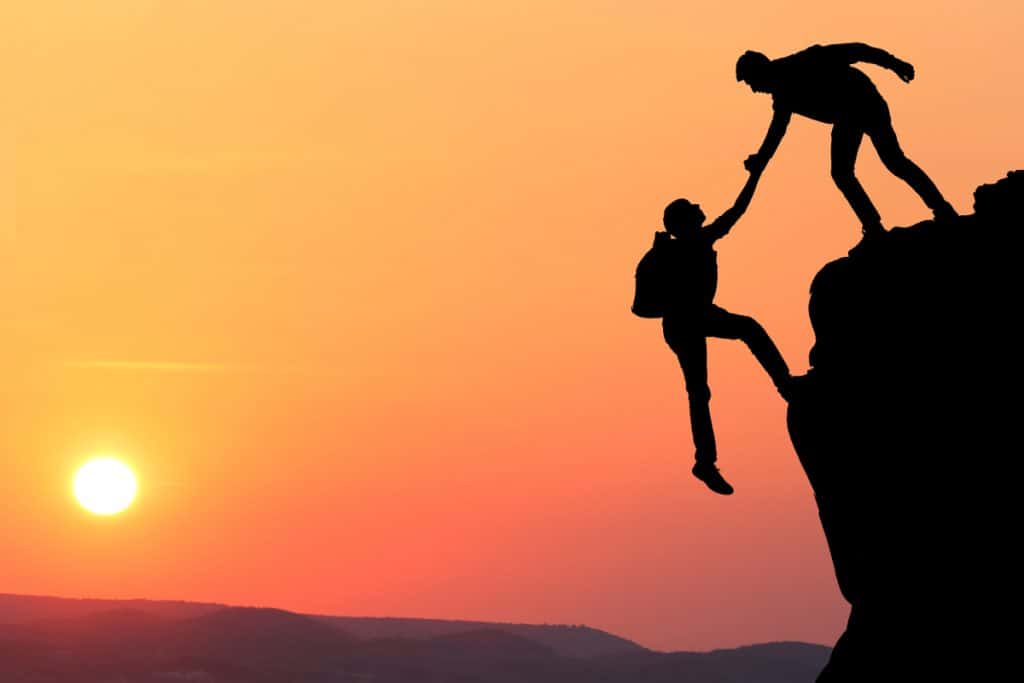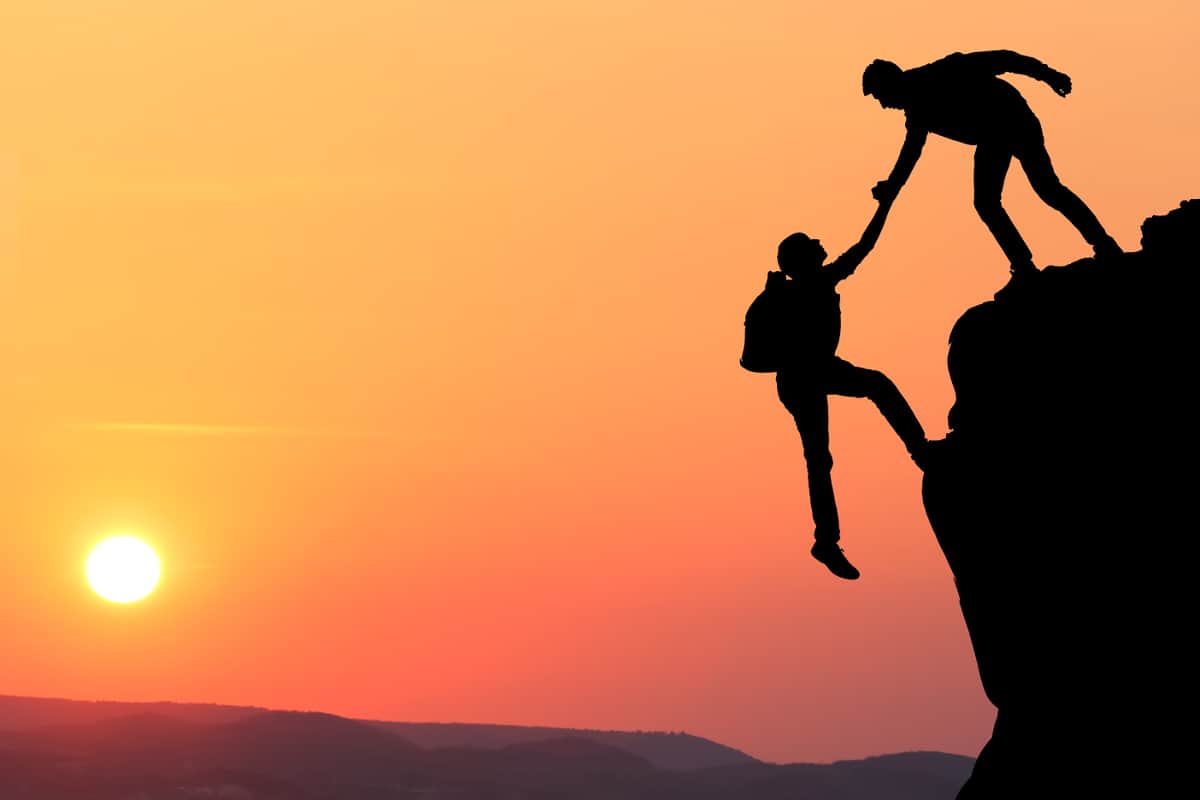 I listen to a few podcasts on a weekly basis.  My listening interests range primarily from sports, to business to relationships.
The other day I listened to a business-related podcast on Donald Miller's site where he interviewed David Horsager, leadership speaker and author of The Trust Edge. David believes practically every business problem is ultimately a trust problem.
I got to thinking that this line of thinking also holds true when it comes to relationships – and especially when trying to rebuild trust after an affair.
So, in this post, I want to set forth Mr. Horsager's '8 Pillars of Trust,' a brief explanation of how each works from a business perspective, and then throw out some ways that the wayward spouse can incorporate these pillars in their daily lives while trying to rebuild trust after their affair.
What are the 8 Pillars of Trust?
Mr. Horsager says that the 8 Pillars of Trust are:
Clarity
Compassion
Character
Competency
Commitment
Connection
Contribution
Consistency
Now I'll address each one individually.
Pillar #1: Clarity
For Businesses:  Clarity builds trust. People trust companies who are clear and distrust those who aren't.
A business should be clear about their mission, purpose, expectations, and daily activities and they'll build trust, inspire their team, and serve their customers better.
For Wayward Spouses:  Be clear with yourself and your spouse about what you are doing – and who you are doing it with – each and every day.   To go a step further, it would be great to be proactive and try to determine why you are doing the things you are doing (purpose), and communicate that to your spouse (without him or her having to ask).  
Your spouse will be able to better trust you when you're clear while distrusting you when you are ambiguous.
Pillar #2: Compassion
For Businesses: David's simple definition of compassion: to have an intent beyond yourself.
This means you're willing to step outside of your own needs and look to the needs of those around you. Genuine care turns team members and clients into friends and results in loyalty and satisfaction, both within and outside of a company.
For Wayward Spouses:  Have compassion for what your spouse is going through as a result of your affair.  Respect their feelings and emotions and consider his/her needs before your own.
Throw your selfishness and self-centeredness out the window for good.
Also, have some compassion for yourself when you screw up – because you will screw up at times during the recovery and healing process.
"The most trusted people have the ability to think beyond themselves," says David.  Take that message to heart.
Pillar #3: Character
For Businesses:  In David's research, the people who best exemplified this pillar all had one thing in common: they did what needed to be done, when it needed to be done, whether they felt like it or not.
If you consistently do what needs to be done, people will understand your true character and trust you for it.
For Wayward Spouses:  Man, you can just take the business perspective and apply it personally.  Simply put, do what you say you're going to do, when you say you're going to do it, come hell or high water!
If you tell your spouse that you're going to be home from shopping, the game, or whatever at 4:00, then do it – or be sure you call and let them know you're running late and why you're running late. 
Understand that everything you do and say is being hyper-scrutinized by your betrayed spouse and even the seemingly smallest of indiscretions here can cause trust to blow up.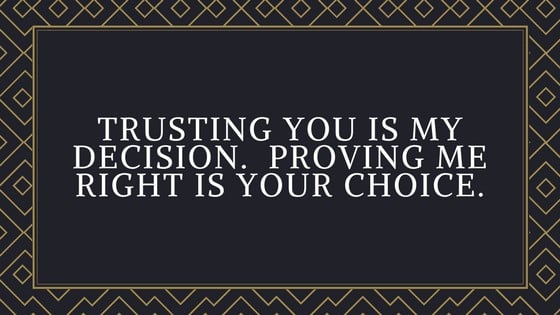 Pillar #4: Competency
For Businesses:  To maintain trust, David says we have to stay fresh, relevant and capable.
People trust you when they know you are an expert in your field. To be an expert, you have to keep learning.
For Wayward Spouses:  Though you don't have to be an expert at relationships or healing, it would be wonderful if you at least educated yourself somewhat.
Books and people are your best resources for this. Be humble and teachable. Find a mentor who is successful or wise in the way you'd like to be.
Be competent as well in knowing why you do the things you do.  Peel the onion away on yourself and truly discover what makes you tick.  Don't be afraid to go deep!  Doing the same with your betrayed spouse would be an awesome thing to do as well. 
Learn new ways of doing things both personally and within the relationship.  After all, the old ways apparently weren't working.
Pillar #5: Commitment
For Businesses:  How you respond when the going gets tough is a defining moment in your trustworthiness. As David points out, "We trust those that stick in the face of adversity," whether that's on the scale of Martin Luther King, Jr. fighting for civil rights or the tech CEO who jumps into customer support calls when the service goes down.
For Wayward Spouses:  Be committed to your spouse and to the recovery and healing journey no matter how hard it gets, as it will indeed be hard.  Don't expect this to be a quick endeavor, so don't try to rush the process.  Healing takes place at your spouse's pace, not yours.
Your spouse will trust you more if you are committed and tenacious even when things seem like they couldn't be any worse.
"The people who stick with you when things are tough are the ones you can really trust," David says.
Pillar #6: Connection
For Businesses:  People want to do business with friends. Opening up your office doors and working with others will develop trust within your company and with your customers. If a company is willing to connect with others, they'll bring a lot more to the people they serve.
For Wayward Spouses: Sometimes we feel that we have to do this alone.  But that doesn't have to be the case at all.  Find others who you can rely on for support and encouragement – and to kick you in the ass when you need it.  Consider individual therapy, mentoring, church groups, or getting involved in online support groups or forums.  Connecting with others who have traveled the same road can be tremendously beneficial.
By seeking out support, you will demonstrate to your spouse that you are serious in your intent to make important personal changes.  And yes, that will help to rebuild trust.
Pillar #7: Contribution
For Businesses: "The bottom line is you have to contribute results if I'm going to trust you," David says.
Whatever product you deliver, there has to be an expected outcome. You have to perform. It has to work.
For Wayward Spouses:  You and your spouse should regularly evaluate where you're at in your recovery process and make any needed adjustments as you go.
Results are important.  If there is no progress, then something has to change.
Regularly and proactively 'report' to your spouse the work that you have been doing.  For instance, report the results from your weekly counseling session or from a book you've been reading – what you learned and how you will apply it in your life on a daily basis.
Ask your spouse on a regular basis whether he/she has noticed any changes in you and how that affects him/her.  Ask whether there is anything you could improve upon so that you can deliver better results.  You're opening yourself up to criticism perhaps, but trust can build when your spouse sees this vulnerability and your willingness to keep fighting on.
Pillar #8: Consistency
For Businesses: David calls consistency the king of the pillars because whatever you do consistently is what people will trust about you.
 "People want to know you are going to act the same, deliver the same service or product, and conduct yourself the same regardless of the circumstances," David says.
For Wayward Spouses:  Simply put, be consistent in your actions and interactions – even those that have nothing to do with your marriage.   
Of course, it goes without saying that if your consistent actions or interactions include lying, emotional abuse or other acts of deception, you aren't going to be very successful rebuilding trust.
The small consistent behaviors over time will build trust.  It could be something as simple as leaving your cell phone at home while you go out for your morning jog.  It could be telling your spouse on a daily basis that you love them and appreciate them.  I think you get the idea!
---
We don't always have to read or listen to marriage or relationship content to learn something that might affect our recovery journey.  I often apply business concepts and fundamentals to all areas of my personal life, because it works for me. 
In the comment section below, feel free to offer additional actions or behaviors to any of the 8 pillars that you feel would help build trust.