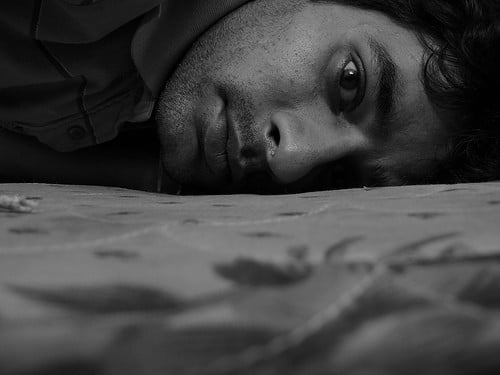 After a recommendation from someone on the blog I decided to read "The Emotionally Unavailable Man" by Patti Henry.  I guess the last week or so has been "emotionally unavailable" week at our house, as two books that we ordered on the subject both arrived at the same time (the other being "Emotional Unavailability").
While reading the first chapter I found myself quoting aloud some information to everyone in my family while sitting around the pool. It was amusing to me that even my teenage daughters, as well as their boyfriends could relate to some of the material that was covered in the book.
In the beginning of the book, the author discusses how boys are raised so differently than girls.  I am sure this is not new information to any of you so I won't go into great detail on this.  The main result of this upbringing though, is that men are taught at an early age to stifle their emotions.
They are made to believe that if they cry or express their needs that they are being a sissy.  When a man enters a marital relationship they are unable to express themselves and thus become emotionally unavailable.
The book is great because it offers two sections: a man section which both women and men are asked to read initially, then a section for women which helps us to understand and handle an emotionally unavailable partner.
The first part of the book describes what it feels like to a man when they are with an emotionally charged woman.  The author labels this woman as "the hurricane".    From an emotional sense, if a man who has been taught to cut off from his emotions, encounters a female who starts cranking up their emotional hurricane, he feels powerless. It's defeating and it's overwhelming and "he doesn't have his emotional self available to complete successfully in an emotional environment."  So he gives up, retreats, or runs for his life.
A hurricane looks like tears, sobbing, hurt, rage, screaming, throwing, name calling etc.  The hurricane can be incessant talking nagging, ranting, raving, the cold shoulder and silence.  All of these behaviors were present prior to Doug's emotional affair and definitely extreme after the affair.
Henry then goes on to give examples of what a man will do when he is up against this hurricane.    She labels these behaviors as "Flight or Fight."  The flight behaviors are any "ism", addictions, lying, underground life, checking out, running away and infidelity.
I especially want to quote what she said occurs during infidelity.  "Having an affair is an avoidance technique.  Men often describe their affairs to me as, 'A Little oasis.  A place where I'm appreciated and valued.'"  Not having the tools to create intimacy in their primary relationship, men often substitute "pseudo intimacy" as a way to feel some sense of personal power.
Fight behavior included raging, battering, condescension, being unpleasant and passive aggressiveness. I am sure if you analyzed any of these behaviors you would see some kind of coping behavior in your spouse just as I saw in Doug.
I believe he did more flight than fight as a way to avoid dealing with my emotions. I also believe he didn't know what to say or how to communicate how he was feeling so he would just walk away and leave me confused and hurt.
The author then goes on to give men ideas on how to face the storm.   She said a man must learn to respond to it rather than react to it.  She provided five tools that would help:
The realization that you are not the victim.
The realization that you have needs, too.
The realization that your decisions and behaviors have been fear based.
You'll need a voice.
You'll need boundaries.
I feel this book has been very helpful understanding why men behave the way they do.  I have not completed the woman's section yet, however I hope it gives me some kind of guidance on how to make our marriage safe for emotional intimacy.