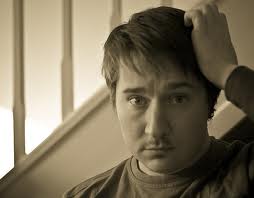 The recent comments on the blog have given me an awareness of an aspect of infidelity that has rarely been discussed in most of the books or websites that I have read. 
Many books have mentioned that the cheating spouse might have some character flaws, but they usually don't get into them any more than just a brief mention and rarely provide much insight or details concerning these disorders.  This is understandable as one could write entire books on these subjects alone.
I suppose I was naïve, or maybe even afraid to look further into these subjects.
I apologize to everyone who follows this blog because I feel in some ways we have not provided you with all the information you need to recover from this trauma.  But at the same time, I realize we are not therapists or counselors and we can't provide all things to all people.
The purpose of this blog is to share our own journey and our own thoughts, feelings, observations, resources, successes and mistakes along the way.  The journey has been consumed with much trial and error, as we've been educating ourselves as much as we can about how to heal from infidelity and make our marriage much stronger. Hopefully, you've been able to learn from our journey.
I feel that Doug and I have been very successful because both of us have been able to take a good look at ourselves and our behaviors, and through communication and persistence have changed the way we relate to each other, adjusted our priorities and have basically invented a new marriage. We both feel a tremendous amount of happiness and satisfaction as a result.
I will say though, that I have spent the last two weeks really thinking about some of the ideas of codependency, narcissism and passive aggressive behaviors.  I haven't contributed to many of the comments because I feel I need to gain more insight and knowledge about the subject.
I will be honest and tell you that initially all the comments put me into a panic mode. They were too much to take in, they gave me a sense of hopelessness and they appeared so black and white – or one size fits all – in scope.
In the minimal research that I have been able to accomplish, I have concluded that one size does not fit all.
I can say that during Doug's emotional affair I was definitely displaying codependent behaviors and Doug was acting somewhat narcissistic.  This may, or may not be the case in your own situation.
I also searched for information about passive aggressive behaviors and I do feel that the way Doug handled communication and conflict were somewhat passive aggressive in nature. 
I also feel that in some ways the opposite was true, as I acted in a passive aggressive way and Doug displayed some codependent tendencies.
Are we past this?  Are we cured? 
I'd like to think so as our relationship and marriage today would seem to indicate this to be the case. 
When it's all said and done, it's how we feel the state of our relationship is in at any particular point in time that matters, isn't it?
It doesn't matter what anyone else's opinion is.  If we're happy, that's all that counts.  I think you should have this same mind set.
I will tell you that the subjects of codependency, passive aggressive and narcissistic behaviors interests me and I intend to dig deeper into each.  In the meantime, we would certainly welcome any insights (that haven't already been mentioned) you might have on these subjects.
If you have any resources, links, books, etc., feel free to mention them – along with your own experiences and insights – in the comment section below.