Getting into the nuts and bolts of trauma after an affair based on the work of Drs. John and Julie Gottman.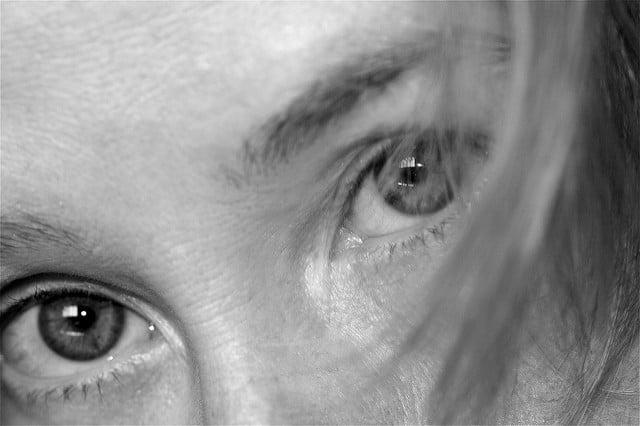 By Sarah P.
This is part three and the final post of the trauma series. I wanted to start this post with song lyrics, by Amanda Palmer, wife of Neil Gaiman (Dresden Dolls), that describe the paradox of trauma. Because really, trauma is a paradox.
Biting keeps your words at bay
Tending to the sores that stay,
Happiness is just a gash away
When I open a familiar scar.
Pain goes shooting like a star
Comfort hasn't failed to follow so far
And you might say it's self-indulgent
You might say its self-destructive
But, you see, it's more productive
Than if I were to be healthy.
And sappy songs about sex and cheating
Bland accounts of two lovers meeting
Make me want to give mankind a beating
And you might say it's self-destructive
And as the skin rips off I cherish the revolting thought
That even if I quit there's not a chance in hell I'd stop
And anyone can see the signs, mittens in the summertime
Thank you for your pity, you are too kind.
And you might say its self-inflicted
But you see that's contradictive
Why on earth would anyone practice self-destruction?
I've tried bandages and sinking
I've tried gloves and even thinking
I've tried vaseline, I've tried everything
And no one cares if your back is bleeding
They're concerned with their hair receding
Looking back, it was all maltreating
Every thought that occurred misleading.
---
Trauma contains elements that seem impossible to dwell together, but dwell they do. Sometimes pain and comfort dwell in the same space. Sometimes the pain is productive.  Sometimes happiness feels like sadness because it is unsafe. Where there is trauma, there is uncertainty. Where there is uncertainty the pain can become certain. The whole world turns upside down and there is no direction—no solid center—no guide, no reprieve, and no safe place to harbor.
Last month I attended the Gottman Affair Trauma Seminar Training. Drs. John and Julie Gottman just completed ground-breaking work on how to treat trauma and PTSD that are caused by infidelity. During the lecture, they stressed that their concepts have yet to be rigorously tested. They are at the same place we are at—they have theories, but have yet to test those theories.
Still what they said profoundly resonated with me. I think they are onto something and perhaps they will develop the next level of therapy that targets the PTSD of infidelity. One can hope.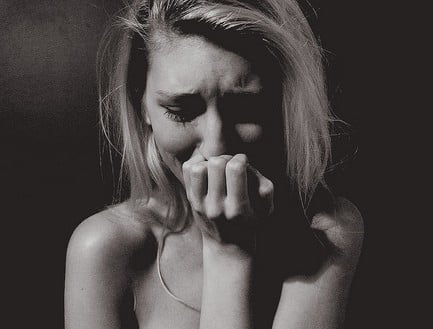 Experiencing Life Through the Lens of Trauma
In the beginning of the seminar, John Gottman described what it is like to experience life through the lens of trauma. The following is a summary (in my words) of points he made:
When someone is experiencing PTSD, the world becomes an incredibly dangerous place – it's dangerous to go someone as seemingly mundane as the grocery store. The person experiencing PTSD deals with intrusive thoughts, anger, shame, and guilt. As a result, a sense of detachment and hypervigilance follows. The person develops a magnified startle response, insomnia, has trouble concentrating and experiences a loss of general functioning. Because of this, they also experience worsening relationships.
As far as known research goes, 10% of women experiences PTSD. However, the Gottmans believe this is a gross underestimate since the lifetime prevalence of a woman being physically or sexually assaulted is 40%. But, these are the instances that the crime is actually reported. If you add in all of the unreported or under reported instances, one gets a number that is dramatically higher. Another issue is that people don't report symptoms accurately (particularly true of women in military.) Self-report of PTSD is not adequate.
PTSD can be assessed physiologically. A clinician will find constant autonomic arousal. PTSD clients are always secreting adrenaline and cortisol – this leads to illness. However, after a course of effective therapy, this same person will experience lowered cortisol and adrenaline.
Who gets PTSD?
According to the Gottman's, the following people can easily get PTSD.
People without critical social support (trustworthy friends they can confide in).
Those who experience isolation and cannot confide in anyone
On the other hand, PTSD is linked strongly to heritability.
There are 60 genes that account for the development of PTSD – PTSD heritability is high. (See: Falconer's formula)
All mental disorders have high inheritance
People who have extreme biological vulnerability will have PTSD activated when there are environmental factors. These include people who had earlier trauma in childhood or adulthood.
People who believe it is their fault, have fear structures, and associations with trauma are also vulnerable. They carry the view that, "I cannot cope, therefore I am incompetent." This further reinforces fear, fight or flight, panic, disgust with oneself, grief, and anger. These are all cognitive schemas and make up the lens through which the world is viewed and interpreted.
All PTSD Sufferers Are Experiencing Brain Damage 
The most surprising thing that John Gottman said was that all PTSD sufferers are experiencing brain damage. I am glad that he stressed this because it validates people who suffer from PTSD and gives their plight more weight with the general public. Too many people still believe PTSD is something that someone can just 'get over' if they find inner willpower. This is not true.
Brain damage caused by PTSD can be seen in amygdala. This is the first part of the brain that alerts someone to danger well before they 'see' the danger. This is the part of the brain that can feel the emotion of fear on a visceral level before another part of the brain can give words and understanding to an experience. People with PTSD have a hyper responsive amygdala.
In the past post, I talked about PTSD being tied to the second brain, which is the vagus nerve. PTSD causes interruption of vagus nerve – the 10th cranial nerve – which allows us to slow our heart rate if it is working properly. This is the largest nerve in the body; it goes everywhere. It can down regulate arousal, but in PTSD this nerve no longer works. By the way, when it is disrupted, exercise makes PTSD worse.  So going for a run will not help someone with PTSD down-regulate their feelings.  
PTSD sufferers also acquire fear more easily. They get sick with colds or flu more easily. They experience emotional (neurological) dysregulation.
What helps?
One thing that helps is medical treatment. Please be assured that I am not necessarily pro-medication. I am only reporting research that was reported by the Gottman's. Helpful medications include:
Dual action SSRIs combined with a longer course of treatment (up to 55% of patients get relief after long course).
Psychological Treatments Include:
Cognitive Behavioral Therapy
Prolonged Exposure Therapy must be administered carefully. It cannot be just exposure to the stress- that does not work
EMDR – randomized clinical trial – research has shown that the eye movement is NOT necessary. EMDR is mainly behavioral.
What DID NOT work according to research:
Behavioral couples therapy did not work well to treat PTSD
Emotionally Focused Therapy does not help with PTSD at all
In fact, a history of childhood sexual abuse impacts EFT for the negative. *Sarah's comment: As you know, I am a fan of Sue Johnson and EFT. I think the Gottman's are fans of her work too. Therefore, the data about PTSD and EFT needs to be taken within context. While EFT may not help PTSD, it is extremely helpful for other couple's issues.
On the other hand, Conjoint Therapy really helps PTSD. It was shown to have reduced PTSD for all levels of relationship satisfaction. However this form of therapy did not increase relationship satisfaction.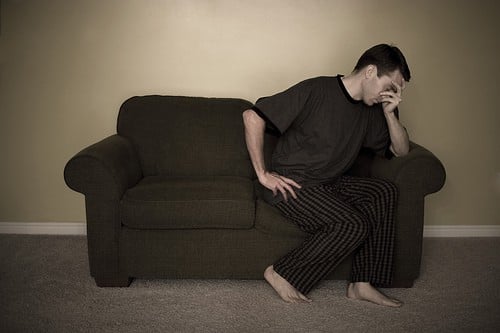 A Summary of Dr. Julie's Presentation
Dr. Julie approached the topic of PTSD from the standpoint that it affects relationships globally. She noted that a person's survival depends on internal world: emotions, values, perceptions of world—and this is in addition to the physical body.
Our internal world often gives comfort, but PTSD disrupts every aspect of that internal world.
Dr. Julie said,
When someone experiences an unpredictable event that crashes through our internal scaffolding, we come crashing down off of that scaffolding. We have a change in what we believe to be true. As a result, we begin to experience symptoms of PTSD since our whole life framework comes crashing down. All of someone's relationship world comes crashing down. The betrayal is huge since it blows up that internal world. What do you get? You get PTSD."
Shirley Glass was the first to acknowledge that infidelity causes PTSD.  This is because humans are biologically 'pack animals.' It has been found that the highest functioning social group/society would contain 150 people optimal survival. We are built to need intimate connection and there is no way around this.
Childhood Abuse Lays the Groundwork for PTSD
PTSD can especially surface when there is childhood trauma and then re-traumatization as an adult.
How does this work?
If a parent causes mental abuse or even physical abuse, kids cannot allow themselves to think the parent is at fault. They cannot do that because they realize they depend on the parent for survival. So, child blames himself for parent's behavior. This in turn gives the child a sense of control by believing they can stop the abuse.
Unfortunately, real abuse does not stop so a child feels shame, self-loathing, and fear of exposure. At the most profound level, a child believes he or she is to blame for what has happened to them.
In fact, in a study of baby rats with neglectful and/or violent mothers, the rat's brain suppresses the fear response and instead allows for the bonding response since the mother is their caregiver. We could extrapolate this to humans and why trauma bonds are so powerful. (Sarah's opinion)
For people who have been abused in the past, it is hard for them to get close to their partner. So, this causes them to hide in relationships. Also, the guilt, self-loathing, and shame that they experienced earlier resurfaces in adult intimate relationships. As a result, couples fight more or they avoid conflict—whatever they can do to keep the partner at bay and create distance. The formerly abused adult is trying not to be seen and not to be known. In these situations, the partner without a history of abuse needs to show extreme compassion to the abused partner since this display of compassion is very healing.
Of course, potential for trauma is greater when there is poverty and family history also influences trauma.
Sarah's note: in many cases people with emotionally or physically abusive childhoods find themselves drawn to each other. People naturally have an affinity with what they know. On the other hand, there are people without abusive childhood environments who would like to save and believe they can save a partner. All of this is well-meaning and this type of person can be a support.
I also wanted to define abuse. Some people have had abusive childhoods but for whatever reason they may not have registered that. Abuse within families has many faces and it can take the following forms:
Where there is alcohol abuse. Any kind of drunkenness by a parent causes extreme dysfunction in children who witness it.
Any kind of substance use, including occasional marijuana use.
Extremely controlling and shame-based family systems.
Family systems where there is extreme emotional coldness and distance.
Families where a relative has sexually abused the children. Even if a child was not abused but their sibling was abused, this causes secondary trauma and an unhealthy family for everyone.
Families where there was physical abuse between a parent and the other parent or between a parent and child. It is not normal to belt children, to spank them with their pants off, to slap them, to punch them, to pinch them, to put them outside in the cold, to lock them in the closet or other room alone, or to send them to bed without dinner. Of course, this list of abusive behaviors is quite extensive so I was listing the things that some parents believe are punishments. These are not punishments and study after study has shown that these punishments do not get rid of bad behavior. They create a fear-based adult who suppresses negative behaviors. Since such behaviors are merely suppressed, they can come out under stress.
Families where there is emotional abuse. Emotional abuse is basically defined by anything that causes a child shame, demeans them as a person, or causes them to question their reality. I could come up with hundreds of examples of this. But, common examples involve not comforting a male child when he falls down and telling him to "man up," telling a female child she is fat, parents comparing children to someone they believe is 'better' in some way. Teasing is also a form of emotional abuse because it is meant to shame someone or make them feel the fool. My mom was estranged from her parents for many years. This was because they relentlessly teased her and shamed her while she was little. They did this while building up her sister and indulging her sister just to 'get a rise' out of my mom. My mom says that in order to be a good parent, she refused to be like her parents and instead shower me with kindness and support. Thankfully, my mom was able to effectively break the emotional abuse she had experienced as a child. She has made amends with her parents even though they are the same as ever. I have never been close to them and probably never will be.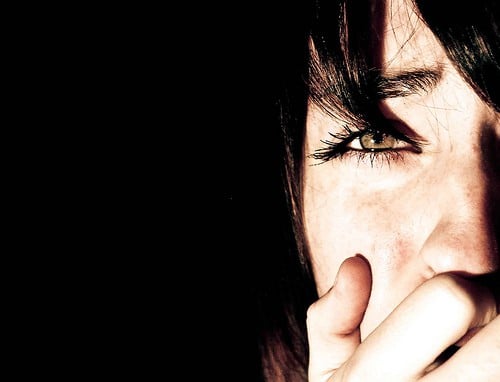 How General PTSD Affects Individuals Within Couples 
The PTSD partner experiences:
Intrusive thoughts
Avoidance of triggering activities, places, dates, thoughts.
Increased use of numbing substances
Lack of joy – no playfulness
Traumatic amnesia
Hopelessness
Feelings of a foreshortened future
Disturbed concentration – hard to remember things.
Difficulty retaining information
Develops a flat affect
Extremely heightened senses—bothered by loud noises, bright light etc.
Many PTSD people might wear different masks and different moods – this is sometimes caused by substances such as alcohol or perhaps the PTSD alone or a combination of both.
After commitment, the PTSD may surface. When working with incest, the minute a person who experienced incest marries, their partner now is family. When the non-abused partner becomes 'family,' up comes the PTSD that has been suppressed in the abused partner. (Usually dating is fine and there is often no sign of trouble before marriage.) The PTSD partner tries to 'hide' and refuses to tell traumatic stories about childhood.
As a result, the Non-PTSD partner experiences:
Increased anxiety
The non-PTSD partner wants to fix PTSD partner but doesn't even know what they are fixing. They just know something is very wrong. This backfires because incest victims feel shame and this magnifies feelings of shame when someone tries to help.
Non-PTSD partner feels a profound sense of loss because there is no reason they know of for the dramatic change. They might feel at fault since the PTSD partner hid their past trauma.
The non-partner shapes their life around their PTSD partner and often become codependent.
Fear by non that PTSD-P could commit suicide
PTSD Also Affects Lovemaps 
PTSD partner becomes cut off from own feelings
Refuses to share traumatic story because of profound shame and fear of being "damaged goods."
PTSD partner becomes chameleon like
Often they want to avoid perceived anger or disapproval
PTSD partner remains deep in denial and pretends nothing is wrong
PTSD partner's curiosity about life is often dampened 
Effects on Relationship House 
From the outside looking in, the partner who has PTSD as a result of childhood abuse appears to have borderline personality disorder and engages in splitting.
The relationship has cycles. The PTSD partner idealizes and then vilifies their partner. This can look a lot like the cycle of abuse depending on how it plays out.
Sometimes the PTSD partner fears they are going crazy and uses criticism to push their partner away.
If the childhood trauma was sexual in nature, the PTSD partner may struggle with taking in their partner's fondness and admiration. The person will block out compliments. Touch may disappear from the relationship because the PTSD partner perceives closeness leads to bad feelings associated with sex. The PTSD partner may stop being physically affectionate and the non-partner may despair because it seems the couple's love in gone. Unfortunately, the PTSD partner may believe their non PTSD partner is the enemy. The non partner feels sexually shut down, unloved and distanced from their PTSD partner. With sex, there will either be none or perhaps elements of sexual addiction and fetishes.
Turning Towards 
PTSD based in childhood also affects a person's ability to turn towards their partner. The goal of turning towards is to build connection. The PTSD partner will turn away or turn against the other partner and his/her requests. If trauma was sexual (overtly or covertly) the PTSD partner may see anything erotic as threatening. During sexual relations, the PTSD partner may just 'endure it' the same way they did the abuse. Alternatively, the PTSD partner may prefer impersonal pornographic sex.
The PTSD partner often experiences emotional numbing and this blocks awareness of needs. The person suffering from PTSD does not want to have needs. They feel they do not deserve anything. They do not want the closeness that receiving brings to them. If the non-partner tries to be affectionate, the PTSD partner has a heightened startle response. Because of this, the non-partner will likely stop making gestures of affection.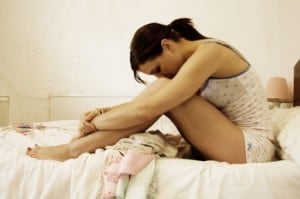 Conflict Management
When in conflict, extremes will occur in both directions. Sometimes the PTSD partner will be over-controlling. This is because trauma is unpredictable and life feels uncontrollable. Alternatively, the PTSD partner may become overly compliant.
Often, the PTSD partner will use blame and criticism against the non-partner. They experience terrible shame and guilt and yet cannot see their contribution to the dysfunction. About this, Dr. Julie said, "If they do, they fall down through this crevasse and arrive at (metaphorical) molten lava. As a result, they get burned badly. It is the shame and guilt they hold internally which burns them."
The PTSD partner may also express complaints as edicts or demands. Physiological flooding emerges when a PTSD partner is being questioned. This can cause anger or running away. The flooding or stonewalling they engage in profoundly affects conflict management.
The PTSD partner often does not have a gauge for normalcy. They can let important things seem non-important. That is, date nights, picking up kids, or other things are trivial as compared to the PTSD they experience. The non-partner often finds the  PTSD partner cannot find or help with good solutions.
Is there an upside to all of this?
Yes, it comes in the form of post-traumatic growth. After person with PTSD has told their story and faced guilt and shame, they are able to grow. The person with PTSD can later address their purpose in life. They can assimilate the trauma in a way that no longer affects them so thoroughly.
Why So Stupid?
Before I go on to talk about PTSD and affairs, I wanted to tell a brief story about something that happened at my husband's work. In fact, there should be something equivalent of the Darwin Award for the stupid things people do to destroy their marriages. I have noticed that there are a lot of allegedly smart people who risk everything just to have an affair. In daily life, these people appear to be rational, controlled and stable people. And then…Doh! They do something so stupid that they not only lose their families, they also lose their very livelihood and income.
I will refer to the person in this story as Simple Simon. Simple Simon is a medical doctor administrator in a large hospital. All of his superiors saw how passionate Simple Simon was about work and he was metaphorically tapped on the shoulder to possibly be the next VP. That is, if Simple Simon could keep on the straight and narrow. After my husband came home, he said Simple Simon, who is also licensed as a pediatrician, was fired and escorted out by security guards.
What for you say?
Yes, it involves another woman—perhaps there have been many other women too.
Simple Simon had been arrested and plead guilty to illegally soliciting the company of women who happened to be involved in the oldest profession in the world. All this while his poor wife had just given birth to their 7th child and was drowning in diapers.
Can you imagine what life will be like for his wife? Each time her child has a birthday; she will be reminded of what her husband did.
Needless to say, the hospital that employed Simple Simon cut ties with him immediately and there has also been talk of revoking his medical license. Additionally, there is also the issue of potential jail time in our state. Indeed, Simple Simon wanted to taste the "pie man's ware" and get a taste he will.
As I sit here shaking my head, I cannot simply wrap my head around why someone who had everything going for him would be so incredibly stupid. The only conclusion I can reach is that Robin Williams was right: God gave men two brains but forgot about the design flaw that allows a man to use only one brain at a time.
Now, I say that in jest because the mean girls who cheat on their husbands can be just as bad as any other cheater. Cheaters are incredibly selfish and often do and say the stupidest things regardless of gender.
For example, there is the on-going saga of Nina the nurse and Steve the (almost) surgeon. If you recall, Nina abandoned her husband and three young children to break up Steve's marriage. Steve willingly came along for the ride. Nina has no shame and recounts her tale in front of all of her co-workers and even in front of patients. Nina just does not care.
Steve and Nina are almost married and Nina has announced she is quitting (more on that later) and refuses to work. Steve's children still hate him for what he did, but Nina has convinced him to give up on his kids. Why? Because she tells him they are selfish and spoiled because they allegedly want Steve to be miserable by not understanding Steve's happiness and right to happiness with Nina. And Stupid Steve believes that. Yep, Steve is getting what he deserves. Fortunately, she will not be around much longer to infect her workplace with her contribution to the cheater's disease.
I will say it again—this is what today's healthcare professionals are doing when they are supposed to be working. I find something profoundly wrong with this picture. After all, who wants their doctor texting naked pictures of himself while a patient is experiencing a life-threatening emergency? I highly doubt that the doctor's mind will be on his work in these cases; that puts everyone's life on the line.
It was necessary to give a background of PTSD and childhood since many people who endured traumatic childhoods get married and have children of their own. Unresolved trauma affects every aspect of their marriage. It also creates an environment where an adult with PTSD is more easily traumatized by events than those individuals without past trauma.
A person who has unresolved PTSD from childhood is most likely going to be traumatized when their partner has an affair. It is important to note that unless someone has therapy to recover from PTSD developed because of childhood, they will carry its affects with them throughout life. It is not possible to suppress trauma by telling oneself it was not 'so bad' or that 'trauma is in the past.' This is a form of denial and denial never works. Trauma unresolved will always find a voice and it will emerge in ways that often seem unconnected.
On the other hand, people who did not experience childhood trauma can also become extremely traumatized by an affair. Some will develop PTSD and others will not. Since there are 60 genes that control mental health, this can partially be accounted for by the idea that some are genetically programmed to be more resilient than others.
This fact of life does not make a person better than another or worse than another. When it comes to mental health, there can be no good and no bad. There is only individual experience and each person has his or her challenges to deal with in life.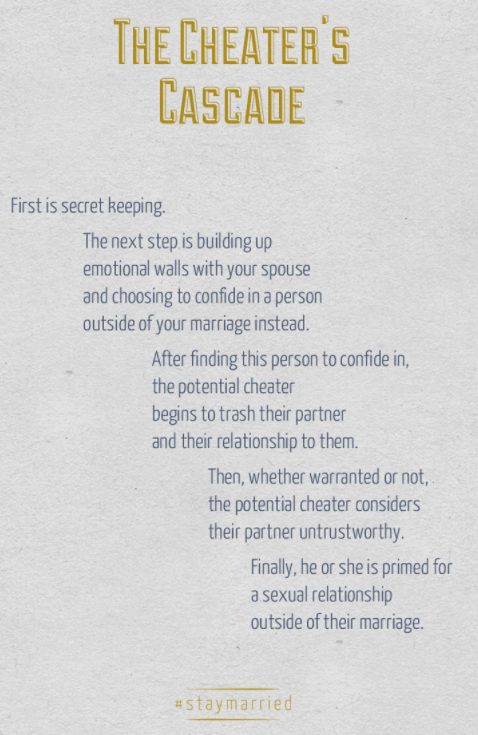 The Hurt of Affairs
Today, I ran into a local psychiatrist who has been practicing for many years. We were talking about summer travel plans and I told him about my recent trip to San Francisco to finish Gottman Level 3 training. We got on the topic of affair trauma and how to treat it. He asked a very interesting and possibly rhetorical question. He quizzically asked, "Why do you suppose infidelity bothers women so much?" Then he went on to say, "I don't want to sound sexist, but I think there is a gender split here. It seems that men struggle with monogamy a lot more than women do. I see it in my male patients; it's always a struggle for them. Why wouldn't it be possible just to say to a woman 'I love you and want to stay with you, but I also would like to enjoy the company of other women?' Why do you suppose that is so hard for women to understand?"
Now, I would like to say up front that he was being extremely polite and guarded when he was asking this question. He really wanted to understand the difference between men and women on this point and why women feel the way they do about infidelity. He also recognized that not all men cheat and there are women who certainly cheat.
I was not able to answer his question because even I do not know the answer. Still, I took a shot at answering his question. I believe that disgust over infidelity cannot be written off as jealousy alone. It may seem at first glance that people are jealous, but believing it is because of jealousy is too simplistic. Sure, jealousy and a whole lot of other emotions are involved when someone is betrayed. But, I believe that it all comes down to safety.
If a man is cheating, his wife cannot feel physically or emotionally safe. Biologically speaking, many women need husbands to be able to protect the family from all kinds of external threats. These threats could come in hundreds of forms, but some common ones include potential break-ins, financial storms, and even actual physical storms.
If a man is cheating, it is likely he will not physically be there if someone tries to break and enter the house. But, it goes deeper than that. When a husband cheats, he brings the enemy into the house even if the other woman does not set a physical foot in the house. He brings in the enemy and this enemy has the potential to take a husband's care away from his family. If she succeeds, she can take away a wife's house, a wife's means of financial support, and even steal away the very life that the wife knew prior to the affair.
The other woman is a million times worse than the common thief. All women would be willing to trade their precious jewels if it meant keeping their family together. But the other woman does not want diamonds, she wants the wife's very life.
The other woman is a thief who steals everything: a husband, trust, safety, and finances. The other woman is a destroyer who comes in and ruins every aspect of a wife's life.
While a husband may believe the other woman simply wants 'no strings attached' sex. The wife knows this is untrue. This is what the other woman tells a husband to trap him in her web. The wife knows that the other woman wants the wife's life and she will stop at nothing to meet her goal. The other woman cares nothing for the wife or the children, even though she might pretend to be interested in them when speaking to the poached husband.
The other woman's behavior is an act, it is fraud, it is thievery, it is destruction.  The wife knows and feels helpless and powerless as she watches her husband reject everything in her and in the family they have built together.
The wife feels as if she is at the mercy of her executioner and she is just waiting for the chair to be kicked out from under her feet. The husband is blind to all of this. He doesn't understand that he has put his wife and family at the mercy of an executioner who would like nothing more than to ensure a husband is complicit in the emotional and financial execution of his family.
The other woman is not just there for sex. She is there for keeps and will stop at nothing to meet her goal. Nothing is below her; it is only a means to an end in her grand scheme.
Wives intuitively know this; they can feel it in their stomachs and in their bones. Their very safety is at risk and the person who was supposed to protect them is now complicit in their destruction.
Quite often, a wife's entire life is destroyed, even if she keeps on living in her physical body. But, other times, the goal of the other woman is to have the wife dead so that she can slide into the role without assets being cut in half. One example that comes to mind is Michele Marie McNeill and her husband Martin McNeill.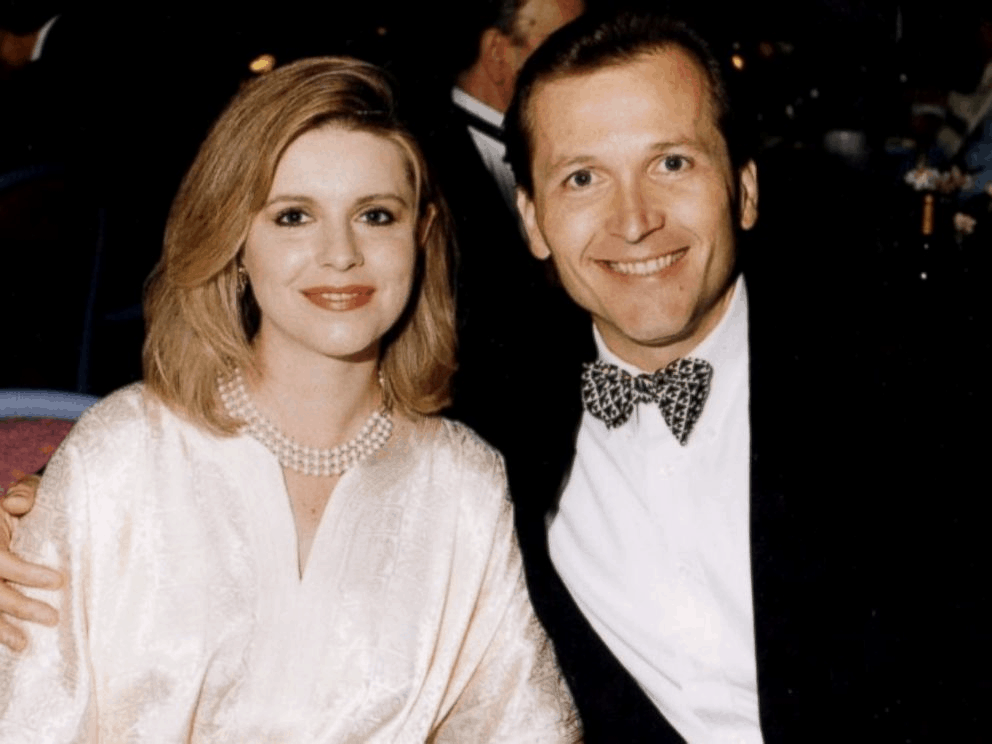 This tremendously beautiful and wonderful mother of eight had her life brutally ended by her husband. The other woman, who was even referred to as a sociopath by her own family, was complicit in the scheme. Together they made sure Michele McNeill was dead and then they committed fraud by stealing one of the younger daughter's social security numbers and sending her on a one-way plane to Russia.
His eldest daughters fought to have him prosecuted for years. Happily, he was successfully prosecuted and died in jail earlier this year. Still, there has been no justice done in this case since a mother was taken from her children. Her daughters will never be able to see their own children call Michele "grammy." They will never be able to see their mom Michele proudly beam and dote on her grandchildren.
Unfortunately, like most sociopaths, the other woman was a master manipulator and able to avoid jail time. She still lives freely and is walking around on the streets. The other woman wanted the wife's very life and she stopped at nothing to make sure Michele was murdered at her husband's own hands. Even though I have never met the family, whenever Michele and her family come to mind, I take time to pray for them. It is the least I can do to help this family whose lives were so changed.
There are more like her; think of Nina the Nurse. My husband told me that Nina the nurse had her last day at work yesterday. She was resigning because someone in management let her know that she should go – or be fired.
Just like Nina's view of infidelity, which was a relationship on her terms, she treated her place of employment the same way. She came in late and left early, called in 'sick' when she wanted to spend the day at the nail salon, and had a bad attitude towards patients who were "wasting her time." Management found it out and she was asked to leave, so she did.
Yet, Steve the (almost) surgeon is still under her control. He is taking out a second mortgage to pay for an enormous wedding. He told coworkers, "well, poor Nina didn't get the wedding she felt she deserved with her first husband. So, I told her she could have as fancy a wedding as she wanted. She deserves something nice for herself."
Little does Steve the (almost) surgeon realize what the second mortgage will mean for his future. There will be more money demands where that came from. Plus, where will his kids fare in all of this? College tuition? No. Paying for their wedding one day? No. Leaving an inheritance for his children and grandchildren? No.
There will come a day when Steve the imposter surgeon will wake up from the affair fog. When that day comes, he will want to do things for his children. But, when that day comes, Nina will already have control over the bank account. Nina will ensure that his biological children do not see a penny. If leaving a financial legacy for his children was ever important, Steve will be unable to do it. Plus, by that time, Nina the narcissist will have probably cleaned out every ounce of savings because she will be too busy living up to her reputation as a gold-digger. Nina the nurse has been the executioner of Steve's family.
In the end, this is why I believe infidelity is so painful for women. Every wife knows somewhere in her heart that the other woman would happily be her executioner, whether emotionally, physically, or both. The other woman is playing for keeps and will often stop at nothing to take what is not hers.
For every person out there who has been betrayed, I would recommend having your wayward spouse read about the ugly reality that occurs when a wayward spouse leaves for good.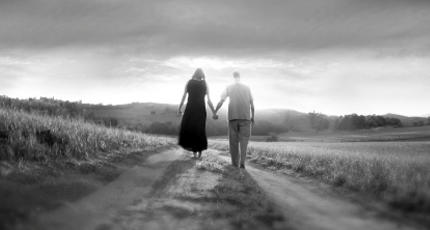 Getting Over the Trauma After an Affair
How does anyone get over the trauma of infidelity?
The answer is just as complex as the trauma itself. As we know, getting over PTSD of any kind is a process. It takes time and the time it will take is as individual as the person himself or herself.
Most recently, the Gottmans have developed their own treatment. It combines the most effective work of others and it is framed within the context of Gottman-style relationship views and techniques.
The therapy the Gottman's have developed has three phases: Atonement, Attunement, and Attachment.
Atonement
This is the first step to repairing a post-infidelity relationship. Several things must happen during this phase:
The wayward spouse must express sincere remorse.
During this phase, the wayward spouse must answer the betrayed spouse's questions, no matter how uncomfortable.
The wayward spouse must be honest in their answers and be transparent. They also must refuse to withhold information since this is a form of lying.
Each partner must agree to and uphold the principle that there will be no more secrets and that promises will be kept. During this phase, secretive behaviors that allowed the affair to continue must be stopped. This may involve deleting secret email accounts and offering passwords to email and social media. The betrayed spouse must be able to continually validate and verify that there has been a change.
"The first step is to help couples have an atonement conversation about the affair. The betrayed partner may have a lot of questions that need to be answered. They need the whole, sordid story. The betrayer's task is to be open and honest, and answer the betrayed partner's questions in a truthful, forthright manner. It is very important the details of the affair not be glossed over or minimized, otherwise this fragile relationship will suffer another blow when more details surface at a later date. The betrayer also has the obligation to express remorse and take responsibility for what happened. Any attempts to blame the affair on the "problems in the relationship" will be heard as making excuses for their behavior, or even worse, heard as blaming their partner. That will certainly sabotage the conversation." (1)
One important thing to note is that healing cannot occur unless a wayward spouse is completely transparent about everything, especially the affair. Withholding details about the affair ensures that the wayward spouse is not trustworthy. While there are still lies in the form of withholding, trust can never happen.
Another essential thing that must happen is for the wayward spouse to sever all relationships connected with the affair. If there were friends who enabled the adultery, ties with such friends need to be severed.
Attunement
In this context, the word attune is an acronym. It stands for:
Attend to partner's feelings
Turn toward's partner's bids for connection
Tolerate partner's negative and positive feelings
Understand partner's point of view
Non-defensively listen
Empathize with partner's feelings
The second phase of affair recovery asks a lot from a wayward spouse, but rightly so. A wayward spouse must delve deep into his or her emotional wells and find empathy, attention, and tolerance within themselves. They also must practice the art of active listening and accept a partner's bids for connection.
 "The second phase, attunement, is only possible when a couple moves ahead with forgiveness and is ready to rebuild their relationship without blaming the victim of infidelity. During this phase, the couple must make a commitment to learning how to handle conflict so that it doesn't overwhelm them. Further, a critical aspect of Phase 2 is that the former cheater must now decide to make their relationship a priority. As part of this new commitment to cherish each other, the couple goes public with the state of their relationship and alerts the people closest to them (such as children and in-laws) that they are recommitted and are working toward rebuilding trust. This helps establish this new relationship as "real" and garners support." (2)
I also believe that if a wayward spouse trashed the betrayed spouse to family and friends, he or she must tell the truth to his or her friends. Even if the wayward spouse does not tell his or her friends about the affair, he needs to correct the things that he said to others about his betrayed spouse and let them know that his venting was not a reflection of reality. If he did real damage, he or she must work on helping rebuild a wayward spouse's reputation with family and within the community. This process is not optional.
Attachment
What is attachment? Attachment refers to our bond with others (or lack of bond) and how it affects us.
But, the Gottman's use this term contextually and it refers to the rebuilding of a couple's sexual relationship. However, there is more to it than just the act itself. This phase is also about continually deepening trust, demonstrating constant investment in the rebuilding of the relationship, and recreating shared meaning. I understand that post-affair sexuality is a contentious topic for many people and once again I am reporting the winning formula per the Gottman's research.
"Simply put, the final phase of this model is about being willing to reconnect with your partner by risking physical intimacy. If a couple is determined to stay together, the ability to attune must reach the bedroom as well. Dr. Gottman explains that, "Without the presence of sexual intimacy that is pleasurable to both, the relationship can't begin again." Sexual intimacy is founded on emotional connection, which serves as a barrier against future distractions. The key to maintaining a pleasurable and meaningful sex life is intimate conversation."(2)
But first, one of the most important things for a couple to do is to create a shared meaning in life. Creating shared meaning involves developing goals that both partners feel equally meaningful, such as raising successful children, paying off a house early, or perhaps having the funds to pay fully for a child's college education.
In the wake of an affair, the betrayed partner no longer knows what the wayward spouse does or does not value. Because of the affair, it becomes more than obvious to the betrayed spouse that the wayward spouse no longer valued monogamy or the other spouse's feelings. The foundation for their marriage was obliterated. Nothing can be assumed any longer. Couples need to write down the things that they value most post-affair and find areas of value that meet. The couple must rebuild shared meaning and their shared values all over again.
Another important element in this phase is the ability for the couple to create new rituals for connection. This can include anything from how you deal with family illness to what you do on Sunday mornings. A couple must find news ways of doing things that are specific to their couplehood.  For example, a good friend and her fiancé had developed a Sunday morning ritual specific to them. This ritual included coffee in the kitchen together while both of them prepared homemade blueberry scones. These scones were always eaten out on the covered deck so that they could snuggle in blankets and look at the garden while enjoying their favorite treat.
The next step in this phase is building rituals around how to reduce stress in conversations. For example, a couple could decide to have a stress-reducing conversation each night after dinner. During these conversations each partner takes on the role of listener and speaker and they take turns. The first part of the conversation has to do with positive topics or showing gratitude for something in life. The last part of the conversation will contain more stressful topics and partners will learn how to work through these topics productively.
This is not a time to talk about the affair or about family. These conversations should be able external stressors such as work stressors where partners can lend support to each other. This is not a time to air grievances to a partner, to discuss triggers, or to discuss family matters. The goal of these conversations is to create a united front so that it is no longer "me against the world" but instead "we against the world together." Even if you do not agree with your partner, it is essential to be an ally.
The next step is to create intimate trust and to rebuild sexuality. During this stage, most betrayed partners will experience triggers. It is up to the wayward spouse to soothe the betrayed spouse when triggers emerge. For example, if a betrayed partner starts withdrawing when the clothes come off, the wayward partner would do well to reiterate the betrayed partner's beauty and sexual attractiveness while sincerely reassuring the betrayed partner that the other person is long gone. A wayward partner cannot force a betrayed partner to move quickly or too soon if the betrayed partner is not ready. The wayward partner must be understanding and patient since the wayward partner caused the injury.
Another step is to set up "a high cost for subsequent betrayals." This could include drawing up a post-nuptial agreement where the betrayed spouse will be entitled to the lion's share of the assets if the wayward spouse slips. This is not a punishment; it is a warning and one the betrayed spouse will follow through on should there be another transgression. The wayward spouse can never feel so safe that he or she could slip up again. This also causes the wayward spouse to commit 100% to recovery.
The final goal is to create a "sacred one-hour state of the union meeting." During this meeting, each partner will talk about what has gone right during the week. Next, each partner will compliment the other partner's strengths and show appreciation. Then, each partner will discuss any regrettable incidents that occurred during the week and process it. Finally, each partner will ask the other what he or she can do better in order to make the other partner loved.
Summary
It is obvious that real recovery from affair trauma is going to be a long process. But, this fact should not cause either partner to withdraw from trying. This process can be carried out on the couple's own timeline. Most of all, the affair recovery process should not cause negativity in either partner.
It will get better and couples can work together to ensure it will get better. Putting in the time and effort is worth it since the alternative, not recovering, is a bleak prospect.
Take one moment and one day at a time. Do not worry about what will happen next week, how long it will take, or how it will turn out. Do not tell yourself demotivating stories about the recovery process either.
The point is to get past negativity and to grow as individuals and as a couple. If the recovery process is done sincerely by both partners, people will find that they have become more emotionally intimate than they ever thought possible. The emotional intimacy that is built will create positive feelings in each partner and those feelings will be built upon each day.
Finally, I would like to invite readers to schedule one-on-one phone sessions with me as individuals or as a couple. Sometimes all a couple needs is a guide who has the metaphorical map and compass. Even though the journey often takes time, it is well worth it.
How about you—what are you struggling with this week? Have any of you used any of the techniques the Gottman's recommend? How does their advice resonate with you?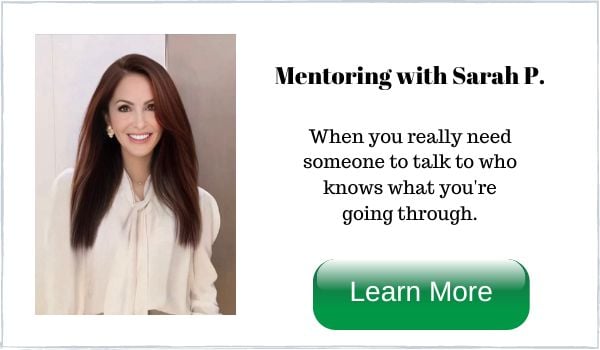 SOURCES
Ask Gottman Q&A. From https://www.gottman.com/blog/askgottman-affairs-answers/
Gaspard, Terry. Learning to Love Again After an Affair. From https://www.gottman.com/blog/learning-to-love-again-after-an-affair/