Infidelity affects all eight areas of successful relationships and steals in the night all that was sacred. Infidelity infects, infiltrates, and slowly poisons that thing we called love for each other.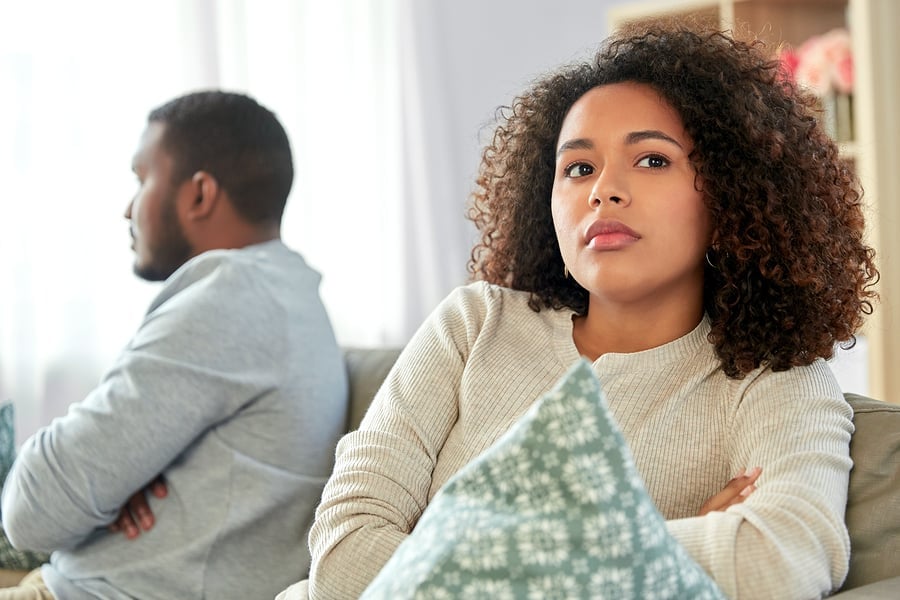 By Sarah P.
As many readers know, I am a fan of the Gottman Institute and the work they do in Seattle. The reason I am a fan of the Gottman Institute is that everything that they published is research-based.
Drs. Julie and John Gottman have dedicated their lives to studying what works in the field of human psychology and what does not. They have created a list of eight areas that lead to successful relationships. These areas include:
Conflict happens in every relationship.  It's a myth to believe that in a happy relationship you'll get along all the time. Relationship conflict serves a purpose. It's an opportunity to get to know your partner better and to develop deeper intimacy as you talk about and work through your differences.
Trust and Commitment. Trust is cherishing each other and showing your partner that you can be counted on. Choosing commitment means accepting your partner exactly as he or she is, despite their flaws.
Sex and Intimacy. Romantic, intimate rituals of connection keep a relationship happy and passionate. Couples who talk about sex have more sex, but talking about sex is difficult for the majority of couples—it gets easier and more comfortable the more you do it.
Work and Money. Money issues aren't about money. They're about what money means to each partner in a relationship. Discovering what money means to both of you will go a long way in resolving the conflicts you may have around money.
Approximately two-thirds of couples have a sharp drop in relationship satisfaction shortly after a child is born, and this drop gets deeper with each subsequent child. To avoid this drop in relationship happiness, conflict needs to be low and you need to maintain your sexual relationship.
Fun and Adventure. Play and adventure are vital components to a successful and joyful relationship. It's okay if you and your partner have different ideas about what constitutes play and adventure. The key is for you to respect each other's sense of adventure and what it means to that partner.
Growth and Spirituality. The only constant in a relationship is change. The key is how each person in the relationship accommodates the growth of the other partner. Relationships can be more than just two individuals coming together—they can be stories of transformation and great contribution and meaning to the world.
Honoring each other's dreams is the secret ingredient to creating love for a lifetime. When dreams are honored, everything else in the relationship gets easier. (1)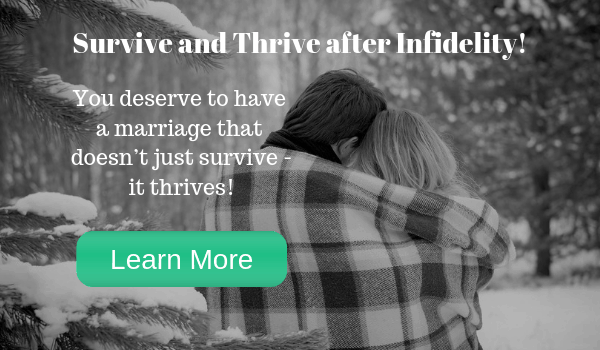 How Do these Eight Elements of Successful Relationships Effect Affair Recovery? 
Whether someone has had an affair or not, all of these elements of successful relationships are a part of daily life when people are married. Add an affair into the mix and an affair can cause an utter meltdown of the core of your marriage.
These eight elements of successful relationships will acquire an often sinister tone when an affair is added to the mix. After all, affairs cast long and painful shadows that never disappear. These shadows of infidelity linger and lurk, as all shadows do.
Now, let us examine these key eight elements of successful relationships from the Gottman Institute through the lens of infidelity.
Conflict.
While the Gottman's reference constructive conflict, infidelity conflict is almost never constructive in nature. It is explosive. It is raw. This conflict brings both a bone-deep and white-hot searing pain.
During these moments of conflict, you might find yourself stuck in feeling conditional love or stuck in wanting only one outcome for a conversation.
This 'stuckness' has the ability to set up a lose/lose situation OR it has the ability to make your wayward spouse feel the pain of what it is like to have parts of you that are no longer accessible to them.
Other times, you might find yourself withdrawing emotionally and not having the ability to feel anything during arguments.
Conflict will be wherever infidelity lives.
I came across a very interesting song called The Bed Song by Amanda Palmer. The song is a life-long survey of a couple who withdrawals slowly. I won't give away the interesting ending.
During conflict, the one thing that we can rely on are fair fighting rules such as these:
Maintain Emotional Control Using Deep Breathing
Don't Interrupt Your Partner.
Be Respectful.
Don't Fear the Conflict Itself.
Don't Bring Up the Past unless it's About the Affair.
Stay with the Issue At Hand.
Don't Generalize.
Don't Lash Out in Extreme Anger.
Fighting is not necessarily a bad thing; the worse thing is being the couple that never talks about anything.
Trust and Commitment.
I love that the Gottman Institute also has a formula for rebuilding trust after an affair and it is called Atone, Attune, and Attach. I have written about this three-step process before, but it is eternally relevant to rebuilding trust. Terry Gaspard, a contributor from the Gottman Institute said this about the process:
Sex and Intimacy.
When an affair occurs, usually one of two things occur: a betrayed spouse kicks the wayward spouse out of the bedroom OR a betrayed spouse participates in what is called hysterical bonding. Here is a description of what hysterical bonding looks like from a reader of the Affair Recovery site:
"We are 7 months into discovery. My husband's AP was a very sexual and busty but petite women. She works in the beauty industry and always has her hands and feet perfectly manicured and her body waxed. She would regularly send him photos of her feet (he has a foot fetish), legs and self. They would also exchange numerous sexy messages on a daily basis.
3 days after dday I also started manicuring my hands and feet, waxing, sending him selfies and photos of my feet in new high heels, sexting and giving my husband attention and giving him LOTS of sex. Like in 6-7 times a week.
My husband perceived the sex to be the most exciting and intense sex we have ever had when, in reality, there was much more anger and aggression involved from my side. If we weren't having sex at that time, someone might have classified it as me physically assaulting him.
Looking back, my actions during the first 5 months after discovery can only be described as having been hysterical. Having had time to regain some focus and perspective and having done lots of soul searching and recovery work, I have come to the realization that much of what I have done was: 1. a frantic/hysteric attempt at meeting my husband's every need; and 2. The refusal to be outdone by his AP who, even till this day, I perceive to be nothing more than a piece of sleazy, fake, cheap trash."
That's a fair explanation of what it looks like to hysterically bond with another.
Now, let's look at what it is to sexually shut down after D-Day. When a betrayed spouse sexually withdrawals and sleeps in the guest room, there are usually many good reasons for this withdrawal. Some of them include:
The first and most important one is that a sacred bond has been broken
Concern about STDs, which is both a logical and a valid concern
Recurring thoughts of the other person being in bed with or saying "I love you" to the other person
Wondering if the other person was better in bed or had a better body than the betrayed
The utter disgust that occurs due to a wayward spouse's hands, mouth, and genitals touching the hands, mouth, and genitals of another. 
Work and Money.
Michael Hyatt, a transformational speaker and author wrote:
"We can all do the math for ourselves, but by my counting there are … major reasons to run, not walk, from infidelity.
It'll cost your reputation. People in our culture disagree about morality, but there's remarkable agreement about one sin: infidelity. It's wrong and everyone knows it.
No one's handing out scarlet A's today, but people will find out, and they will not forget—even if some are gracious enough to forgive.
It might cost your job. Most affairs start at work, and many affairs end careers. If you're in ministry, this is a given. You're canned. You might get reinstated or hired at another church, but don't count on it. Depending on company policy, you could get the axe in all sorts of other job environments, too—especially if you're having an affair with a subordinate. You might as well update your resumé right now. Even Ashley Madison's CEO is on the street after the hack and news of his own affairs.
It'll cost you money. The bad thing about losing your job is that affairs are expensive. Secrecy and cover-ups come at a price—a couple thousand dollars, easy." (3)
Family.
There is nothing like infidelity to make a nuclear wasteland of a family. Family? What family? On D-Day it is as if your cheating spouse is an emotional terrorist who just strapped a nuclear bomb to themselves and took you and your kids along.
You have to deal with the utter loss of devastation of everything you thought you knew,
Michael Hyatt also added that infidelity "will probably cost your family. Two thirds of marriages are toast after an affair, and most of those that survive take years of repentance, forgiveness, counseling, and healing to find any sort of restoration. Betrayal is a hard thing to overcome.
The same goes for kids. If you have children, they'll be confused and hurt by your betrayal. Kids suffer special difficulty in cases of infidelity because they're usually stuck in the middle, holding a burden no one should have to carry.
It'll cost your legacy. If the average affair lasts just six months, are you willing to trade that for the kind of things you grandchildren will say about you?" (3)
But worse, what if a cheating spouse dips into savings or college funds to fund their affair? Worse yet, if you get divorced, any financial legacy you would hope to leave for your children is gone due to attorney's fees and the splitting of assets.
Fun and adventure.
Fun and adventure… what?
What fun?
What adventure? Did I miss something?
Oh… I get it. Maybe there is some adventure to be found here. Here is the adventurous part:
On a whim, your spouse took a two thousand pound brick, fastened the brick with chains, then fastened one end of the chain to your heart.
Then, your spouse hired a tow truck to lift that two thousand pound brick with you attached and dump it in the ocean. As the brick tore your heart from your chest, you laid breathless on the floor.
I mean there is nothing more adventurous like having your heart ripped from your body and then sinking it 6,000 feet below sea level.
But, maybe my ex was right. Maybe I am a proverbial "wet blanket" (like my ex used to say) solely during the time he was having his affair.
Nevertheless, having my heart tied to a brick and torn from my body is certainly not my brand of fun.
How about you?
Yeah, I think this one is self-explanatory. There is no fun and adventure when it comes to infidelity.
Affairs are a dangerous game. The clip that comes to mind is this one from the Pixar Film, The Incredibles. In case you have not seen it, in the clip below, the "would be" mistress to the father (in the film) has unleashed ballistic missiles to blow up the plane that the wife and her children are flying in. The other woman succeeds and the plane is blown up. Luckily, mom/wife is resourceful:
I am not so resourceful and that type of adventure is certainly not for me.
Growth and Spirituality.
It would be an oxymoron to believe someone becomes more spiritual during the act of 'shagging' the neighbor lady. Such a concept is ridiculous; there is no spiritual growth during an affair.
What about emotional growth?
In Michael Hyatt's article about infidelity he continued, "It'll cost you your emotional health. People start affairs because they get an emotional charge out of a new relationship. It doesn't last, and the fallout is almost always emotionally damaging. The average affair lasts about six months, but the negative effects can last a lot longer. The strain of keeping secrets and maybe losing an entire life can be unbearable. "The person confessing to an infidelity experiences the full gamut," says Pam Gerhardt: "guilt, self-loathing. . . . Leading a double life can become increasingly difficult for people engaged in affairs." (3)
Additionally, if someone were to believe in the 10 commandments and were to believe in "God's rules," the sin of adultery is considered among the worst.
Adultery destroys the souls of others, even the cheater. It is just a matter of time. The family takes the hit early on, but when a person wakes up to the wrong they have done to innocent people, it will haunt them for the rest of their lives.
Dreams.
This one is self-explanatory. If your dream was to retire and buy a house in Portugal in a small, fishing village, that dream is likely to evaporate.
Before your spouse cheated on you, finding lovely time alone on a beach in Portugal sounded like heaven.
But, now it might sound like a type of hell on earth; everything has changed.
Infidelity changes everything.
Infidelity is not something that can be neat and tidy, folded, and wrapped with a bow, then set aside for next year.
No.
Infidelity is the acid that touches and destroys, drip by drip, everything that you once held dear. 
How we see our spouse also changes. This change often causes any and all dreams we had to disappear into thin air until not even a whiff remains.
In Summary
Infidelity affects all eight areas of successful relationships and steals in the night all that was sacred. Infidelity infects, infiltrates, and slowly poisons that thing we called love for each other. 
Each person's infidelity journey is slightly different and the way these eight areas are affected will be slightly different depending on the couple.
But, the common thread that binds us betrayed spouses together is being the recipients of betrayal itself. Being betrayed gives us lifetime memberships to the club we thought we would NEVER join; for we were not that couple.
That couple existed somewhere else; but never right under our own nose. And so we remain lifetime members of the club no one wants to be in, but remains in.
How about you?
Can you tell us about the one area of your marriage that infidelity affected the most?
Can you tell us about one of your worst nightmares after D-Day?
How long did it take to scrape yourself off the floor after betrayal?
Do you believe your relationship will be forever changed or do you believe you can simply glue your relationship back together and move on?
What part of this article was the hardest to read?
As always, please tell us what is on your mind, even if it is off topic. We are all here to support each other and provide a safe harbor from the storm.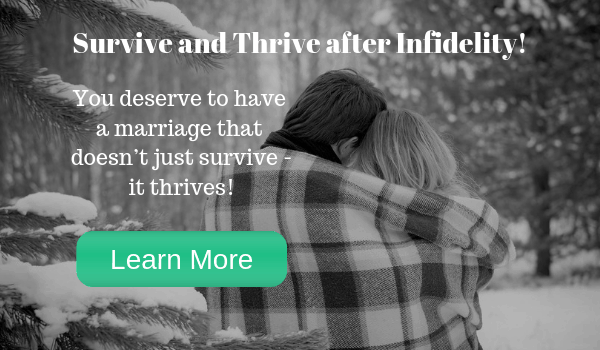 Sources:
https://www.gottman.com/blog/the-eight-conversations-that-matter-most-in-relationships/
https://www.gottman.com/author/terry-gaspard-msw-licsw/
https://michaelhyatt.com/thinking-about-an-affair-count-the-cost/