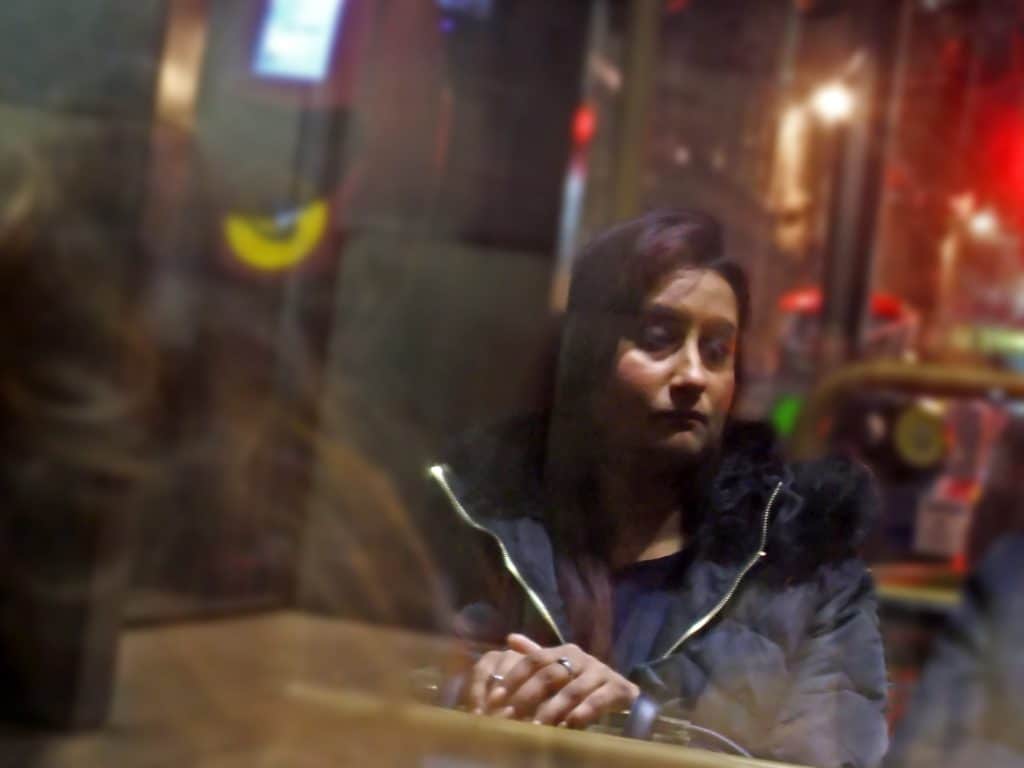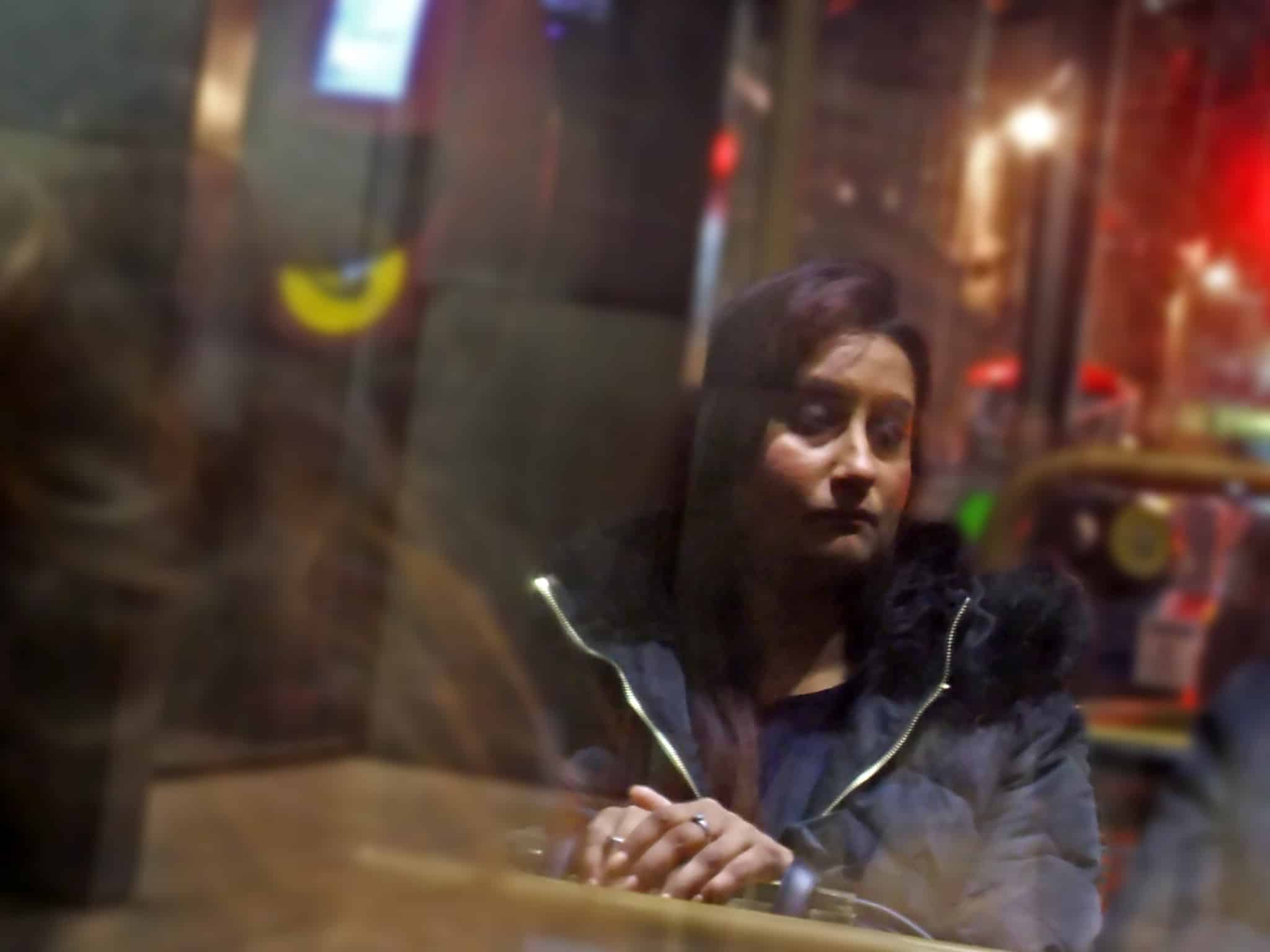 What does a person do when it's been almost 10-years and is still not over the affair?
By Sarah P.
We are introducing a new series that answers questions that are emailed to us from readers. After we have answered so many these emails in a non-public forum, we realized that we have great content, from real people, that is great to share.
This is going to be like a Dear Abby column because readers will email questions and we will answer them in blog posts. But, unlike a Dear Abby column, the topics we address relate only to infidelity and the subsequent fall-out. 
These articles will also be much longer than a Dear Abby column because we will discuss all of the psychological aspects involved in each question. Sometimes I will write these columns and other times Doug and Linda will write these columns.
Finally, the number one deciding factor for starting this column is this: we want readers to see there are others out there struggling with the very same things they struggle with. 
We will post the unedited emails because it is important for everyone to see there are others out there struggling with the same questions. The authenticity expressed in these emails from readers is important because their thoughts are easy to relate to.
Most of all, it's reassuring because it demonstrates there are so many of us out there wondering the same things. These things that we wonder about secretly are very important because putting these ideas out there for others to read shows there is nothing to be ashamed of.
All names and any identifying details have been changed since we are examining somewhat universal experiences and dynamics. For those who email questions, you will remain anonymous.
Today's post is about how long it takes for a betrayed spouse to recover.
Let's dive in…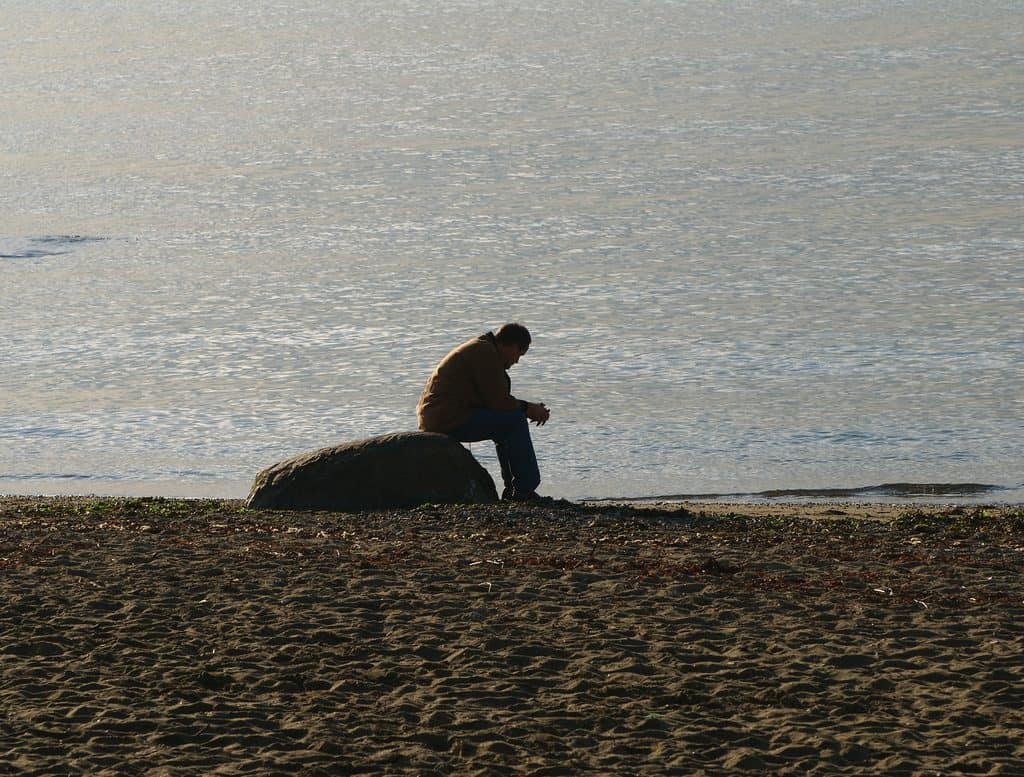 Affair Recovery Timelines
Here is a letter Doug received from a reader named Jennifer* and Doug asked me to analyze it because there are so many layers to Jennifer's situation. Jennifer asked…

"I've been on the fence way too long. It's nine years post first D day – so I should be healed, right? I either should have left, or I should have gotten over it. But it wasn't just one affair- between 2010 and 2011 there were many more DDays- in our 40 year relationship, I learned there had been 15 other women in all- including three long term (two one-year and one ten year [affairs]), one-nighters, porn, cybersex, three-way hook-ups, lap dances, etc.  He confessed so much my counselor said there's probably more but who's counting.
He has been remorseful, but of the 24 things you mentioned has done them only reluctantly and inconsistently. He's not cheating anymore, just mildly narcissistic and wonders why I can't move on. He's asked me many times what he can do to help- I tell him- I spell it out- he promises- then doesn't deliver.
He's a good father, wonderful grandfather, very helpful around the house, and can be very affectionate. Says I'm his world. But he also said he used to "tell women what they want to hear." Due to the prolonged nature of the betrayals (took 4 years after 1st D day to get completely "sexually sober") I've been diagnosed with betrayal trauma. And I still get triggered by so many things – movies, certain sexual things, his disrespect (not often anymore but still there occasionally).
I'm wondering if this is just going to be chronic. If I leave, I think that would be just as traumatic but in just a different way. I feel so stuck. Is there any way you could address this issue in a future blog entry? I know other women in my situation, and we're all having health problems. Thanks for listening! Jennifer" 
Jennifer, if you are reading, my heart hurts for you. Big hugs, Jennifer.
I have no words to express how bad that I feel that you are experiencing this and have to live with the knowledge that her husband did these things. Unfortunately, there are many in your situation. I know that because of the work that I do, but most people do not know how many people find themselves in these situations. Why? Many people keep these things to themselves. Many men and women are afraid to even confide in a best friend for fear of being shamed.
Many betrayed spouses are afraid to speak openly about these experiences because the fear of shame overwhelms them. Fear of shame is a valid concern since we live in societies where many prefer to blame (and shame) the victim.
What is even more tragic is that betrayed spouses are experiencing projected shame. Instead of looking at their wayward spouse and thinking "what a nutcase," many will automatically look at themselves and ask what they did wrong.
This will sometimes start a false inner-narrative where betrayed spouses might believe things such as:
I am not good enough
I am not lovable
I don't know how to satisfy my wayward spouse
I am not attractive enough
What's wrong with me?
All of these inner narratives cause betrayed spouses to feel mountains of shame and inadequacy. Worst of all, these are false narratives – these questions are not based in reality.
Yet, the betrayed spouse often incorrectly carries the burden of shame and inadequacy that is not meant for them.  A betrayed spouse did NOT create the burden because they did not offend.
It is also a burden they cannot control. A betrayed spouse cannot control whether or not a cheater will cheat again or whether or not a cheater will lie again. The burden could become bigger because we cannot control what others will do.
Veteran readers of this site know that it is impossible to cause another person to cheat. A spouse must have to desire to cheat and then strategically plan what they can do to carry on an affair.
Anytime I have thought about what it takes for the average married person to have an affair, I have realized that it takes a lot of strategic planning and lying to the faces of the people they love most.
But, behind it all, there is also a strong intention to have the affair. Someone will cheat because they want to cheat.
Whether or not they cheat or desire to cheat has nothing to do with their spouse. It has everything to do with themselves.
A cheater cheats because part of they want to and their desire to cheat is due to their own internal issues and inadequacy.
Now, I will address the major themes in this reader's question.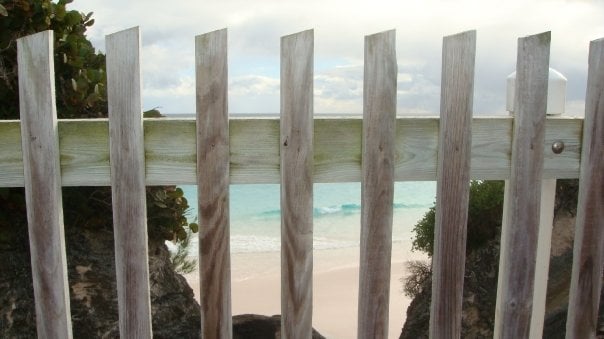 Fence Sitting
Jennifer has been fence-sitting for almost a decade and she is wondering why she has not been healed, cannot get over it, and has not made a decision to move on.
Well, this is common due to the nature of trauma. When something traumatic happens a human has three choices: fight, flee, or freeze. Dealing with betrayal is just as traumatic as trying to survive in a war zone.
Life is NOT safe. In war zones, people can SEE they are not safe. But, after being betrayed, people can feel they are not safe.
So-called fence sitting is just a form of the "freeze" response that is one of the normal responses to trauma. This reader has experienced trauma and is caught in the freeze response. This is her individual reaction to trauma and it is NOTHING to be ashamed of.
Betrayal Trauma
Jennifer has been diagnosed with betrayal trauma. Some ask me if betrayal trauma is real.
From personal experience, I will tell you that not only is betrayal trauma real, it causes serious consequences in the person who suffers from it. Suffers become mentally immobile and sometimes even physically immobile.
After I experienced trauma due to my ex, I could not move from bed, let alone eat food or drink even a small glass of water. It was one of the strangest experiences in my life and one I never thought possible because I had been so high-functioning prior to this experience.
I had stressful life experiences, but nothing so completely knocked the life out of me as betrayal trauma.
If we don't have the opportunity to work through betrayal trauma, it can plague us for years.
The problem with betrayal trauma is that you will NEVER feel safe. You will never feel like you know who to trust. You may even startle easily when you hear unexpected sounds. You are not in a physical warzone; you are in a mental warzone.
Physical warzones can be escaped by getting on an airplane and landing somewhere safe, but mental warzones cannot be easily escaped. That is why betrayal trauma hurts so much.
George S. Everly, Jr. Ph.D, ABPP says this about betrayal trauma in his Psychology Today article:
"It's easier to forgive an enemy than to forgive a friend. —William Blake
So what is betrayal? Well you certainly know it when you experience it. It is a gut-wrenching experience, a searing knife into your heart. You feel it before you even think about it. Then when you start thinking about it it plagues you day and night. Betrayal is treachery, deception, and violated trust. It can appear in as a broken promise, duplicity, lies, sexual affairs, and even affairs of the heart. The injury is so great some people seem to never recover. 
We are taught that to be truly happy in life we must learn to trust others. And so, often reluctantly, we let done our guard and we trust. When relationships become psychologically intimate, we have put our trust in another. We have made ourselves vulnerable to another person. We believe this person accepts us unconditionally, believes in us, and "has our back." We cherish such a relationship because we believe our partner is understanding, faithful, and devoted in good times and bad. In a psychologically intimate relationship there is a powerful attachment and bond that is formed. Not only does this bond say to us we are understood, appreciated, and unconditionally accepted, it says we are safe. So powerful is this bond that there is evidence that the presence of a psychologically intimate partner can positively affect blood pressure and stress hormones. Psychologists have long known the deepest craving of human nature is the desire to be appreciated and to be safe.
Betrayal by an intimate partner violates these core human desires and needs! It destroys the core assumptions upon which all enduring relationships must rest. Dr. Jeff Lating and I have written extensively about the important role that violated assumptions concerning yourself and others plays in the development of PTSD (Everly & Lating, 2013). Betrayal represents the traumatic death, not of a person, but of a relationship. So as you might expect individuals who have been betrayed by a partner in a trusting psychologically intimate relationship experience many of the symptoms of PTSD. They will often report guilt, depression, psychological numbing, suspiciousness, hyper-vigilance, withdrawal from others,  nightmares, and continually (almost addictively) reliving both the positive moments (longingly) and the negative moments (painfully) of the relationship, especially the moment of the revelation of the betrayal. And again as you might expect the betrayal engenders a terrible loss of self-esteem, the rise of self-doubt, the inability to trust again, and the desire to avoid relationships in the future.
Intimate bonding with another person serves an important developmental role…it enhances the chances of survival in an otherwise hostile environment. As a result there are biological substrates that support the formation of psychologically intimate relationships. The hormone oxytocin increases the likelihood of forming an intimate relationship. Deep within the center of the brain, the cingulate cortex is believed to play a role in fostering attachment and bonding with others. Betrayal is likely to adversely affect these substrates. We know that violated attachments result in a rise in the immunosuppressive and catabolic hormone cortisol along with an apparent hypersensitivity within the amygdalocentric fight and flight centers of the limbic system (see Everly and Lating, 2013). The psychological injury of betrayal is likely to create a functional physical injury within your brain that is challenging to recover from, but not impossible." (1)
Take careful note of that last sentence… "The psychological injury of betrayal is likely to create a functional physical injury within your brain that is challenging to recover from, but not impossible."
I like to provide everyone with hope, because there is great reason to have hope in this world. However, I wanted to talk about the ugly side of betrayal trauma: it can create a functional injury within your brain.
Here is what I love about modern neuroscience: we can now measure brain injury. We can measure if a brain is injured during a football game AND we can also measure if a brain is injured due to a psychological experience.
Before modern neuroscience, people could observe that injuring one's head could injure one's brain. They could see what happened when a person was hit on the head. Most people lost consciousness and if the injury was bad enough, people would lose memories.
In the past, we were under the mistaken belief that only a physical injury, such as an enormous blow to the head, could damage the brain.
But, now we can see that emotional trauma injures the brain. Emotional trauma causes observable changes to the human brain.
One of the statements that angers me the most is the statement: it's all in your head. This statement is usually spoken with a sarcastic tone to someone who is suffering from depression or other emotional pain. The statement implies that if they just "lightened up" all would be well.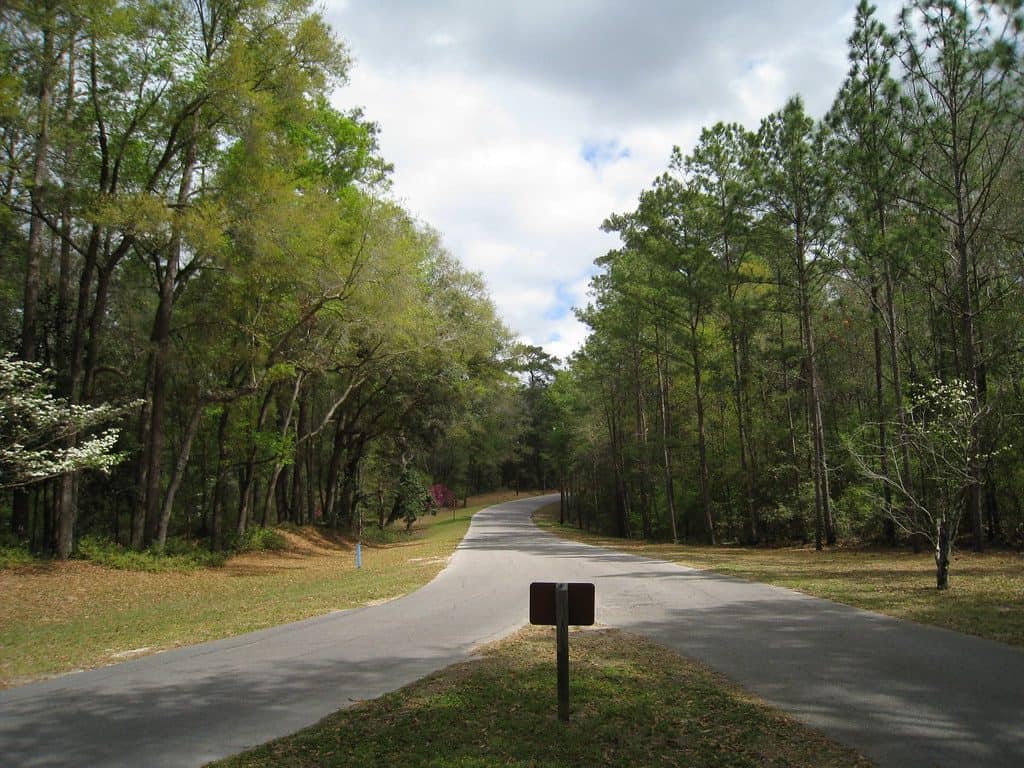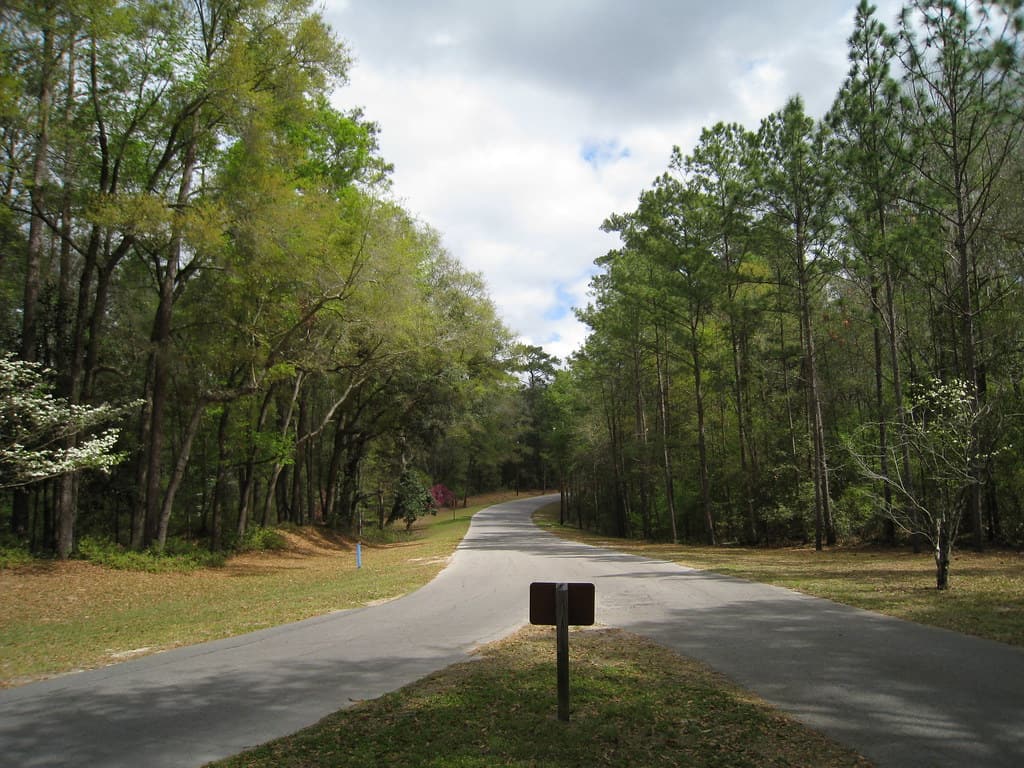 "I Am Still Not Over the Affair" – The Fork in the Road
Where does Jennifer go from here?
She mentions that if she leaves, life will be traumatic in a different way. That is true and untrue at the same time.
A divorce at this time in life will be stressful, but it may not be traumatic. I know men and women who have found a freedom like none other after divorcing someone who harmed them so deeply.
One thing is for certain: a divorce will allow Jennifer to take her power back. When a person takes their power back, they are able to feel more safe and they are no longer stuck.
Jennifer mentions they are all having health problems.
Well, chronic stress causes health problems. Jennifer has been subjected to the stress of someone else's bad choices for years.
If I were having health problems and I was married to someone like Jennifer's husband, I would not want that person anywhere near me while I was ill. Someone like that can trip over a cord in the hospital while no one was looking.
If I cannot trust someone to have my best interests in mind and keep their basic commitment to me during marriage, I would be an idiot to trust them with my health and wellbeing. Personally, I would not trust someone who lived a double life with my end of life care—not even if that person living a double life was a genetic relative.
But, that is me.
I like to inform people of the different choices they have before them, but I cannot tell them what it best for them.   I simply don't know every last detail of how a person would be affected. Plus, we all have freewill and we must own our freewill and our choices. Now, there are exceptions to the rules: abusive marriages? Contact a domestic violence counselor immediately and make a safety plan.
Wonderful Husband and Grandfather?
Jennifer says that her husband can be a wonderful husband and grandfather. I would like to know how that works. What I think is going on is that her husband has a double life. You see, if someone is going to constantly act out sexually, it would not serve them well to walk around naked wearing only a trench coat and flashing people in the park.
It's one way of sexually acting out constantly, but the problem is, people will call the police. A person who did this might land himself on a sexual offender list. If he does not, he will be known as the town pariah. People would rather have dinner with a leper than with a husband and grandfather who runs around the city flashing people.
Anyone with any common sense knows that is not a way to act out sexually and still be accepted and respected in society. So what does this reader's husband do to act out sexually?
Let's go back to the letter:
"But it wasn't just one affair- between 2010 and 2011 there were many more DDays- in our 40 year relationship, I learned there had been 15 other women in all- including three long term (two one-year and one ten year [affairs]), one-nighters, porn, cybersex, three-way hook-ups, lap dances, etc. He confessed so much my counselor said there's probably more but who's counting."
Sigh. I can guarantee your counselor is right: there is more. I am counting because it tells me that you cannot count on your husband.
Okay, can a man be a good husband and grandfather and do all those things. He can't be and he KNOWS it.
He has carefully cultivated a social face where he is this terrific guy! How do I know this?
Because my first boyfriend and my ex were the very same people. I did not learn the lesson with my first boyfriend.
My Experience
You see, both my first boyfriend and my ex both came off as "dorky." In fact, people even called them "dorks." They both behaved a bit goofy in public, spoke a lot about church, dressed very conservatively, were always ready to lend a helping hand or write grandma a letter, and they talked about "dorky" things a lot.
These two men are two of the biggest sociopaths on earth.
That goofy exterior was carefully crafted so that they would be the LAST person anyone would expect to be a sexual deviant. They were both extremely sexually deviant and knew that the best way to hide that is to create a double life and a false persona.
One time I showed my oldest son (who was a teen by this time) a current (online) photo of my first boyfriend. My son laughed really hard and I wanted to know why.
My son said, "You can't tell that's a pervert face? He looks just like Sheriff Woody."
I said, "That's a Toy Story character and Sheriff Woody wasn't a pervert."
My son laughed harder… I was missing something.
Then he showed me all the Sheriff Woody memes online. Meme makers are convinced Sheriff Woody has a pervert face and there are all kinds of memes about this. Once I saw them, I burst out laughing too. Teens are full of such interesting information!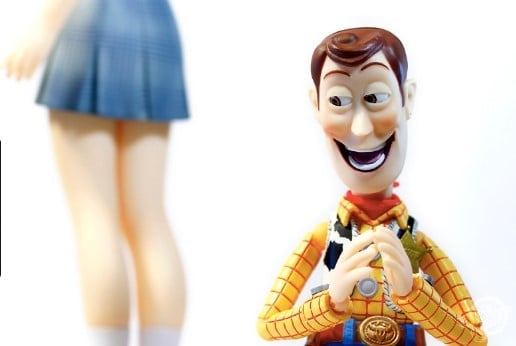 The only non X-rated pervert Woody meme I could find. These memes were created in Japan and many of them are very disturbing. This one is the most "mild" one I could find. The rest are just traumatic.
And my son is correct: my first boyfriend is the Pervert Sheriff Woody. That is what my first boyfriend looks like now; he cannot hide the pervert. His face now shows it, but in college he looked squeaky clean.
But, he wasn't.
My first boyfriend actually spent Sunday morning going to church and Sunday afternoons writing letters to his grandma about her cooking. One time he told his grandma I made the most giant "buckeye" candy he had ever seen. His grandma wanted a photo.
So, I made some buckeye candy, he put a ruler next to it, took a photo of it, and sent photographic proof of the giant piece of buckeye candy to dear Grandma. Dear Grandma was impressed. Now, if he were a nice person, that would have been sweet gesture. But, he did these things to seem like the most clean cut person on the planet.
His stay-at-home mom and his sisters adored me and I adored them too. I did not see his father much because his father was an executive who worked all the time. I was thrilled to have fit in so well with his mom and his sisters (and grandma too!) I want to have excellent family relations. Sometimes I traveled with him and his family and it was always fun. His mom was hilarious, witty, and fun-loving. His mom would talk about what a great wife I would make. (I had my first relationship in college).
Then it all fell apart.
When his tightly constructed mask came off, he was a SCARY human being. His goofy façade was carefully crafted so that he could have five different (female) lovers (aside from me) in the same week. It also came out that he had a "special" male friend and they did "special" things when they traveled to car shows together. Hint: it was NOT prostitutes, it was each other.
The relationship ended badly. He refused to accept that I had broken up with him. He told me that a woman did not have that kind of power because the Bible said the woman was subservient to the demands of her spouse. He was not my spouse … and where does the Bible truly say that?
And if the Bible does say that, then I ask people to look at thousands of years of Jewish history because Jews wrote the Bible. Jesus was a Jew and a Rabbi and Jesus largely followed Jewish law. The times he did not was when he was questioned.
Jewish women have been equals to Jewish men for thousands of years. Jewish women owned property. When did that start? In the chapter called Numbers 25:
"Among this naming and counting, a surprise pops up: In the tribe Menashe a man named Zelophehad had no sons — only daughters — whose names are listed along with the men. The significance of these named women becomes clear at the end of the chapter, when Moses explains to the newly counted tribes of Israel, that "among these shall the land be apportioned as shares, according to the listed names."
While Moses clearly states that all those named will be awarded land, the very next chapter begins with the plea of the daughters of Zelophehad: "Let not our father's name be lost to his clan just because he had no son! Give us a holding among our father's kinsmen!" Despite the law, these women still had to fight for what was rightfully theirs.
Moses takes the case before God, who immediately rules in favor of the women, saying: "The plea of Zelophehad's daughters is just: you should give them a hereditary holding among their father's kinsmen." Thus, God sets the precedent that, "if a man dies without leaving a son, you shall transfer his property to his daughter." (2)
Jewish women were able to run businesses and petition for divorce for thousands of years.
But, my ex had been told that women were property and he believed I had no right to break up with him since we had spoken of marriage.
He started stalking me. During the summer, I moved 3,000 miles away. He got my address from a friend and wrote letters about how I was his property and how he would take me by (sexual) force when I returned. I hired an attorney and the attorney wrote a very nasty letter to him. That's what it took to make him stop contacting me.
Wow… he was such a great guy!
On the surface, he was goofy, he loved grandma, he was getting an excellent education, he had boring hobbies, and he went to church. He dressed like one of the most clean-cut and conservative people you could ever meet.
That was no more than an intentionally crafted social face. His extreme intentionality in cultivating this social face became apparent during the break-up.
Like a good sociopath, he carefully studied people, learned what caused people to "trust" others, learned what others found to be trustworthy, and he built a nearly water-tight façade around it.
Then, when no one was looking, he was an extreme sexual deviant. He was the ultimate wolf in sheep's clothing.
Some will wonder if he grew up. The answer would be NO. For as long as I was at that university and AFTER I broke it off, I would get calls from women I never met. They would find me because they had been dating him. He would ultimately cheat on them with enormous amounts of people, they would find out, and they would call me.
How did they know me? He would talk constantly about how I broke his heart and he used his broken heart as an excuse to sew his wild oats. These women would find out who I was and ask my side of the story.
My side was the same as theirs: I had been a LOYAL and devoted girlfriend to him. Then, when I found out he was cheating on me with many people and extremely sexually deviant, I broke up.
He was the one causing broken hearts; he was NOT the victim of a broken heart. He is a perfect example of a sociopath.
So, I know all about men who are the greatest husbands and who do all these great things in their community. These men usually have the respect of everyone they meet and project the image of the perfect family man.
It's no more than a carefully constructed façade so that they can have a respectable wife and family. They intentionally hide behind the image of being the perfect family man so that no one suspects they are sociopathic, social deviants.
But, I am speaking only from my experience.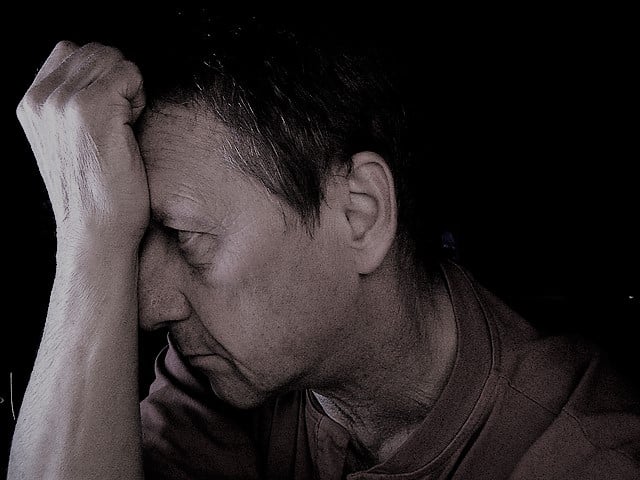 Forty Years Is a Long Time
I do understand why Jennifer is on the fence. Forty years is a long time. But, there will also be fall-out across the entire family. The great husband and grandpa of so many years will be discovered to be a fraud.
This post has hit too close to home for me. Why?
Because during the past couple of months I found out that a close family member of over forty years has been going to tremendous lengths to live a double-life. The emotional and financial devastation that this person's actions have caused can never be taken back.
This person is NOT my husband; I have not been married for forty years.
However, this person is a very close relative; one I trusted my entire life and one who has caused irreparable damage to the entire family through selfish actions. The damage is incalculable.
But, I am not in Jennifer's situation.
I would recommend that Jennifer go get a free consultation with an attorney and look at all the different ways this can play out. What will a divorce look like? Is it scarier to stay married to someone who has admitted that he tells people what they want to hear OR is it scarier to get divorced?
In Summary
I wanted to give a word out of the "mouths of babes." My youngest son is autistic. My husband and I overheard my youngest son arguing with my oldest. My oldest son had tricked my youngest son into giving my oldest something from a video game they were playing. My oldest tricked my youngest son into trading something and promised he would trade something in return.
My youngest son held up his end of the bargain and made the trade. When my youngest asked my oldest to keep his promise and give my youngest son the agreed trade, my oldest said, "Sucker!! I lied to you…"
I was in another room and almost stepped in, but wanted to hear how my autistic son would handle it. I heard my youngest roar and stomp before he spoke.
Then my autistic son said to my oldest: "It's evil to make a promise to someone that you know you will never keep. It is evil to lie to me and promise me something that you will never give me. If you want to be a good person, you need to keep your promises! And if you know you can't keep a promise, don't make a promise to someone in the first place! You are evil when you lie and don't keep promises!"
I looked at my husband and we both raised our eyebrows.
I said, "Wow. He really said it."
My husband was rendered speechless as was my oldest son because my oldest son was struck silent.
Ye shall know the truth and the truth shall make you free. But, I also say, ye shall speak the truth and the truth shall set you free.
Here is the truth of the matter: if someone has hurt us over and over again, we cannot change that fact and we have no control over how that person will treat us in the future.
But, we do have control over ourselves, our choices, and our actions. We can choose to remove ourselves from situations where we are liable to get hurt. We can choose to leave the people who have caused trauma bonds. We can choose to find people who keep their promises.
We have control over our future and our destiny. We have control over whether or not to say NO.
The only way to get out of limbo is to realize a spouse who has done terrible things has to live with themselves and their terrible deeds. We don't have to accept people who break major promises. It doesn't matter if we have known them for years.
We can only be victimized if we allow someone to continue to victimize us.
They say we teach people how to treat us; do not teach someone how to treat you poorly. All of us teach people to treat us poorly when we don't dole out consequences for serious offenses. Having a double-life that involves sexual deviancy is a serious offense.
Jennifer, it is time to find your inner power. You owe absolutely nothing to someone who has chosen to live a life doing unspeakable things. Your husband broke his promises. Your husband will never be able to un-do the damage he did. That is NOT possible.
You find power by acting in your best interests. Please look out for number one first: you are number one.
Readers…
Please give Jennifer your advice. I am only one person and I have opinions based on my experiences and how I am feeling today. I cannot know the whole of Jennifer's life by reading a short email.
Readers, what did you do to find your power?
What wise words do you have to help Jennifer heal?
What practical information do you have for Jennifer?
Let's rally around Jennifer in her time of need, so please tell us what you think. The more of us out our heads together, the better!
Sources:
https://www.psychologytoday.com/us/blog/when-disaster-strikes-inside-disaster-psychology/201806/the-trauma-intimate-partner-betrayal
https://www.myjewishlearning.com/article/the-daughters-of-zelophehad-and-the-divine-right-of-ownership/
Photos: