by Mary C.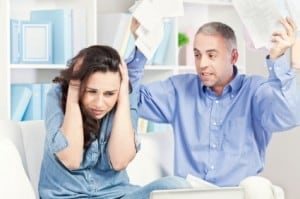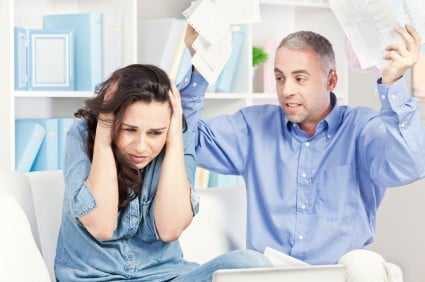 I am by no means an authority in human emotion. Therefore, what I tell you is merely my opinion and lessons I had to learn in order to have a contented and happy life.
Even though I have experienced many forms of spousal abuse, I am now happier and more confident than I have been in a very long time.     
There are many faces of spousal abuse. Emotional, mental, sexual, psychological, and physical abuse are only a few ways that one person can use to oppress another. Of course, physical abuse is probably the most recognizable due to the cuts and bruises it leaves behind. The wounds of the others are usually on the inside; however, they can change to physical abuse in many circumstances.
Nevertheless, the pain they all cause is very much the same. Words can sometimes feel like a slap in the face. No matter the type of mistreatment used, they all empower the abuser. Because of their own insecurities, the abuser imagines it is the only way they have of maintaining control.  
I recently wrote about the extreme methods my second husband used to terrorize me. Many people who read the article interpreted it as physical abuse. It is completely understandable how someone would come to that conclusion; however, he didn't actually strike me. In the ten years we were married, he only used physical abuse once. Of course, that was one time too many.
Words are an extremely compelling means of controlling another person. My spouse had the ability to use words that caused me to fear for my life. He first tried to crush my sense of worth. I knew I wasn't wrong and I was not going to allow him to make me blame myself. When he realized it wasn't working, he began using a different method to intimidate me into remaining with him. In the end, I was forced to take a potentially life-threatening action in order to free myself.  
Even though I endured physical abuse numerous times, I was never more terrified than by the words he used. On occasion, we hear someone ask why the mistreated person doesn't just leave. In my case, I was petrified and the fear was genuine. He certainly had me totally convinced, which is what he intended. I'm still certain that I am fortunate to have survived.  
Spousal Abuse is Not Your Fault
Someone commented on my last article that she always knew inside that it wasn't her fault. Take a good look at yourself. Are you a dreadful person? Do you intentionally attempt to harm others? Was it you that cheated, name-called, or hit? I doubt you can sincerely answer yes to any of those questions. Therefore, how are you so despicable to be blamed for the situation? You're not!! If you look at it honestly, you will see it is just common sense. You cannot change your mate, but you can change the way you react to the abuse and control. Bring that knowledge to the surface and it will give you power.
I believe that some victims feel they should change themselves into what they think their partner wants them to be. Then the abuser will love them again or will no longer be angry. They think things such as, I should have tried harder, I didn't keep up my appearance enough, or I should have been a better spouse somehow. The instant you begin having these thoughts, you should deem it an enormous red flag. It is a warning that your self-worth is deteriorating.
You have to remember that this person is hurting you due to his or her own insecurities. By making you feel inferior, they feel superior. It seems that people who abuse never take the blame when something goes wrong. Have you noticed that? It's always someone else's fault.
My point is there are countless ways someone can manipulate us. You are helpless if you are threatened or actually injured. All you can do is remove yourself from the situation. You cannot coerce them to stop if you remain. Unlike physical abuse — mental, emotional, or psychological abuse is something we can control. We can use our mental muscle to defend ourselves. No one can defeat our spirit unless we allow it.
Whether you decide to stay or go, you have to heal yourself and regain your self-esteem. If you ever catch yourself examining what you did wrong, remember to ask yourself instead why you would accept the responsibility for another person's actions.
Remember that at times things just do not work out the way you would have liked them to. 
It is my sincere hope that you are able to rescue your marriage and be happy together eternally. I know I do not sound like it at times, but I consider a happy and loving marriage to be incredible.
However, I beseech you to recognize if it is time to go. Please do not squander years of your life in pain. I believe when we do that, it's because we are exhausted. We provide ourselves with an excuse to stay and endure the cruelty. At times, that seems to be easier than confronting it. Life is a precious gift and you deserve to live it to the fullest. When it's time, compel yourself to step away from spousal abuse and come to know and love yourself again.