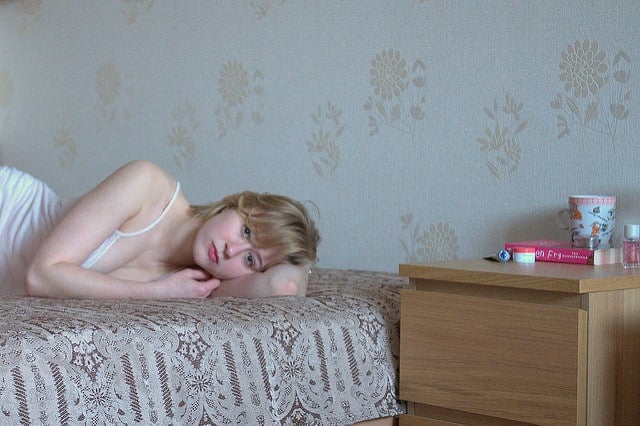 By Sarah P.
A couple of weeks ago, we had a seven-hour flight ahead of us. As always, I get the very back row. I do not care if the seats do not recline or if it is by the restroom. I choose the back row.
This time I told my husband I was taking the seat across the isle because I wanted to catch up on work and intended to spend the seven hours ahead of me working on some of the new programs we will be releasing soon.
The kids had their iPad's and headphones and he agreed to sit with them just across the isle.
I thought I had lucked out because no one bought the two seats next to me. Ahhh… paradise. Airline seats are getting smaller and the legroom is also getting smaller.
No such luck.
A very pushy woman had bought the window seat and wanted in. As soon as she got in, she spread her stuff out on the seat between us without asking if I wanted to put some of my stuff there too.
I politely introduced myself and she nodded, but did not say her name .
So, I took out my laptop and started working.
And I got the inevitable question: "What do you do for a living?"
So, I explained to her that I write for an affair recovery blog and that our hope is to help people recover their marriages and/or recover themselves.
Then, the woman told me her entire affair story, from beginning to end, but it had a twist. Since her story was different and since she was so candid and made no excuses, I asked her if I could write about it.
She shrugged and said, "Sure." She had the confidence of someone who did not care what strangers thought of her and figured if she was going to say it out loud, it was fair game for discussion. She literally did not care what I thought.
I watched a TV show called The Facts of Life when I was younger. While the woman on the plane looked nothing like the character called "Jo" on the TV show, she had the same kind of unshakable confidence and a bit of an edge just like Jo.
Only this Jo was now in her mid-60's and looked like a very suntanned Italian grandmother. (Yes, I have an Italian immigrant on one of the many sides of my family- so not offense to Italians.)
I am going to share this conversation with her, not for you to judge her. I am sharing this because it provides a very rare perspective that most people would NOT admit to, let alone tell a stranger.
I am representing her attitude exactly as it was and using the same specific words and phrases she used.
This conversation is important because it is an example of extreme hypocrisy, but it is also an example of what the other woman thinks of the wife. I am not trying to hate on her. I just want you to read "from the horse's mouth" exactly what was said, rather than speculating.
Since this woman saw herself as guiltless, she did not care if I shared her affair story where she framed herself as a victim. More people got to hear about her victimization? Well, that was all good from her perspective.
Jo's Affair Story
I will call this woman Jo and the conversation went like this:
Jo: So why do you write about helping people put their marriages back together? I kicked my husband to the curb after 30 years.
Me: Why did you do that?
Jo: Found out he had one girl slightly younger than me and a fling older than me. If he couldn't realize I was the best woman, there was nothing to work out. So, I divorced him.
Me: Do you regret having the marriage end?
Jo: Why would I regret it? I know I am better than anyone else out there and if he couldn't figure that out, I wasn't wasting my time.
Me: Do you guys have kids and are they okay?
Jo: Yeah, we have them. But, that doesn't matter.
Me: Do you ever regret not being married?
Jo: No, why would I regret it? He was supposed to be loyal to me. And if he couldn't see he had the best, I wouldn't stick around. People should not have affairs on their spouses and if your spouse has an affair, you gotta kick 'em to the curb. That's the only thing to do. He messed with the wrong person because no one cheats on me and gets away with it.
Me (in debelief): It must have been very painful to lose your marriage.
Jo: People shouldn't cheat on their spouse. It's wrong. And these women were wrong to go after my husband. They REALLY went after my husband too—you should have seen those bitches.
Me: Yes, I understand. I was in the same situation. Someone went after my ex too. I am still recovering from it.
Jo: You broke up?
Me: Yes and I am so glad we did not have children although I lost a house in it.
Jo: It doesn't matter; you can't waste your time with these jerks and these stupid bitches who go after married men.
Me: So, have you been able to remarry or find a long-term partner?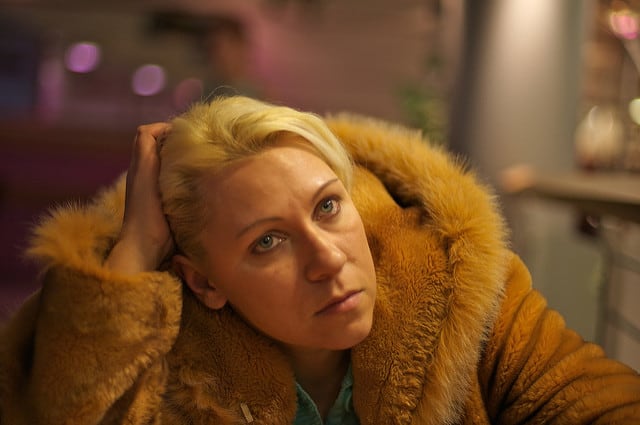 Here is where her affair story has a big twist….
Jo: Yeah, there was a guy I knew for years. We had been friends and such and sometimes me and my husband had dinner with him and his wife. He was in a big circle of people I know. We were pretty close to them as a couple.
Me: So what happened?
Jo: We had an affair—it was real passionate and crazy sex.
Me: Was he still married?
Jo: Yeah, what does that matter? I was single.
Me: Well, you were cheated on and pretty upset about it. Did it bother you knowing that you were dating a married man?
Jo: Actually, that was not a problem. I was single, you see. I am a very beautiful and desirable woman and I cannot help it if he fell in love with me.
Me: But there was a wife and you knew her…
Jo: That doesn't matter. I was single and obviously she didn't know how to keep her husband at home. That is her problem. He and I had a real connection; a real love connection and he didn't love her at all.
Me: Do you still date him?
Jo: That dog? Do I still date that dog? No, I do not.
Me: Did his wife find out?
Jo: No, we were careful and smart – of course she did not find out. But, we are all in the same big circle of friends. I was invited to their 35th wedding anniversary and I went so it wouldn't look weird since she was my friend.
Me: So it really did not bother you that you were having sex with the husband of a friend you had known for years?
Jo: Why should I care about her? I told you I was single and it is her problem. I did absolutely nothing wrong and I am guiltless.
Me: So what happened at the anniversary party? Did she find out?
Jo: No. You should have seen that traitor. You should have seen the way he looked at his wife. Her looked at her as if he actually loved her. I could see it in his eyes; he loved her and he had lied to me. That dog had tricked me!! That disgusting dog used me for sex while he loved his wife all along. Can you believe that?!
Me: That must have been a very strange experience to be there and see it for yourself.  Did you break up?
Jo: Yes because I hated that f***ing dog after that. He called me for sex and I told him to f*** off because he used me and he lied to me. Can you believe he did that to me? He said he loved ME. But he lied.
Me: Unfortunately, I have to say that your story is a common one because men can separate sex and love. I am sorry.
Jo: Then why didn't my husband stay with me?
Me: I thought you said you left… given time he would probably would have let them go. Affairs appear to have a life-cycle and if you stick around long enough and set boundaries, some men will stay. Not all – just some.
Jo: Well, I left, but he made me leave because of those women. I am too beautiful to take that. I refused to stay if he could not see my greatness.
Me: Have you been able to find someone since? I sure hope you have found someone.
Jo: No, I have not. But I know I am a beautiful woman and any man would want me. I need to get out more.
Me: Have you tried online dating?
Jo: Yes. Can you believe that guy tricked me? He sent me a photo from 15 years ago! He was an old man in his 60's.
Me: May I ask how old you are?
Jo: I am in my mid-60's but it doesn't matter. I am a beautiful and desirable woman and I deserve someone handsome. I don't deserve to be tricked again. He had hair in the picture!! He was bald, can you believe that?
Me: Well, people age and I understand why you prefer honesty.
Jo: It was not that. I wanted the young man in the picture and not the old version. I didn't even stay and talk to him.
Me: Well I sure hope you find someone.
Then a flight attendant came over and told us there had been an "irregular incident on the plane."
She asked if the seat between us was taken. I told her is wasn't. The flight attendant said she would be moving another passenger between us because of "an issue."
Then, a mom of six children introduced herself and slid in between us. At that point Jo rolled her eyes and faced the window for the rest of the plane ride.
The mom said a man who appeared to be in his 20's was trying to fondle her own 16-year-old and so somehow this mom ended up between us. Don't know why, but that was that.
That woman also had an affair story within her own extended family. It was the usual nastiness—families divided—children harmed—and no good came from it.
Nothing new to report there.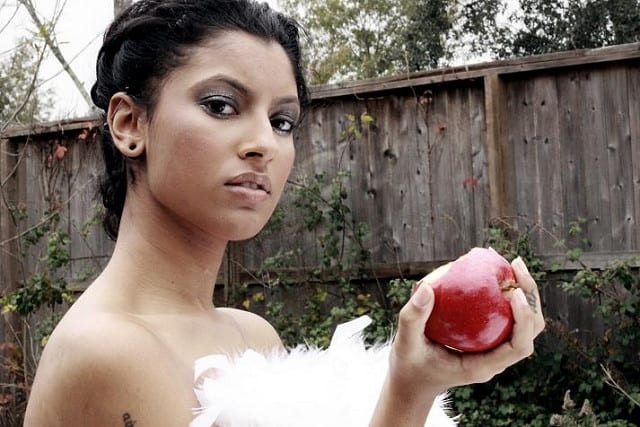 Jo's affair story was interesting for several reasons:
She had left her husband due to his affair—because he victimized her (in her mind) by having an affair. Many men and women feel victimized but hers was more about her ego.
Then she had a long-term affair with her friend's husband and saw herself as completely innocent in the whole thing.
When she saw her married lover actually loved his wife (her friend) she felt victimized again.
She never saw the fact that she was having sex with her friend's husband as an issue—she was guiltless and doing nothing wrong since she was single.
She also believed that if her friend knew how to keep her man, he wouldn't have to go to her—her friend forced her own husband to have sex with Jo. (In Jo's mind because obviously she (Jo) felt herself to be the better woman.
She told the story with complete candor and had no insight into how it sounded to someone outside the situation and she did not care.
It's very rare to hear a betrayed wife tell a story about having affairs with married men after her divorce. They can happen, but I don't hear them often.
Sometimes wives wonder if the other woman has any conscience whatsoever about how the other woman is destroying the wife's family.
Well, the answer is many times the other women see themselves as completely guilt-free. They see themselves as desirable women and feel hostile toward the wife who "is not woman enough" to keep her own husband.
Or they want to take the place of the wife. They want her entire life.
A long time ago, someone had called these women "skin suits." I do not remember who originated the term, but it certainly describes what they want. It is the term I use for these types of other women. They are the scariest of them all.
Often, the other woman does not think about the wife at all. In their mind, it's just them and a regular guy who are falling in love. Sure, he might be married, but that does not matter because Vaseline removes wedding rings in two seconds flat. Then it is like he isn't married at all.
What wife? What family? Many other women live in a delusional world where they feel as if they are dating someone single who could be a future husband. They never think about how much harm they will do. Often wayward spouses occupy this same bubble.
The wife is not the other woman's concern.
In Summary
It's rare to hear that kind of affair story from a stranger especially since she was using complete candor.
She was an "N of one" and surely does not represent all other women. However, from my experience, there are other women who feel the same way as Jo.
Betrayed spouses…
Do you think if you divorced you could have an affair with a friend's husband or wife and feel guilt-free?
Do you have any stories where the other woman or man displayed her/his "true colors" in terms of how little she/he cared?
Knowing what you went through, how does this make you feel?
Is the other woman or man truly "guiltless" if she/he is single—or is she/he a co-conspirator to a crime? (The attempted murder of a marriage)?
Wayward spouses…
What did the other person (your affair partner) tell you and did they know your betrayed spouse?
Was your affair partner callous toward your wife/husband and family or did he or she pretend to want a "fun and non-committed" relationship?
How do you all view Jo? Was this a hurt woman trying to get even in the wrong way or is this someone with a double standard? That is—she can do what she wants, but the second someone does it to her, that person is "kicked to the curb"?
Let's hear from everyone!
Photos credits:
coloredgrey
Ricardo Liberato
Ashley Webb