There comes a time when getting over an affair means living in the present and stopping the needless comparisons to the other person.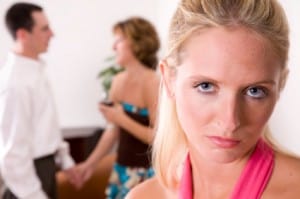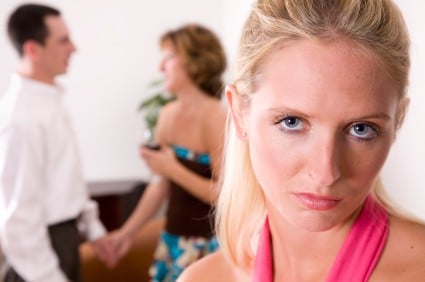 By Doug
My computer crashed July 4th and I had several tabs open for sites that I frequent.  In order to find them again I looked in the history to bring them back up and noticed that there were a couple of sites that had been opened that were Tanya's  – her Facebook  account and her work site.   Since I had not been the one to look at them, I knew that Linda must have done so.
Later, I asked Linda why she felt the need to do so.  She implied that she did so because for one it was July 4th and it is a trigger day for her, and secondly she wanted to find out more about Tanya since she really doesn't know her, and is trying to understand my attraction to her.
This absolutely frustrated the hell out of me because in my opinion, this isn't something that Linda should be doing while we are working at getting over an affair.  To me it seemed totally counterproductive and does nothing but upset Linda and causes undue stress and emotions for her.  Unfortunately, this is the type of thing she does frequently and it does nothing but damage her fragile self-esteem.
I expressed my frustrations with her actions and said that I couldn't understand why she would want to do such a thing while we are getting along wonderfully and are making great strides at repairing our relationship.  It almost seems that at times she tries to sabotage our relationship with her curiosity regarding Tanya.
After we discussed it a bit, I came to understand that this is not the case.  Rather, she feels the intense need to compare Tanya to herself in an effort to better understand my relationship with Tanya so that she can replicate it in ways that keeps our relationship fresh and exciting. 
I tried to explain to her that though I understand what she is trying to do, there is no need to.  I know now that I only saw Tanya at her best and that my emotional affair with her was not based on reality. The reality is that Linda and I cannot have a relationship that is fun and exciting every second of every day.  Work, responsibilities and everyday life tend to get in the way of that at times. 
I further admitted that if we ever get to the point that we are in a rut, I will mention it and we will take the appropriate measures to right the ship.  I also said that it is not solely her responsibility to do so, and that we are both equally responsible to ensure that we are meeting each other's most important needs and to communicate to one another when that is not happening.  If there is one thing I've learned as a result of this whole mess, it is that.
The lesson to be learned from this July 4th episode is that there comes a time when getting over an affair means living in the present, stopping the needless comparisons, concentrating more on what it takes to make each other happy and working tirelessly to maintain that happiness regardless of what life might throw at you.